This post may contain affiliate links, meaning that if you click and make a purchase, I may earn a commission at no additional cost to you. Read the full disclosure here.
I launched Américaine in France shortly before leaving for Paris. Knowing that I wouldn't be able to work for a period of time, I figured blogging would be a great hobby to keep me out of trouble when I wasn't actively battling French administration. Like many people, I had no idea how much time and effort goes into the various aspects of creating and sustaining a blog, but I've been enjoying the learning process so much. I've always loved being a student.
But the best part of this blogging experience? The community. I am overwhelmed by the support that I have been so lucky to receive. Honestly, I appreciate every comment, email, and share. I love the discussion as much as the words of encouragement. Thank you for celebrating with me, for sharing the frustration, and for laughing along the way. I am truly grateful.
Highlights From Year One
I just re-read my blog post celebrating one month in France, and to steal an expression from my dear friend Clay—Wowzer! That seems like a long time ago. This has been a crazy year, not just personally, but also on a global level. From being locked down in Paris during a pandemic to seeing Paris come back to life, greater visibility for the Black Lives Matter movement, and let's not even talk about the current political climate… Well, I expected my first year living in France to be challenging, but after this, I think I can probably handle anything!
It wasn't all bad of course. I visited museums, got invited on a tour of the Catacombs, and went up the Eiffel Tower for the first time. We didn't travel much this past year, for obvious reasons, but we did manage a few trips in France. Fortunately, we were also able to visit with family and friends over the holidays in the States. Oh, yea! And the biggest adventure of all—Jonathan and I got married!
Obviously, there was a lot to figure out administrative-wise in France. It may not seem like much, but in one year, I survived a weird medical exam, opened a bank account, and enrolled in the national healthcare system. For the grand finale to cap off Year One, I was approved for my carte de séjour "vie privée et familiale," a residence permit, which will grant me the right to live and work in France for one more year! Woohoo!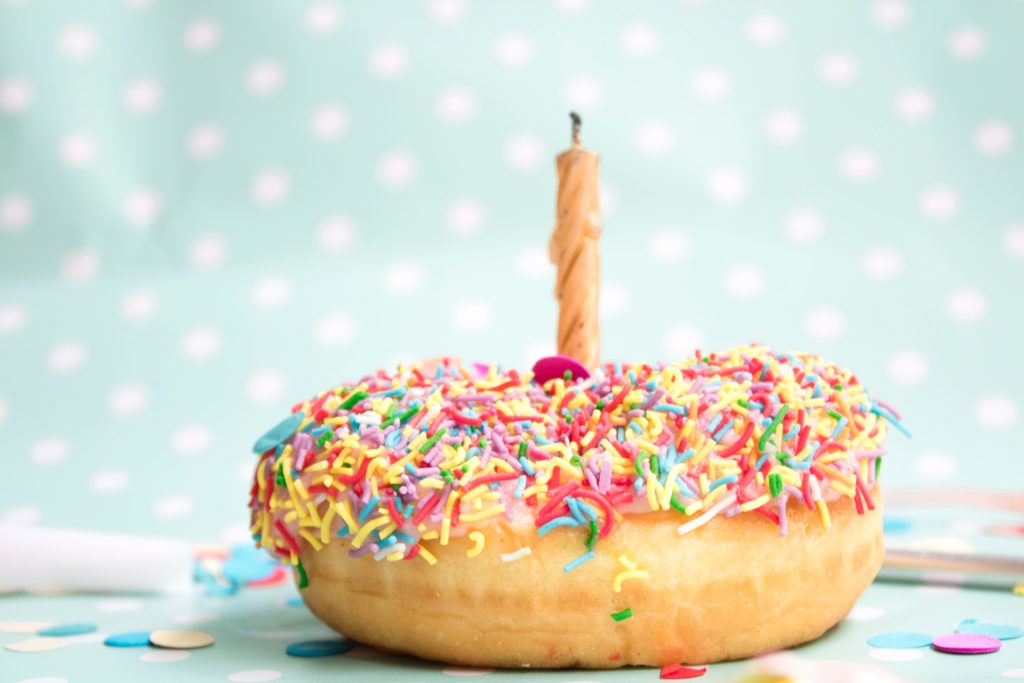 Blog Stats
The top keyword used to find my blog this past year was "dating a frenchman," and the other popular keywords were very similar!
51% of readers are from the United States, 19% are from France, followed by the UK, Canada, and Australia
65% of readers are female
Top 3 posts, based on number of views:
Top 3 posts with the most comments, which were also the first 3 posts that I wrote!
Honorable Mention: Our Paris Love Story
What's Next?
I love blogging, and I'm going to keep on doing it! A few days ago, I applied to open up my own company in France so that I can free-lance and blog professionally. It's hard to know exactly what this next year will bring, but I'm excited to take this blog to the next level. While I have several specific goals in mind, the biggest one is simply to keep growing this community, providing value and entertainment for those who want to join me for the ride.
Thank you again for being here. How did you first find my blog? Do you have a favorite post from this past year? Leave me a comment below. I love hearing from you.
One Year Blog Anniversary