This post may contain affiliate links, meaning that if you click and make a purchase, I may earn a commission at no additional cost to you. Read the full disclosure here.
Last updated: January 5, 2023
Visa, titre de séjour, carte de séjour… What's the difference? I often hear these terms being used interchangeably, but they're actually different! Here's a little guide to visas and residence permits for France.
Visa for France
A visa is generally issued from your home country (or current country of residence). It is a sticker in your passport that allows you to travel to France and stay there for a specified period of time. There are short-stay visas (90 days or less) and long-stay visas (1 year max). The duration of the visa is related to your reason for being in France.
Official website concerning France visas: france-visas.gouv.fr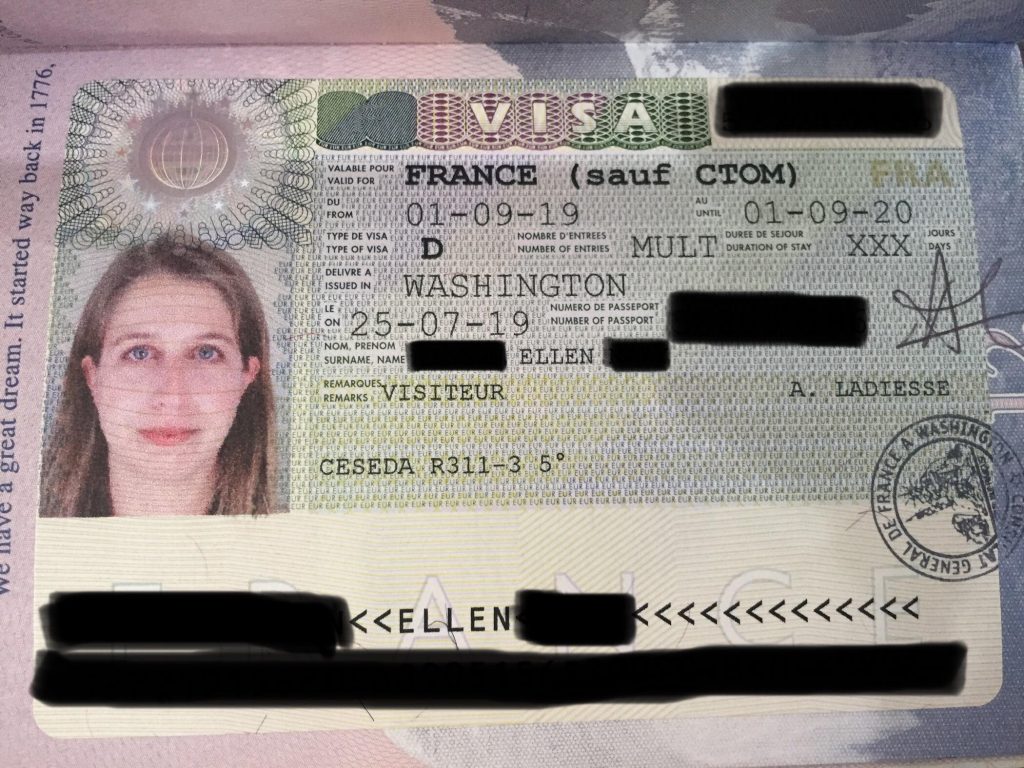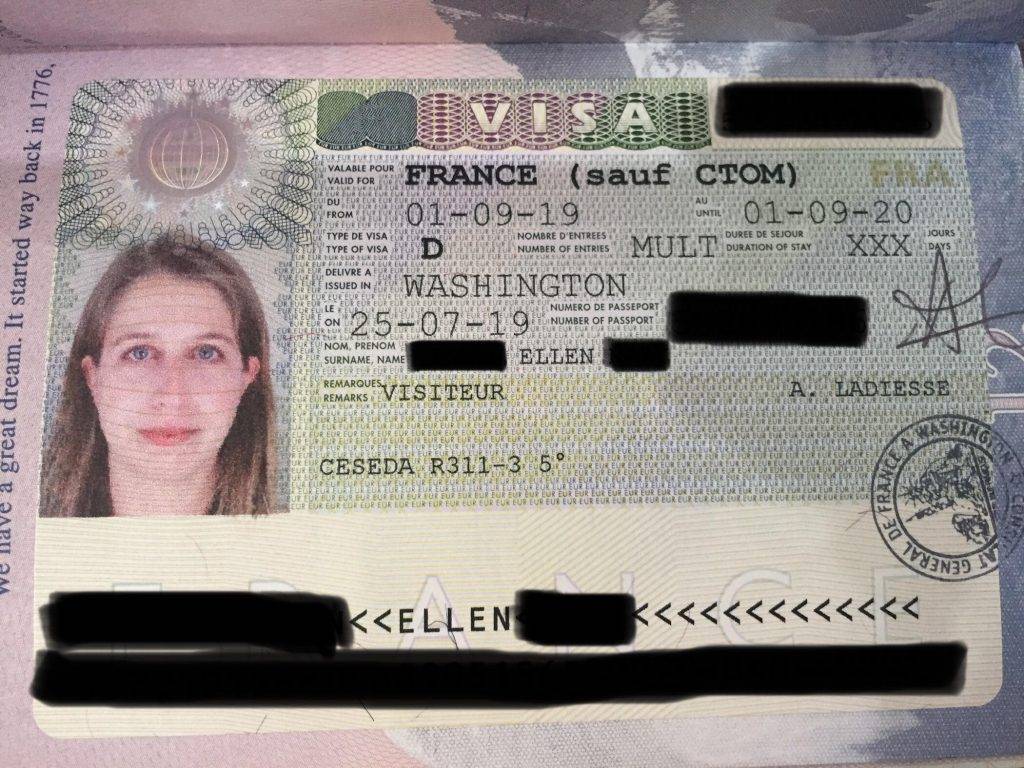 Depending on the type and category of visa granted, you might have requirements to fulfill upon entry into France. When I arrived on my long-stay visitor visa, I had to validate it by paying a tax and going to a medical exam. Each type of visa also comes with its own set of authorizations. For example, on a visitor visa, you are not allowed to work for a French company or solicit French clients, but on a student visa, you can study and work a certain number of hours.
90-Day Visa Waiver
Americans can stay in France (or in any of the 26 countries that make up the Schengen Area) for 90 days out of any 180-day period without a visa. I've heard people refer to this rule as a "Schengen visa," a "passport visa," and even a "tourist visa," but for Americans, it's not a visa at all. It's an exemption from having to apply for a visa.
VLS-TS
Visa long séjour valant titre de séjour: This is one of the most common types of long-stay visas. This visa needs to be validated within three months of arriving in France. After validation, it serves as a titre de séjour for the first year abroad. It is a renewable visa, and you would apply for a carte de séjour for your second year in France.
Titre de séjour
This is a catch-all term to talk about residence permits, whether it's a visa in your passport or a physical card. A validated VLS-TS, a carte de séjour, and a carte de résident are all considered titres de séjour.
Carte de séjour
The carte de séjour (CDS) is a physical card that is granted by the French préfecture (in France). You most commonly receive one upon renewing your VLS-TS when starting your second year of living in France. In this case, it will be in the same category as your original visa. It is also possible to change categories, depending on your purpose for being in France. For example, I arrived on a visa "visiteur," but I married a Frenchman, so I later applied for a carte de séjour "vie privée et familiale." In some instances, you might apply for your card shortly after your arrival to France, like if you are traveling on a visa "passeport talent."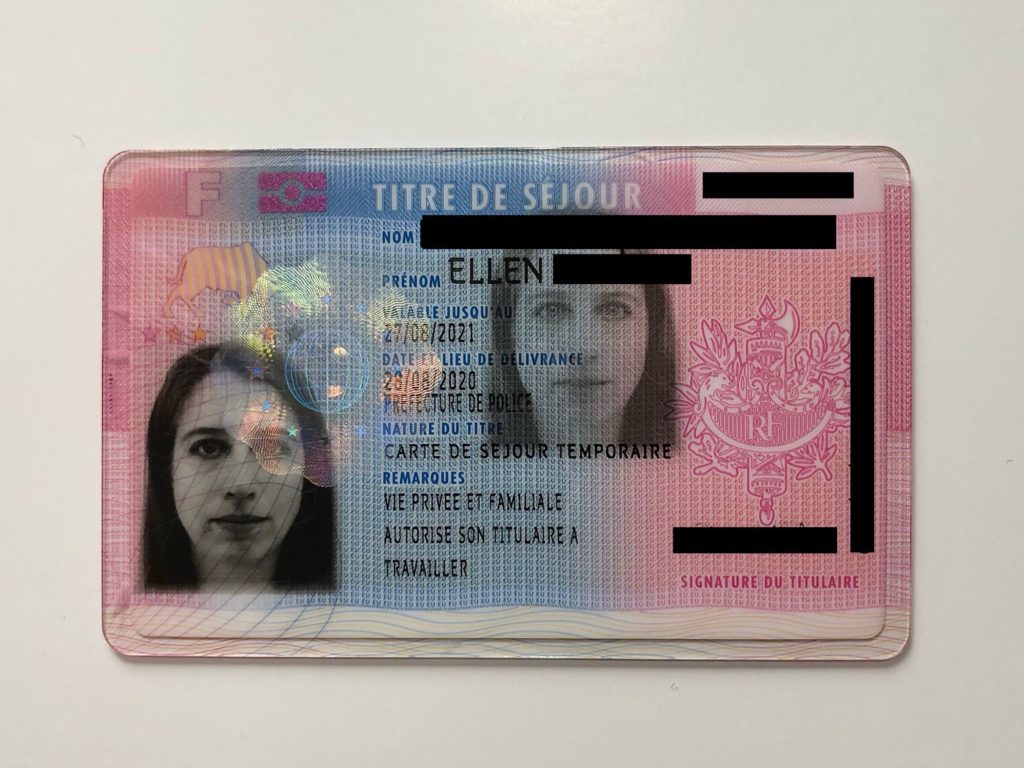 Duration of the Carte de séjour
Carte de séjour temporaire—1 year
Carte de séjour pluriannuelle—2 years or more, depending on the category
Carte de résident
The carte de résident is a physical card that is granted by the French préfecture. It lasts 10 years!! There are several conditions to meet before applying for this card, but in general, you need to have lived legally in France for a few years.
---
Did this guide help you? Say thanks with a cup of coffee!

---
Récépissé
When talking about titres de séjour, a récépissé is a special kind of receipt. It is usually a half-sheet of paper with your photo attached to it.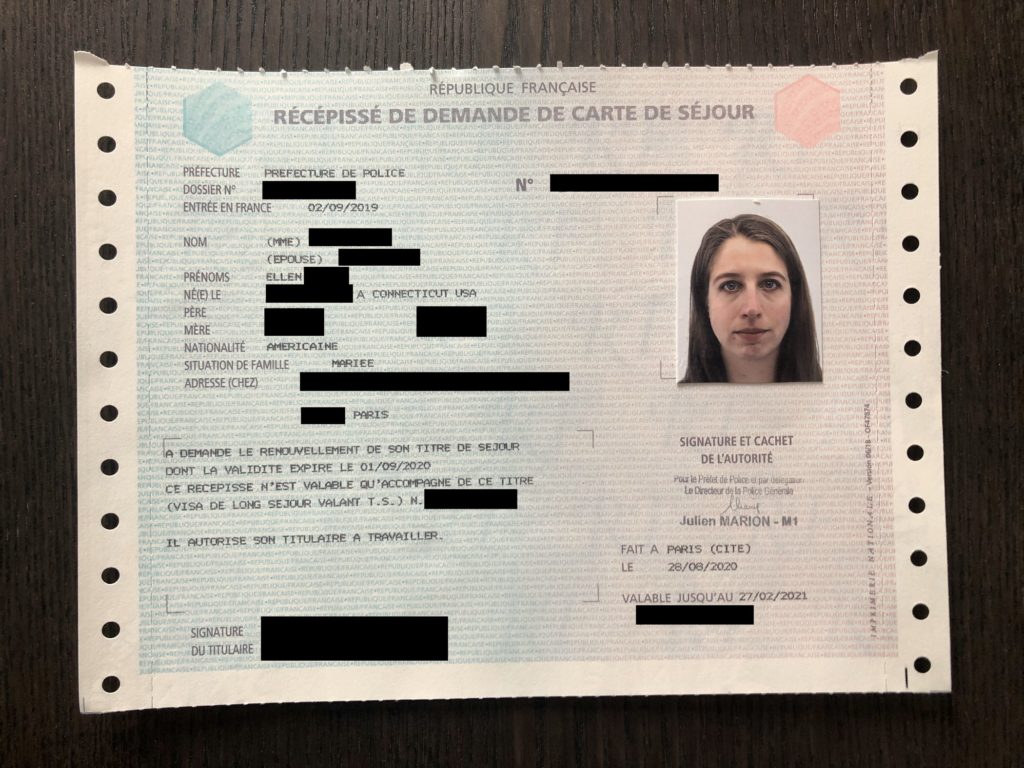 When you are applying for your carte de séjour, you might get a récépissé at the end of your appointment. This means that your documents have been received, and the récépissé will temporarily grant you permission to continue legally staying in France, with all the rights that your carte de séjour would give you. If your appointment to renew your titre de séjour is after its expiration date, you can apply for a récépissé, which will tide you over until your appointment. A récépissé can also be renewed if it is due to expire before your carte de séjour has been printed.