This post may contain affiliate links, meaning that if you click and make a purchase, I may earn a commission at no additional cost to you. Read the full disclosure here.
Last Update: October 27, 2022
If you're considering moving to France, you may be wondering if knowing French is required for immigration. That's a great question to ask, as France only has one official language—French! Different levels of French are required at different stages of the immigration process and for certain residence permits. Let's take a look at the details of the language requirements in France, from your first visa to your carte de séjour to French nationality.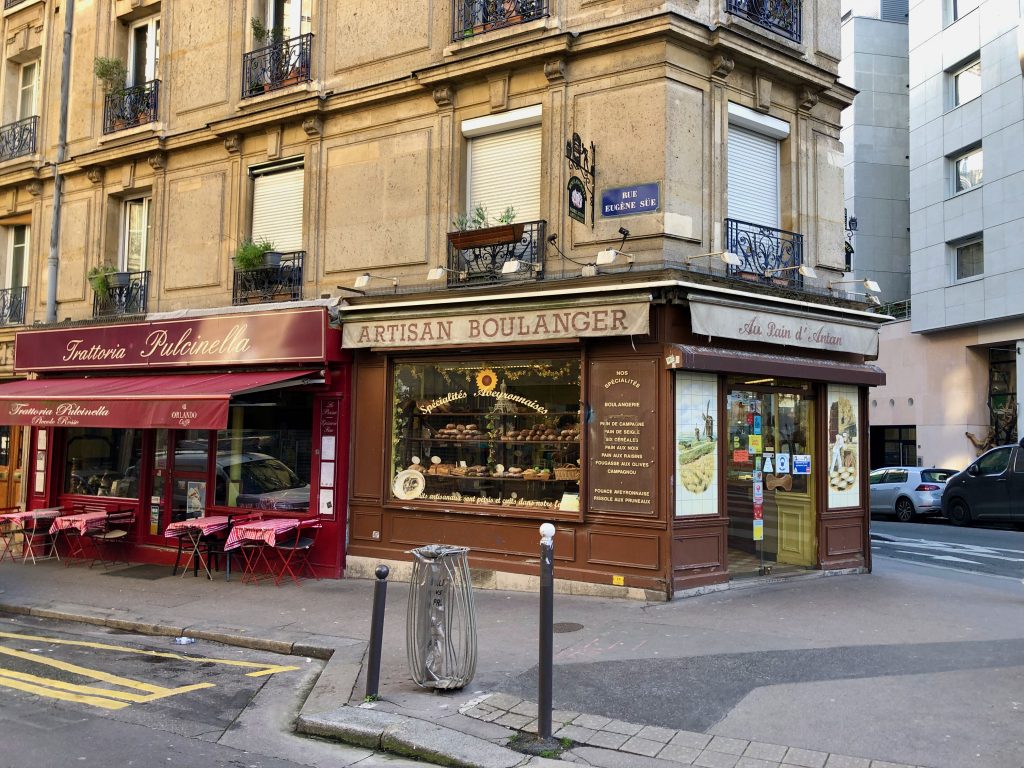 What are the different language levels?
The Common European Framework of Reference for Languages (CEFR) is a guideline used to describe language learners' proficiency levels in a world language. As the name suggests, it was developed in Europe and is increasingly used as a standard measure throughout the world.
Naturally, the United States created their own measurement. The proficiency guidelines provided by the American Council on the Teaching of Foreign Languages (ACTFL) are similar to the CEFR. However, certificates using this scale would not necessarily be recognized in France. If you have plans to move abroad to Europe, it would be better to take a more widely accepted test.
CEFR
Constructed of 6 levels, the CEFR divides language learners into 3 broad groups along the scale: Basic User (A1, A2), Independent User (B1, B2), and Proficient User (C1, C2).
A Basic User can understand and use familiar, everyday expressions. They are able to communicate basic information and personal needs in a simple and direct manner.
An Independent User can formulate more detailed responses by connecting and linking thoughts and ideas. They can express viewpoints on most general topics. Additionally, they maintain a relatively high degree of grammatical accuracy.
A Proficient User shows a great deal of ease in their ability to understand and be understood. Their communication is clear and well-structured even when the topic is complex and nuanced.
TV5Monde offers a free test where you can check your level of French. It is not an official test by any means, but it can give you a general idea of where you stand on the scale.
Is French required for immigrating to France?
There are no visas for France that require being able to speak French. Whether you are coming to France for a short stay or a long stay, as a student, worker, visitor/tourist, or spouse of a French citizen, there is no need to prove your level of French when submitting your paperwork for your visa.
When you arrive in France on a long-stay visa, you will need to validate your visa online. Depending on the type of visa you hold, you may need to complete a series of obligations with OFII (L'Office Français de l'Immigration et de l'Intégration), the French Immigration Office.
If you arrived on a visa that requires you to sign the contrat d'intégration, such as the visa for the spouse of a French citizen, you will be called in for an interview and given a French language test (unless you are exempt from this requirement because you studied at a French university, for example). This test ascertains if your level of French is at least at A1. There is no need to worry; if you do not pass the test, you will be assigned free French language classes. Of course, in most cases, it is required to pass these classes in order to renew your visa and receive a carte de séjour "vie privée et familiale."
Some common visas and residence permits for which you do NOT need to sign the contrat d'intégration républicaine (CIR) include, but are not limited to: carte de séjour visiteur (visitor), carte de séjour étudiant (student), carte de séjour passeport talent, carte de séjour travailleur saisonnier (seasonal worker), and carte de séjour stagiaire (intern).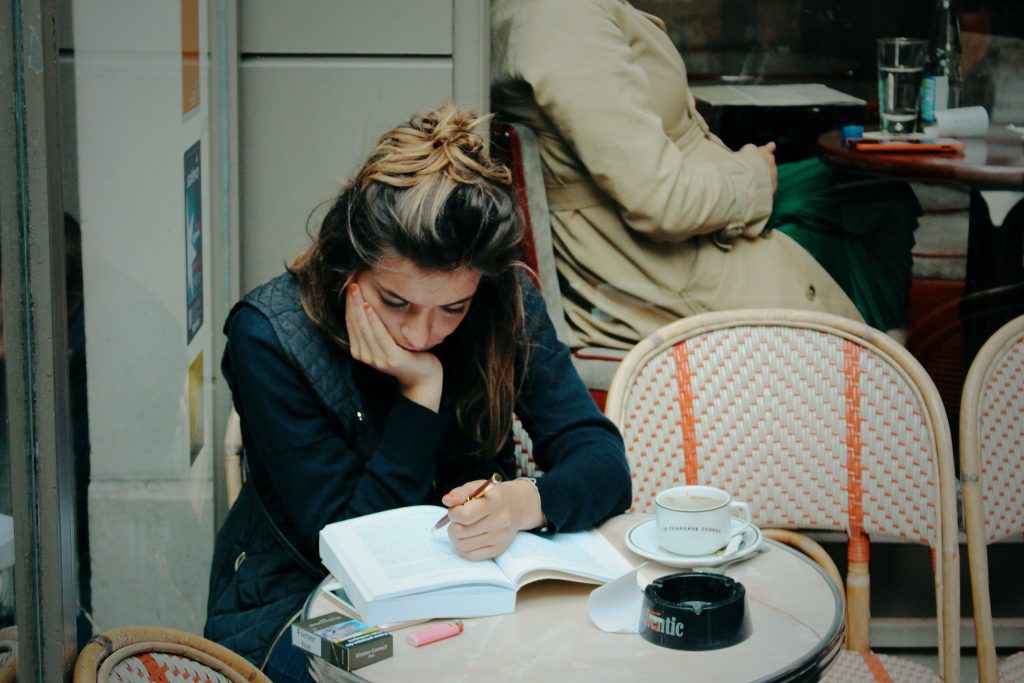 Two types of 10-year residence permits, the carte de résident de 10 ans and the carte de résident de longue durée-UE, both have a language requirement. In most cases, you need to demonstrate level A2 of French in order to be granted these cards. I've anecdotally heard that some préfectures automatically issue you the 10-year card as long as you actively participate in the meeting and show clear understanding of what's going on. However, many préfectures are not this generous, and if required, you do need to provide proof of your language abilities through a valid test. If you are over the age of 65 or if you have a diploma from a French university, you may be exempt from this language requirement.
In order to be eligible for French citizenship, you need to demonstrate a level B1 of French in both speaking and writing. The addition of the writing component is a recent change that came into effect in August 2020. There are a few exemptions to this language requirement. For most people, you have to be able to speak French to some degree in order to become a citizen of France.
Read more: 5 Ways to Improve Your French Speaking Skills
Which language tests are accepted as proof?
The TCF IRN (Test de Connaissance du Français—Intégration, Résidence, Nationalité) and the TEF IRN (Test d'évalution de français) were both specifically designed for testing your French level in accordance with the requirements to access the 10-year residence card and nationality. As such, these tests place you on the CEFR scale from A1 to B1. The results are valid for two years.
The DELF and the DALF are also official French language exams. Instead of being placed on the scale, you have to choose a level to test at. The DELF (Diplôme d'Études en Langue Française) can be taken for levels A1, A2, B1, or B2. The DALF (Diplôme Approfondi de Langue Française) can be taken for levels C1 or C2. The results are valid for life, but the price tag is higher.
There are testing centers throughout France.
---
Did this guide help you? Say thanks with a cup of coffee!

---
Can you live in France without knowing French?
If you are living in a major city, like Paris, you might be able to get away without knowing much French. There are indeed many French people who speak English in large cities in France, particularly in touristy areas. It can also be relatively easy to find an expat community of anglophones to socialize with. This situation provides you with less incentive and motivation to use and learn French.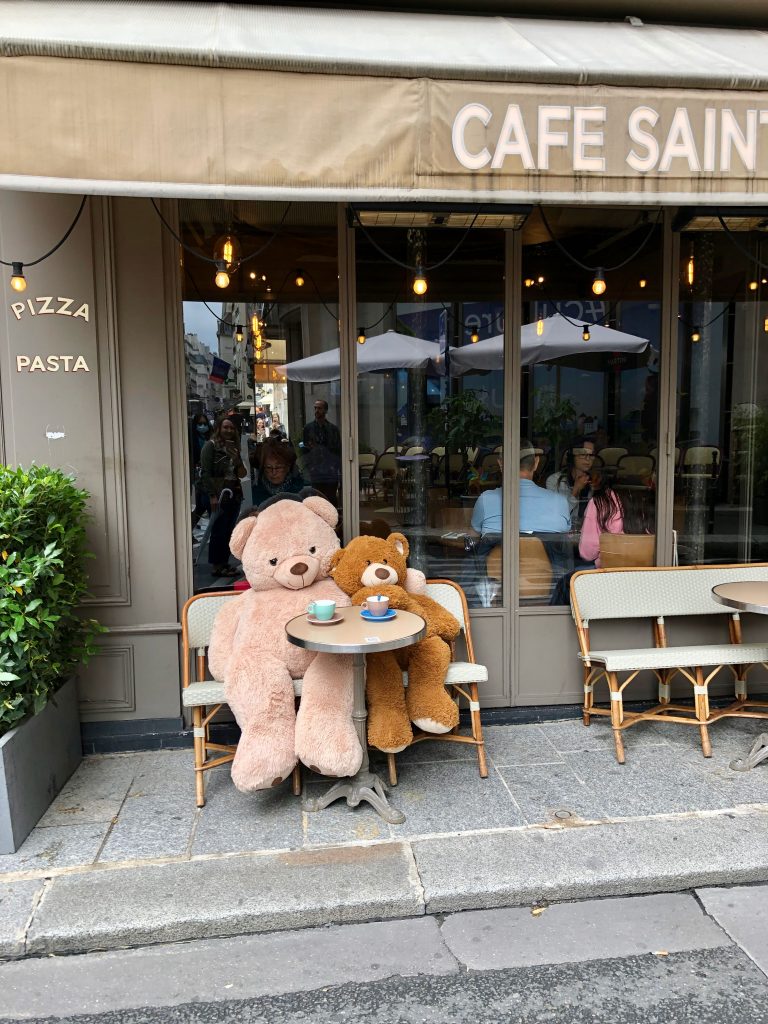 Without a good command of the French language, however, you may be presented with some challenges in your day-to-day life abroad: from expressing your needs to your doctor or pharmacist to buying the right postage at the post office to communicating effectively when renting an apartment. Even public services aimed at immigrants, such as offerings through OFII and all procedures at the préfecture will be conducted in French. There is no requirement that French people have to translate for you to make things easier.
Not knowing French will likely put you at a disadvantage on the job market. There is a definite preference among French employers for workers with a high level of French proficiency. Surprisingly, this can even be the case when a main criteria for the job is the ability to communicate in English.
French bureaucracy already has a reputation of being difficult to deal with, all the more so if you do not know the language well. Out of necessity, you might need to spend extra money hiring an interpreter/translator or a relocation expert for assistance with tasks that you would normally be able to complete independently. Most of the agencies in France that you will need to deal with, such as the préfecture, the tax office, and the bank communicate predominantly (oftentimes, solely!) in French. When you need to call for clarification or help, it is unlikely that the person on the phone will speak any language other than French. The only exception that I'm aware of is the English-speaking helpline for Ameli, the French national health coverage plan.
---
The truth of the matter is, when moving to France, the level of French that is required of you is primarily dependent on your long-terms goals and the type of experience you want to have.
Are you struggling to speak French after putting in time and effort? Here's why you (still) can't speak French.
Language Requirements for Immigration to France