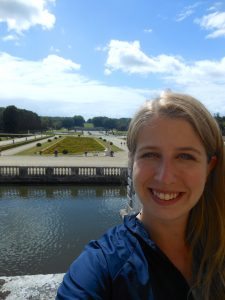 Hi! My name is Ellen. I'm a former middle school French teacher who's basically living out every world language teacher's dream… While studying abroad in Paris, I met a French guy, we fell in love, and now I'm moving to the City of Light. 
Here's me with my French guy, doing a tasting at the Connecticut Wine Festival: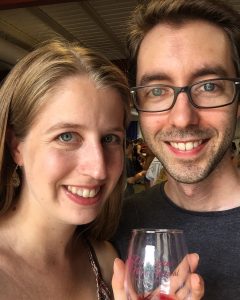 More on him later…
I started this blog to document my transition: successes and failures, as there will undoubtedly be plenty to share on both ends! I'm excited to share my adventures with you as I navigate the road to French citizenship, from visas to marriage to the job hunt, and everything in between. Whether you've stumbled across this site because you are an avid Francophile, you are considering a move to France yourself, or you've simply been duped into checking it out because you're one of my lovely relations and/or friends, I hope that you might find some inspiration here, plenty of practical information on life in France, and from time to time, a good laugh.