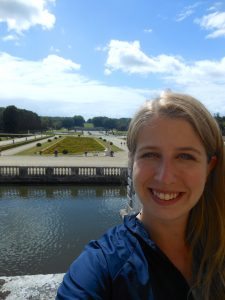 Hi! My name is Ellen. I'm a former middle school French teacher from the United States of America who's basically living out every world language teacher's dream… While studying abroad in Paris, I met a French guy, we fell in love, and now I'm living in the City of Light.
Here's me with my French guy, doing a tasting at the Connecticut Wine Festival: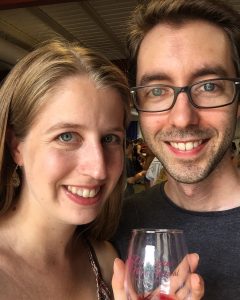 More on him later…
I made the move in September 2019, but my expat transition is far from over. I'm excited to share my adventures with you as I navigate the road to French citizenship, from visas to marriage to opening a bank account to applying for health insurance, and everything in between.
Whether you've stumbled across this site because you are an avid Francophile, you are considering a move to France yourself, or you've simply been duped into checking it out because you're one of my lovely relations and/or friends, I hope that you might find some inspiration here, as I share my successes and failures, commentary on French culture, and insider tips on Paris.