This post may contain affiliate links, meaning that if you click and make a purchase, I may earn a commission at no additional cost to you. Read the full disclosure here.
Last Updated: August 30, 2023
It's no secret—I love living in Paris. But life here isn't all roses and butterflies. Let's explore the pros and the cons!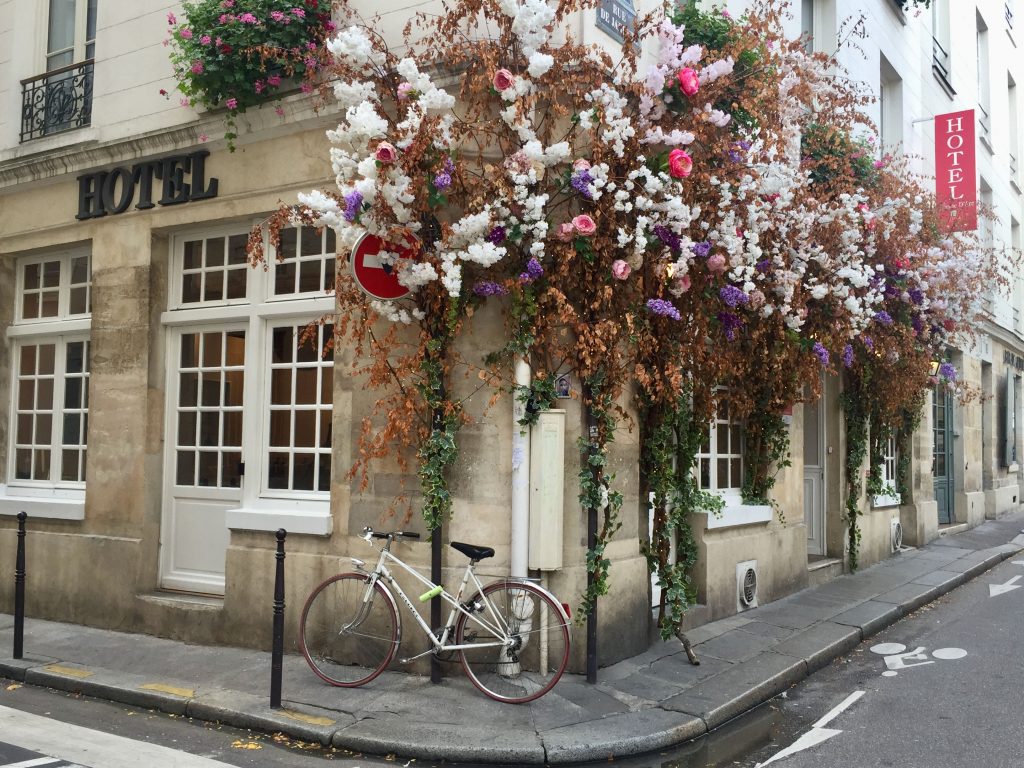 Although I'm clearly biased, I think I managed to keep my list fairly balanced. After visiting Paris several times and now living in the capital for a year and a half, I came up with 16 positive and 16 negative aspects about life in Paris. These are based on my personal experiences as an American in France, so keep in mind that a pro for me might be a con for you. I'd love to hear about your perspective in the comments below.
This list of advantages and disadvantages is specifically geared towards life in the city of Paris. I have a separate list of pros and cons for living in France if you want to take a more global look at the country.
Pros to Living in Paris
Beautiful architecture: I will forever be enamored with the buildings here and their ornate decorations.
Old world charm: Paris is old… in a good way. You never know what you might stumble upon around the corner.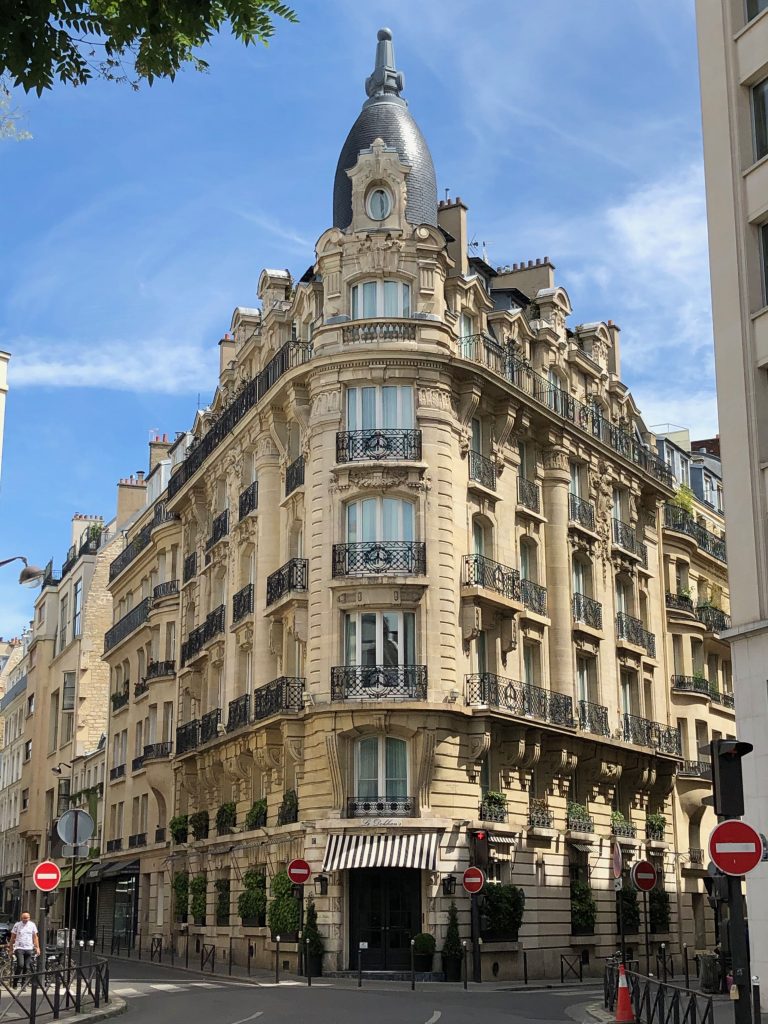 Great entertainment: It's hard to be bored in this city with all there is to do year-round.
Parks & green spaces: There are big, well-known areas like Parc des Buttes-Chaumont, Jardin du Luxembourg, and Bois de Vincennes, but there are also lots of little nooks and crannies throughout the city.
Bars, restaurants, food: I'm unsure if I should instead be listing this one as a con for my waistline…
Bakeries: They get their own bullet point. Obviously. It's so easy to locate a nearby bakery in Paris for all your last-minute croissant emergencies. There is usually always one open in the neighborhood even on a Sunday.
Everything you need: Being in a city like Paris means that you have a lot of options at your fingertips. You can generally find whatever you need and want or at least a suitable substitute (like if your stock of American creature comforts is running low).
Choice of doctors: I feel very lucky that you can pick and choose doctors and specialists based on ratings and location in Paris, without ever having to wait too long for an appointment.
Diversity: Paris is multicultural with people, languages, restaurants, markets, and cultural events reflecting different identities.
Expat community: There are plentiful opportunities to connect with other immigrants as well as French people who have moved to Paris as long as you are willing to put yourself out there.
Public transportation: You are never too far from a metro or bus stop. There are even night buses.
Bike lanes: This one is a work in progress but coming along, thanks to Covid and Anne Hidalgo.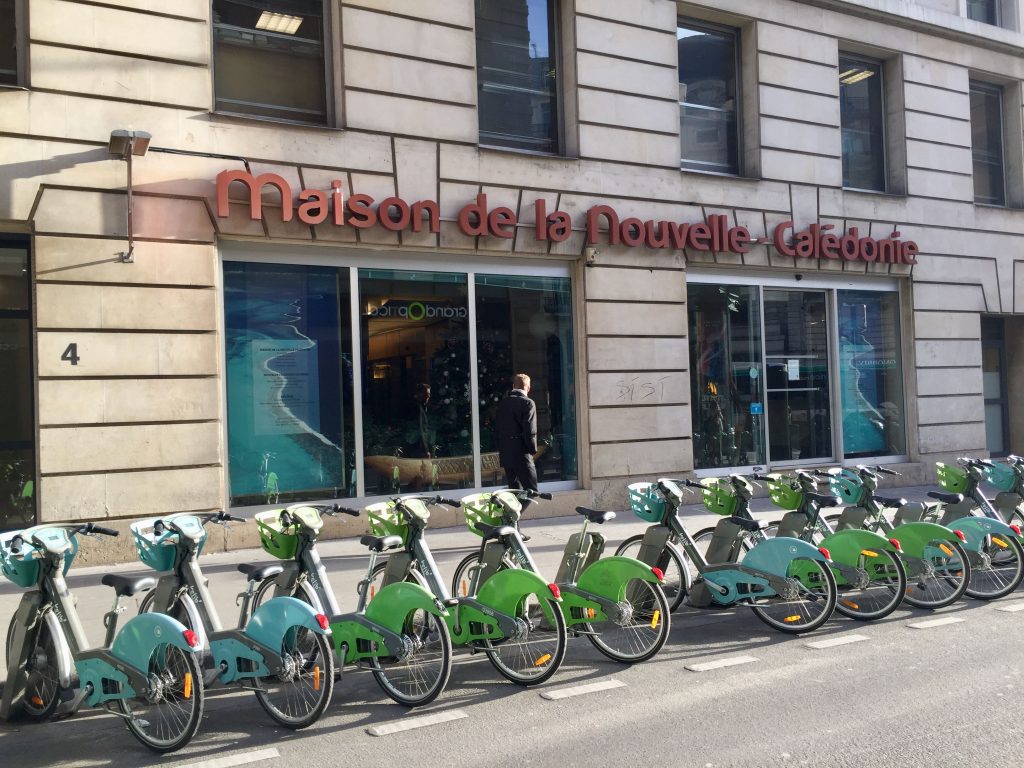 Vélib: People are always hating on the city bike system because the bikes are clunky and admittedly, they don't work all the time, but for less than $4 a month, I can take an unlimited number of half-hour rides. That's such a good deal.
Travel: Paris is very much a hub to other parts of France and beyond. Day trips are very manageable! Trains, planes, and car rentals are all readily available to take you anywhere in Europe (or out of it!).
Cons to Life in Paris
Dirt and grime: Dog poop on the sidewalks and the smell of urine are the first two things that come to mind.
Smoking: Sitting next to a smoker on a café terrace really ruins the experience. Smoking is still quite popular in France.
Weather: Paris is often grey and drizzly. Unexpected showers are common which is why I always have this compact umbrella in my bag.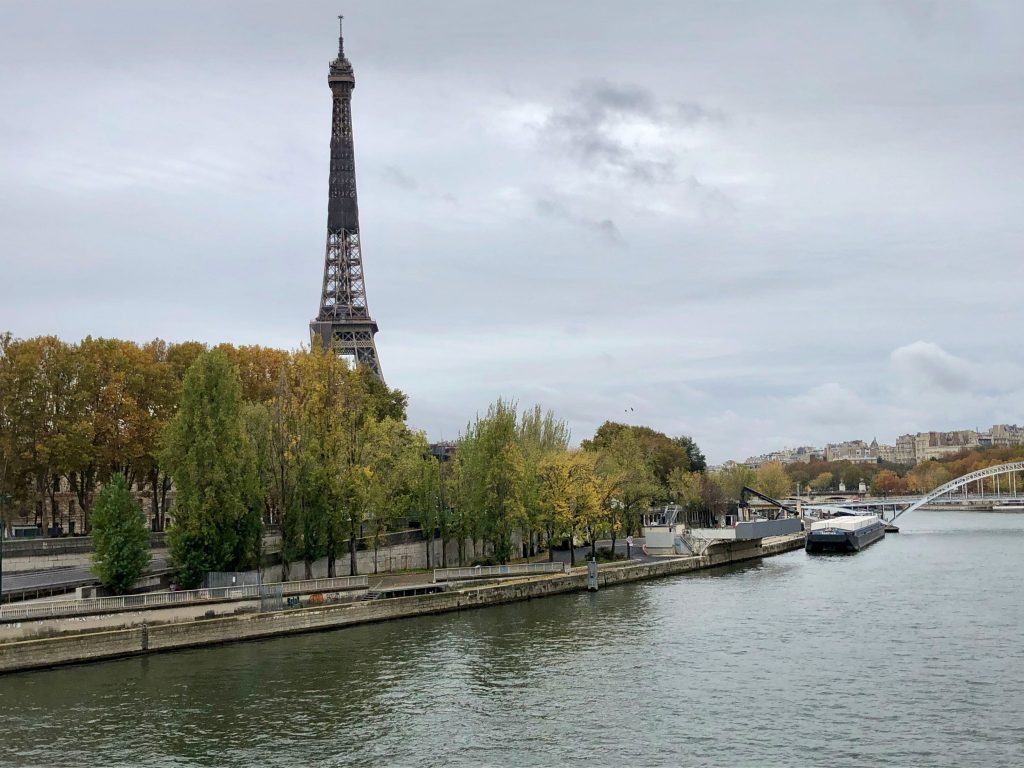 Old world charm: Paris is old… in a bad way. Many apartment buildings are outdated with small kitchens, tiny elevators (or none at all), and old, leaky pipes.
Lack of air conditioning: It gets hot in the city but outside of clothing stores, you won't find much of a reprieve. In some apartment buildings, certain types of air conditioning units are not even allowed for aesthetic reasons.
Cost of living: The cost of living, from rent & utilities to going out to eat (let's not even talk about the $15 cocktails), is high.
Parisians: I don't have many Parisian friends. I'm going to give the benefit of the doubt here and say that it can be difficult to meet people from Paris simply because they have already established their own friend circles.
Creeps on the streets: I get hit on way too often. Go away.
Pickpockets: I feel a need to be vigilant when I'm out and about. I've heard way too many stories of people getting their phone or valuables stolen, especially on the metros.
Tourists: It's kind of cool to see people loving on my favorite city, but I want her all to myself.
Crowds: Between the tourists and the locals, you have to compete to get a spot on the metro, to enter a museum, and to snag a spot at your favorite café.
Traffic: Renting a car to get out of the city might seem like a great idea until you realize that you'll be spending half of the trip just trying to literally get out of the city.
Strikes: Not only do strikes make certain streets impassable, the police often shut down surrounding metro stops. Depending on where you live in Paris, strikes can be a regular inconvenience.
Lack of accessibility: From the cobblestone streets to the narrow, cracked sidewalks to all the stairs you'll encounter in the metro… Paris is not very handicap-friendly. Or baby-friendly. Or older-people-friendly. Or clumsy-people-friendly. Or luggage-friendly.
---
I think Emily in Paris was missing a few of these downsides… What would you add to the list?
Living in Paris: A List of Pros and Cons