This post may contain affiliate links, meaning that if you click and make a purchase, I may earn a commission at no additional cost to you. Read the full disclosure here.
Like in any big city, finding an apartment to rent in Paris can be challenging. I am quite fortunate to be renting a place with my French husband, and while this facilitates things, being French in no way guarantees that this process will be smooth sailing. I've created this guide to help you get ready for the apartment hunt. By the end of this blog post, you should have a better idea of how to find an apartment in Paris and what paperwork you'll need to put together for the application.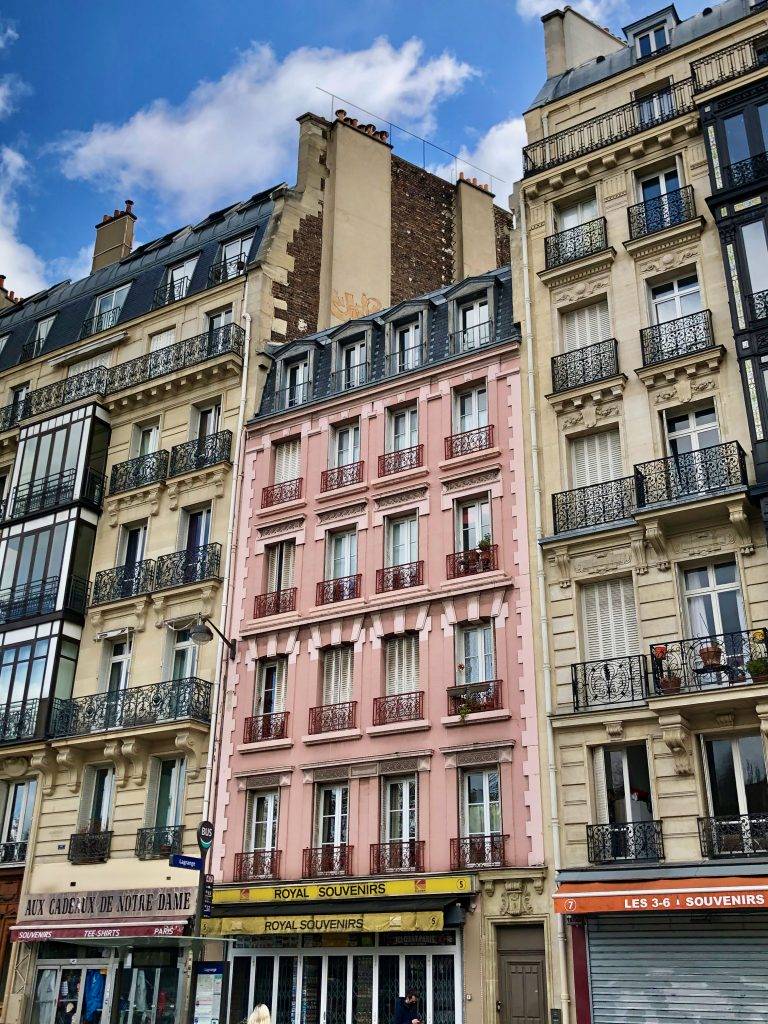 Determine Your Needs and Your Wants
Before throwing yourself into the apartment search, you need to think about what you need and want in an apartment rental. It is just as important to determine what you want as it is to determine what you do NOT want.
Here are some questions to ask yourself:
What's my monthly budget?
What's the minimum square footage (meterage!) I want? The minimum number of rooms?
Is there a particular layout that I want? (or don't want?)
What neighborhood do I want to live in?
What amenities do I want nearby? (transportation, bakery, outdoor food market, etc)
Do I want a quiet side street or a more lively atmosphere?
Do I want a furnished or an unfurnished space?
What floor do I want to be on? Is having an elevator important?
Do I want my apartment to face the street or the courtyard?
How important is it that I have a gardien? (someone who keeps an eye on things and collects packages for you)
Are there any extras that you prefer to have such as a balcony, a storage area, or a safe place to park your bicycle?
Read more: What to Consider When Apartment Hunting in Paris
You don't need to know the answers to all of these questions right from the start. It may be beneficial to do a quick scan of the market to see what's out there. Then, revisit these questions and refine your list of criteria especially in terms of what is realistically within your budget. Get clear on your non-negotiables and consider what you are willing to compromise on.
Scout Out Apartments
There are a number of websites where you can find apartment listings. Maximize your time during the search by signing up for email notifications. In this way, you'll be automatically alerted about newly available apartments that fit your criteria instead of manually rechecking the websites on a regular basis.
We called a real estate agency to see if we could get notified about listings directly but they didn't seem too interested in keeping us informed. They would have been happy to keep us up to date on possible properties to buy, but I think the market just moves so fast for rentals in Paris that it's often not worth it for them to call up potential renters. There may be some agencies willing to contact you about listings, so don't let this anecdote stop you from walking into an agency to ask. They might be willing to do it for a fee.
Best Websites for the Apartment Search
The two websites I used the most to look for listings were seloger.com and bienici.com. I found that these two sites were the most straightforward to navigate. The filters made narrowing down the options easy, and I like that you can look directly at a map to see where the apartments are located. Most of the listings on these two websites are posted by real estate agencies.
If you'd like to cut out the middleman and rent directly from an individual, you'll have better luck looking on these websites: pap.fr, leboncoin.fr, and entreparticuliers.com. Fair warning—there are a lot more dead-ends to sort through on websites like these but you might just find a gem.
If you're in the market for a furnished rental in Paris, check out lodgis.com. This website is known for catering to the expat community and will help facilitate much of the process. Later on, it can be relatively easy to change apartments through them since they already have all of your paperwork and information. Renting through a company like this will come at a cost, and you'll end up paying more than what a local Parisian would pay.
For a short-term furnished rental, I usually recommend AirBnb which is what I used when I spent a summer in Paris as a Master's student. In this case, you can also reach out to the owner and try to negotiate a longer stay at a reduced price. This can also be a good option to tide you over if you are moving to Paris and need housing right away.
As an undergraduate student in Paris, I spent a semester living at Cité universitaire. On this large campus, each dorm house is representative of a different country. My stay here was organized through my university but from what I understand, you can also apply for accommodations yourself. For more listings geared towards students, check out CROUS and immojeune.com.
If you'd like to find a roommate to share expenses with, try searching on lacartedescolocs.fr or roomlala.com.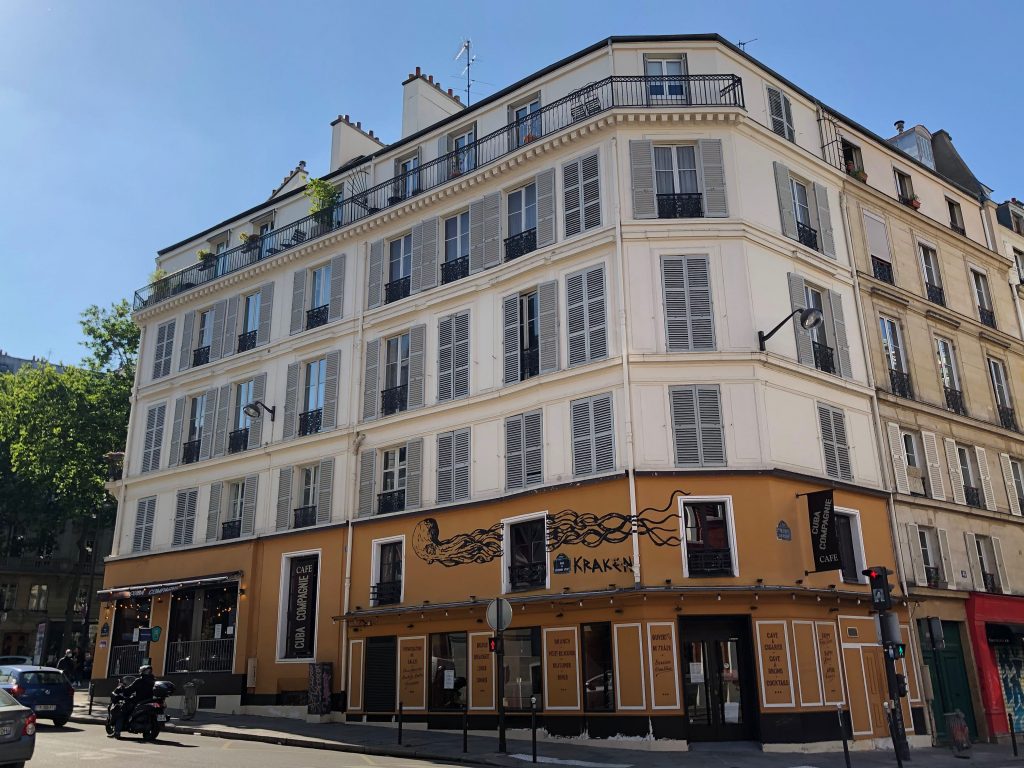 Real Estate Agency Versus Landlord
Should you rent from a real estate agent or directly from a property owner? There are pros and cons to both sides.
Renting from an agency might make you less susceptible to scams which are particularly prevalent in bigger cities like Paris. You'll also have a go-between person in case your landlord gives you a hard time about something or doesn't want to return your deposit. At the same time, it's important to remember that real estate agencies are not devoid of shady workers, and even the best ones can only help you so much when problems arise.
When you rent through an agency, you'll need to pay additional fees because the agent will be the one completing the paperwork, doing the walk-through, and handing over the keys. Here are the two things you'll be expected to pay for after signing the rental agreement:
Apartment visit, application file, and rental contract: 12€/m² of liveable space
État des lieux d'entrée (walk-through to establish the initial state of the apartment): 3€/m² of liveable space
If you rent from a landlord, you won't need to pay these extra fees because you'll be communicating with them directly.
Jonathan and I have rented exclusively from real estate agencies in part because we feel it has given us peace of mind. That being said, I also know plenty of people who have been happy renting exclusively from landlords. If you'd like to rent without an agency in order to save money, pay close attention during the whole process, read your contract carefully, and listen to your gut feeling regarding the listing and the property owner.
Visiting Apartments
As soon as you see a listing that you like, call the agency or landlord immediately if there is a phone number provided. Apartments go quickly, and emails can be a waste of time. I remember seeing a really awesome listing turn up. Although we called as soon as we spotted it, there were already 5 other people who had called before us so the agent turned us away without even scheduling a showing. Chances are if you thought the apartment was a good deal, other people probably thought so as well!
Keep an open mind, and don't be too deterred by uninspiring listings. Most agencies and property owners know that someone is going to come along and take the apartment, so they might not put a lot of effort into the photos or the descriptions. Conversely, don't put too much stock into perfect, beautiful photos—they could be outdated!
What to Do on Your Apartment Visit
All of my apartment visits in Paris have been one-on-one with the real estate agent or the landlord. I've heard that apartment visits can be held in groups though. Perhaps I didn't have any group visits due to the pandemic. Either way, ask questions about the apartment and the amenities while touring space. Clarify the costs that are included in the rent and ask about what is not included.
Touch everything. Yes, you heard me right. Try it all out. Open the cupboards. Turn the handles. Remember to take pictures and videos. After visiting several apartments, they can start to blend together in your mind. You'll have a second chance to do a run-through of the apartment before you sign off for the keys, so you don't need to be as meticulous the first time around, but it's better to discover any deal breakers before you make a decision.
Ask the agent or landlord if they have anything else similar that they're currently showing or getting ready to show. Many landlords have multiple properties. It's not unheard of for someone to own an entire building.
If you're interested in moving forward and declaring your interest in the apartment, make your intention known to the agent or landlord. Ask about next steps and the anticipated timeline. It's a good idea to present a hardcopy of your prepared dossier (application file) unless you already submitted it electronically.
Negotiating Rent
While you might be able to negotiate rent elsewhere in France, this practice is virtually unheard of in Paris. The competition for apartments is far too great. Most apartments are being rented for the maximum rent allowable by law. If you don't want to pay that price, they will undoubtedly find someone who will.
The maximum rent allowable by French law is determined by multiple factors, namely the location of the apartment, its size, its construction date, and whether or not it is furnished or unfurnished. As you can imagine, most landlords charge the maximum rent regardless of the condition of the apartment.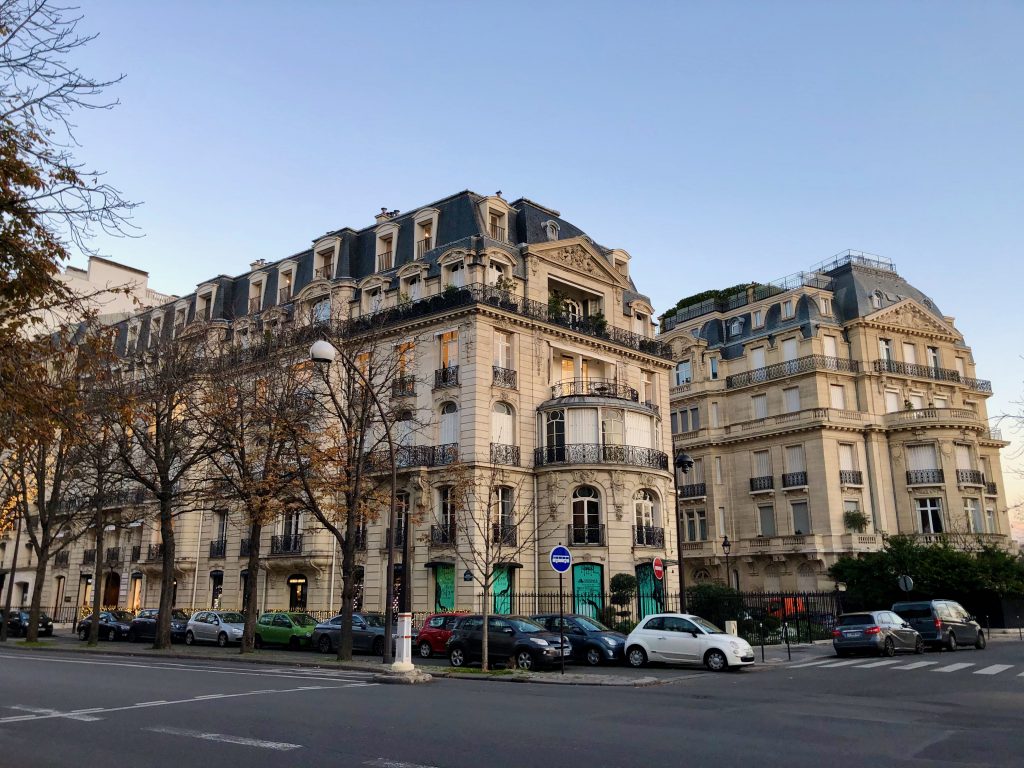 Put Together Your Dossier
Landlords are cautious about potential tenants because French law highly favors tenants in many situations. For example, tenants cannot be kicked out of an apartment during the colder months even if they are not paying rent. This period of time is known as la trêve hivernale and it lasts five months out of the year, from November 1st through March 31st. For this and other reasons, it's easy to see why landlords want to ensure they get a good tenant.
The ideal tenant in Paris is French, has a job with a CDI employment contract, earns three times the monthly rent, and has a French guarantor living and working in France. A CDI employment contract (contrat de travail à durée indéterminée) is a permanent work contract as opposed to a fixed-term or seasonal contract. Freelance workers, even those who make relatively steady income, have a notoriously difficult time getting approved for an apartment.
Given the high competition in Paris for apartments, landlords can take their pick among applicants, so it is in your best interest to prepare your application with these key points in mind.
Do You Need a Guarantor?
A garant (guarantor) is someone who will be responsible for paying your rent if you fail to do so. Ideally, this should be a family member or very close friend. Whether you need a garant or not depends primarily on your current financial and work situation, but it can also simply depend on whether your landlord requests one or not. It should be noted that even with an exemplary application, your landlord might still want you to supply a garant for extra assurance.
If your financial situation is a little iffy or you do not have a CDI, you should definitely expect to provide the info for a guarantor. This was the case for my husband when he was working solely as a freelancer. Even though he could show stability in his work situation, he was always asked to provide a garant.
While a garant is required more often than not, there are exceptions. For our most recent apartment, the rental agency just wanted us to demonstrate that we had the necessary means ourselves without a garant.
To qualify as a garant, it is generally expected that they earn at least three but more often, four times the monthly rent. Alternatively, you can have two garants who make that much combined.
If you don't have someone you can ask to be your garant, another option is to use a guarantor service.
Visale.fr Free service. This program is targeted at those between the ages of 18 and 30. If you are above 30 and are salaried, you might be eligible.
GarantMe.fr Paid service at 3.5% of the monthly rent over the course of your contract
Unkle.fr Paid service at 3.5% of the monthly rent over the course of your contract. You can save 20% by paying annually instead of monthly.
List of Documents
There is a comprehensive list of documents that can be requested of you according to French law. Technically, you shouldn't be asked to provide anything that is not on this list.
The items below in bold are absolutely essential and represent the bare minimum of what you should include in your file. The remaining documents are suggestions and ways to make your application stand out.
Introductory cover letter

Name, phone number, email address
Short paragraph explaining what you are looking for in an apartment (budget, size, location, etc) and preferences you have (atmosphere, nice-to-have features, etc)
Name(s) of prospective renter(s)

Professional status: occupation, student, etc
Revenue
Current address

Garant information

If your garant is a person:

Name
Relationship to you
Professional status: occupation, retired, etc
Financial resources: income, retirement funds, etc
Current address

If your garant is a service provider:

Name of the service provider
Amount they are covering you for

Outline of documents provided

Organize your documents

1 proof of identification: passport, residence permit, or driver's license, etc.
1 proof of address: last 3 rent payment receipts, property tax bill, or a sworn statement from someone who is housing you
1+ proof of professional status: work contract, student card, and/or any documents that attest to your current activity
1+ proof of financial resources: last 3 pay slips, income tax statement(s), account statement(s) for your business (bilan), retirement fund payments received, property income, and/or grant/scholarship allotments, etc
RIB (relevé d'identité bancaire)—French bank account information
Acte de mariage (marriage certificate)
Guarantor information (technically not obligatory but requested more often than not)

If your garant is a person:

1 proof of identity: passport, ID card, or driver's license, etc.
1 proof of address (dated within the last three months): utility bill, rent payment receipt, home insurance, or property tax bill (3 month-rule does not apply)
1+ proof of professional activity: work contract and/or any documents that attest to current employment
1+ proof of financial resources according to work/financial situation: last three pay slips, retirement fund allocations/distributions, last tax return, account statement for a business, and/or property income, etc

If your garant is a service provider:

They'll provide you with a certificate and any other necessary documents!
Check to see where you can pad your application. If there are any areas where your application is weak, consider adding additional documents to another area to show that you are serious.
Legally, there are certain documents that the landlord cannot force you to provide. Here are some examples:
Passport photo (other than what is already on ID cards)
Bank statements
Carte Vitale (French health insurance card)
Medical information
Marriage contract
Criminal/Police records
It's a good idea to print out a hard copy version of your dossier. Some agents might want to see it before even scheduling a visit so they can do a pre-screening. In this case, you may be sending your file electronically.
---
Did this guide help you? Say thanks with a cup of coffee!

---
Timeline
It's hard to know for sure how long it will take you to find a decent apartment that meets your expectations and fits your budget. In Paris, renters only need to give one month's notice before leaving, so new listings pop up all the time. Good apartments, consequently, also get snatched up really quickly—a definite con to life in Paris! Our last apartment search only lasted a week but I know some people have searched for months before landing a place. In either case, this process takes preparation, patience, and a little bit of luck!
Here is the order in which everything should happen:
Initial apartment research

Determine your non-negotiables
Assemble your dossier

Serious apartment hunting via websites and/or real estate agencies

Call & visit apartments
Add supplementary documents to your dossier, if requested

Get approved & make a decision

Sign rental agreement contract (contrat de bail)

État des lieux d'entrée

Do a meticulous walk-through of the apartment and take lots of pictures & video
Receive your keys

Move in!!
Best of luck to you on the apartment hunt!
Apartment Hunting in Paris: A Complete Guide