This post may contain affiliate links, meaning that if you click and make a purchase, I may earn a commission at no additional cost to you. Read the full disclosure here.
Apartment hunting in Paris can be an exciting adventure but it can easily become an overwhelming full-time job. Before diving in, it is essential to take the time to define your criteria so you can efficiently sort through listings and rapidly identify apartments that are worth touring.
Since the market in Paris is competitive, you need to be ready to make a decision quickly especially if you'd like to submit your application. This post will help you determine your non-negotiables so that when you find an apartment that meets your standards, you'll recognize it right away. Separating your needs from your wants now will help you make any necessary compromises later.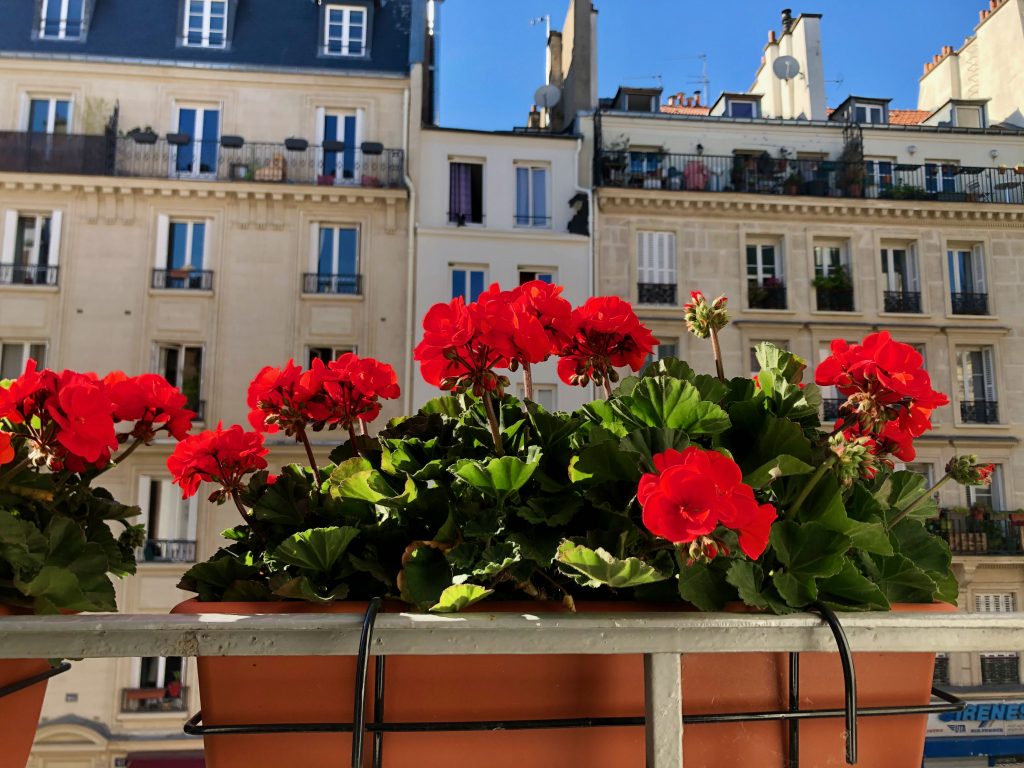 Budget
Renting, as you already know, is a big monthly expense so this is by far the most important factor of all to consider. Keep in mind that most Parisian landlords typically expect your monthly salary to be at least three times the monthly rent and/or they'll want you to have a guarantor. This might significantly limit what you are able to rent so it's important to calculate it upfront.
Based on your salary, what can you reasonably afford? How much are you willing to spend? You want to be able to live comfortably without sinking all your money into a rental.
Even with your salary as a reference, it might be hard to come up with a number, especially if you've never rented in Paris before. It would be wise to take a quick look at the market first to see what's out there. I recommend checking out bienici.com and seloger.com to get a basic idea of rental costs. Prices will vary a bit depending on neighborhoods.
Keep in mind that your total apartment rental budget is not only for the rent and utilities each month, but should also include the extras such as your deposit (typically one month's rent), one-time real estate agent fees (if applicable), and moving fees. Will you need to hire a mover or rent a furniture lift? How much will the actual move cost?
Location
Paris is a big city! What neighborhood would best fit your lifestyle? This is a really personal question. Some people enjoy having a long commute to work so that they can listen to a podcast while others might want to be within walking distance of their office. Some people value easy access to nightlife while others prefer parks and gardens. Personally, I look to make sure there is a good bakery nearby. Maybe you can't decide and want it all?
Each area is kind of like a mini community, so generally speaking, you don't have to go far to get to a grocery store, bakery, laundromat, etc. Take some time to walk around different neighborhoods to feel out the vibe. Only you can really know where you'll feel most comfortable.
➡️ Pro Tip: Revisit the neighborhood at nighttime to recheck the vibe then as well!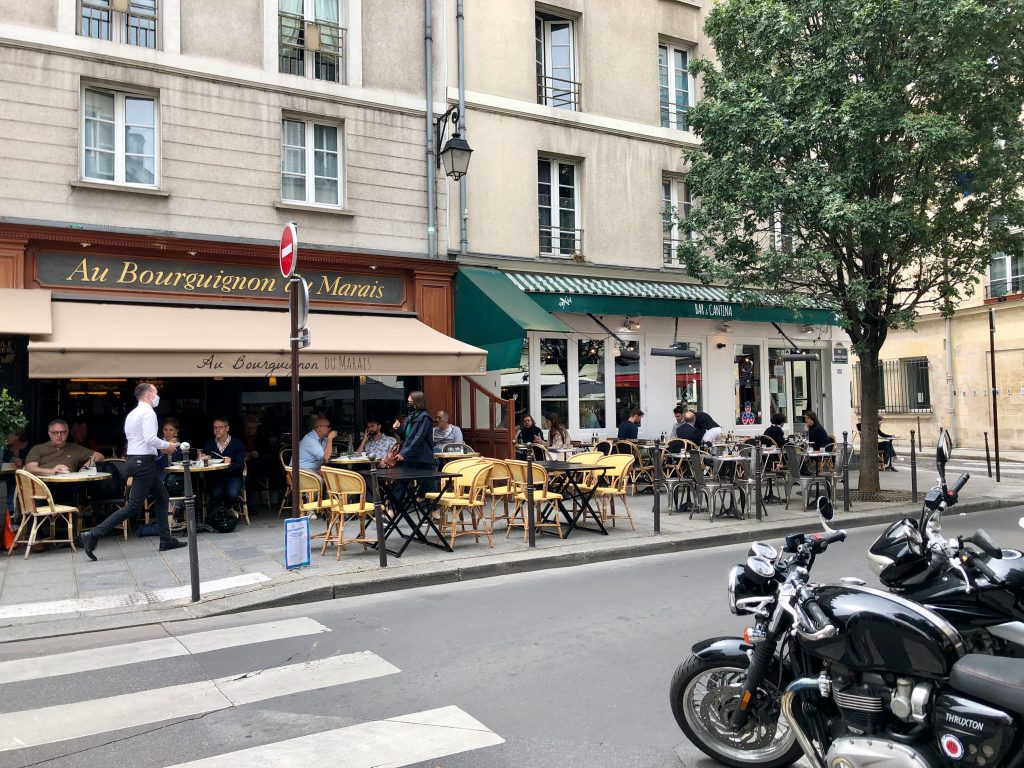 If you're not currently in Paris, check out this article from Expatica for a good rundown of the different arrondissements and what you can expect in each one including estimated price ranges.
Consider nearby amenities such as:
Transportation accessibility: bikes lanes, metro, bus
Bakeries!: it would be a tragedy if the closest bakery didn't sell a good croissant, am I right?
Restaurants and bars
Nightlife
Laundromat
Gym/fitness centers
Parks and gardens
Playground
Schools/daycare centers
Friends
Whatever is important to you!
Do you even want to be in Paris proper? You could potentially get more space for your money if you head to the suburbs outside of the périphérique (ring road). In these areas, it'll generally be a bit quieter, and you'll have more access to fresh air and green spaces.
Noise
In picking your location, you should also factor in your tolerance to noise. Of course, Paris is a city, so there is a certain level of noise that you'll need to deal with. A smaller side street may have less noise from traffic but when a delivery truck blocks the street, you'll be sure to hear about it from the honking cars. That cool bar you're happy to be near might also keep you from falling asleep until early in the morning. I can tell you firsthand that the police here have more important things to do than responding to noise complaints. As you can see, there are pros and cons to every situation.
In my opinion, the best case scenario is finding an apartment that is mostly facing the street (for optimal people-watching lol) but with the bedrooms facing the courtyard. Of course, if you have loud neighbors, you might hear their voices echoing in the courtyard, so it's still a gamble.
Parisian apartments are known for their beautiful parquet floors. These gorgeous floorboards can make quite a lot of noise even if you're not particularly heavy-footed, and they have a way of resonating into the apartment below. Newer apartment buildings may be appropriately insulated against this type of problem. However, it takes a great deal of work to insulate parquet floors, so keep in mind that older buildings might not have been renovated in this way.
Floor
What floor do you want to be on? Being on a higher floor can have many perks: better natural light, less hallway noise, a good view, etc. There are downsides as well. The higher up the apartment, the hotter it generally gets in the summertime. Air conditioning is not at all common in Paris.
We weren't quite sure which floor we wanted to be on but we did decide that we definitely wanted an elevator. More and more Parisian apartments are now equipped with elevators although some of them are really just coffins on pulleys. This is the case for us currently, and I am not a big fan. I usually just throw the groceries in the elevator and meet them upstairs. This method has also proven helpful for deliveries, including large pieces of furniture.
Size & Layout
How much space do you need and for how many people? How many separate rooms would you like? Apartments are measured in square meters, and the total space that you'll see listed is referring to the liveable space. This means that if there's a balcony, for example, it won't be included in that total area.
The layout of Parisian apartments can vary quite a lot so keep an open mind. Our apartment is set up in a row, with one room leading into the other. This design isn't ideal, but it works for us.
Throughout France, it's common to have a toilet room separate from the bathroom. It might take some getting used to, but this can be a nice feature. Do you have a preference for your bathroom setup? Is having a bathtub on your list of must-haves?
Many windows in Paris are large and can let in a lot of light which could be a good thing or a bad thing. Currently, we are in a north-facing apartment which means that we get a lot of indirect light. Our apartment is bright for most of the day, but it never gets too hot. For this reason, there aren't even shutters on our windows. Commonly used for temperature control, they simply aren't needed in our apartment.
For us, an important consideration was the kitchen. The typical Parisian kitchen can be rather small and is often completely cut off from the rest of the apartment. Think: cramped walk-in closet space. The idea behind this design was truly to hide the kitchen from view. Since we love entertaining, we knew that we wanted an open kitchen layout, called une cuisine ouverte or sometimes une cuisine américaine. Having this as a non-negotiable eliminated a lot of options for us, but I don't think that was necessarily a bad thing.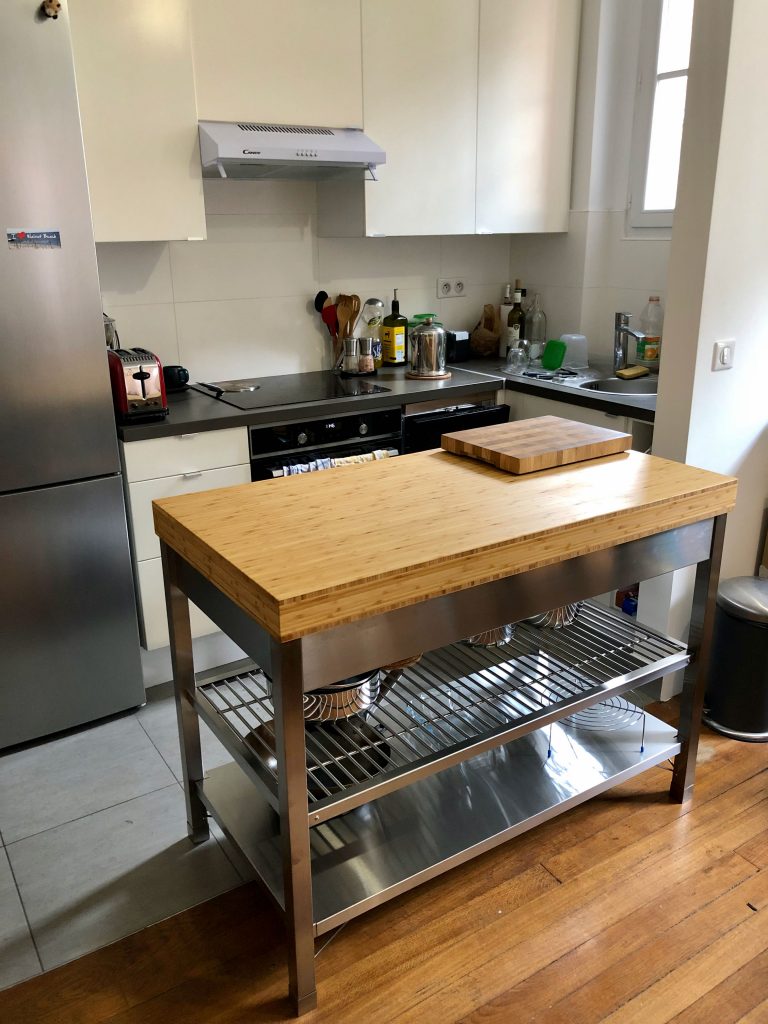 What about these extras?
Parking space—off-street parking
Cave—basement storage area
Bike storage area—if you have a nicer bike, you might not want to leave it out on the street
Balcony—#goals?
Furnished or Unfurnished
This is fairly explanatory, and the biggest thing you need to decide is whether you want to buy all of your furniture or if you want an apartment that comes furnished. There are, of course, varying levels of furnished apartments, so pay attention to the pictures and descriptions in the apartment listings. An obvious downside is that you might not like the style in which the apartment is furnished.
An unfurnished apartment is a bit different than what you might be used to. It usually means that there is literally nothing in the kitchen, except maybe some cabinets and usually a cooktop. There are some unfurnished apartments in which the kitchen is equipped with some appliances such as an oven or a fridge. However, it is most common for French people to move with their big appliances.
Your decision on this aspect affects your deposit. In an unfurnished apartment, you can be expected to pay a deposit of up to one month's rent and in a furnished apartment, this sum can be as much as two months' rent. This is because you can potentially be held responsible for any and all of the items in the apartment. There is more liability in this situation.
Additionally, this can have an impact on how easily and quickly you can give your notice and leave the apartment. Generally, you need to give one month's notice for a furnished apartment and one or three months' notice for an unfurnished apartment depending on whether or not the housing is located in a tight market (une zone tendue). Paris, for example, is considered une zone tendue because there are far more buyers than sellers, so you only need to give one month's notice regardless of the furnished condition of the apartment.
Gardien
The gardien/gardienne is someone who watches over the apartment building, knows everyone who lives there, and often receives packages and mail on your behalf. They might also take care of some light maintenance, such as taking out the trash and recycling and caring for plants and flowers. Their responsibilities can vary from apartment to apartment.
As you can imagine, having a gardien adds a layer of security to your living situation and is also incredibly helpful. In Paris, many packages don't make it to their destination because the post office doesn't often put in the required effort. Unfortunately, this means that packages are regularly "lost."
Countless times, I had to go to the post office to pick up a package because the postman didn't feel like ringing up to our apartment. Instead, they just left a slip of paper in our mailbox to go collect the package ourselves. Now that we have a gardienne, we no longer have to go this extra step. I'm not sure I'd ever want to live in an apartment without one again.
Compromise
As you start visiting apartments, it may become more clear to you what is realistic, particularly for your budget. Be sure to revisit this guide so you can update your vision accordingly.
Above all, be willing to compromise. Pretty much any apartment in Paris is going to be a compromise. (Don't let Emily in Paris set you up for unrealistic expectations!) You probably won't get the perfect, ideal Paris apartment, but it will still be great—you're living in Paris, after all! What are you willing to compromise on?
If you're ready for the next step in the apartment hunting process, check out this guide to get your paperwork together and get serious about finding your new home: Apartment Hunting in Paris: A Complete Guide.
What to Consider When Apartment Hunting in Paris