This post may contain affiliate links, meaning that if you click and make a purchase, I may earn a commission at no additional cost to you. Read the full disclosure here.
With well over 100 museums in Paris, it can be hard to decide which ones to see and where to start. When in Paris, tourists often feel obligated to visit the Louvre. Personally, I find it to be overwhelming due to its size, and I think you can skip out.
Wow! I think I just heard a collective gasp from some of you reading this.
Repeat after me, "It is ok to not visit the Louvre." Most people go there for a glimpse of the Mona Lisa. Spoiler alert: It's only about 2.5 feet high. Not to mention, it's protected by glass and a roped off area, so even if you elbow through the crowd, you aren't getting anywhere close. You'll find a better picture on Google. Now that I've ruined that for you, you should definitely still try to pass by the Louvre, so you can see the contrast between the glass pyramids and the old palace. After a quick selfie, you can happily continue on with your exploration of the city, without any judgment from me should you decide not to enter.
I should probably mention that I am not a big museum person. Even when I travel, I try to spread out museum visits, so that I can give them my full attention. I find that if I cram in too many museums in a short period of time, my brain gets all foggy. Now that I'm living in Paris, I take advantage of free museum Sundays (one my favorite things about the city), but with that program, I'm still only visiting one museum per month.
Here are my top 3 favorite museums in Paris. I consider all three to be small enough to navigate, even if you don't know art very well. Additionally, they all have on-site cafés and offer free admission on certain days.
Musée de l'Orangerie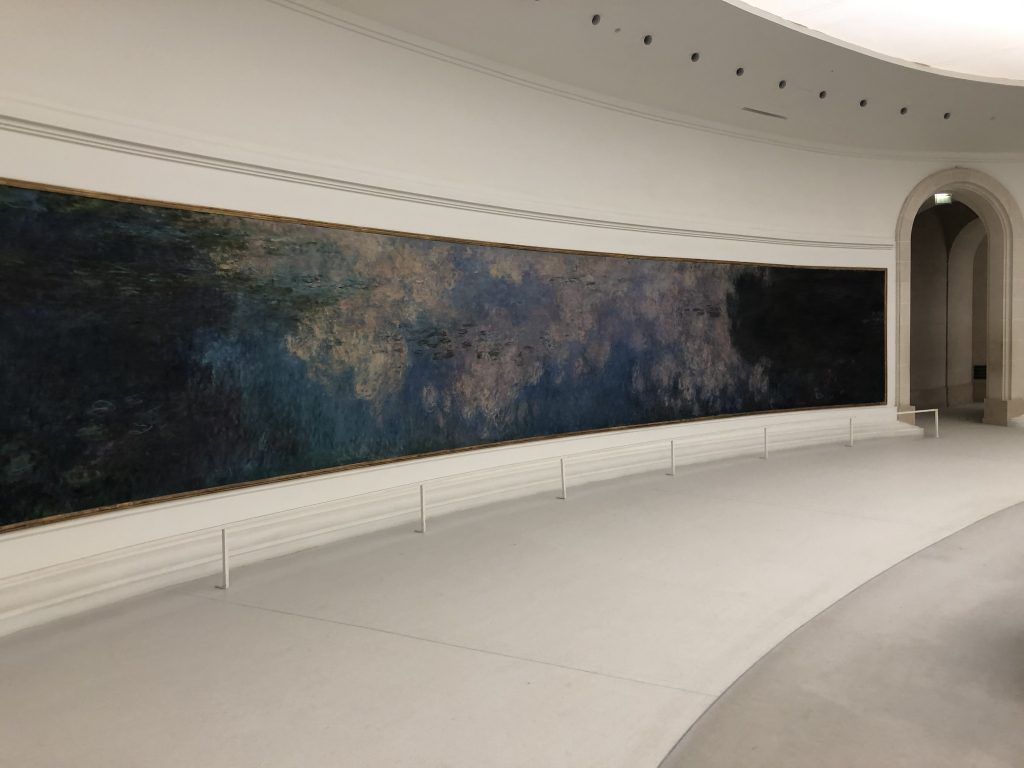 This is a delightful, little museum. Although it houses other permanent and temporary exhibits, the star of the show is clearly Monet's famous water lilies, Les Nymphéas, in French. If they were the only works on display, I'd still pay the entrance fee.
There are two oval rooms displaying panoramic landscapes of water and lilies at different times of the day, with corresponding shadows and reflections. The layout of the panels and the transition from sunrise to sunset project a seemingly endless continuum of space and time. I remember walking in for the first time and being in awe of the immensity of the paintings. I would highly recommend getting to this museum early in the morning. Thank me later when you have these beautiful scenes to yourself.
Practical Information
Location: Jardin de Tuileries, 75001 Paris
Hours: 9am-6pm, every day except Tuesday
Price: 9€ (regular admission), free on the first Sunday of the month
**Musée de l'Orangerie & Musée d'Orsay combined ticket: 18€
Musée d'Orsay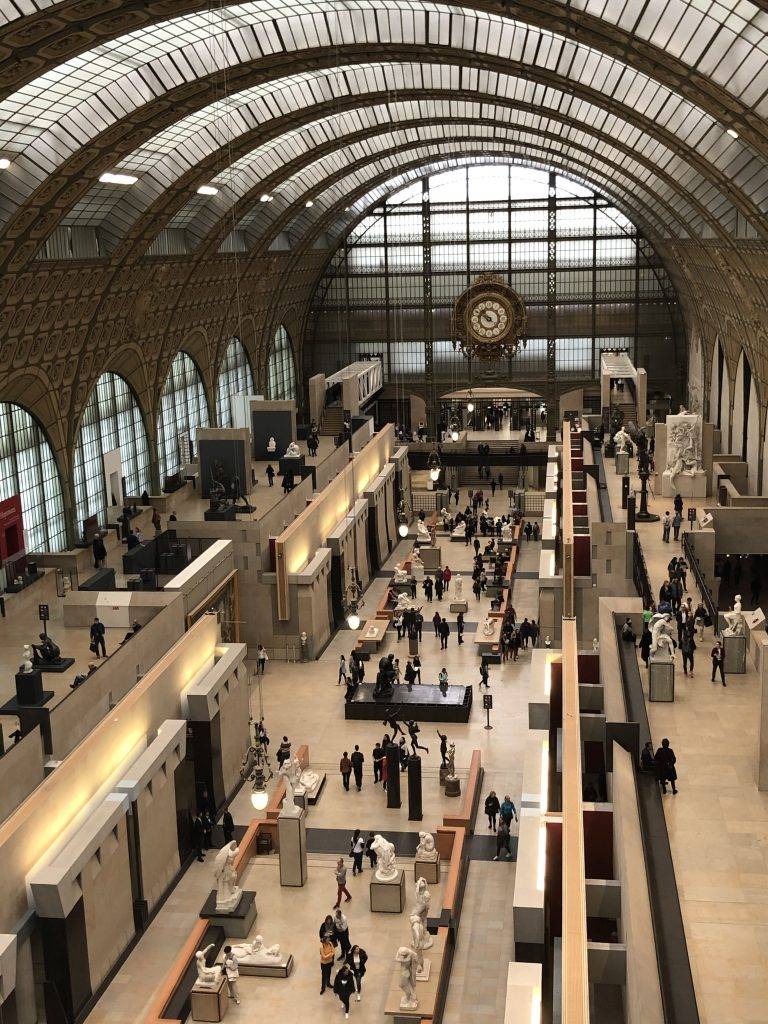 The building that houses the Musée d'Orsay was originally a train station, which adds a unique, lofty atmosphere to the space. Inaugurated in 1977, the Musée d'Orsay is best known for its collection of impressionist artwork. You'll find pieces by Cézanne, Degas, Manet, Monet, and Pissarro.
Organized into different time periods and artistic movements, you can easily explore the whole museum or target something in particular. There are paintings as well as sculptures. On my visits, I tend to zip around the whole building, stopping every time something catches my eye. The Musée d'Orsay is the second most visited museum in Paris (after the Louvre), so while it is not as tiny as Musée de l'Orangerie, an early start here wouldn't hurt.
Practical Information
Location: 1 Rue de la Légion d'Honneur, 75007 Paris
Hours: 9:30am-6pm, every day except Monday
Price: 14€ (regular admission), free on the first Sunday of the month
**Musée de l'Orangerie & Musée d'Orsay combined ticket: 18€
**Musée d'Orsay & Musée Rodin combined ticket: 21€
Musée Rodin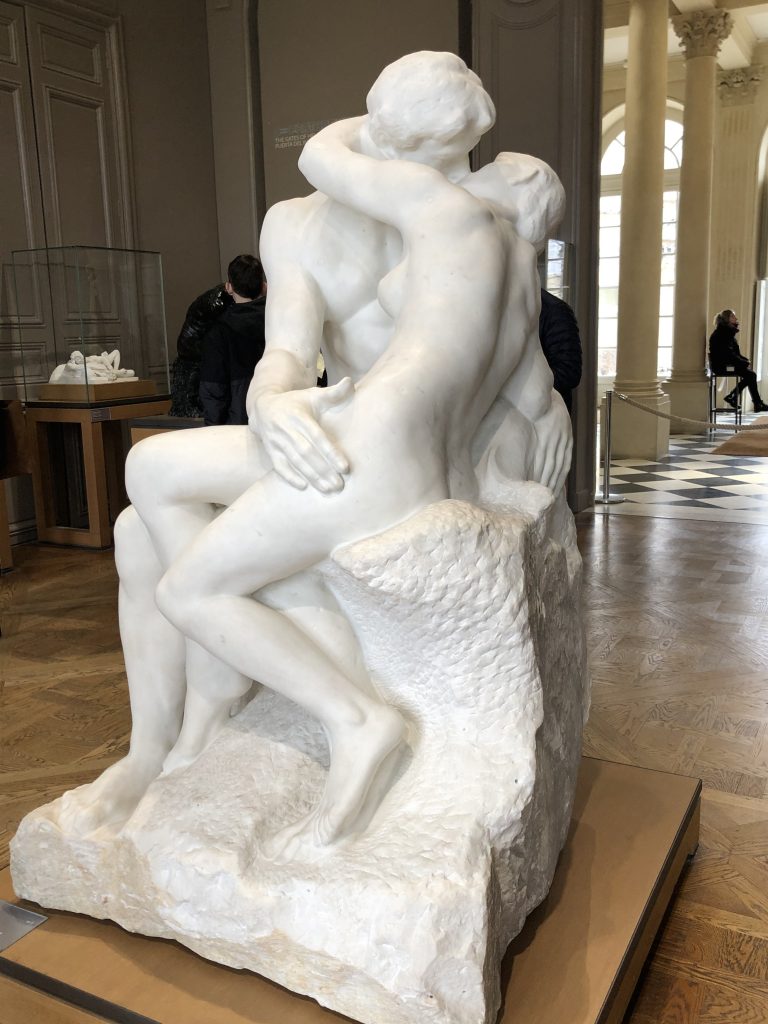 The Musée Rodin is housed in Hôtel Biron, a mansion built in the early 18th century. It changed hands several times, and Rodin began renting studio space there in 1908. Eventually, he struck a deal with the State. In exchange for turning over all of his work and keeping his collections in the hôtel, which would become the Musée Rodin, he was allowed to reside there for the rest of his life.
Rodin was best known for his bronze and marble sculptures. Many of his works are located in the garden outside, which is included in the ticket price. It is important to note that the garden may be closed for inclement weather. I found out firsthand that even if it's not raining, the gardens can also be closed for wind!
Practical Information
Location: 77 Rue de Varenne, 75007 Paris
Hours: 10am-6:30pm, every day except Monday
Price: 12€ (regular admission), free on the first Sunday of the month, Oct-March
**Musée d'Orsay & Musée Rodin combined ticket: 21€
My Top 3 Favorite Museums in Paris