This post may contain affiliate links, meaning that if you click and make a purchase, I may earn a commission at no additional cost to you. Read the full disclosure here.
Last updated: January 16, 2022
As an American, exercising the right to vote is incredibly important. Whether living abroad as an expat or simply traveling out of the country, American citizens can vote no matter where they are in the world. In some cases, this holds true even if they were born abroad and have never lived in the United States. Here are the steps to follow to make sure that you are registered to vote from abroad as an American citizen.
Use Trusted Websites
When it comes to something like registering for an absentee ballot, a process which requires you to provide personal information, make sure that you are using official websites. If you have any doubts, head to an official source that you can trust, like the U.S. Embassy in France, which will walk you through the steps and provide direct links.
Democrats Abroad and Republicans Overseas are also good sources of information. Democrats Abroad is a very active organization, and it is even recognized as its own "state" party with eight voting members in the Democratic National Convention. Even if you opt to vote in the global primary through Democrats Abroad, which takes place in early March, you still need to register for the general elections through your state.
Register to Vote Every Year
Federal Post Card Application
Americans residing abroad need to request their absentee ballot every year in order to participate in the U.S. elections. It's best to do this in January or as soon as possible so that you can participate in all the elections and primaries for which you are eligible.
The Federal Voting Assistance Program (FVAP) is responsible for providing voting assistance to all overseas citizens, and registration is done by submitting the Federal Post Card Application (FPCA). This form protects your vote. If you do not submit it, your vote could be considered invalid, such as in a recount situation when numbers are close.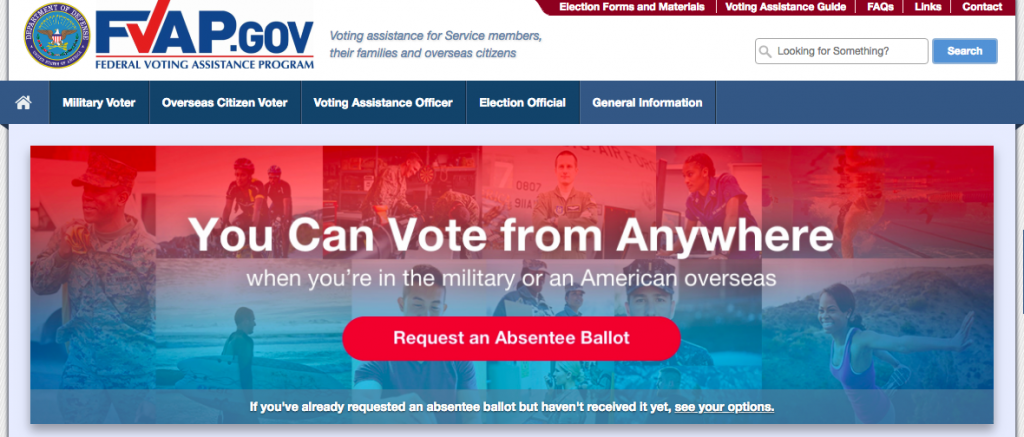 The easiest way to fill out the Federal Post Card Application form is on the FVAP website using the FPCA Online Assistant. You will start by entering the last state and town where you lived in the United States. This is your voting residence and helps to determine which offices you are eligible to vote for. If you have never resided in the United States, you can check to see if you are eligible through your parents' or spouse's last residence. The website will then guide you through the form, letting you know which information needs to be completed in order to fulfill your state's requirements.
As usual, each state has its own way of doing things. For example, as a former resident of Connecticut, I only need to provide the last four digits of my Social Security number, but you may need to provide the full number for your state. Upon finishing the form, the website will tell you if you need to print it out and mail it, or if you can just download the PDF and email it.
Ballot Turnaround Time
If you have to mail in the paper voter registration form and you're concerned about it reaching the proper authorities, just email your town clerk or local election office to see if they received it. The transit time between France and the east coast of the United States is generally between one to two weeks.
I've had a few things lost between France and the United States, so after mailing the application form mid-January, I emailed my town clerk at the end of February. She promptly responded, letting me know that my paperwork was received and that I would get an email with the ballot on March 13th.
It should be noted that absentee ballots for federal elections are required to be sent no less than 45 days before an election and most states send out ballots about 30 days before primary elections.
Follow Directions and Fill Out Your Ballot
On the voter registration form, I was able to indicate whether I'd like to receive the ballot in the post or by email. I opted for email since there would be less chance it could get lost! When I got my email, there were several attachments: a letter with instructions and deadlines, a certificate to be signed declaring that I am an overseas voter, a ballot, and a list of candidates. For Connecticut, the certificate and the ballot need to be printed and snail mailed.
How to Send Your Ballot
Some states allow completed ballots to be returned by fax or email, while others insist upon snail mail. It is important that you follow the directions that are provided for your specific state. Certain states have extra steps to follow, such as including a secrecy envelope or signing the envelope flap. Failure to follow the directions could result in your ballot not being counted. The instructions are not always easy to understand, but organizations like Vote from Abroad often provide live help as the election approaches.
The U.S. embassies and consulates often provide a drop-off service. If you are able to go in person, you can drop off your ballot and the embassy will take care of getting it to the United States. In this case, you only need U.S. postage or you can print off the envelope provided on the FVAP website which won't require any postage at all. I chose not to go this route because I heard that the embassy sends off the ballots in batches, which might actually increase the amount of time it takes to get there. Instead, I sent my ballot by regular mail with regular international postage. I also sent it the day after I received it. Many people prefer to send their ballot by registered mail so that they can track it.
Most states have online portals where you can check the status of your ballot to some degree: when it was received, when it was processed, and whether it was accepted/counted, etc. Not all states are able to supply this information. It depends on the technology they have available to them. If you have any doubts, you can contact your town clerk or local election office.
---
Did this guide help you? Say thanks with a cup of coffee!

---
Federal Write-In Absentee Ballot
If you do not receive your state absentee ballot in enough time to meet your state's deadlines or if you vote in a state that requires mailing a paper ballot and want extra peace of mind, you can use the Federal Write-In Absentee Ballot (FWAB), an emergency backup ballot. It can be used to vote in federal elections. State laws vary as to whether you can use this ballot in local elections. Your options to complete this are via the FWAB online assistant, filling out this PDF (check state requirements for how to fill it out), or by picking up a hard copy at the nearest U.S. Embassy or Consulate.
There are no excuses. Make sure your voice is heard. VOTE!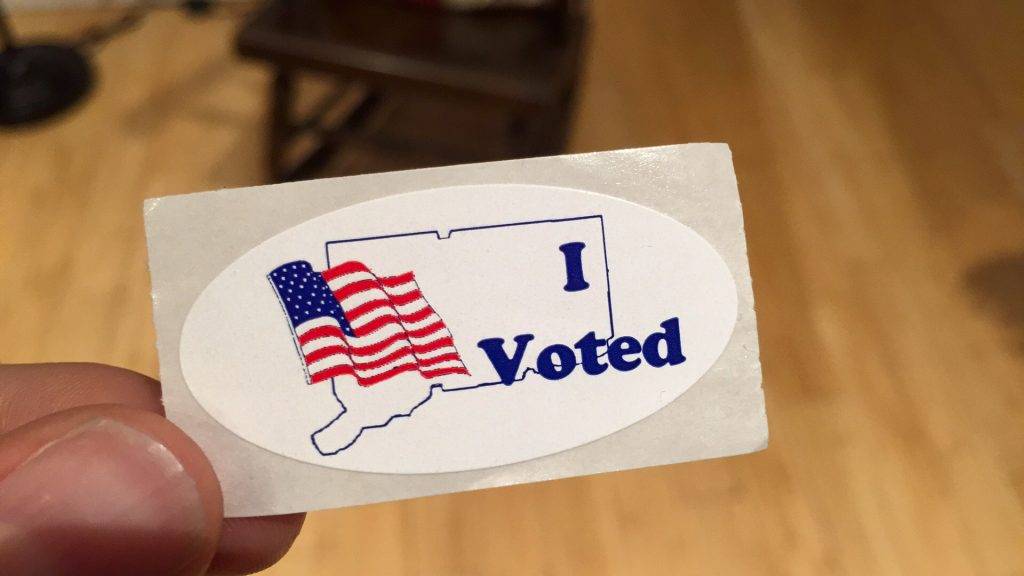 Voting Abroad as an American