This post may contain affiliate links. Read the full disclosure here.
Exercising your right to vote is incredibly important, and as long as you are an American citizen of voting age, you can vote no matter where you are in the world. Voting abroad is easy, I promise!
Use Trusted Websites
When it comes to something like registering for an absentee ballot, a process which requires you to provide personal information, make sure that you are using official websites. If you have any doubts, head to an official source that you can trust, like the U.S. Embassy in France, which will walk you through the steps and provide direct links. Democrats Abroad and Republicans Overseas are also good sources of information. Democrats Abroad is a very active organisation, which is even recognized as its own "state" party with eight voting members in the Democratic National Convention. Even if you opt to vote in this global presidential primary, which takes place in early March, you will still need to register for the general elections through your state.
Register Every Year
Federal Post Card Application
Americans residing abroad need to request their absentee ballot every year in order to participate in the U.S. elections. It's best to do this in January, as soon as possible, so that you can participate in all the elections and primaries for which you are eligible. The Federal Voting Assistance Program is responsible for providing voting assistance to all overseas citizens, and registration is done using the Federal Post Card Application (FPCA). This form protects your vote. If you do not submit it, your vote could be considered invalid, especially in a recount situation when numbers are close.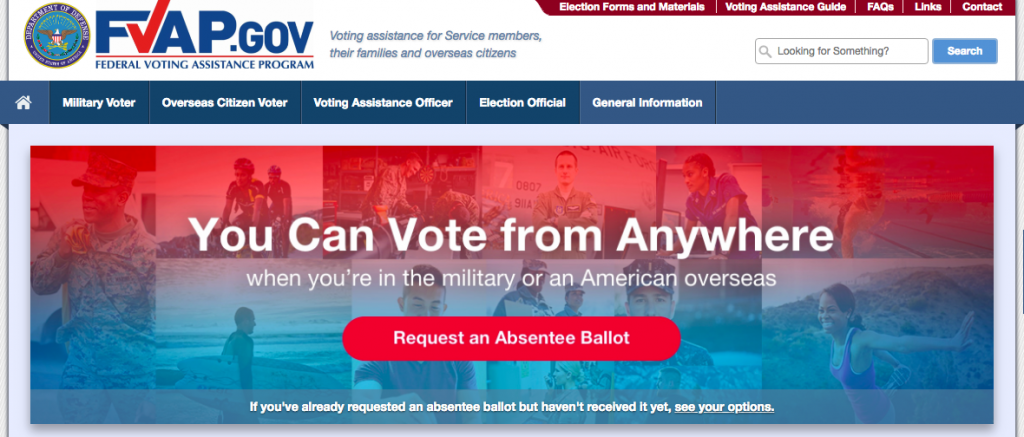 I recommend filling out the form on the website using the FPCA Online Assistant. You will start by entering the last state and town where you lived in the United States. The website will then guide you through the form, letting you know which information needs to be completed in order to fulfill your state's requirements. As usual, each state has its own way of doing things. For example, I only needed to provide the last four digits of my Social Security Number for Connecticut, but you may need to provide the whole number for your state. Upon finishing the form, the website will tell you if you need to print it out and mail it, or if you can just download the PDF and email it.
Ballot Turnaround Time
If you have to mail in the paper form, and you're concerned about it reaching the proper authorities, just email your town clerk to see if they received it. The transit time between France and the USA is generally between one to two weeks. I've had a few things lost between France and the United States, so after mailing the form mid-January, I emailed my town clerk at the end of February. She promptly responded, letting me know that my paperwork was received, and I would get an email with the ballot on March 13th. Ballots for federal elections are required to be sent no less than 45 days before an election and most states send out ballots about 30 days before primary elections.
Snail Mail Your Ballot
On the registration form, you can indicate whether you'd like to receive your ballot in the post or by email. I took this to mean that ballots can be completed and submitted online! I jumped to conclusions. When I got my email on March 13th, there were several attachments: a letter with instructions and deadlines, a certificate to be signed declaring I am an overseas voter, a ballot, and a list of candidates. The certificate and the ballot need to be printed and snail mailed. WHAT!? How is it the year 2020, and I'm mailing a paper ballot?? I hope that one day, a secure online voting portal will be established. I can dream…
Federal Write-In Absentee Ballot
If you do not receive your state absentee ballot in enough time to meet your state's deadlines, you can use the Federal Write-In Absentee Ballot (FWAB), an emergency backup ballot. It can be used to vote in federal elections. State laws vary as to whether you can use this ballot in local elections. Your options to complete this are via the FWAB online assistant, filling out this PDF (check state requirements for how to fill it out), or by picking up a hard copy at the nearest U.S. Embassy or Consulate.
There are no excuses. Make sure your voice is heard. VOTE!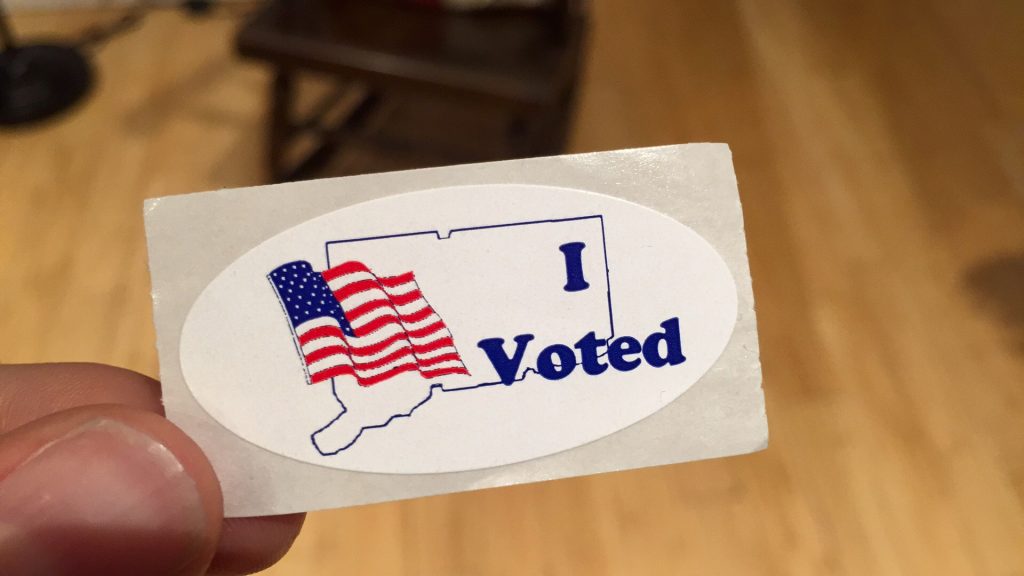 Voting Abroad as an American