This post may contain affiliate links, meaning that if you click and make a purchase, I may earn a commission at no additional cost to you. Read the full disclosure here.
This is the story of how a French teacher from the United States of America and a New Caledonian, who was working and living primarily in Tunisia at the time, met and fell in love in Paris over the course of two weeks. It wasn't love at first sight or a fairy tale romance. But it's our story.
Une Américaine à Paris
It was the summer of 2016. I was a graduate level student working on my master's degree in French with the Middlebury College Language Schools during my summer "break" from teaching. I was excited to spend my third summer of the program in Paris, especially since I had arranged to live with a couple of my close friends from the school. We (I'm loosely including myself here, but should be giving all credit to my roomies) had secured an amazing apartment in the 9th arrondissement through AirBnb.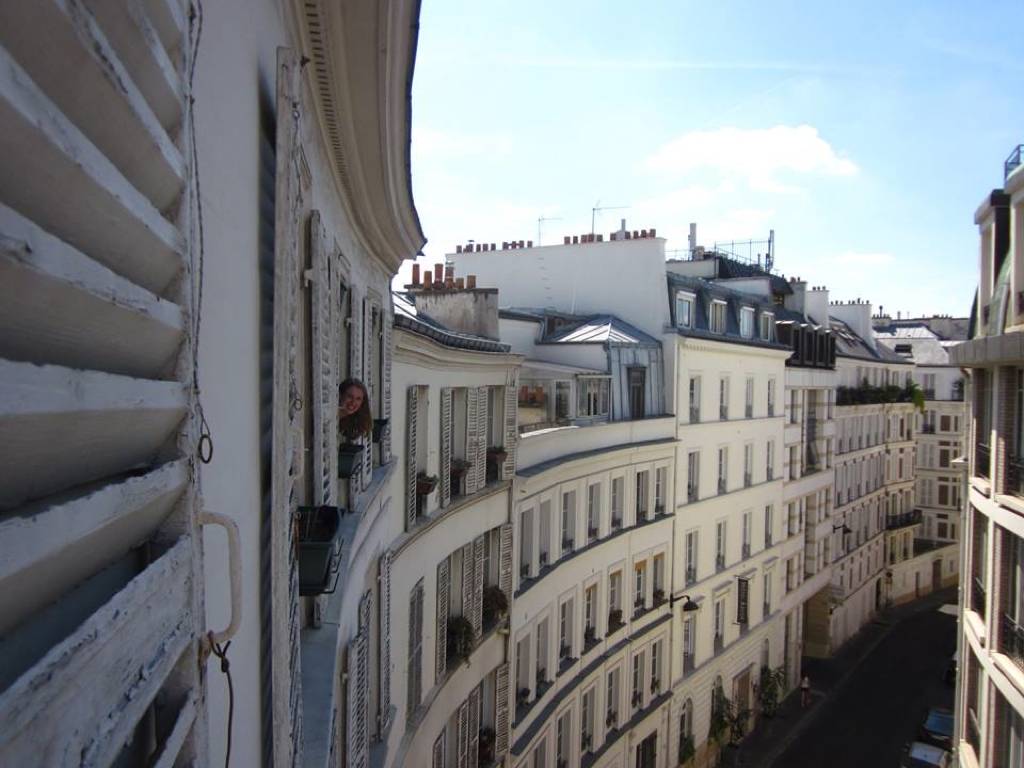 The three of us were serious students, committed to the Language Pledge® and intent on improving our fluency. I will admit though, that one of these roommates was a bit of a bad influence. There's always one in every circle of friends, right? We'll call her Johanna.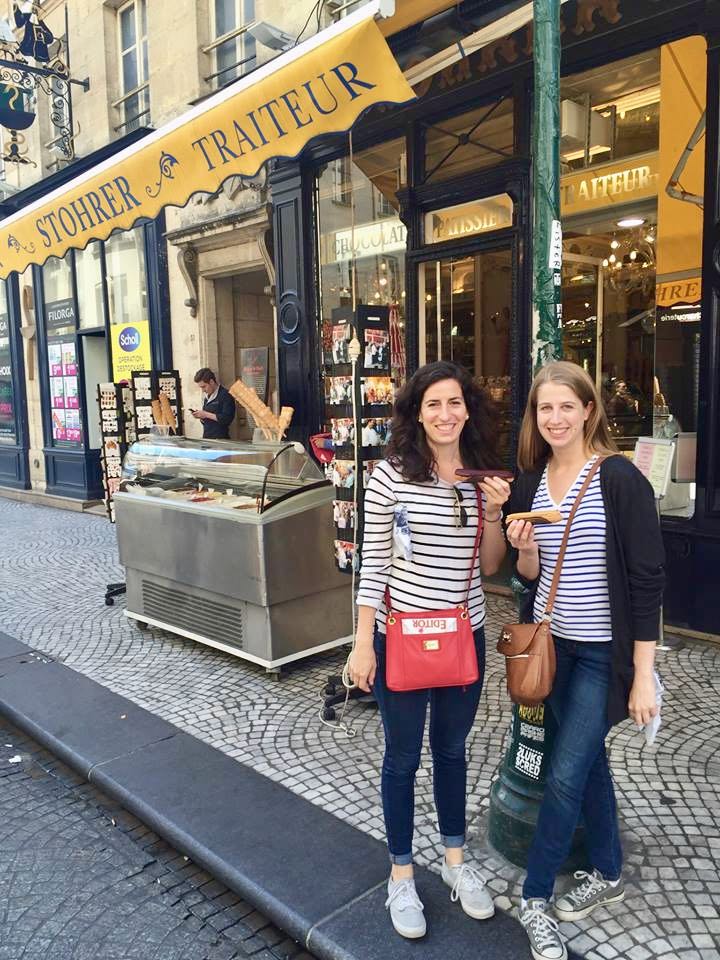 Jo suggested that she and I, being the single ladies in the group, try out Tinder. I'm not going to explain to you what Tinder is typically used for, but if you already know—it's not what you're thinking, ok? I was initially reluctant when she first suggested this dating app, but she pointed out that it would be a great way to practice our French and discover some cool spots in the city with guys who live in Paris. We'd meet in public areas, always let each other know where we were going, and in general, be smart about it.
It seemed like a solid plan, so being the exemplary student that I am, I got started on my immersion project right away. Apparently, there's a lot of interest in "Une Américaine à Paris," and it wasn't long before I made plans to meet Tinder Guy #3.
A Nomad New Caledonian
Tinder Guy #1 was a total bore, and Tinder Guy #2 wanted something a little "more," which I quickly shut down, because I was here to learn French, remember? Original Tinder Guy #3 cancelled on me, so Jonathan slid into the number 3 spot. This is the point in the story where I'd like to mention that I was the first girl he met on Tinder.
He was an IT guy (which maybe explains the lack of matches 😅), living and working in Tunisia with a startup company. Consequently, he was in Paris for only a few weeks. The family apartment where he was staying (read: squatting) in the 8th arrondissement, was a convenient 15-minute walk from my place. He said he was born in New Caledonia, and yes, of course, I had heard of New Caledonia. (I most definitely had to Google it and won't judge you for doing the same. He lovingly refers to his home island as a little pebble in the ocean.)
Our First Date—July 10, 2016
Jonathan suggested we meet at Marché des Enfants Rouges, the oldest food market in Paris, and a spot I hadn't visited yet. My initial thought, "Cool! This Tinder thing is going exactly according to plan."
Naturally, I was running late to our first date, and in my hurry, I headed in the wrong direction after exiting the metro. Upon realizing my error, I turned around and promptly began run-walking. My future husband laid eyes on me for the first time looking my very best. Some might call it my signature style—bright red from embarrassment and sweaty from hurrying on a hot day to avoid being super late (which was not avoided, btw). He was wearing what I would come to know as his standard outfit—jeans and a tee-shirt—and might I mention that he was not at all sweaty or frazzled (also typical)?
Well, no worries. It's not like I was planning on falling in love or anything. I was here to practice my French!
The Stuff of Fairy Tales
As I had never been to this market, we walked around for a bit, and I let him take the lead in choosing a spot. There are fresh produce stands as well as restaurant stands. He chose a Japanese restaurant, and of course, I nodded yes to the chopsticks. We sat off in a corner, and I proceeded to fling rice about, getting only a small percentage of the food in my mouth at each attempt. I recently disclosed to Jonathan that I only finished half of my meal that day because of my difficulty with the chopsticks and not due to lack of hunger, which was the excuse I gave at the time.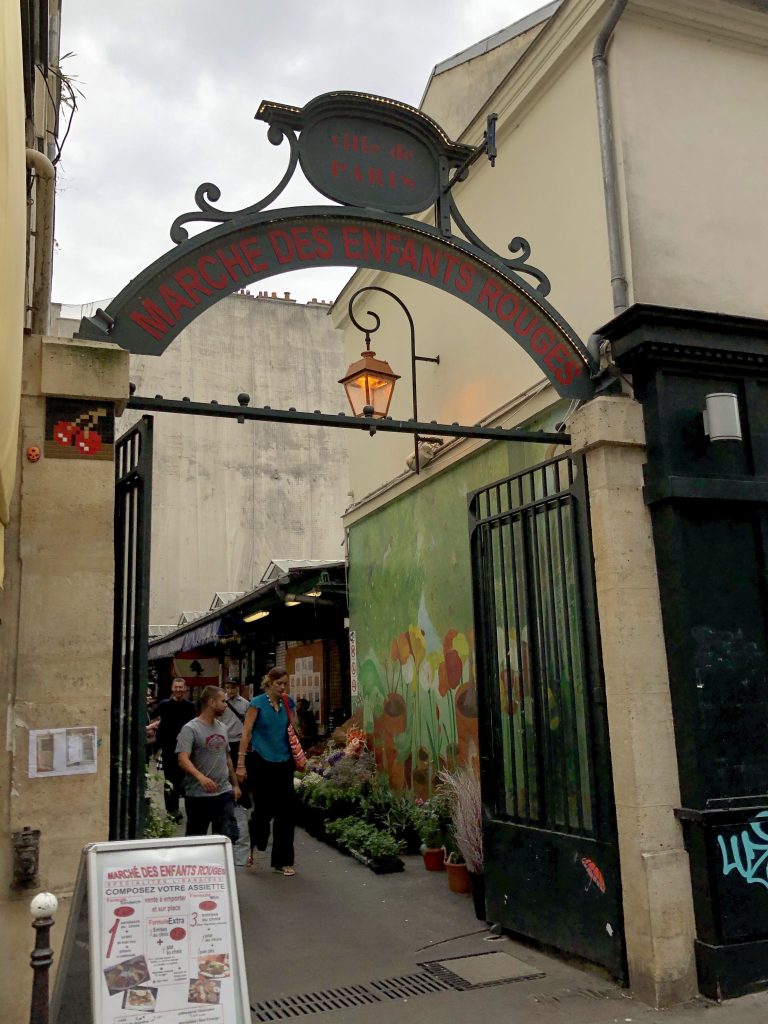 I'm not sure what we talked about, but apparently the conversation was worthy of continuing, so we decided to walk towards the Seine river afterwards and stopped for ice cream on the way. Yes, I strolled along the Seine eating ice cream with a Frenchman. I suppose that is the romantic part of the story?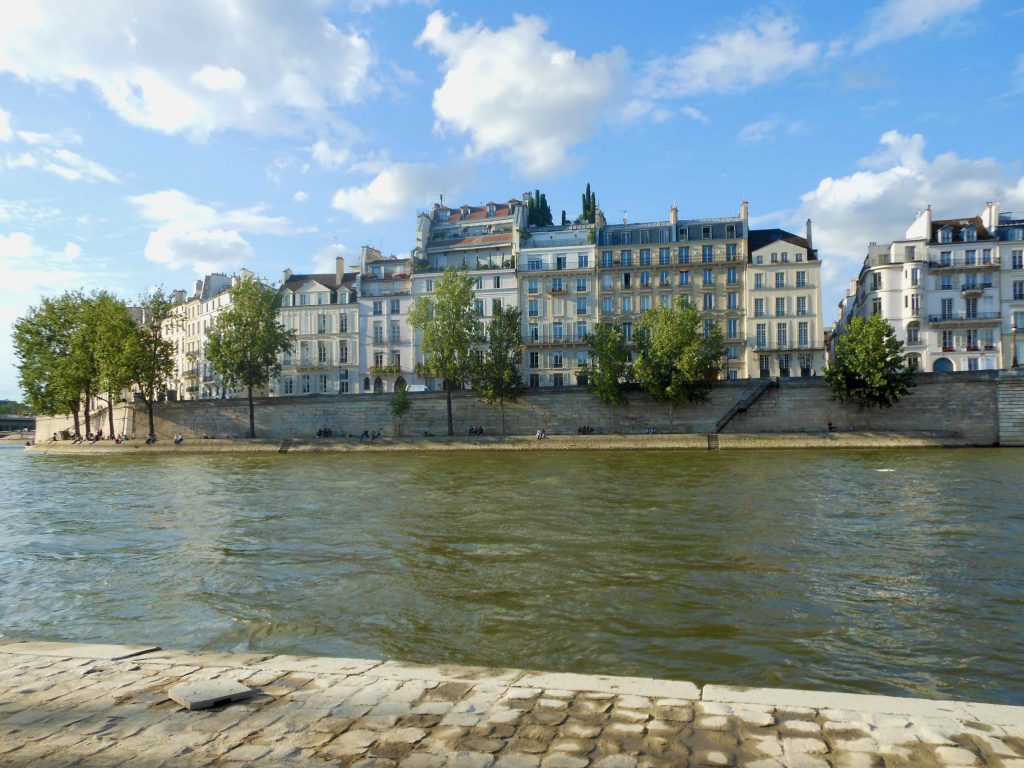 At any rate, the conversation came easily (read: the French practice was going well), so after walking for a bit, we headed back into the right bank and found a café. It would be the first of many cafés allongés together.
Immersion Project Going Well
At the conclusion of our date, ever the pragmatic person, I determined that it would be advantageous to continue practicing French with someone I had already met once. When you're meeting someone for the first time, it's always the same series of questions, and I had already mastered that vocabulary! Plus, he didn't seem too sketchy, which was, admittedly, my main draw at that point in time.
It wasn't long before we made plans for later in the week. Then, date number two led to date number three which led to seeing each other nearly every day until he left for Tunisia. At some point he became more than a conversation partner and saying good-bye was incredibly difficult.
Our Happy Ending
As you already know, this story has a happy ending. For the three years following our first encounter, despite our definitive good-bye in the streets, we talked every single day. The next time we saw each other was in February 2017 when I headed to Paris for my week-long break. This set off a chain of several trips back and forth, even spending some holidays together. Long-distance is not easy, especially when there is a whole ocean in the way, but we did it for over three years before I decided to move to France for love.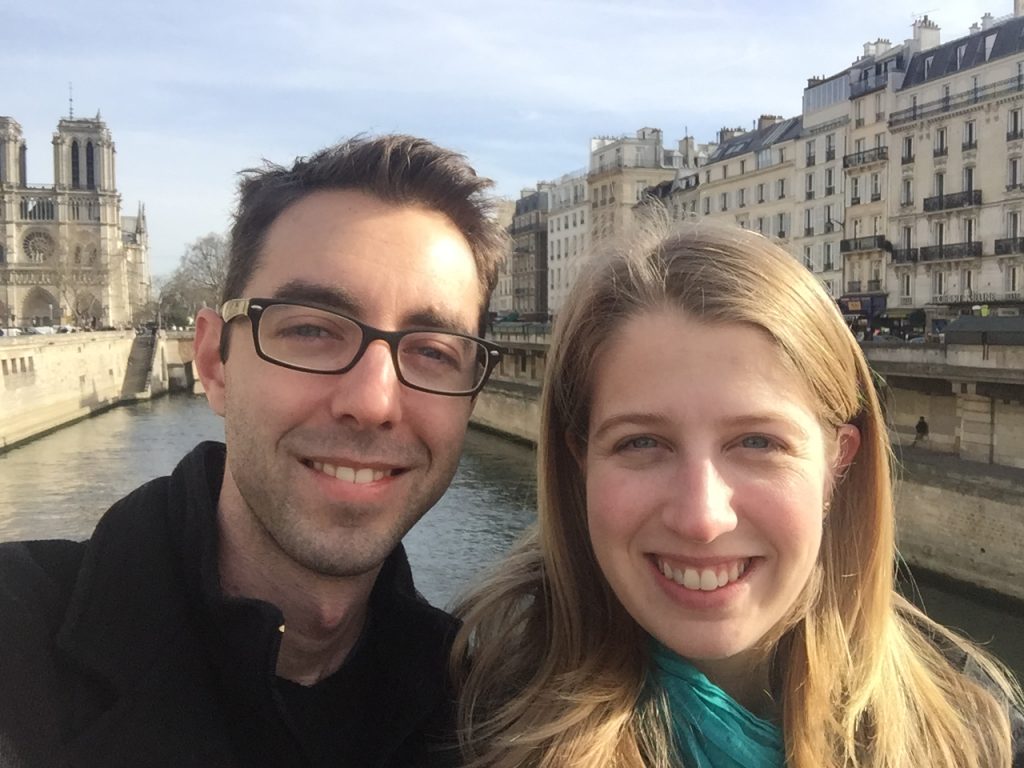 Our meeting was unlikely, and I was certainly not expecting what it would turn into.