This post may contain affiliate links, meaning that if you click and make a purchase, I may earn a commission at no additional cost to you. Read the full disclosure here.
It doesn't sound very romantic, and we weren't too sure about it at first, but we know it's the only way.
When you're in a long-distance relationship, it is really hard not knowing when you'll see each other again. Jonathan and I have been back and forth from France to Connecticut for three years now and I can't tell you how excited I am for our next 6+ hour flight because, after spending the summer together in the States, we're finally getting on the same plane. Together. He bought two round trip tickets, arriving from Paris by himself, just so that we could leave together at the end of the summer. If that's not romantic, I don't know what is. (The story of how we met isn't nearly as romantic!)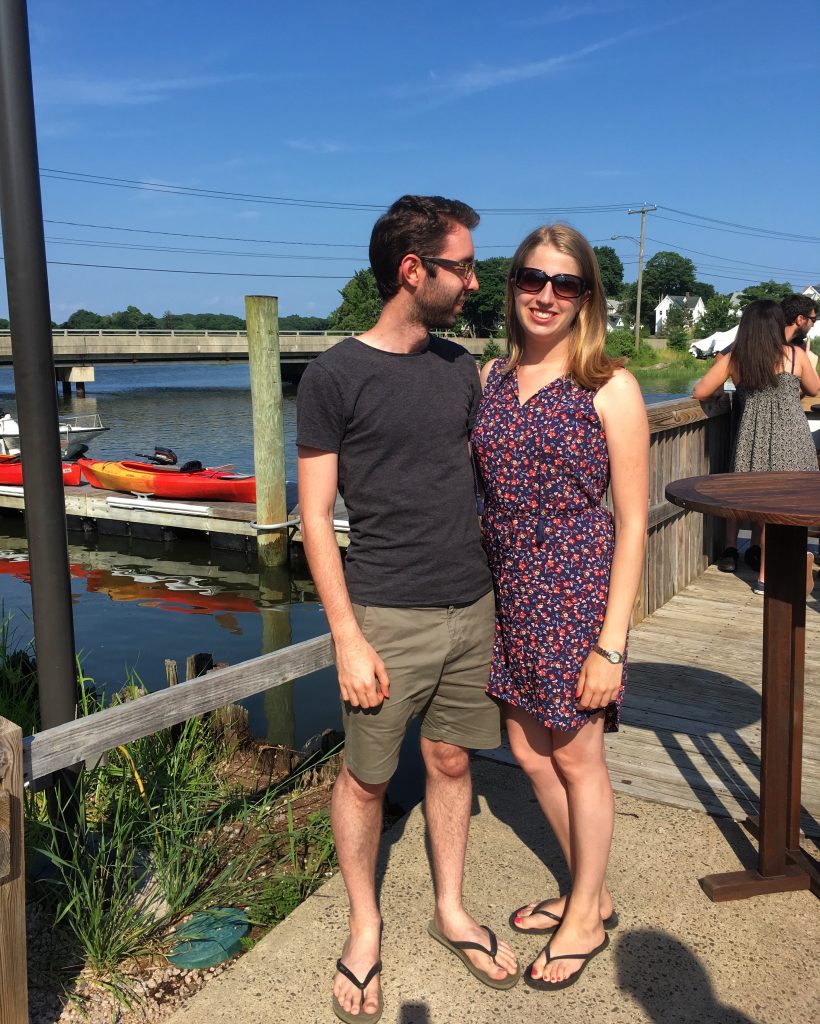 Choosing to move to France was not an easy decision to make. Ultimately, when considering my work situation as a French teacher and my previous experience living abroad in France, we felt that I was the more transportable of the two of us. With that big decision out of the way, the next big hurdle arose. How would I go about establishing a life in France? (And what what would I do with all my stuff?)
The way we saw it, we had two options. Here are the simplified versions:
I could find a job and have the job then sponsor my work visa. My job options would likely be limited.
We could get married in France on a long-stay visa so that I could attain a residence permit and then find work afterwards. My stability would come from being the spouse of a French citizen as opposed to securing a job. Plus, we already knew that we wanted to get married in the future, so why wait if it could make the transition more manageable?
We chose the most direct route to being together. Yes, we're getting married for the papers, but we're also getting married to ensure our future together, so that we don't have to count down to when the next tourist visa expires and so that when we travel together, we can go home together. You know what? Maybe marrying for papers is romantic, after all.
Related: Questions to Ask Yourself Before Moving Abroad for Love