This post may contain affiliate links, meaning that if you click and make a purchase, I may earn a commission at no additional cost to you. Read the full disclosure here.
If you're moving to France, be sure to download these useful apps to your smartphone. Technology has made a lot of things easier for us, and these tools are sure to make your life in France more manageable. As an American expat living in France, I use all of them regularly.
Here's a list of the best phone applications to facilitate your day-to-day life in France and to stay connected while abroad. While you're at it, be sure to enter the emergency numbers for France into your phone as well.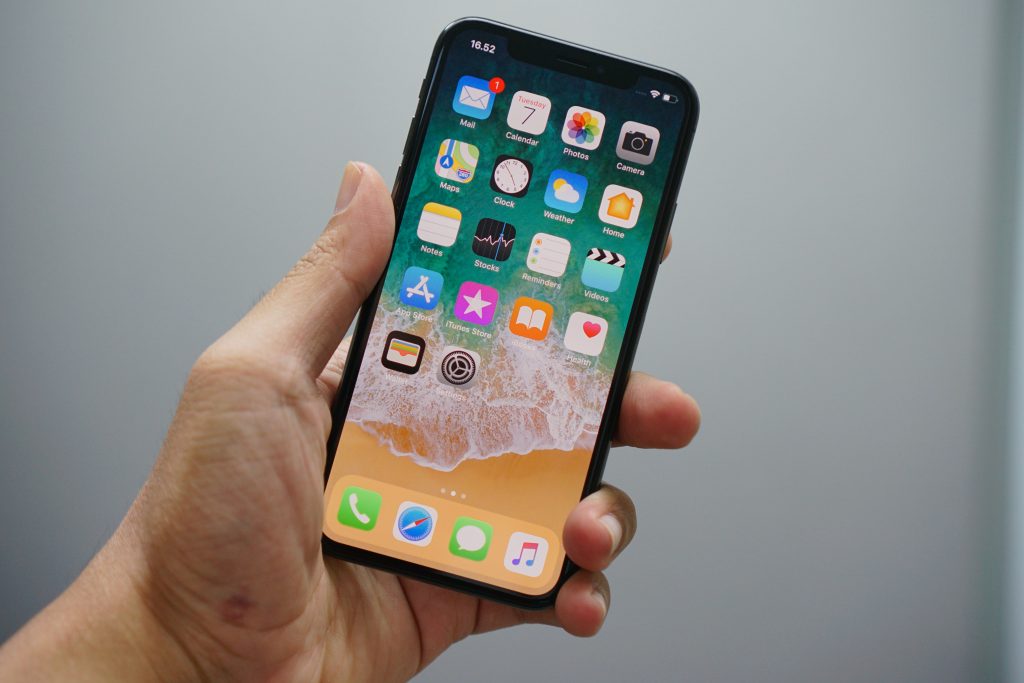 1. France 24
Stay up to date on the latest news around the world with France24. As its name indicates, it offers 24-hour coverage. Available in English, you can access news articles, reports, and live feeds. Although this television station is located in Paris, it covers international events. You can check out the top latest stories or focus on news based on your areas of interest.
2. NordVPN
A Viritual Private Network (VPN) masks your location, allowing you to gain access to websites and services that might otherwise be blocked in France. I originally started using NordVPN on my laptop in order to access certain websites as well as my favorite US-based streaming services. This is probably the main reason why people living abroad purchase a VPN!
However, VPNs are also practical for securing your internet connection when accessing a public Wi-Fi hotspot. A VPN protects your information and sensitive data from being leaked. NordVPN is easy to use, so it's not a hassle to turn it on, even if I only need to quickly check my bank account balance. In one tap, you can activate your secure bubble!
3. WhatsApp Messenger
Stay connected with family and friends anywhere in the world with WhatsApp. This free messaging service allows for texts, voice calls, video calls, and more. Since messages are sent via your cellular data or Wi-Fi connection, WhatsApp is particularly practical for international messaging. You won't get slammed with any international calling charges if you message or call someone in another country. I tend to use this app even with friends in France because it has group messaging capabilities. Facebook Messenger is another one of my go-to applications to stay connected.
➡️ Pro Tip: Don't forget that if you have an iPhone and are messaging with another iPhone user, you can send iMessages for free no matter where you are.
4. Meetup
A major challenge of living abroad is finding opportunities to make friends. Meetup is a great way to meet new people. Through this app, you can search for groups and events based on your interests and your location. There is a variety of activities you can partake in with other like-minded individuals: hiking, reading, running, crafts, language exchanges, and more! If you don't see something that interests you in your area, you can also start your own group, although as the host of the group, you'll need to pay a subscription fee.
5. Doctolib
Doctolib is the best way to book medical appointments in France. Most doctors use this online booking system, especially in Paris. It is possible to set up in-person appointments and video consultations for yourself and for your close family members. With this directory, you can quickly compare nearby doctors and medical practices. Choose medical professionals based on their specialties, health insurance reimbursements levels, accepted payment methods, languages spoken, and availability.
6. French Bank
French banks still have a long way to go before they're fully out of the dinosaur age but many of them have been improving their phone applications. The tools and functions on French banking apps are limited compared to what I'm used to being able to do on my American banking apps. In France, many functions can only be conducted through the actual bank itself by contacting your advisor. However, I've still found it helpful to have the app for my bank on my phone for easy access.
Read more: How to Open a French Bank Account
If you're interested in a fully online bank with a range of functionalities and a user-friendly interface, check out N26. It's a German-based bank. After using it for a couple of years, I particularly appreciate the fact that there are no foreign transactions fees with this account. It's been an ideal travel card for making purchases as well as withdrawing money from international ATMs.
7. Wise
If you need to transfer or receive money internationally and want a great exchange rate, Wise is the way to do it! This service is ideal for immigrants and also freelancers with international clients. The account is easy to set up, the transfers are quick, and the service fees are low. I especially appreciate that they are fully transparent with their pricing. You don't have to guess how much you'll be paying in fees or how much money will actually end up in the account on the other end of the transfer. They don't hide anything and there aren't any extra fees that crop up.
8. SNCF
SNCF is France's national railway company. France has a fairly dense railroad network. As a result, traveling around the country by train is typically a very reasonable and cost-effective option. A new app—SNCF Connect—was recently launched. It is meant to replace all previous apps and allow all services of the SNCF to be conducted under one umbrella app. However, this application was not well developed and seems to be missing some features. Hopefully, they'll continue to improve it!
For now, I prefer one of the old apps—Assistant SNCF. I use it to store my loyalty card. I also check it for information on train disruptions as well as updates on which platform the train will be found on. Although this app is much easier to navigate, it is not without flaws. It automatically generates any tickets that you have purchased. Unfortunately, it's been my experience that the QR codes on the tickets in the app don't generally work for the train worker's scanners, so I'm not entirely sure what the point of that is!
9. LastPass
Save and store your login credentials, account numbers, numbers referencing French administrative tasks, and more, all in one place. LastPass logically categorizes and organizes all of your information. You only need to remember one master password and the secure vault will do the rest so that you never have to reset a password again. Besides autofilling login information, it can also generate strong passwords.
I started using LastPass on my computer first as a Chrome extension. Then I upgraded to the plan that allows me to access this password vault across multiple devices so that I can use it on both my cellphone and my computer. With fingerprint ID activated, I can quickly allow LastPass to autofill passwords on my phone. I regret not getting a password manager sooner in my life. It has saved me so much frustration from forgetting passwords and other key information!
10. AdobeScan
Anyone tackling French paperwork knows that it's important to keep good records of all your documents. If you don't have a printer/scanner at home, AdobeScan is a practical solution. The free version of this app is basic, but it gets the job done and is easy to use. You cannot download a PDF directly from the app unless you pay for an upgrade, but you can email the PDF scan and then download it to your computer.
➡️ Pro Tip: If you have an iPhone, you already have a scanner built into the pre-loaded Notes app. Create a new note, tap the camera icon, and select "Scan Documents."
11. WordReference Dictionary
This is the best French language dictionary and my go-to resource. When you look up a word, you can see multiple options depending on which meaning you need. For example, in French, the "bark" on a tree is a different word than the "bark" that comes out of a dog's mouth! From what I can tell, the WordReference app has all of the same features as the WordReference website.
If you need to translate a document or several sentences at once, DeepL Translate is fairly accurate. However, unlike a dictionary, the DeepL Translate app works best when words are in context. The website version of this translator has more options and features than the phone app.
Of course, if you're planning on living in France, you should also work on your French proficiency. Being comfortable in the language makes things a lot easier!
---
What are your favorite phone apps that make your life in France easier?
10+ Essential Phone Apps for Life in France