This post may contain affiliate links, meaning that if you click and make a purchase, I may earn a commission at no additional cost to you. Read the full disclosure here.
Have you ever wondered what the equivalent of 911 is in France or what you should do in an emergency situation? Unlike in the United States of America where there is one single emergency telephone number, there are multiple emergency numbers in France. Get familiar with the most important French emergency numbers before your next trip. Enter these must-know numbers into your phone or commit them to memory so that you won't have to look them up in a stressful situation.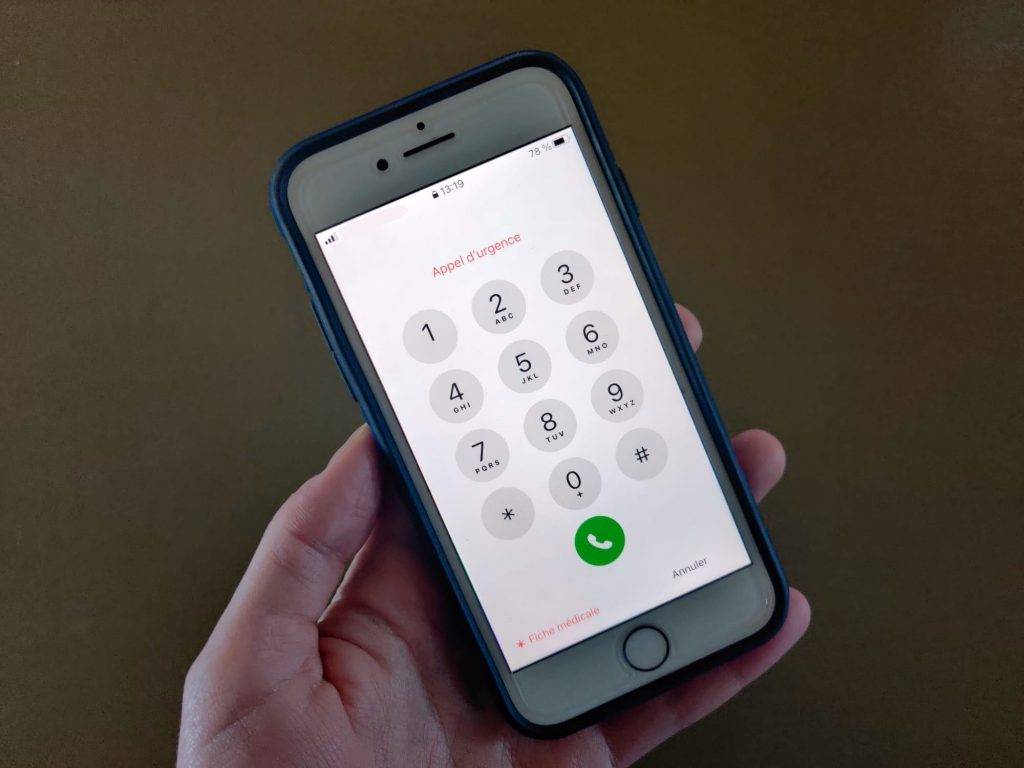 Does 911 work in France?
911 is best-known as the national emergency number for the USA, although it is used in some other countries!
As far as France goes, I've read conflicting reports on whether 911 works here. From what I understand, it seems that dialing 911 from France might direct you to the general emergency number—112. This may only work on cell phones that have been programmed to do so by the cell phone company, and it won't work from a landline. I haven't tried it myself nor will I be running an experiment!
Personally, I'd stay clear of calling 911 while in France as it seems it'll probably waste a few precious seconds in any case. Choose a French emergency contact number to remember instead!
Local French Emergency Numbers
There is a specific number for every kind of emergency situation imaginable, but we'll just cover how to access the three main emergency services: the medical service, the police, and the fire brigade. These numbers can be accessed from landlines and mobile phones and are, of course, free of charge. You'll be connected to the closest service depending on your location.
15—French Medical Services (SAMU)
Call 15 for help in any medical or health-related emergency in France. This number will bring you to SAMU (Service d'aide médicale urgente), the French urgent medical services. Based on your situation, they will determine the best course of action. They might send an ambulance or recommend that you visit your own doctor.
This number should only be called for serious emergencies in which someone needs immediate medical assistance for life-threatening circumstances. Here are some examples of when you should call 15:
Loss of consciousness
Coma
Hemorrhage
Chest pain
Breathing difficulties
Burn victim
Drug overdose
Food poisoning
For minor medical situations that require quick care, call SOS médecin. These are doctors that come to your home and offer general medical care day and night, 24/7. To find the phone number for your local SOS médecin services, do a Google serach for "SOS médecin + your city." The SOS Médecins of Paris are reachable by telephone, through a dedicated website, and also in person.
The cost for the SOS médecin service is typically between 35 and 85 euros depending on the time of day. Understandably, this service costs more in the middle of the night than during the day.
17—French Police (Gendarmerie)
If you need to report a crime and/or a dangerous situation to people or to property, call the French police at 17.
Here are some urgent situations that warrant calling 17 for immediate interventions:
Physical violence or assault
Mugging or purse snatching
Burglary
If not urgent, like to make a noise complaint in the evening, you should call your nearest police station (commissariat de police).
18—French Fire Brigade (Sapeurs-pompiers)
To reach the French fire brigade, call 18. Fire fighters are usually the first responders to road injuries and accidents. They can often get to the scene the quickest, especially in rural areas, and are able to provide basic life support and first aid.
Here are some examples of when to call 18 for the French fire department:
Fire
Gas leak
Risk of building collapse
Electrocution
Traffic accident
Sometimes, it can be hard to determine whether you should call the French medical services or the fire department. Don't worry—these emergency services often work together and will coordinate next steps when necessary.
114—Emergency Number for Deaf & Hard of Hearing in France
If you are deaf or hard of hearing, 114 is the emergency number that will work best. This number can be accessed by text message. Like all the other emergency numbers, it is free to call and is available 24/7 in France.
112—General Emergencies, Throughout the EU
112 is a general, EU-wide number that can be dialed for any type of emergency. You'll be connected to the nearest call center and then the operator will direct you to the appropriate services after explaining your situation. When in doubt, this phone number is a safe bet even while in France. Help is often available in English.
It is an international number, available throughout the European Union. As such, you can use it during your travels in Europe in case you don't know the specific local emergency numbers for the country you are currently in. There are 27 EU member states and each country recognizes this standard number (in addition to their respective local numbers).
When in France, calling the local French number that is most relevant to your needs may get you connected to the relevant services faster.
---
Did this guide help you? Say thanks with a cup of coffee!

---
Have you ever needed to call emergency services in France or in Europe? If you're comfortable with it, share your experience below in the comments to help someone else.
Note: Your calls to French emergency services will be transmitted even without a local SIM card, but if you are traveling to France or around Europe, I recommend this prepaid SIM card for worry-free connectivity. Make sure your phone is "unlocked" so that you can use it. (Read my full review here.)
When traveling abroad, it's a good idea to keep your eye on the news and latest events. Demonstrations, protests, and health advisories can all have an effect on your safety. If you're visiting Paris, there are a few phone apps and websites that I recommending bookmarking to stay informed.
Emergency Numbers in France