This post may contain affiliate links, meaning that if you click and make a purchase, I may earn a commission at no additional cost to you. Read the full disclosure here.
These essential phone apps will help you navigate Paris during your upcoming trip so that you can get the most out of your time here in the city. Ensure that you stay connected throughout your travel and download these mobile apps before you arrive in France!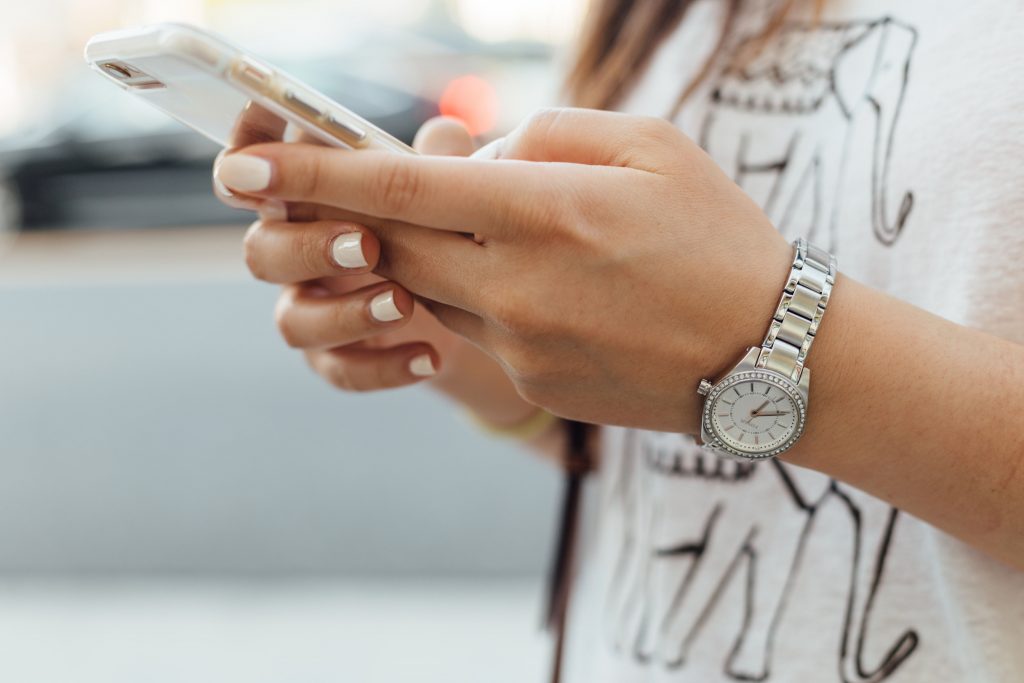 1. Citymapper
Technology has certainly changed a lot since when I first came to Paris and used a paper map to get around! Now there's an app to let me know how many croissants I have burned on my walk!
On a serious note, Citymapper is hands down the best navigation map out there. You'll be able to compare all the different modes of transportation—bike, bus, metro, taxi, scooter, etc. In the provided itineraries, Citymapper takes into account current traffic and potential problems on metro lines. Particularly useful for the Paris metro, Citymapper suggests the best metro car to get into and which metro exit to take, making your transfers and trips even smoother.
Another feature worth mentioning is the option to choose the fastest walking route versus a route consisting of only main roads which will generally be better lit and more populated. This is a good option if you are walking alone at night or if you have any concerns about safety.
➡️ Tip! Google Maps can be used offline. You just need to download the area and save it to your phone for future reference.
2. Bonjour RATP
Bonjour RATP is the official public transportation app for Paris and all of the Ile-de-France region. It covers the bus, metro, RER, tram, Transilien trains, and Noctilien night buses. Truthfully, I don't consider it a user-friendly app for navigation, but there are two reason why I've added it to this round-up list.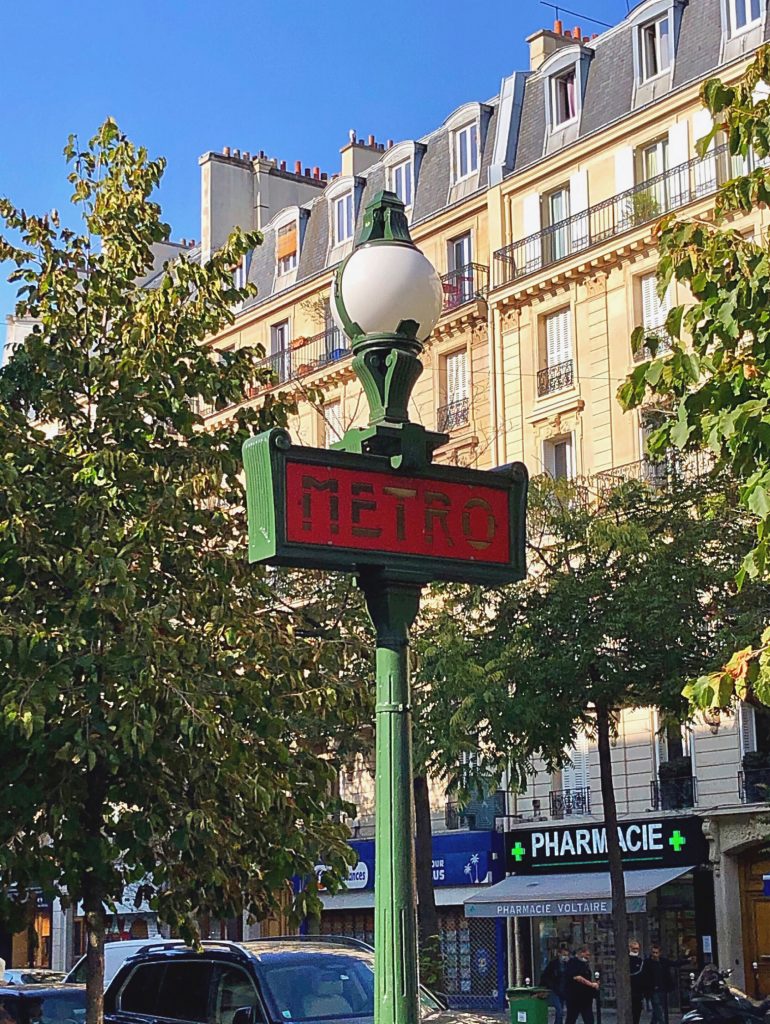 First off, particularly on the metro, it's quite common to encounter stations that are closed or not being serviced due to demonstrations, strikes, accidents, or work being completed on the line. You can quickly check this app to see the current status of lines and decide if you need to take an alternate route.
Related: Navigating Paris During Strikes and Protests
Secondly, paper transportation tickets are being phased out in Paris. The best option for tourists is a Navigo Easy pass. This is a plastic card that can be reloaded with tickets. You can make purchases directly through the Bonjour RATP app.
➡️ Tip! If you're traveling around France by train at all, take a look at these two applications: SNCF Connect and SNCF Assistant.
3. G7 Taxi
G7 is Europe's leading taxi provider and my go-to. Their drivers are professional and courteous, their fleet of cars is sleek and eco-conscious, and they have good customer service. With G7, you can select special accommodations, like an English-speaking driver or a booster seat for children. The app allows you to call a car for immediate pickup or schedule a ride in advance.
One of the more powerful features of the G7 Taxi app is the ability to schedule a taxi in advance to the airport. This is especially helpful if you have a very early (or very late) flight and public transportation isn't running as frequently. (Personally, I think that taking a taxi to and from the Paris airport is worth it at any time of the day!)
➡️ Tip! Uber also works in Paris, and you can use the same account that you've already created in the United States.
4. WhatsApp Messenger
WhatsApp is a free messaging service through which you can exchange texts, make voice calls, and send voice messages. It sends and receives messages over cellular data or a Wi-Fi connection. Therefore, it's especially useful when traveling because it doesn't count as an international call. Popular with tourists and locals alike, I've used WhatsApp to stay in touch with friends and family while traveling in many different countries. Facebook Messenger is another one of my go-to apps.
It's a good idea to have a number of ways to contact people. Keep in mind that Instagram, Facebook, and WhatsApp are all owned by the same company. They have failed in the past, so I would not recommend solely relying on Wi-Fi and smartphone apps.
I recommend purchasing a SIM card with international data, calling, and texting. This will allow you to access all your apps as you usually do without roaming frees from your regular cell phone carrier. Pick a local SIM card that will reliably connect you to a French phone network. (Be sure to check that your phone is "unlocked.") Read my full review on the best prepaid SIM card for France.
➡️ Tip! When texting with a fellow iPhone user, you can send iMessages for free no matter where you are in the world.
5. WordReference Dictionary
As a former French teacher, WordReference is the resource that I would recommend to you if you need to look up words and phrases in French during your stay in Paris. Unlike a translation service that needs adequate context to work properly, WordReference is a dictionary, giving you more control over the word choice as it shows you multiple possible meanings.
A powerful component of this app is that you can listen to the pronunciation of words. This will allow you to learn how to say a few essential greetings and pleasantries in preparation for your encounters with French people. Don't be the tourist that makes the mistake of not learning a bit of French before embarking on your Parisian adventure.
WordReference is the best choice for isolated words and phrases. If you are looking to translate full sentences, I recommend DeepL Translator. Compared to other translation services, I've consistently found DeepL to be the most accurate.
6. FlashInvaders
"Essential" is certainly a subjective word, isn't it? While many people might not consider this smartphone app to be essential, I am certain you'll become addicted to this fun game. It's not just for kids!
Created by the Parisian street artist, Invader, FlashInvaders is a free, interactive app that goes along with his artwork. He has "invaded" cities around the world with mosaic Space Invaders. Since Paris is the first city where he started this project, this is where you'll find the biggest number of his creations. Open the app to snap a photo when you spot one, fill your gallery with as many as you can, and compare your score to players around the world. Happy hunting!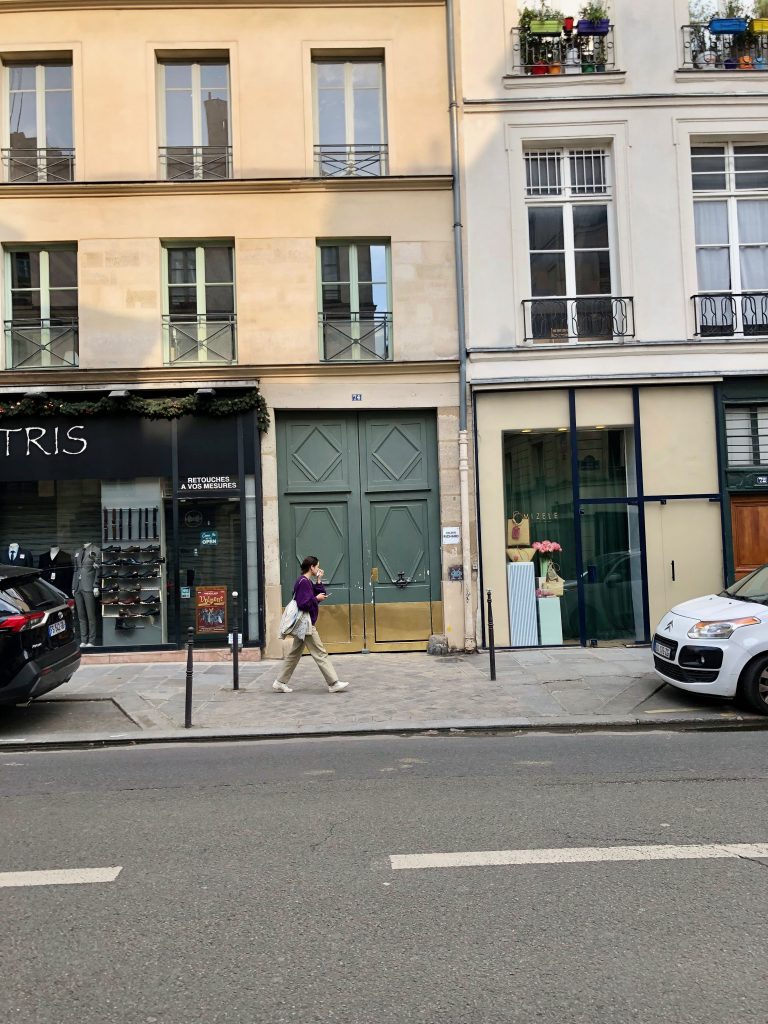 7. NordVPN
Using a Virtual Private Network (VPN) is the only way to keep your personal information and data secure when accessing public Wi-Fi. In our world of constant connectivity, it's easy to quickly jump on a public Wi-Fi hotspot without considering the risks. Always keep in mind that if you are able to access a public Wi-Fi hotspot, including your hotel's Wi-Fi, other people can access it, too.
Limit the sites that you access while on public Wi-Fi or give yourself complete peace of mind by purchasing a VPN. It's become a habit for me to use a VPN during all my travels now, and the one click activation with NordVPN makes it effortless.
Bonus—Websites to Bookmark
US Embassy: Check alerts for demonstrations, protests, and other travel advisories.
CDC: Travel requirements to and from the United States related to Covid.
France Diplomacy: Information for foreigners traveling to France.
France24: International news with many updates of current events in France.
Paris Tourist Office: Official website with information and practical tips for museums, events, and more.
➡️ Tip! Make sure you invest in a powerful portable charger for your phone to keep it going all day.
P.S. Do you have the French emergency numbers noted down in your phone?
7 Essential Phone Apps for Your Trip to Paris