This post may contain affiliate links, meaning that if you click and make a purchase, I may earn a commission at no additional cost to you. Read the full disclosure here.
Last Updated: July 24, 2023
Will you be in Paris this summer? There are always tons of fun events and performances in the city for locals and tourists alike, and I've put together a round-up of the best ones. You'll definitely want to mark down these fun activities so that you stay up to date on what's happening in the French capital this summer 2023.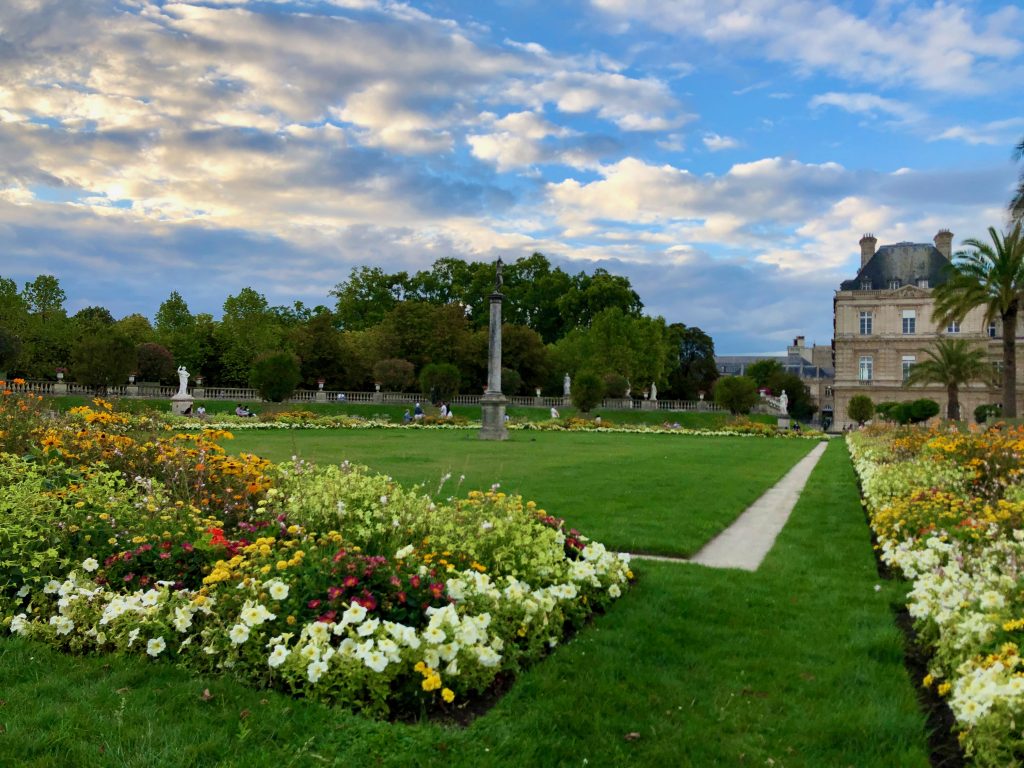 Fête de la Musique
21 June 2023
Held on the summer solstice, World Music Day kicks off the start of summer with a celebration of music. Organized concerts take place in museums, theaters, cultural centers, town halls, and other venues throughout the city. Live music can be heard in bars and restaurants, in parks and squares, on street corners, and along the Seine. It's a big party everywhere and long into the night.
If you're overwhelmed by all the options, I recommend going with no plan at all and just having fun! Great starting points for the night include the Marais, Canal Saint-Martin, and Montmartre. Let your ears do the work and guide you through the night!
Marche des Fiertés
24 June 2023, starting at 2 pm
Happy Pride Month! The famous Paris Pride Parade is a festive, annual event held in June every year. Marchers take to the street to celebrate self-expression, bring visibility to the community, and continue the fight for equal rights. With energetic dancing and loud music, the upbeat atmosphere brings tons of people out in solidarity. The typical procession of colorful floats will not be present this year as the inter-LGBT organization wants to make the event eco-responsible. The 2023 parade route starts at Place de la Nation and ends at Place de la République.
Follow interlgbt on Instagram for more info!
Summer Sales
28 June to 25 July 2023
There are two major sales periods in France; the summer sales and the winter sales, each lasting four weeks. Known simply as Les Soldes, during these periods, you can find major discounts on clothing (and more!). As you can imagine, with as much as 70-80% off prices, it can be a crazy time to visit the crowded stores, but it can often be worth it. This is especially true if you're in the market for high-end fashion! I always find a number of pieces for myself and my husband at our favorite clothing stores.
Fête des Tuileries
25 June to 28 August 2023
A traditional funfair installs itself in the Jardin des Tuileries every year in Paris—La Fête foraine des Tuileries. There are 60 or so attractions, including many classics that you'll recognize like a ferris wheel, a merry-go-round, bumper cars, chair swings, and game booths to win prizes. There's plenty to snack on as well: cotton candy, churros, waffles, and more. Access to the fairground is free, but you do need to pay for the attractions, food, and drinks.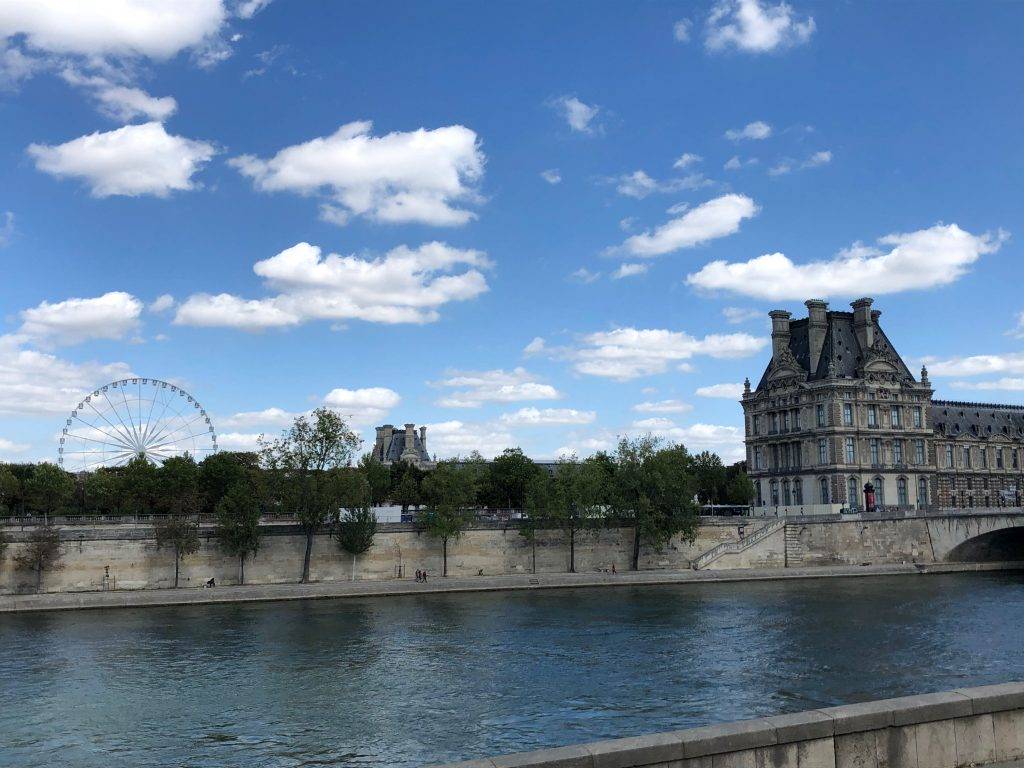 Carnaval Tropical
2 July 2023
The biggest carnival festival in Paris, Carnaval Tropical incorporates music, dancing, colorful costumes, and imaginative floats. It's a high-energy event. Every year, there is a new theme. Last year's theme was Europe and the 3 Oceans. The parade route is along the famous Champs-Élysées.
Fête du Cinéma
2 July to 5 July 2023
Organized by the Fédération Nationale des Cinémas Français, la Fête du Cinéma is your chance to see a movie in theater for only 5€. Film screenings in all participating movie theaters throughout France are at this low price for these four days only. Such a great deal!
Paris Plages
8 July to 27 August 2023
An annual event, Paris Plages tranforms parts of the Seine river banks and areas along the Canal de l'Ourq into a sandy resort. Complete with beach chairs, parasols, and palm trees, you'll find a variety of activities, water sports, and refreshments. Even if you're not into sunbathing, you can also cool off at the misting stations. It's a must during the summer heatwaves!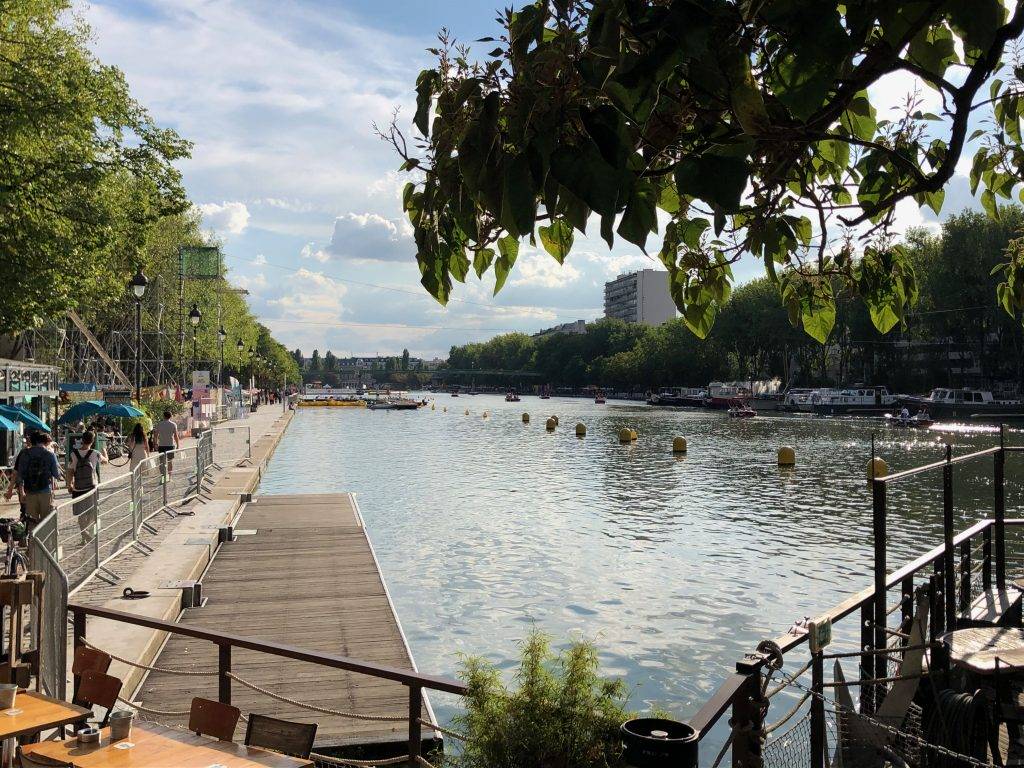 Bastille Day Fireworks
14 July 2023
Bastille Day is a national French holiday. Known as La Fête nationale, Bastille Day is on July 14. Many stores are closed or operate with reduced hours on this day of celebration. It is a fun day filled with picnics, parties, and an overall festive atmosphere.
Much anticipated is the annual fireworks display at the Eiffel Tower in Paris which begins around 11 pm. You have a number of options to view the fireworks. Popular viewing spots include Champs de Mars right in front of the monument itself, on a Seine river boat cruise, up the hill at Sacré-Cœur, and from a rooftop bar.
Many people may begin securing their spot for the fireworks as early as the late afternoon, so it's best to plan ahead! Anticipate road and metro closures in the late afternoon and evening.
Nuit aux Invalides
July to September
Nuit aux Invalides will not be taking place this summer but will return in 2024.
La Nuit aux Invalides is a unique light show that takes place in the Cour d'honneur at the Hôtel des Invalides. Projected on the stone walls surrounding this interior courtyard, you'll be plunged into an immersive experience for a 50-minute show exploring the life of Napoleon. It is in French, but you can rent a headset to listen to the English translation. Afterwards, you can visit the Dôme Church.
Cinéma en Plein Air
19 July to 20 August 2023
For 25 nights, le Parc de la Villette turns into an outdoor movie theater. These movie screenings are completely free and therefore, quite popular! They sometimes limit the number of people who can enter the area, so be sure to get there on the early side to set up a spot for yourself and your picnic. They start streaming the films at the Cinéma en plein air after sunset.
Tour de France
23 July 2023
The Tour de France is a well-known men's bicycle race and a multi-stage event that travels throughout France and sometimes through neighboring European countries. Every year, the final leg of the Tour de France brings the cyclists into Paris, ending with a couple of circuits up and down the Champs-Élysées before the finish line. You can catch the peloton racing through Paris for Stage 21 on July 23, 2023. Find a spot on the Champs-Élysées or somewhere else along the route if you don't want to deal with as many crowds.
Read More: Tips for Watching the Tour de France in Paris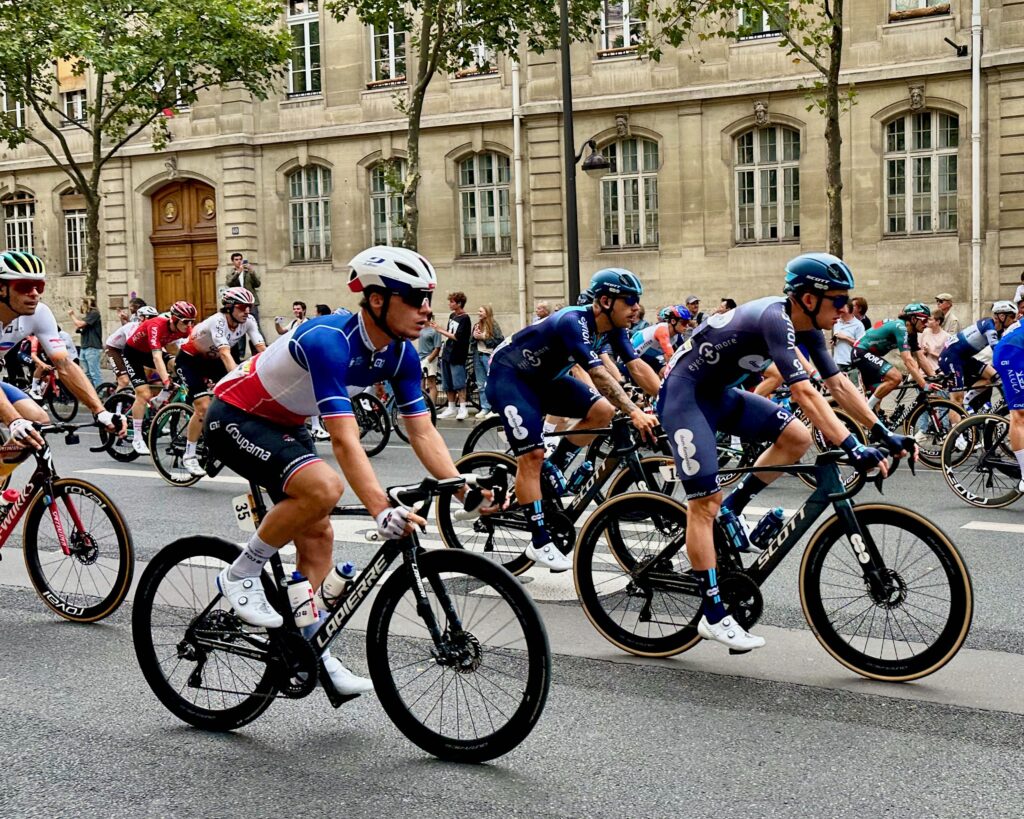 Disneyland Paris 30th Anniversary Celebration
All Summer Through September 30, 2023
Disneyland Paris is celebrating its 30th anniversary with a grand finale this summer and a variety of activities for you to enjoy to make your visit even more memorable. New shows, costumes, and unique 30th anniversary displays are sure to delight whether it's your first time to Disneyland Paris or you've been before. Check out my Disneyland Paris Guide for tips on planning your visit.
Summer 2023 Paris Events to Add to Your Itinerary