This post may contain affiliate links, meaning that if you click and make a purchase, I may earn a commission at no additional cost to you. Read the full disclosure here.
Last Updated: October 2, 2022
Have you ever wondered what things you can do in the United States of America that you can't do in France?
As an American living in France, this list is based on my personal experience along with observations that my French husband has made. It's interesting to notice cultural differences and see how things are done differently elsewhere. Please keep in mind that pointing out cultural differences doesn't mean that we are labeling them as "good" or "bad" or "better." We're just noticing something that is different.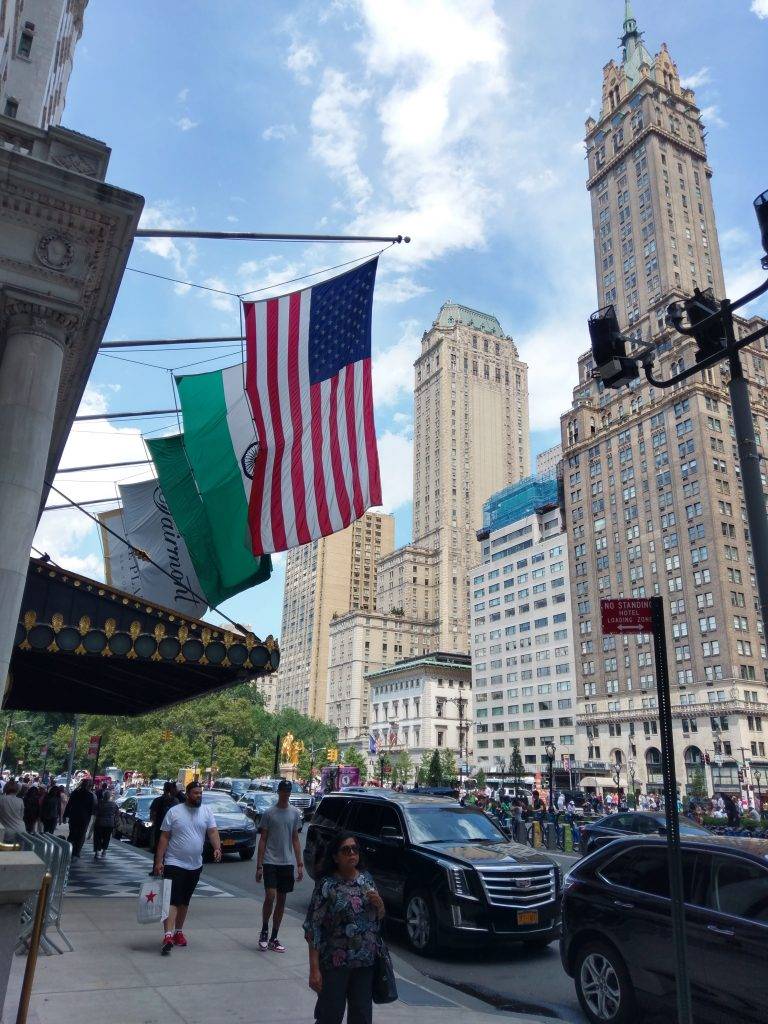 1. Get a Full Driver's License at 16
The minimum age for a full, unrestricted driver's license in the USA varies between 16 and 18 depending on the state. In some states, you can get a learner's permit at the age of 14 while most states require you to be at least 15 years old. By the age of 17 or 18, most Americans having passed their driving test will have obtained a full driver's license with little to no restrictions.
In France, at 16, you can get a permit for certain motorbikes, but you can't pass the test for a driver's license that allows you to drive a car until you are at least 17 years old. However, it seems to be more typical to not get a traditional driving license until the age of 18. Furthermore, the license granted to new drivers is a probationary license, with a period lasting at least 2 years.
2. Drive for Days and Never Leave the Country
The United States of America is a big country. You could drive for days (with breaks, I hope) before finding your way to the border.
On the other hand, you can apparently cross France in 12 hours by car, not that I've ever tried! Who's ready for a road trip?
3. Turn Right on Red
The first time I was in the car with Jonathan, I'll admit I was a little annoyed with his driving. I felt like he was not being a very proactive driver while sitting at a traffic light. As it turns out, he was just following the law. Making a right turn on red is not allowed in France.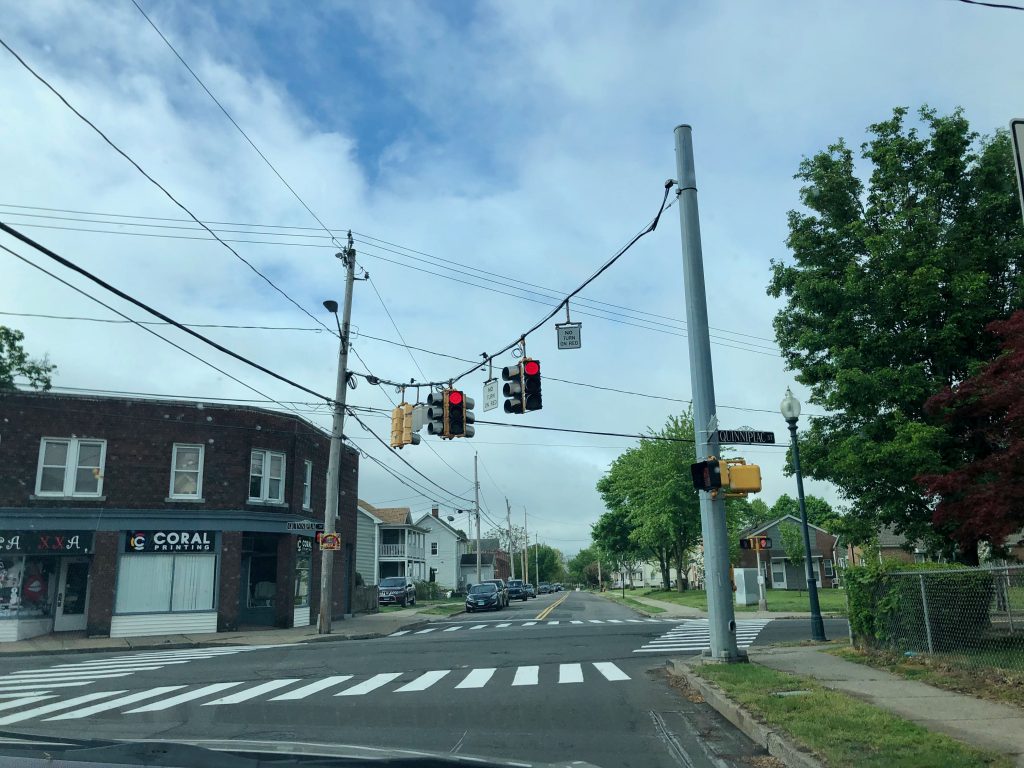 As an American driver who exchanged their driver's license for a French driving permit, this rule was new to me! It was almost as shocking as when I asked Jonathan why the car we rented for a road trip in France didn't have a cupholder… Eating and drinking while driving are considered distractions and could earn you a fine!
4. Easily Open a Free Checking Account
Free checking is the norm in the United States, and it's quick to set up. Just give the bank a little money to open the account, and you're basically all set!
Conversely, opening a French bank account typically requires a lot of paperwork (for French people and expats alike!). There are also many fees, monthly and otherwise, associated with maintaining the vast majority of traditional French checking accounts.
On a related note to banking, Jonathan was fascinated by the drive-through banking windows and drive-up ATMs the first time he came to the United States. He had never seen them before!
Read more: American Things That Surprised My French Husband
5. Run Multiple Errands at One Store
The United States has really capitalized on offering convenience and creating stores where you can get multiple, unrelated products and services. Most stores in the US are multi-functional in some way—you can count on it! This holds true in areas where larger stores are more common as well as in cities where there is much less space for products.
Honestly, it would strike me as odd to go to a pharmacy in America and NOT find snacks and birthday cards. Likewise, it's my expectation that I will find batteries and beauty supplies in just about any grocery store in the States.
While there are large supermarkets (hypermarchés) in France that are set up as department stores, this concept of a "one-stop shop" is simply not as prevalent as it is in the United States. I would not walk into a French grocery store assuming that it will have a pharmaceutical section, never mind a well-developed one with plenty of options. Moreover, to find stores comparable to the scale of Walmart, you typically have to head outside of cities, so they're not an accessible option to everyone!
I also have not found a replacement for Target. You can fight me on that.
6. Leave All Your Errands to Sunday
Along with the convenience of finding everything you need in one store, in the USA, you don't have to pay too much mind to business opening times. Opening hours are long in the United States with both earlier opening times and later closing times than what you typically find in France. Additionally, most places are open on Sundays.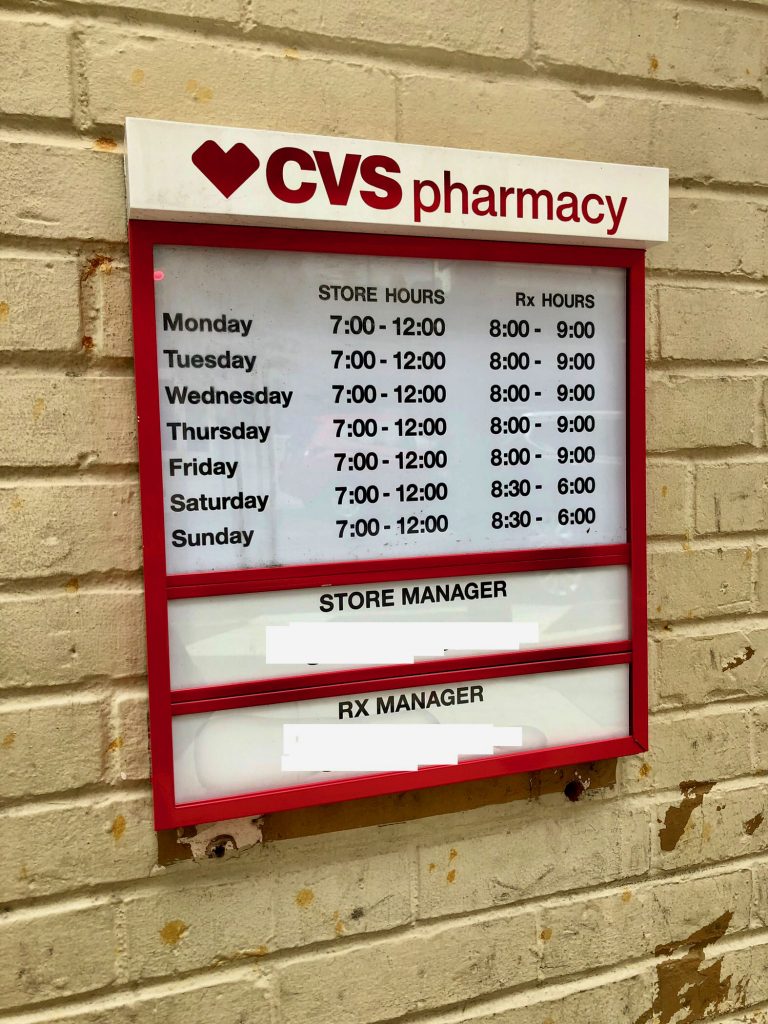 In France, I have made it a habit to check store hours before going out to run errands. Many establishments close for an hour or two at lunchtime, even banks! When I first came to Paris, this was something that surprised me.
7. Get Free Refills on Drinks
In American restaurants, the waiters come around regularly to offer more water and drink refills (soda and coffee). I suppose this attention is part of how they hope to earn tips. I've often refused refills because at a certain point, you no longer know how much you've had to drink. In a fast food joint, you can often help yourself to free refills at a soda fountain.
In France, it's typical for a water pitcher (une carafe d'eau) to be placed on the table if you ask for tap water. You can serve yourself. If you've had a soda and would like more, you'll need to request and pay for another one. A French law was actually passed to ban eateries from offering unlimited refills on sugary drinks.
8. Order Spicy Food & Expect it to Be Spicy
In the United States, it's best to pay attention to the ingredients on the menu and verify if something is spicy if you have any concerns because it might not be marked as such even if it is. There have been countless times when I've ordered food at a restaurant and didn't realize it would be spicy.
The threshold for spice tolerance is quite low in France, so anything remotely 'spicy' will have a disclaimer. In these cases, it'll only tickle your tongue slightly. You will never receive anything truly spicy in France unless you're at an authentic Asian restaurant, for example.
9. Enjoy a Full American Breakfast
Jonathan's answer to the question, "What can you do in the US that you can't do in France?" "BACON." You can find bacon in France, but the American version is tastier. This is probably due to how it is smoked as well as the fact that it's so fatty and full of delicious preservatives.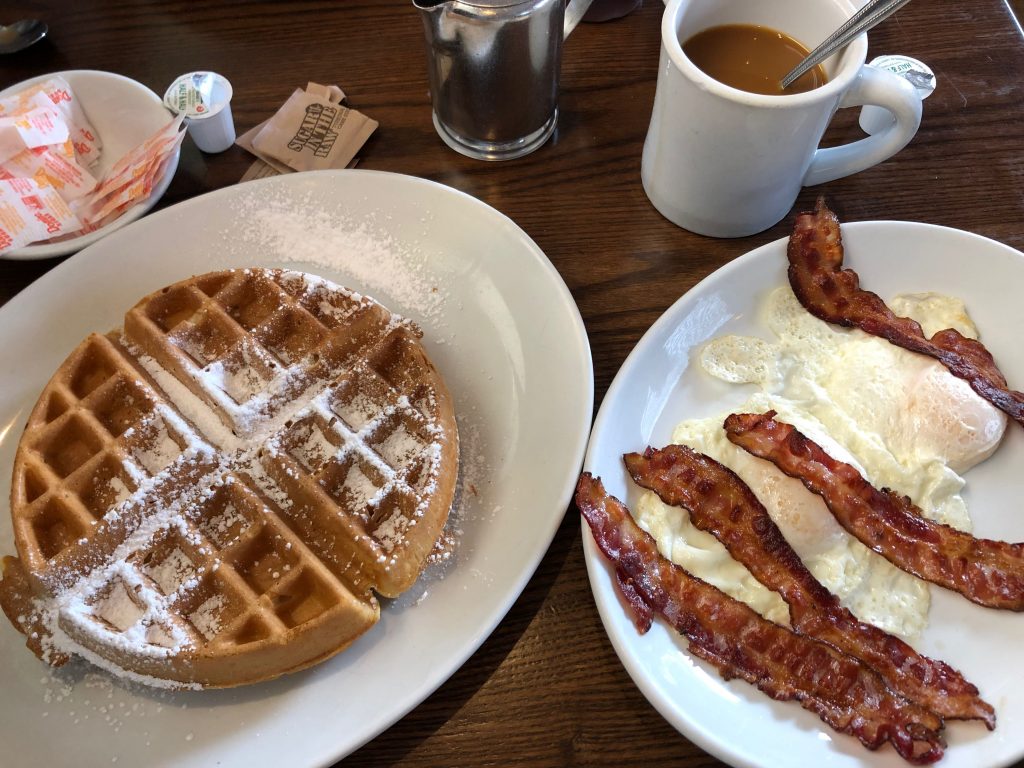 A typical French breakfast consists of coffee and croissants and/or bread with butter and jam. I miss fluffy pancakes, waffles, crispy bacon, eggs over easy, etc. There are eateries that serve up sweet and savory items like this, but they can't be found everywhere in France and they're usually overpriced. Don't even get me started on how much I miss a good old American diner!
10. Wear Athleisure in Public Without Judgment
Overall, there is a more casual atmosphere in the States when it comes to attire. No one would look at you twice in whatever you're wearing, whether you're dressed in athletic clothing or pajama bottoms and fuzzy slippers. Anything goes, really.
Particularly in French cities, clothing is often worn for specific purposes. So, those who are wearing sports clothes are likely participating in sports. If you're not running while wearing running shoes and your cute athleisure set, you do risk standing out.
It should be noted though that times are definitely changing, especially since the pandemic, and we are seeing more lax habits everywhere, even in Paris! White sneakers and jeans are the new uniform, and it's not unheard of to spot locals wearing comfortable sweats. Any side eyes that you get will more likely be from the older generation.
11. Wear Religious Symbols in School
The United States' interpretation of freedom of religion allows people to practice their religion however and whenever they want. While most public schools do have dress codes, generally speaking, students can not be prevented from expressing their religious beliefs. This is a right protected under the First Amendment. As long as religious attire is not causing harm to someone else, it is usually allowed.
Conversely, France maintains a clear, hard and fast separation of church and state in order to create a neutral space in politics, schools, and other government operations. Overt religious symbols are banned in government-operated public schools. This has led to continued discussions around the clothing of Muslim women in particular, including a ban on hijab for girls attending public schools as well as for women wishing to chaperone public school trips.
12. Go Directly to Most Specialist Doctors Without a Referral
In the US, you can seek out most specialist doctors on your own without getting a referral from your primary care physician (PCP). Most health care plans will reimburse qualified care even if you weren't referred first.
On the other hand, in order to be properly reimbursed by the French national healthcare plan, you generally have to see your PCP prior to visiting most specialists. As an example, even though I have a need for custom orthotics from the foot doctor, I have to visit the PCP every year in order to get a referral so that I will receive the highest level of reimbursement. If I skip this step, I will still be reimbursed but at a lower rate.
13. Vote by Absentee Ballot
Ok, so technically, I'm not in the United States when I do this, but I think it still falls into the same theme of the post as it shows a difference in how each country is run.
When American citizens are out of the country, they can still vote, but they can only vote by absentee ballot. Each state has slightly varying rules about how this process works. American military personnel and their families abroad follow the same procedure.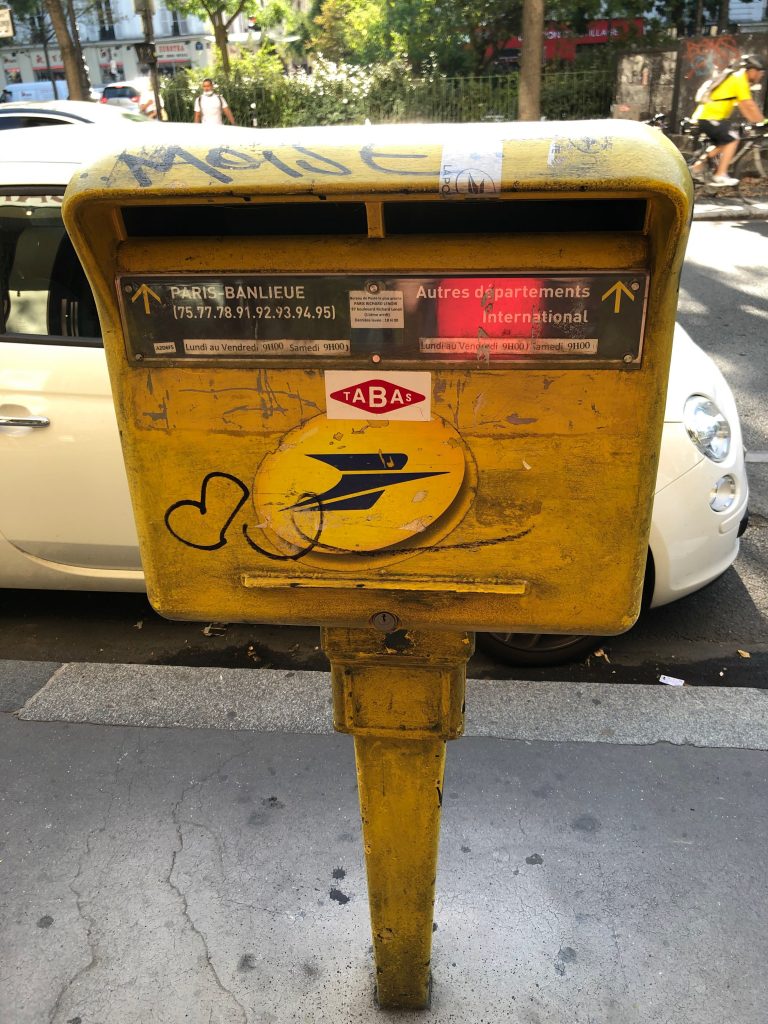 French voters have two options when they are absent from their polling place. The first option is to vote in a nearby French consulate/embassy. However, since consulates and embassies are few and far between, most French citizens abroad vote by proxy. When voting by proxy, they grant voting power to someone they trust who will cast a ballot for them. Each French citizen can only cast their own vote and up to one other vote for someone else.
---
Did anything surprise you on this list? Are there any other things you would add?
10+ Things You Can Do in the United States That You Can't Do in France