This post may contain affiliate links, meaning that if you click and make a purchase, I may earn a commission at no additional cost to you. Read the full disclosure here.
Ever wonder what the United States of America looks like through the eyes of a French person?
My French husband, Jonathan, has visited the United States multiple times at this point. He's no longer shocked by what he sees. However, there are a number of things that initially stood out to him regarding American culture and norms. Here are some things that my French husband found surprising when he first encountered them in the USA.
1. Overt Displays of Patriotism
Throughout the year, you can find abundant displays of American patriotism. There is generally a lot of pride among US citizens. This can be seen in the American flag displayed in many forms, even on clothing! While there might be more flags on display during important national holidays, like the 4th of July, it's not solely a seasonal habit.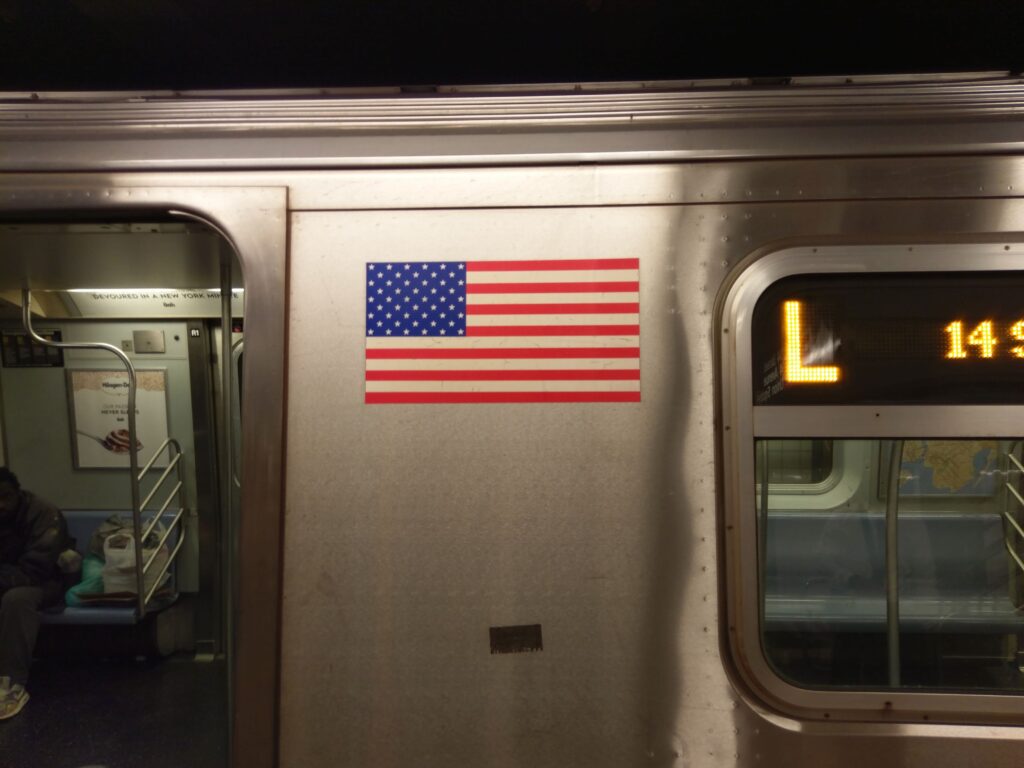 French flags are most often found waving above certain government buildings and during important ceremonies. Le tricolore also comes out for sporting events. Indeed, it is rare to see a French person wearing a shirt bearing the French flag unless it's on a sports jersey.
2. Nutritional Labels & Serving Sizes
Particularly noticeable on the nutritional labels of food packages in the States is the amount of sugar in certain products. It seems everything is so sweet! The suggested serving sizes always seem to be made as small as possible, probably to make it appear as though it doesn't contain too much sugar and/or fat.
In France, the label always shows the nutritional value per 100g of the product. This makes comparison between products much easier! Jonathan noticed that the nutritional labels in America didn't have any consistency in portion sizes, but I think he sees this as a fun challenge since it never stops him from systematically checking out the labels!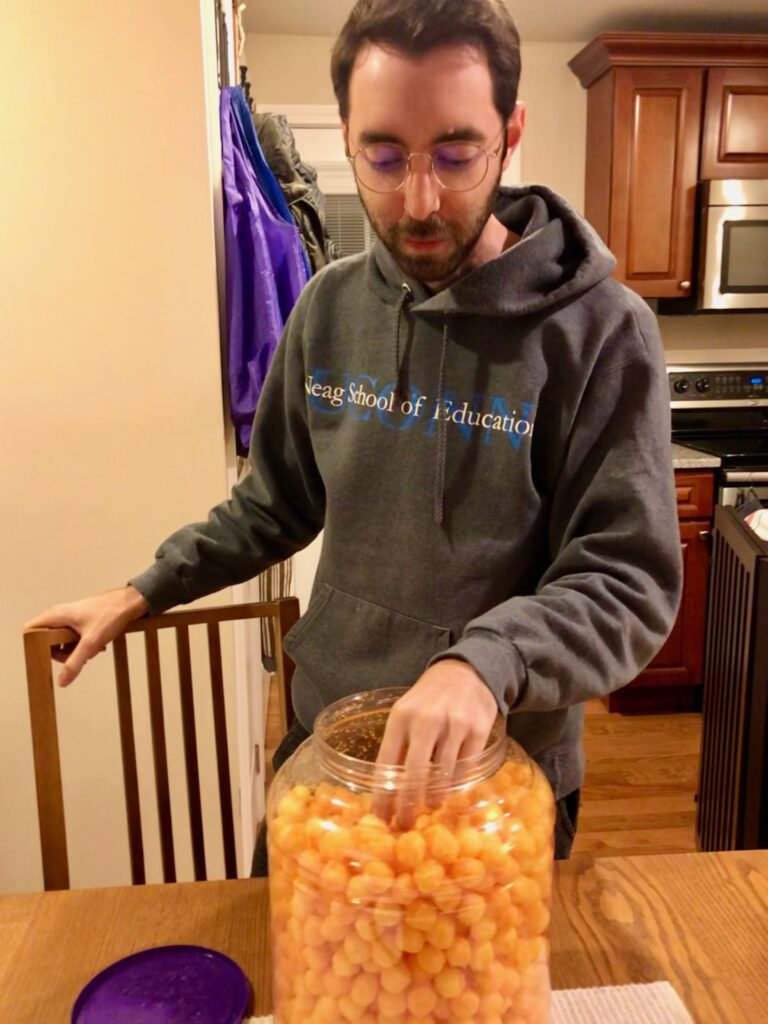 On a related note, let's talk about restaurant serving sizes. The portions in the USA are remarkably big! Jonathan's made a game out of predicting how much food will be served and if he'll be able to finish it based on the menu prices. He's fairly accurate!
3. American Pharmacies
Upon walking into an American pharmacy, Jonathan said, "It's a grocery store." And quite frankly, he's not wrong. The pharmacy counter of an American pharmacy is most often only one small part of the store. It's wild how you can buy tons of pantry staples, home goods, and even fresh products, like milk, in an American pharmacy.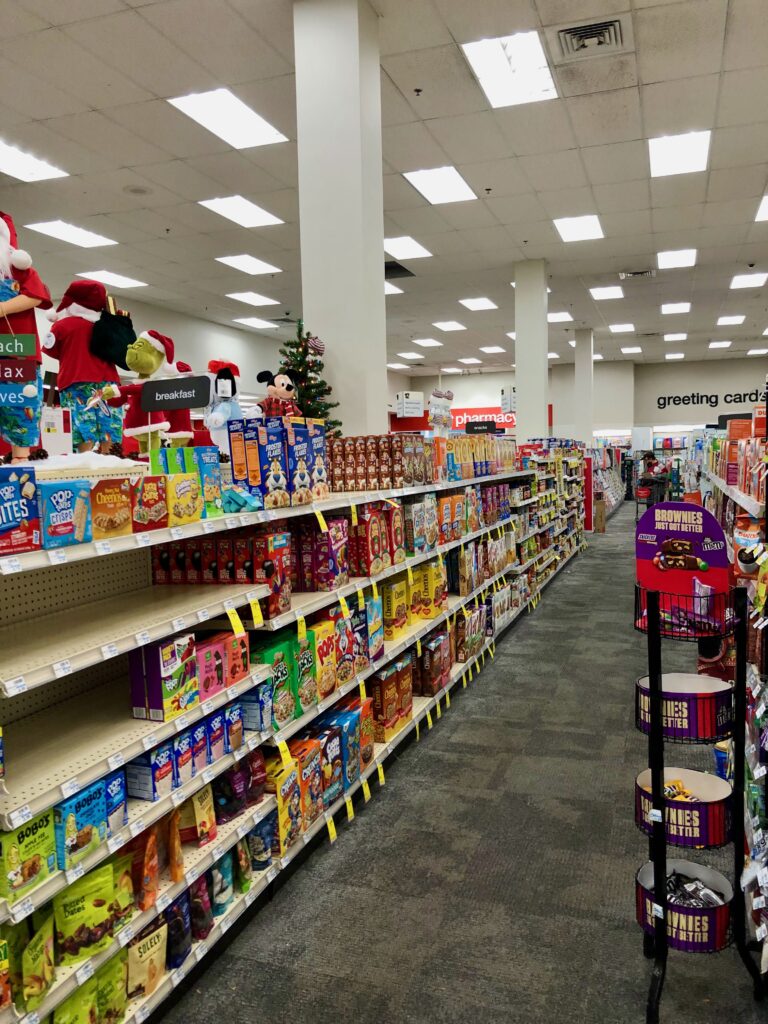 In France, une pharmacie is just a pharmacy with medication available. If it is also labeled as une parapharmacie, you'll additionally find a selection of non-medicinal products, like personal hygiene and beauty products. Don't go looking for a greeting card in these aisles!
4. Drive-Up ATMs
Jonathan had never seen a drive-up banking service before coming to the States. We kind of have drive-up everything here, don't we? Drive-up ATMs, drive-up fast food, drive-up prescription pick-up at the pharmacy… This is not really a thing in France.
5. Walmart
Walmart can be a frightening, baffling place for first-timers. The vast array of available products and the questionably great deals that encourage impulse buys are enough to overwhelm. Once Jonathan wrapped his head around the idea that you really can purchase anything here, he started suggesting that we go anytime that we needed something!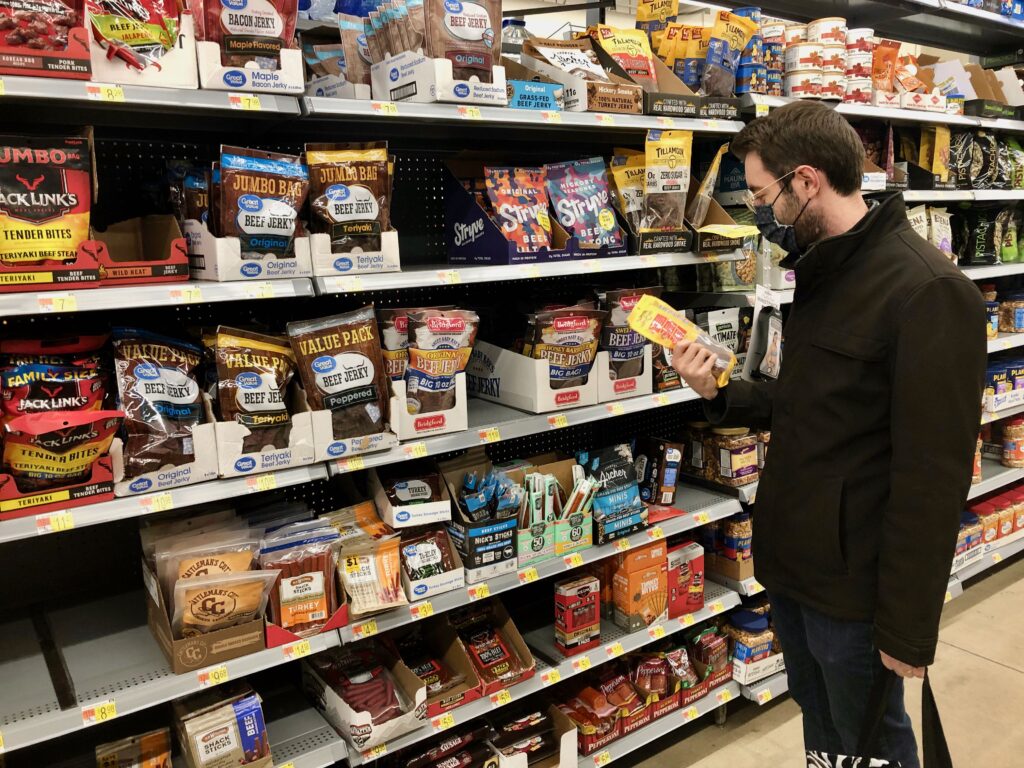 I'd be remiss not to mention the people-watching possibilities here. From fuzzy slippers to onesies to wild color combinations to a lack of clothing entirely, you never know what you might witness. As Jonathan so astutely recognized, "People of Walmart isn't just a joke."
6. The Sad State of McDonald's
Having grown up on an island, fast food was not always available during Jonathan's childhood, so it was something kind of special, in the way that children love things they can't have! Now, he's had McDonald's all over the world and he likes comparing. The menus and quality of food change with the country which is quite interesting to observe! Honestly, visiting McDonald's while traveling is a worthy cultural experience, imo.
Anyways, since America is the birthplace of McDonald's, my Frenchman had high hopes for his meal there. Truly, he expected the American version to be the holy grail of McDonald's. However, he found the joint to be dirty, dingy, and disgusting.
From what I've seen in France (and in other European countries), many of the restaurants are well-lit, with vibrant colors and nice seating. Commonly, after ordering at the counter or through one of the electronic kiosks, waitstaff bring your food right to the table. It should be noted that Jonathan did love filling up his (jumbo) cup at the soda fountain which offset having to bring his own tray of food to the table stateside. The free drink refills were a new concept to him as well!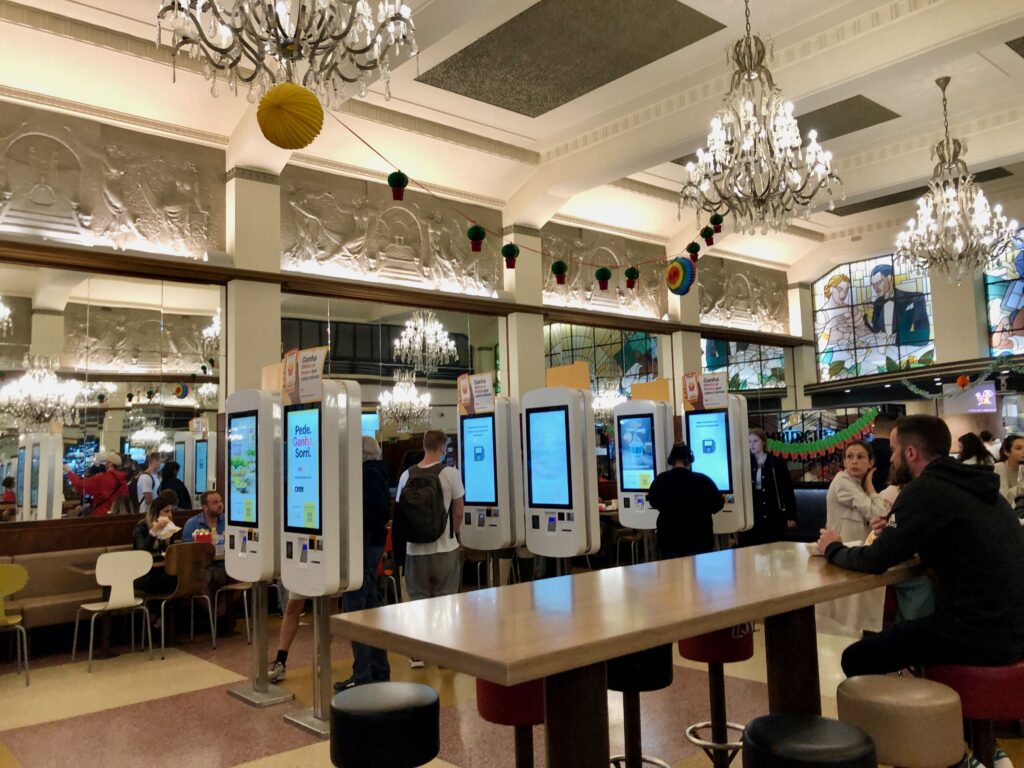 ---
What do you think of Jonathan's observations?
6 American Things That Surprised My French Husband