This post may contain affiliate links, meaning that if you click and make a purchase, I may earn a commission at no additional cost to you. Read the full disclosure here.
Last Updated: 28 October 2023
Visitors to Europe will soon need to comply with ETIAS, a new travel authorization for entry into 30 European countries. If you're a U.S. passport holder, here's everything you need to know about the new regulations for Americans entering Europe. This guide will help you be prepared for your next trip!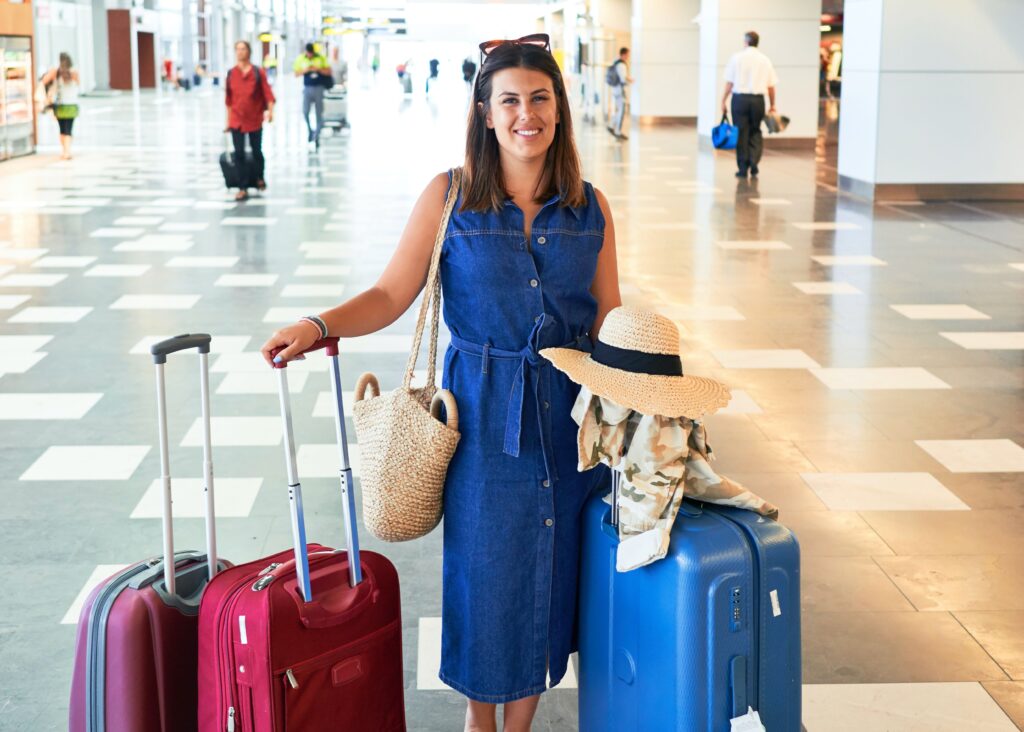 What is ETIAS?
ETIAS (European Travel Information and Authorization System) is a travel authorization for entry into participating European countries by visa-exempt travelers for short-term stays. A short stay in this case is defined as 90 days out of any 180-day period. U.S. citizens will soon be subject to this new system.
➡️ Check out the full list of countries requiring the ETIAS travel authorization. This list includes the 27 Schengen countries as well as 3 additional European countries.
Keep in mind that ETIAS is NOT a visa. In comparison to the process of obtaining a visa, applying for ETIAS is a simple and cheap registration process!
Who needs to apply for ETIAS?
If you meet ALL of the following criteria, you will need to apply for ETIAS ahead of your trip to Europe:
You are a non-E.U. citizen.
You are a national of a visa-exempt country. This means that you are not required to obtain a visa for short stays in European countries requiring ETIAS. U.S. American citizens fall into this category.
You do not possess any kind of residence permit or document issued by one of the ETIAS-participating countries.
Example: I am an American citizen and I only hold a U.S. passport. However, I have a carte de séjour (residence permit) issued by France. As such, I would NOT need to apply for ETIAS when traveling to any of the ETIAS-participating countries.
➡️ Find more information on specific situations, exemptions to the general rules, and who should apply HERE.
There are many nationals who need to apply for a visa in order to cross the border into a European member state. Those from visa-required countries are not generally eligible for ETIAS.
United States passport holders have previously enjoyed entering Europe for short stays without encountering any regulations. In most cases, American citizens continue to be visa-exempt, but they will need to register with ETIAS.
Do you need a visa or an ETIAS travel authorization?
The ETIAS travel authorization does not in any way change the visa-exempt status of nationals who are eligible. Since it is NOT a visa document or residence permit, the ETIAS travel authorization only allows for short-stay visits.
➡️ Use the Schengen short-stay calculator to determine how much time you have left on your 90-day allotment.
The ETIAS travel authorization allows for short-term study and tourism. In order to work in Europe, to remain for a long-stay trip, including studying abroad, or for other purposes, a visa may be required. Every country has its own requirements regarding visas.
➡️ If France is your destination of choice, the official France visa website is a great place to start your research!
What is needed to apply for ETIAS?
It's a quick and simple application! You'll be asked to provide some personal information such as your date of birth, home address, current occupation, and passport details. You should already know where you are traveling so that you can state the country of your first intended stay. It will also be necessary for you to answer a few questions about criminal activities.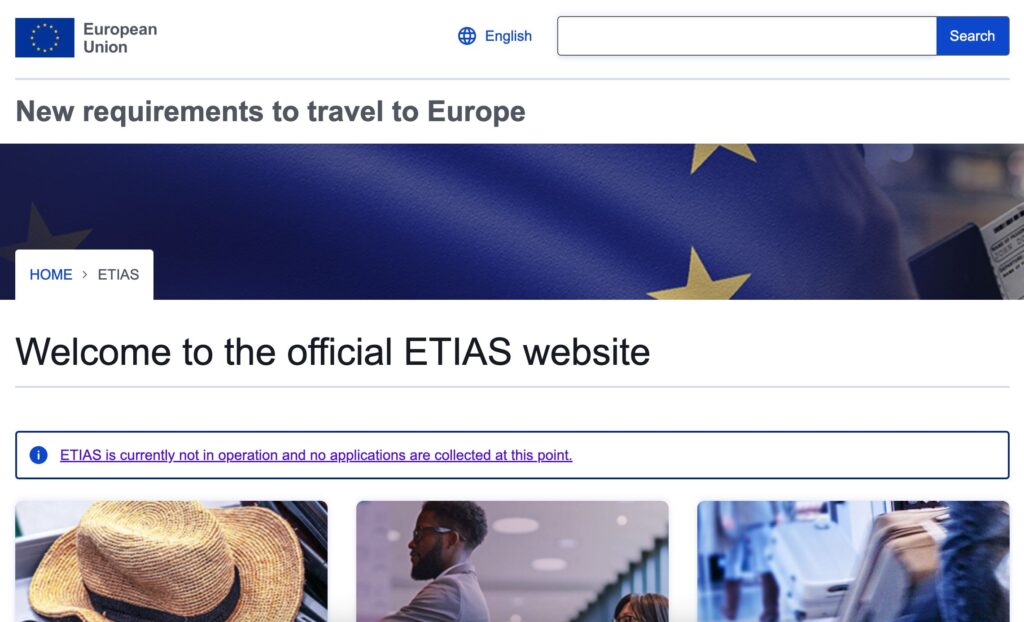 Most authorizations are approved very quickly—within minutes! However, the process could take up to 30 days, so it's a good idea to apply a few weeks in advance of your trip so that you can provide further documentation, if necessary.
If your ETIAS application is refused, there is an appeal process.
How much does an ETIAS travel authorization cost?
The application fee for an ETIAS travel authorization is 7€ (less than 8 USD). Applications and fees are individual. You cannot submit a group application.
Applicants under the age of 18 and over the age of 70 are exempt from paying the fee.
Additionally, family members of E.U. citizens are exempt from the fee. More info HERE.
For how long is the authorization valid?
The ETIAS travel authorization is valid for three years. Since it is linked with your passport, if your passport expires before the three years is up, the authorization expires with it.
Think of ETIAS as a travel permit! As long as you stick with the 90-day rule and respect the other rules of visa-exempt travel, you can come and go as many times as you like on the same authorization. After your authorization expires, you can apply again.
---
Did this guide help you? Say thanks with a cup of coffee!

---
When does ETIAS go into effect?
ETIAS is not currently operational, but the program is expected to go into effect sometime in 2025. A specific date has not yet been announced. For now, there is nothing that you need to do.
➡️ Bookmark the official ETIAS website of the European Union for more information and updates as the program rolls out.
---
FYI, the United States has had a similar program (ESTA) in place since 2009 for visa-exempt travelers entering the country. As a French citizen, my husband has had to apply for ESTA multiple times over the years, so he is well-versed in how it works! It's certainly been eye-opening to see what it's like traveling to the United States with a French partner.
ETIAS: Required Travel Authorization for U.S. Citizens Entering Europe