This post may contain affiliate links, meaning that if you click and make a purchase, I may earn a commission at no additional cost to you. Read the full disclosure here.
Last Updated: January 11, 2022
If you are an American citizen traveling to the United States of America with your French partner, there are certain considerations that you should keep in mind. Afterall, different nationalities come with different passports which, in turn, come with different restrictions. Here are some things you need to think about to ensure a smooth trip back to the USA with your chéri.e.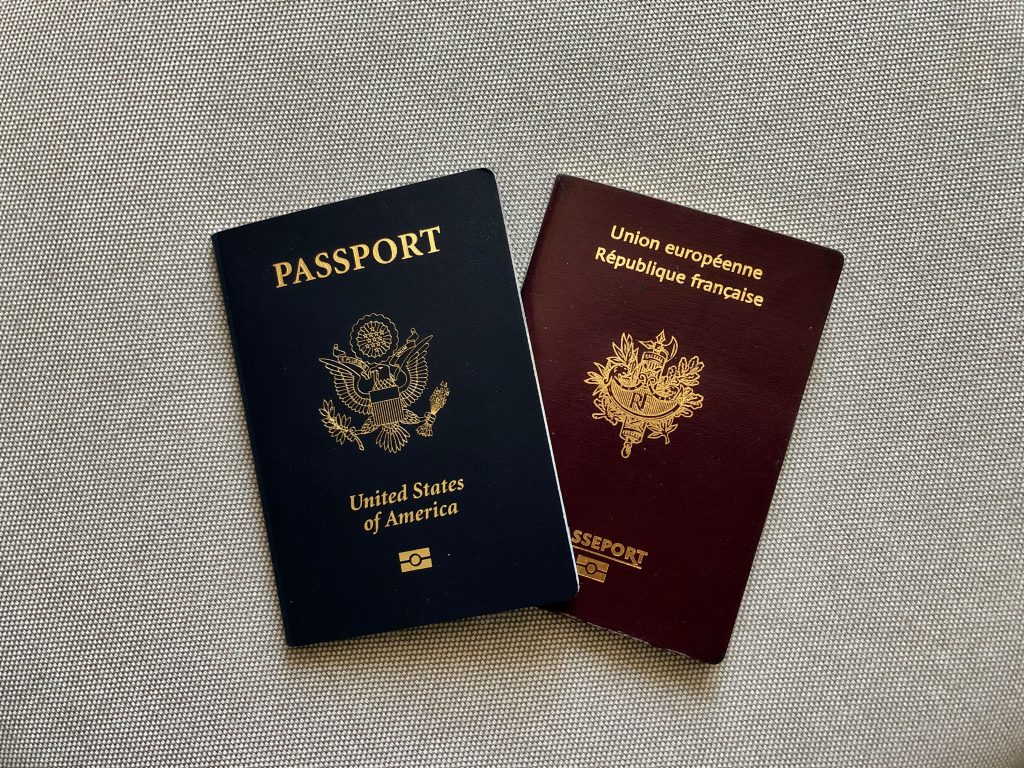 French Partner: PACS or Marriage?
In France, PACS and marriage, although not equivalent under French law, afford many of the same rights. Outside of France, PACS (pacte civil de solidarité) is not legally recognized as an official union in many countries. The United States is one of those countries. To be clear, your PACS to a French citizen offers your partner no special rights or privileges on US territory. It would be no different than you having a boyfriend or girlfriend.
Marriages in France, on the other hand, are recognized in most countries and specifically in the USA. This legal union extends more protection and privilege to your French partner when traveling. For example, throughout most of the COVID pandemic, spouses of American citizens were allowed to enter the United States. PACS partners were not included in this exception and had to wait for borders to reopen to the public.
It's a good idea to keep a copy of your marriage certificate and/or family book handy when traveling. A translation can be helpful as well! You never know when you might need to prove your relationship.
Visa Waiver Program Eligibility
The Visa Waiver Program (VWP) is an agreement between the United States of America and certain countries, allowing for visa-free travel. The stays, for business or tourism, must be for less than 90 days.
If you have traveled to Europe for a short stay as an American tourist, you have probably taken advantage of this visa-free regime. American citizens can go to France for up to 90 days out of a 180-day rolling period without a need for a visa. There is currently no extra step involved although there are plans in the works for ETIAS (European Travel Information and Authorization System) which is supposed to go into effect in November 2023.
In a similar fashion, French citizens can participate in the Visa Waiver Program and visit the United States without a visa. However, there is an extra step involved. They have to apply for an ESTA.
What Is an ESTA?
ESTA stands for the Electronic System for Travel Authorization. This automated system allows the US government to better keep track of foreign travelers' arrivals into the country and their subsequent departures.
Filling out an ESTA application is standard procedure and has been mandatory since 2009. All citizens from eligible VWP countries must complete this application for temporary travel to or transit through the United States. French spouses of American citizens are not exempt from obtaining an ESTA (unless they are also an American citizen). Check out the FAQs about the VWP and the ESTA for more information.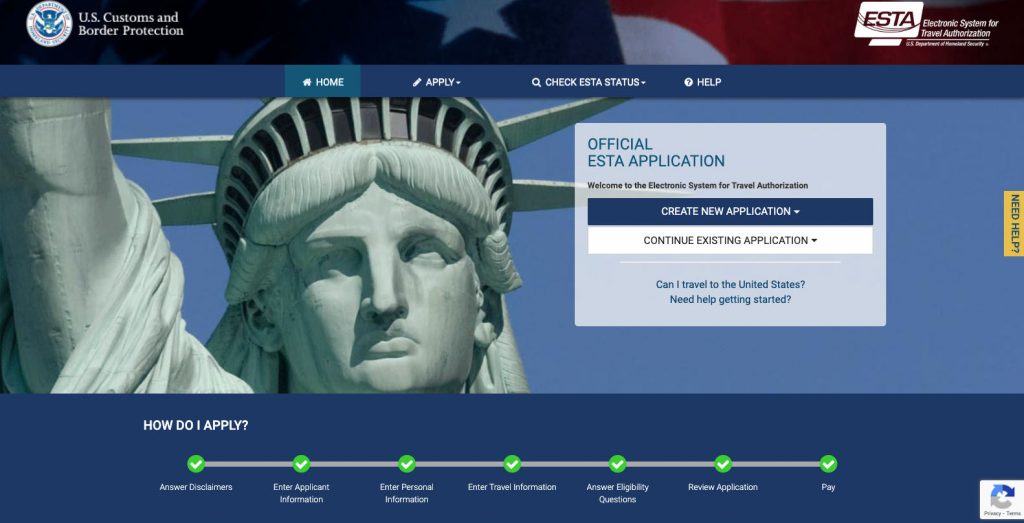 The ESTA application takes several minutes to fill out. Your partner will need to enter their personal information and answer questions about their criminal background. If there are no problems, they should receive the approval notice rather quickly.
Keep a copy of this approval authorization for your records. A printed copy of the ESTA authorization is not required for travel although an airline might ask you to present it.
ESTA Cost & Duration
The process costs 14 USD*** and the ESTA has a duration of two years with unlimited entries. Each entry can only last a maximum of 90 days. After the ESTA expires, your partner can apply for it again.
At any time, you can check the status of an ESTA application and verify its validity and expiration date. On the Department of Homeland Security website, click "Check ESTA Status" and then "Check Individual Status."
***As of May 26, 2022, the ESTA cost will increase to 21 USD. This is the first increase since 2015 and will remain in effect until 2027.
Leaving France
Depending on the airline and checkin process, you and your spouse might be asked some questions at the airport prior to departure if you booked your tickets together. Airline agents might ask you about work, your relationship, and the reason for your travel.
They ask these questions for immigration reasons. Essentially, they want to see that you both have established lives in France and ensure that you have no intentions of staying in the United States.
Personally, I've noticed that I'm more likely to get questions when I travel with my Frenchman to the United States than when I travel there solo. Everyone's experience is different though! And it should also be noted that sometimes, we don't get asked any questions at all!
The ESTA allows travel to the United States, but it does not guarantee admission into the United States. This is actually determined upon arrival by a US Customs and Border Protection (CBP) officer. I know this sounds scary, but to be fair, this is kind of the case anywhere you go. You can be denied entry into a country right at customs, although this is, admittedly, quite rare.
Arriving in the United States & Customs
When going through U.S. customs, you might see two lines: "Americans/Second-Time ESTA" and "All Nationalities/First-Time ESTA." As a first-time visitor, your Frenchie will need to head to the line for all nationalities, but you can accompany them in that line. The next time they travel to the United States, they can typically go in the line for Americans/Second-Time ESTA with you. Most often, we travel through JFK airport in New York and this is how they have things set up. If you're landing in a different airport, check the signs or ask a customs agent if you have any questions.
Upon arriving in the United States, you and your partner might be asked some simple questions like where you are staying (state/town/address), for how long, and if you are working while you are here. Or you might not be asked anything at all! The process feels different every time.
➡️ Pro Tip: Practice pronouncing the destination with your French partner ahead of time. As it turns out, Connecticut is actually quite difficult to say, and one time, the customs officer had a hard time understanding Jonathan's accent. This (understandably!) led him to getting a tad flustered, and he ended up reciting the entire address, zip code and all! A little bit of preparation will help avoid this kind of stressful situation.
---
Did this guide help you? Say thanks with a cup of coffee!

---
Covid rules are ever-changing. Monitor the vaccination requirements and testing requirements for entry into the United States for any changes to policies leading up to your departure date. Keep in mind that the requirements for American citizens might be different for non-citizens.
Traveling to the United States With Your French Partner