This post may contain affiliate links, meaning that if you click and make a purchase, I may earn a commission at no additional cost to you. Read the full disclosure here.
Ah, Paris, the City of Light! What comes to mind? Let me guess: sparkly Eiffel Tower, flashy Moulin Rouge, wide boulevards, designer shopping, iconic churches, and beneath it all… the underground resting place of millions. That is what you were thinking, right? All at once macabre, somber and astonishing, the Paris Catacombs are a labyrinth of tunnels worth exploring.
This post was written in collaboration with My Private Paris. As always, all content and opinions are my own.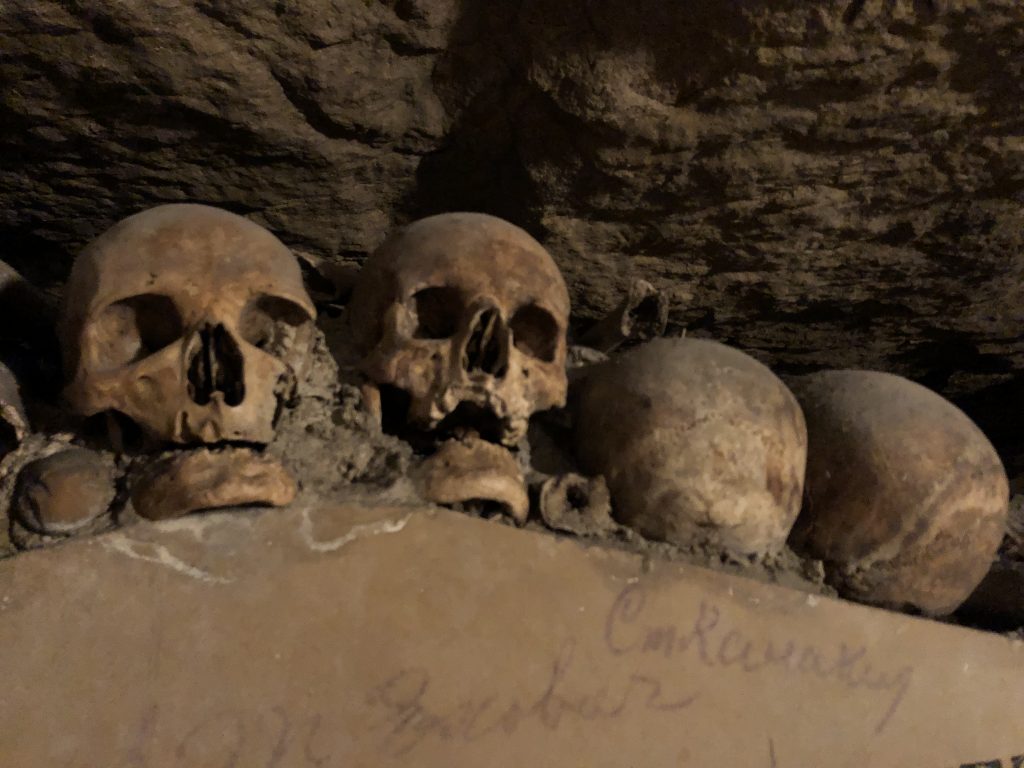 But First, Some History
Limestone, an important material in the construction of monuments and buildings, had been excavated in the Paris region since Roman times. Originally open pits, the first underground limestone quarries began in the 14th century. Quarrying continued for centuries. Largely unregulated, the underground quarries became a problem as the city of Paris expanded, and the undocumented voids created instability under public roads and structures. Severe collapses and cave-ins in the mid-18th century led to Louis XVI establishing an inspection unit to oversee future quarrying. This unit created inspection tunnels that would help to support the city above. They proceeded with mapping out the extensive network, while simultaneously linking tunnels together.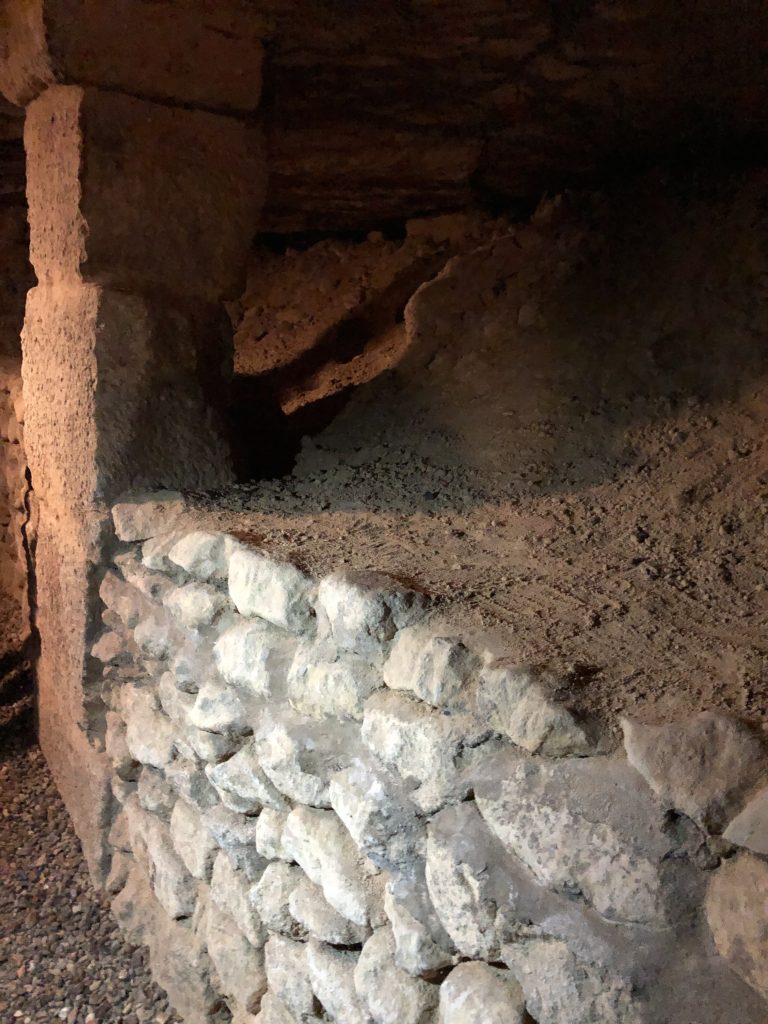 Around this time, Paris started having another problem—overcrowded cemeteries. The Cimetière des Saint-Innocents, in particular, was the site of many mass graves. The ground within the walls of this cemetery had risen to two meters higher than the ground outside, and pits used for mass graves were kept open until they were full. Arched structures along the cemetery walls, called charnel houses, contained bones that had been exhumed, as a way to make room for more bodies. As you might imagine, this cemetery posed a major health risk, especially to the market across the street.
The transfer of bones from the Parisian cemeteries to the empty quarries began in 1787. In the first years, the tunnels simply served as a disorganized repository for the bones. It wasn't until several years later that the bones were rearranged in an artistic way, and other features, such as stone tablets and archways were added for future visitors to the mausoleum. The Catacombs were first opened to the public in 1809, but bone transfers continued until the 1860s. In its early years, this space hosted mass and some private events, like concerts.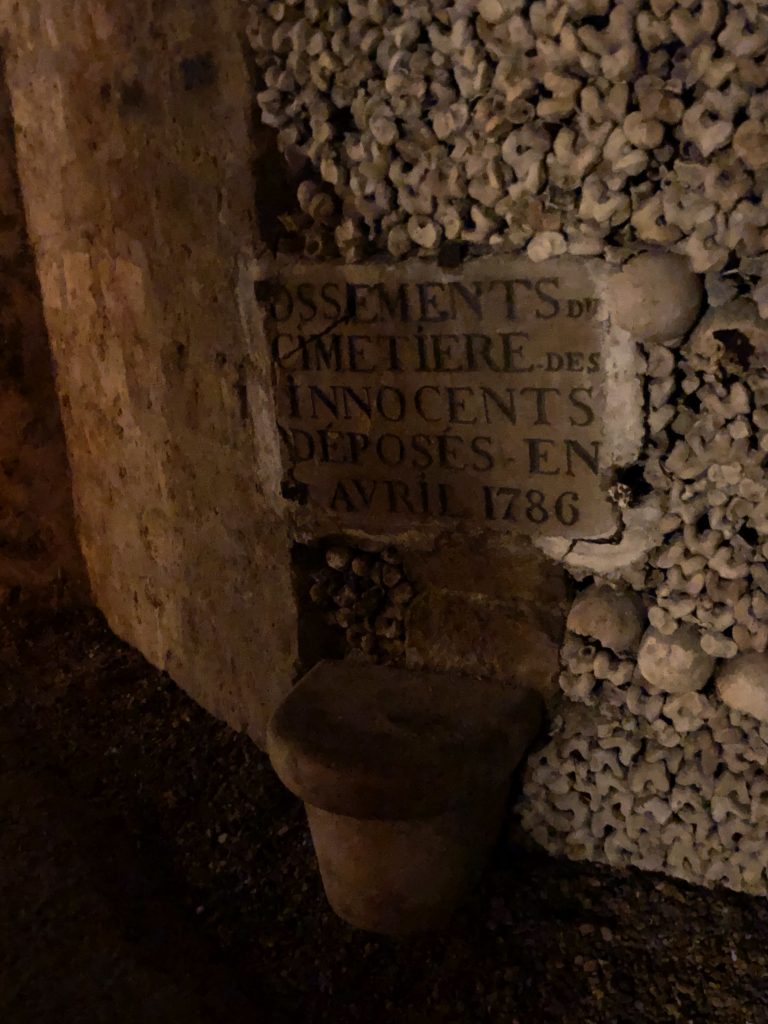 The Catacombs Today
Apparently, the section of the Catacombs that visitors can see is less than 1% of the entire network! The visit, whether with a tour or not, begins with a descent down a spiral staircase to a depth of about 60 feet (20 meters) underground. You'll then pass through two rooms that have informational panels on the walls to give you historical context. After, you walk into an inspection tunnel. It's a long walk, and you'll wonder when you'll be getting to the good part. Don't rush it—there are things to notice on your way. Look up on the ceiling for the black line marking your trail. Check the walls for street signs and dates. Can you find evidence of the old ventilation systems?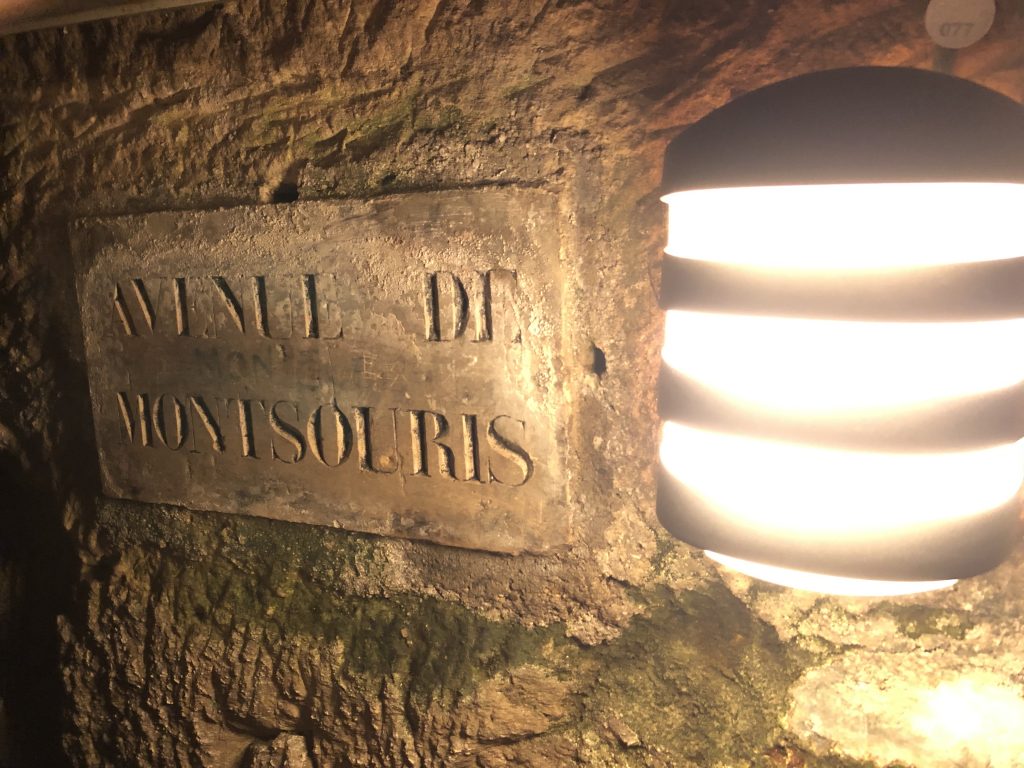 The bones are what everyone comes here for. You'll find interesting patterns and stone plaques with quotes or other pieces of information. Since only 200 visitors can be in the Catacombs at any given time, you'll sometimes find yourself eerily alone when people get spaced out. You will cover approximately 1 mile (1.5km) of ground.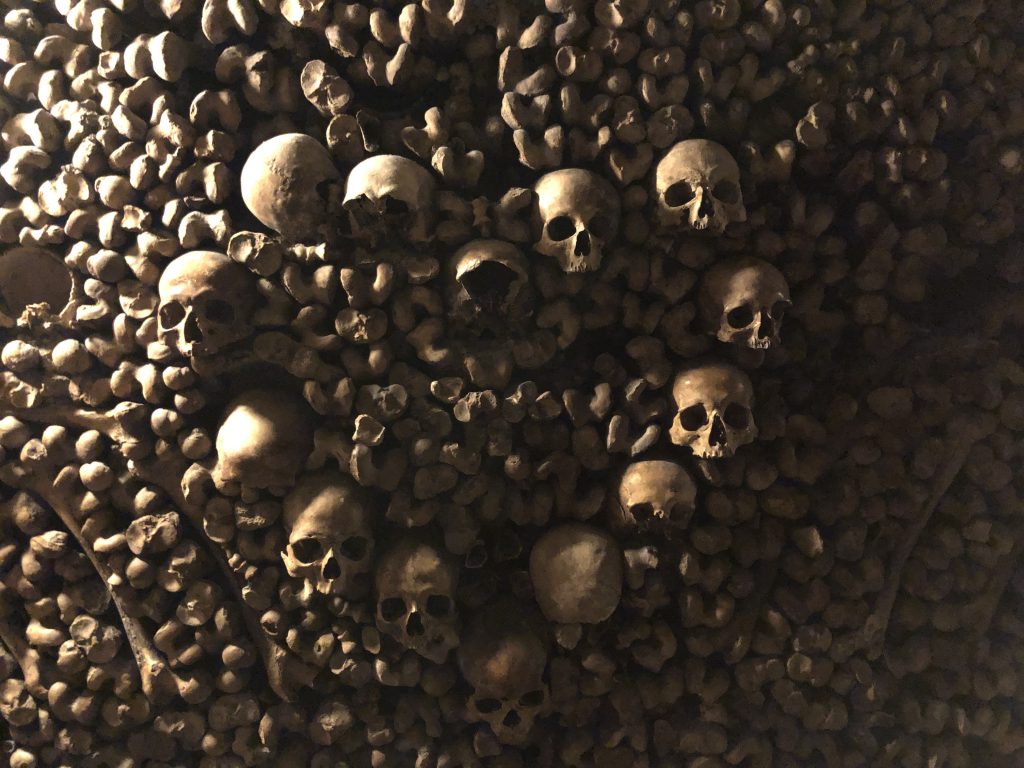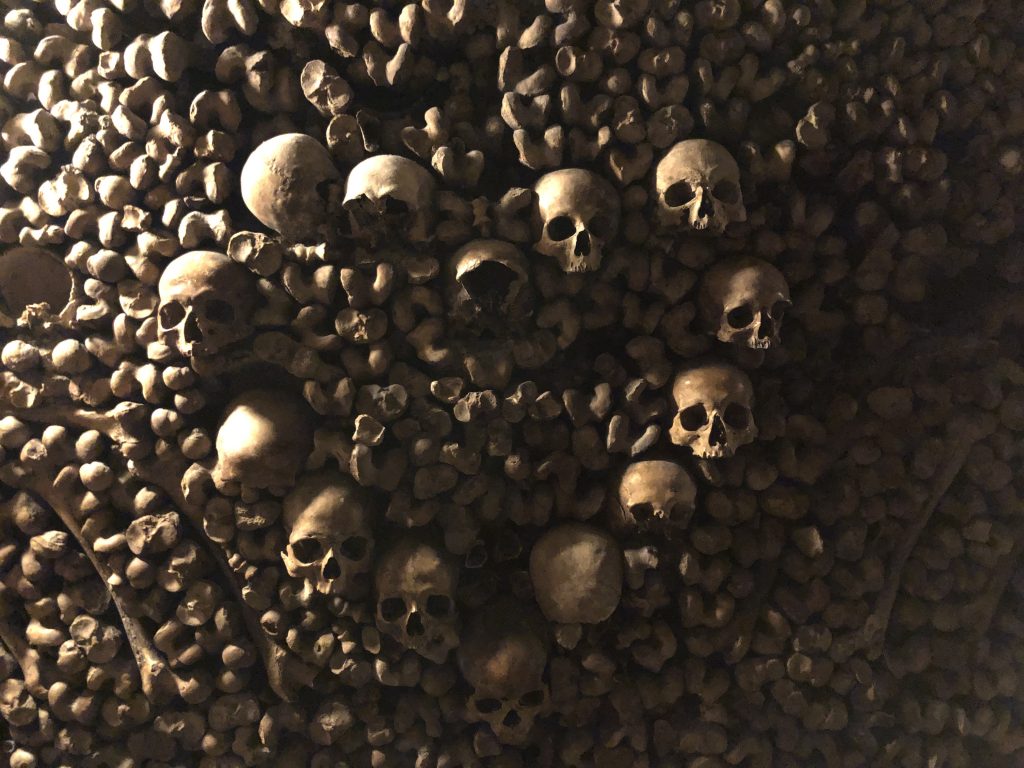 Most recently, I visited the Catacombs with My Private Paris. It was my third time going to the Catacombs, but my first time with a tour guide. I must say, there were a lot of details our guide pointed out that I hadn't noticed on my other visits, and I left the tour feeling like I had a much better understanding of the place as a whole.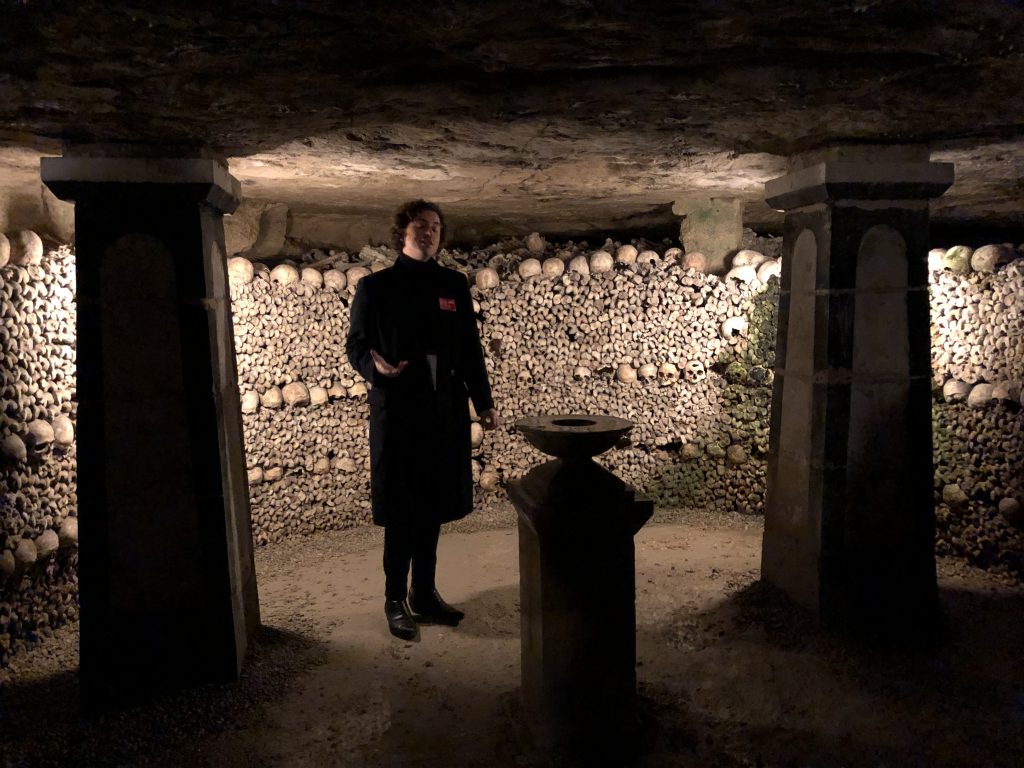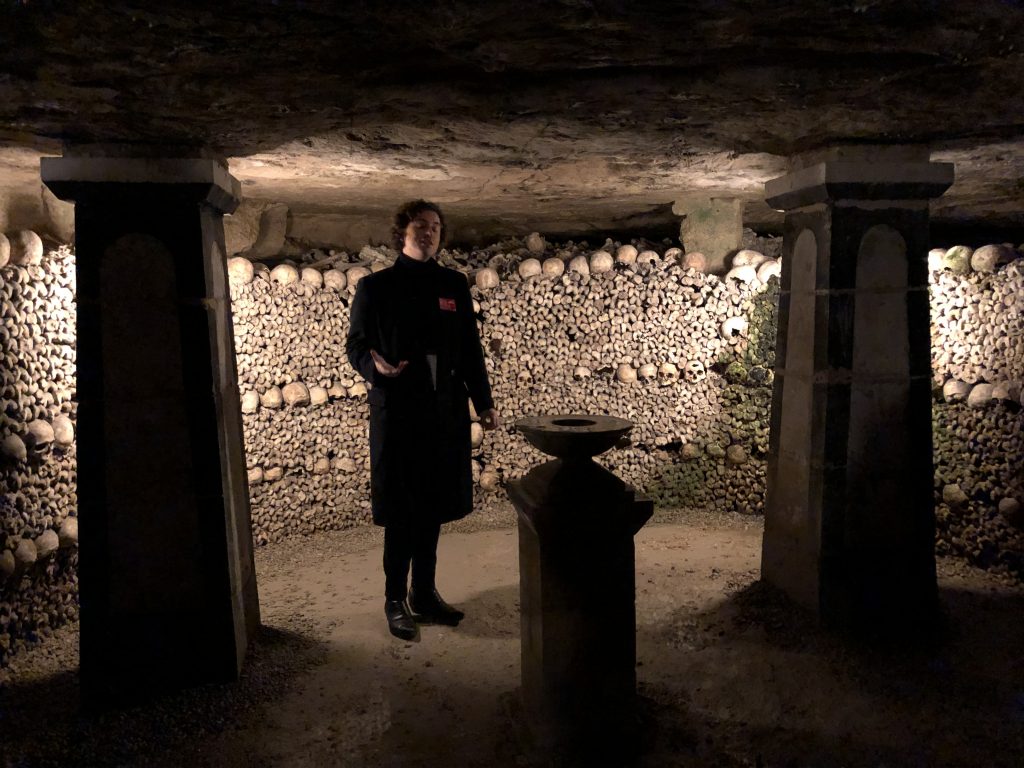 One of the best parts about going on this private tour was that we got to see parts of the Catacombs that are currently inaccessible with a regular general public ticket. I got a little thrill every time our tour guide asked a guard to open a locked gate for us, allowing us access to a more secluded area. In order not to ruin all the fun, I'll give you just one little detail. I really enjoyed seeing the stone carvings by a man nicknamed "Beauséjour". In secret, from 1777 to 1782, he created a series of models of the Spanish Fort-Mahon fortress.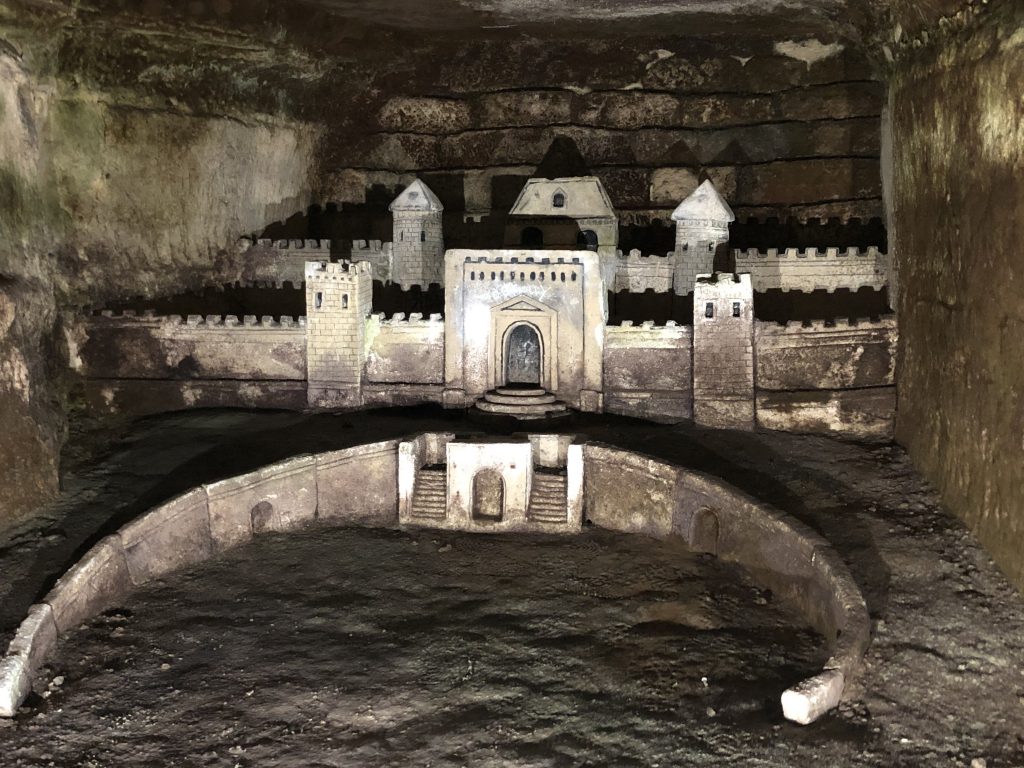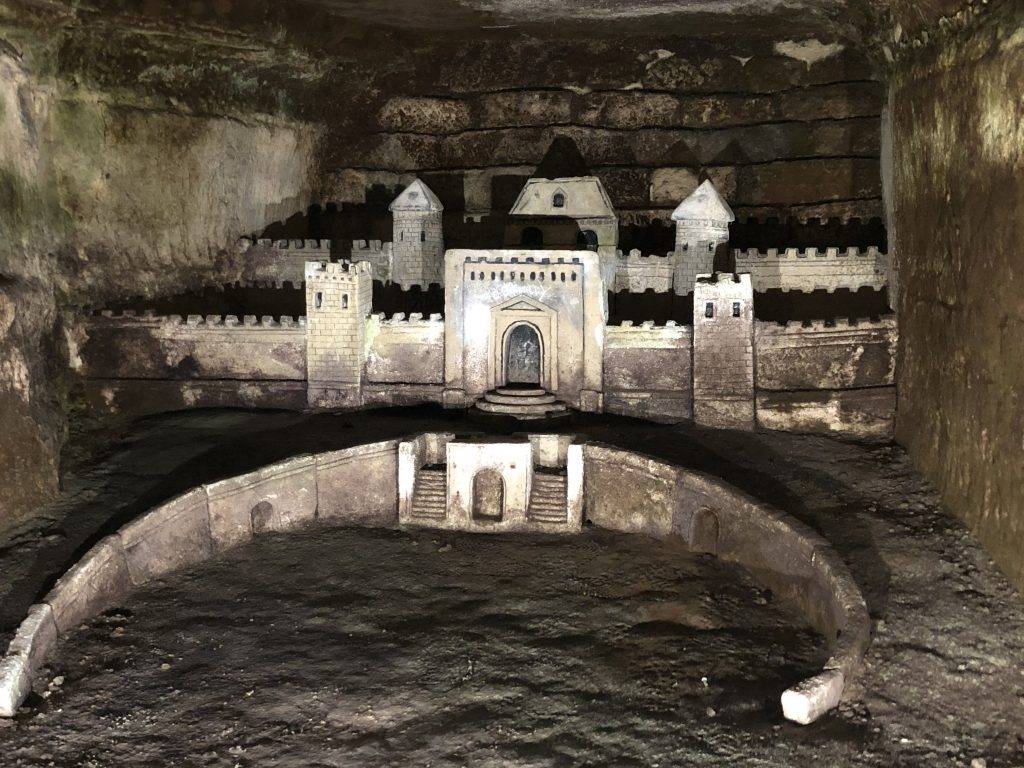 A Few Tips
This is not a visit for everyone! If you're claustrophobic or think the sight of bones and skulls is too macabre, reconsider your visit. Personally, I often feel claustrophobic in French elevators, but did not experience any problems in the Catacombs.
The visit starts with 131 stairs down and ends with 112 stairs going back up. There is no elevator.
Comfortable shoes are a must. The ground can be uneven and wet in places.
It is pretty much always cool in the Catacombs and might even feel a little damp, so dress accordingly. (And it's still more sheltered than walking the streets on a rainy day in Paris!)
The entrance is located at 1 Avenue du Colonel Henri Rol-Tanguy and the exit is located at 21 bis Avenue René-Coty. For this reason, there is no coat or bag check. No large bags are permitted.
Only 200 people are allowed in the Catacombs at a time. As a result, the wait time can be quite long, even up to a few hours during peak tourist season. Suggestions:
Visiting the Paris Catacombs