This post may contain affiliate links, meaning that if you click and make a purchase, I may earn a commission at no additional cost to you. Read the full disclosure here.
Three years ago, I moved to France to join my Frenchman. Around the same time, I started this blog to document the ups, the downs, and the French bureaucracy as an American in France. No matter when you joined me on this journey, thanks for being here now! Let's celebrate some of the highlights from my third year of living in France.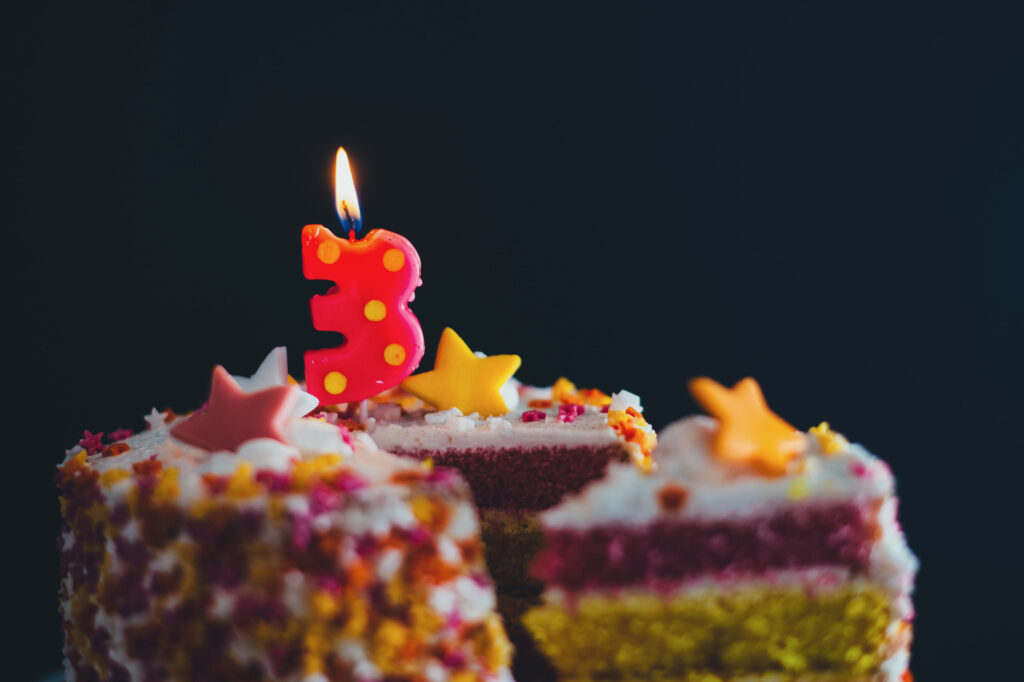 Highlights From Year Three
Travel
As far as travel goes, we really put in some miles this past year, traveling to the United States a total of 3 times and taking a couple of trips in France and Europe. Take that, Covid!
Last fall was our first visit to the US since before the pandemic. We ate and drank to our hearts' delight over the Thanksgiving holiday with my family. Back in France, we celebrated Christmas with my in-laws, although we almost didn't make it there because we missed our train! It was my first time celebrating Christmas with my French family, so I got to participate in a few French Christmas traditions.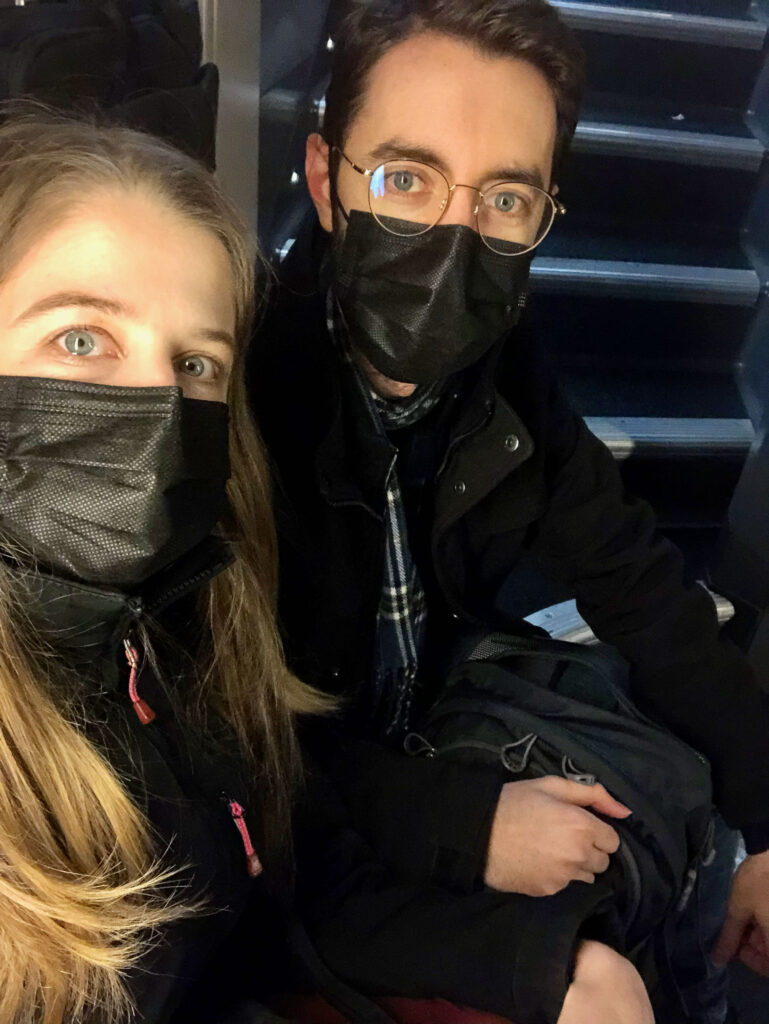 We spent a night in Compiègne (France) in February and took a week and a half to explore Lisbon and Porto (Portugal) in June. Portugal was beautiful and the people were so nice. We would love to go back and visit other areas of the country.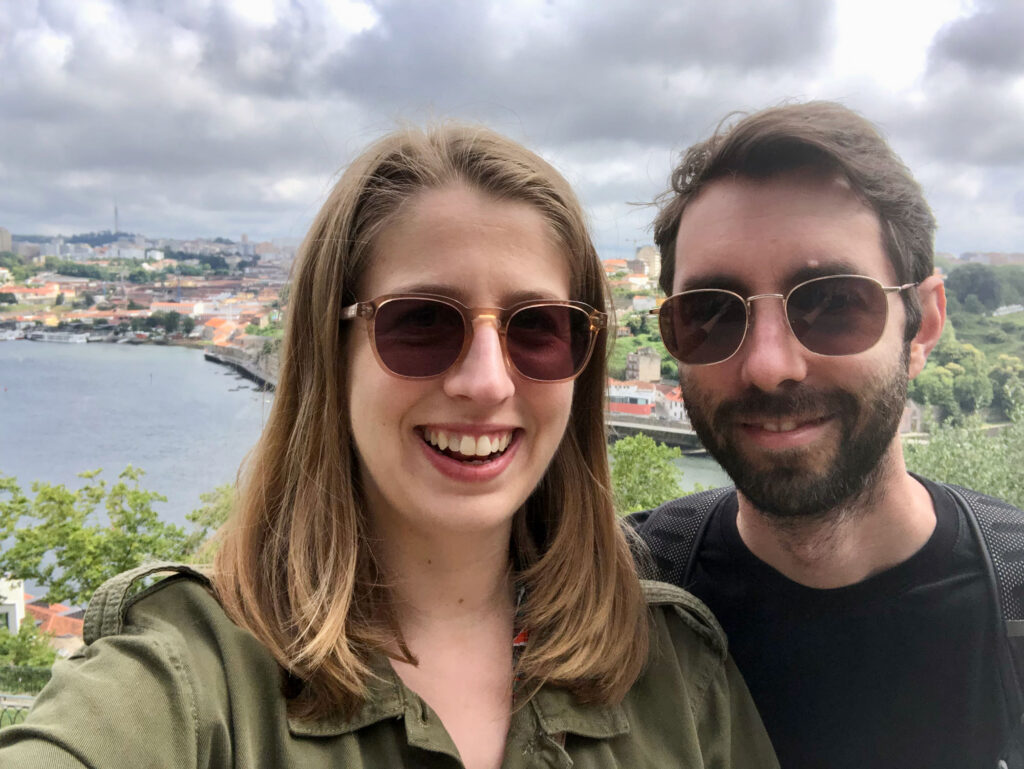 Jonathan and I worked through the summer months of July and August, when most French people take vacation time. As it turns out, it was great that I was around because I was invited to Disneyland® Paris this summer. I was pretty pumped for the experience because I had never been before. Since I was in the capital, I also watched the annual end to the Tour de France in July.
French Bureaucracy
My third year in France was (thankfully) quiet on the French bureaucracy end of things. In part, this was because I received a two-year carte de séjour (residence permit) at my last préfecture appointment. However, it seems like Connecticut didn't get the memo since I was summoned for jury duty for the first time ever.
Anyway, since for once I wasn't putting together my next dossier, I took the opportunity to compile all my best tips for dealing with paperwork in France. For those needing more personalized one-on-one time with me, I also began offering consultations to help others navigate their move to France.
Ah, yes—another point of success! I am now the proud owner of a French driver's license which I received from completing the driver's license exchange process. This was a hard won battle. Not only did they take over a year to send me the printed license, they also made a mistake on it, so I had to submit paperwork to get that corrected. The fun just never ends!
Accolades, Features, & Mentions
Last year, the blog was added to Feedspot's list of the 35 Best Living in France Blogs and Websites. Originally ranked 11th, Américaine in France has moved up to the number 7 spot!
Euronewsweek quoted me in an article about how to live in Paris on a budget.
Urbansider reached out to invite me to participate in their Parisian Profile feature:
The Association of American Women in Europe came across my blog post about things I bring back from America and asked to use my photo in the May/June 2022 issue of their magazine. My suitcase and eating habits are now famous!
Blog Stats
The top keyword used to find my blog this past year was "multicultural relationships," closely followed by "french eating habits," and "living in paris." Of note, "dating a French man" is 5th on the list of top search queries!
50% of readers are in France and 31% are located in the United States. The UK and Canada represent about 5% of readers.
58% of readers are female.
Top 3 administrative posts of this year, based on number of views:
Top 3 living in France posts of this year, based on the number of comments:
My favorite post to write this year: Everyday Things That Surprised Me About Paris When I First Arrived
What's Next?
Well, I keep a running list of content ideas. This includes suggestions that I've received from you. Currently, I have over 200 blog post ideas alone. I so wish there were more hours in the day to write and create! It's safe to say, I have plenty more content coming your way.
There are only a few hurdles left on my French bureaucracy journey (citizenship!) and I've covered most of the topics in great detail on my blog. As my time dealing with French bureaucracy comes to end, I plan to give you more insider tips for Paris and take you with me around France, all while covering cultural topics and language learning.
On the business side of things, I've learned a thing or two about how bloggers actually make money, and I've created multiple income streams through my blog, including working with a few major companies in Europe!
It's not lost on me that the awesome work opportunities that have presented themselves are in large part due to YOU and your support. Every comment, email, and share is greatly appreciated and has more of an impact than you might realize. Thank you for supporting me and my business. Thank you for celebrating with me, for sharing the frustration, and for laughing along the way. I am truly grateful to have you in this community.
Three-Year Blogging Anniversary