This post may contain affiliate links, meaning that if you click and make a purchase, I may earn a commission at no additional cost to you. Read the full disclosure here.
Last Updated: December 1, 2022
Last year, for the first time, I got to celebrate Christmas with my French in-laws. Noël in France is all about family, food, and drink. Overall, there are many similarities in how Christmas is celebrated in France versus in the United States, but there are some subtle differences. Here are a few things that I noticed and learned about Christmas holiday traditions in France.
Keep in mind that these are my personal observations as an American, and the way in which a French family celebrates the holiday is dependent on that family's traditions, especially if they have kids!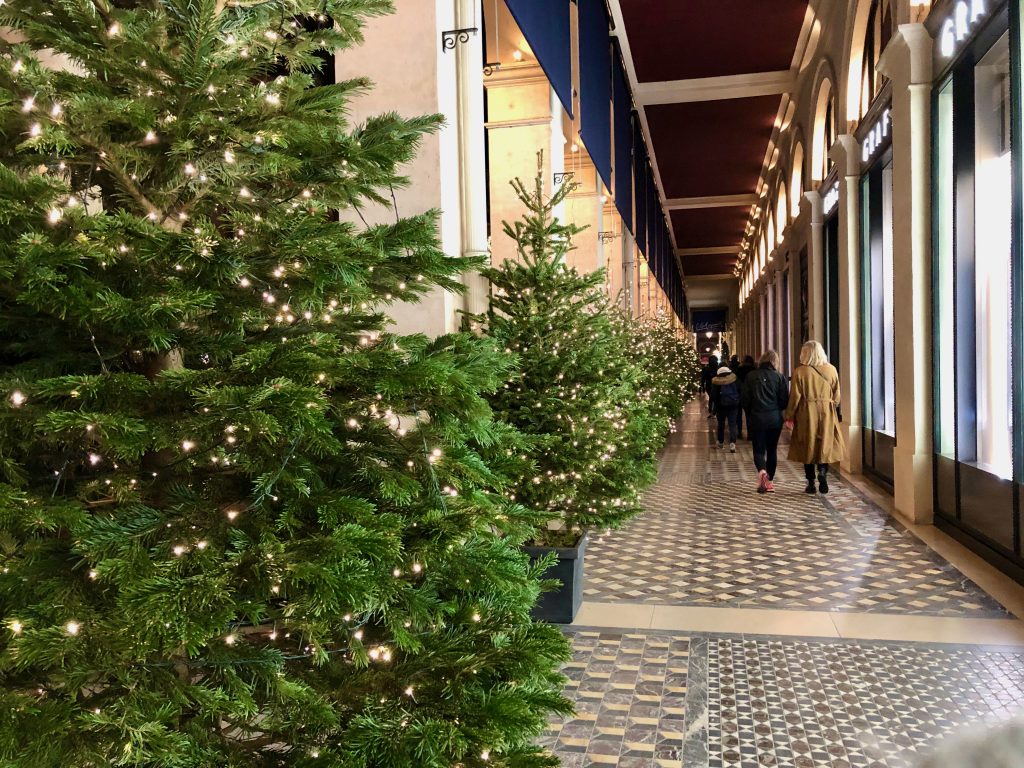 Christmas Decorations in France
Most French people put up and decorate a Christmas tree every year with lights, ornaments, and/or garland. Real trees and artificial trees are both readily available for purchase. As far as other indoor decorations go, I wouldn't say that French people bedeck their halls, but you might find small tokens and ornaments and/or a nativity scene (crèche). The dinner table for the main event is generally festively adorned with a seasonal tablecloth, napkins, and candles.
Outdoor lights on houses and outdoor decorations in general on personal property are not very common. You'll see decorations here and there, but it's unlikely you'll spot Santa and all his reindeer or a huge inflatable snow globe! On the other hand, stores, businesses, and many cities and towns decorate public spaces for the holidays starting as early as mid-November. I love the Christmas lights in Paris—they bring all new meaning to the City of Light.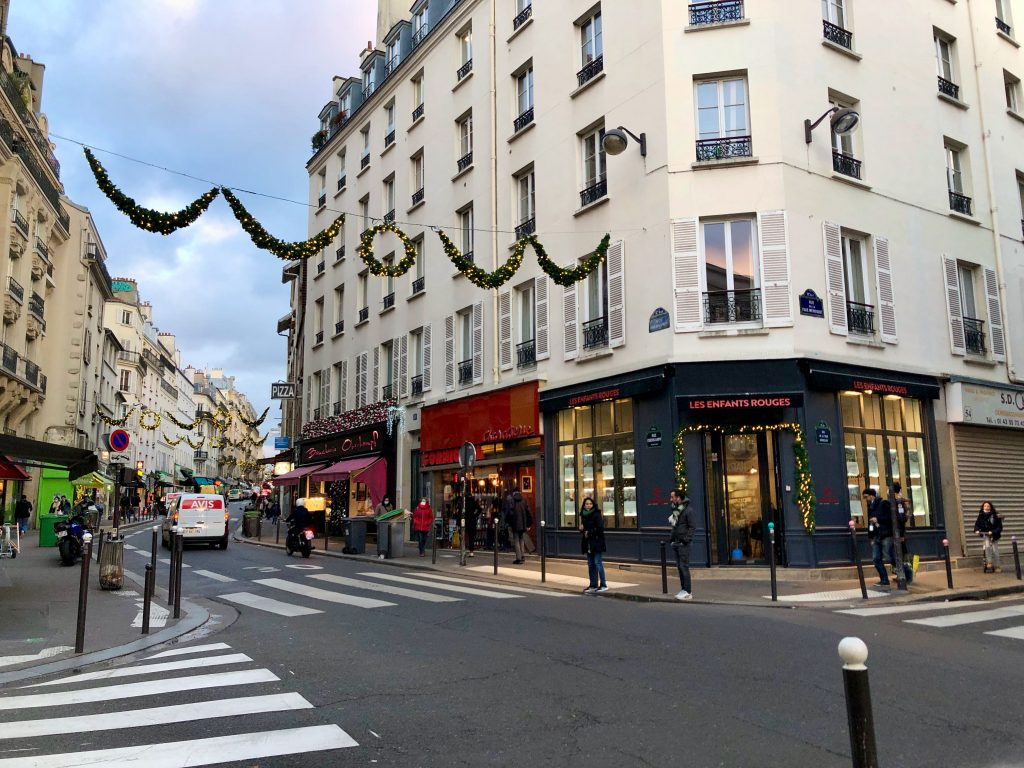 Christmas Eve—The Main Event
More emphasis is put on the night before Christmas as opposed to the day of. The big event, Christmas Eve dinner, is called Le Réveillon which derives from the word réveil in French meaning "waking up" or "awakening." Originally, this meal was eaten upon returning home after midnight mass. In current practice, the timing of this meal has moved up to the late evening. While not necessarily an elaborate meal, it is a long dinner with a few courses. There is no rush to this family event!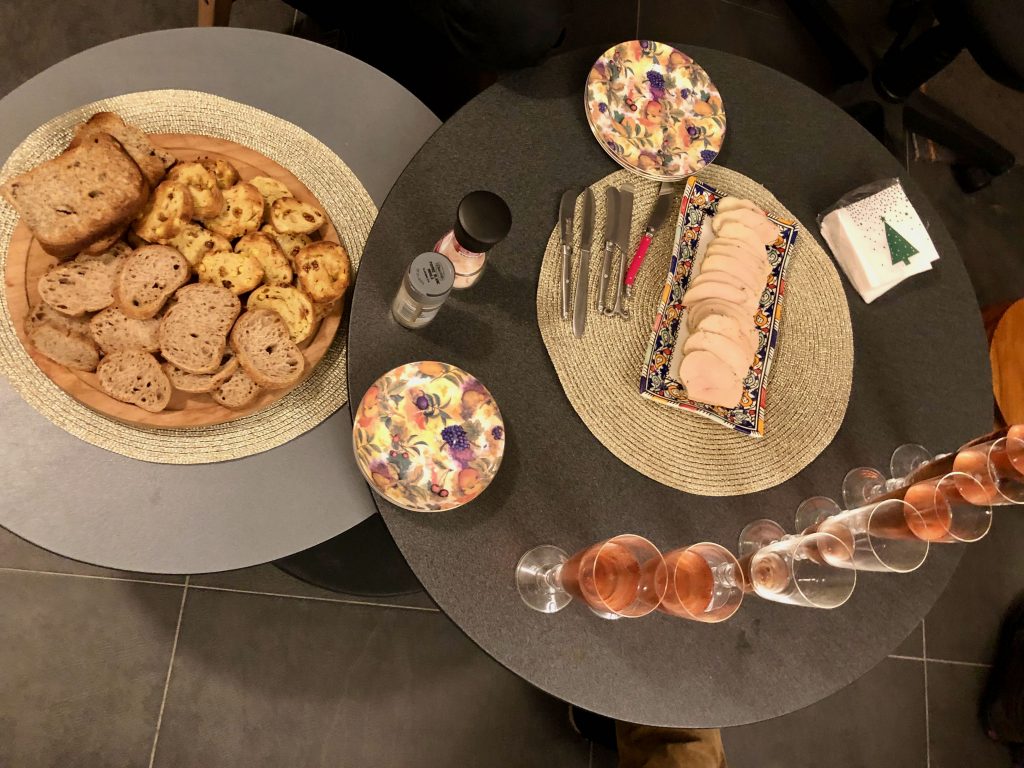 Chapon is commonly served as the traditional Christmas dinner in France. A capon is a male rooster that has been neutered at a young age. Reputed to be more tender, flavorful, and juicy than the standard chicken, this main course is often accompanied by chestnuts (chapon aux marrons) and served with a selection of vegetables. Turkey (dinde) is another popular main dish. Other foods that typically make an appearance this time of year include smoked salmon, oysters, foie gras, and regional specialties. Add in some champagne to start and wine to accompany the meal, bien sûr!
The Réveillon dinner ends with the traditional Christmas dessert, une bûche de Noël. This Yule log is made from cake or ice cream. It can be quite elaborately decorated with different flavors inside. From mango filling and white chocolate to hazelnut and dark chocolate, it will come as no surprise to you that I've never met a bûche de Noël that I didn't like! Additionally, there's no time for me to be disappointed in a lack of frosted Christmas cookies as there is a plentiful array of chocolates to go around.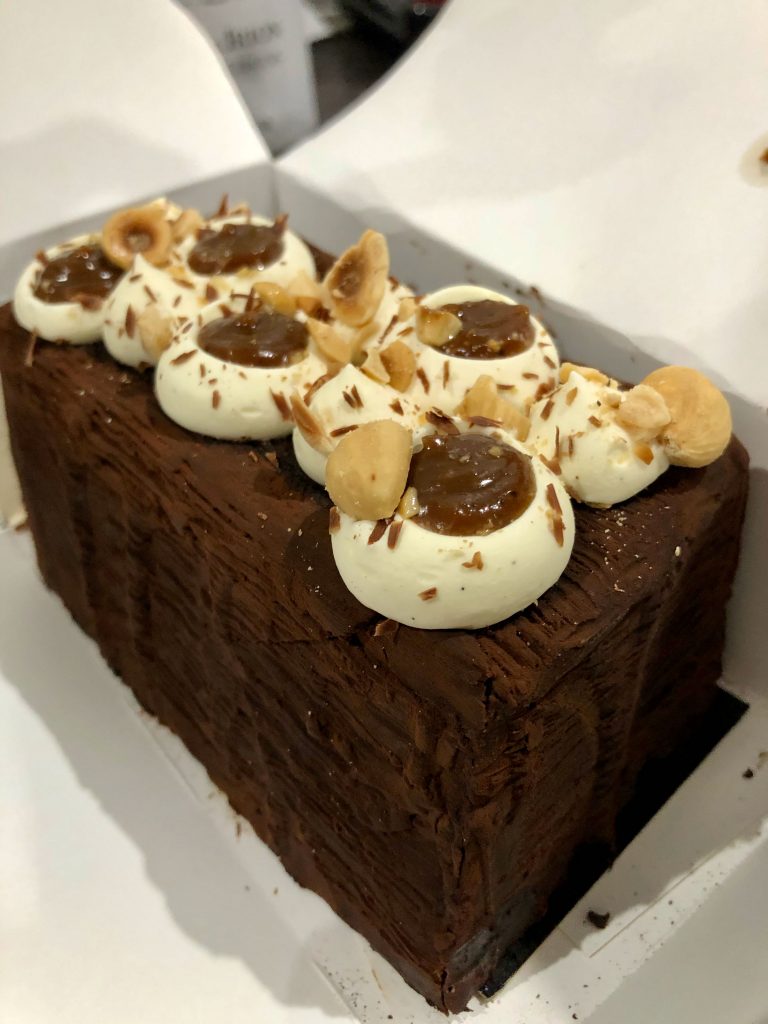 Presents are typically exchanged and opened on Christmas Eve after dinner. For some families, Santa Claus—le Père Noël—comes by to drop off gifts and trinkets when everyone is out for a walk or at church on Christmas Eve.
Read more: Gifts to Bring to French People From the USA
Christmas Day
With most of the celebrating being done on Christmas Eve, Christmas Day itself is generally a more relaxed affair in France, in comparison to the United States. Some families might open gifts in the morning although many will have done so the night before. Lunch is the next big event where a few courses might be served. Followed by dessert and more chocolate, you'll be thankful for a light dinner later on!
---
Have you ever spent the holidays in France? What was your experience with Christmas in France?
How the French Celebrate Christmas