This post may contain affiliate links. Read the full disclosure here.
Looking to get in the Christmas spirit? Fortunately, not even a pandemic can stop the City of Light from putting on a festive show. I love Paris during the holidays. Here are some of my favorite places to see the best Christmas lights and decorations in Paris. So, grab a vin chaud and bundle up.
Place Vendôme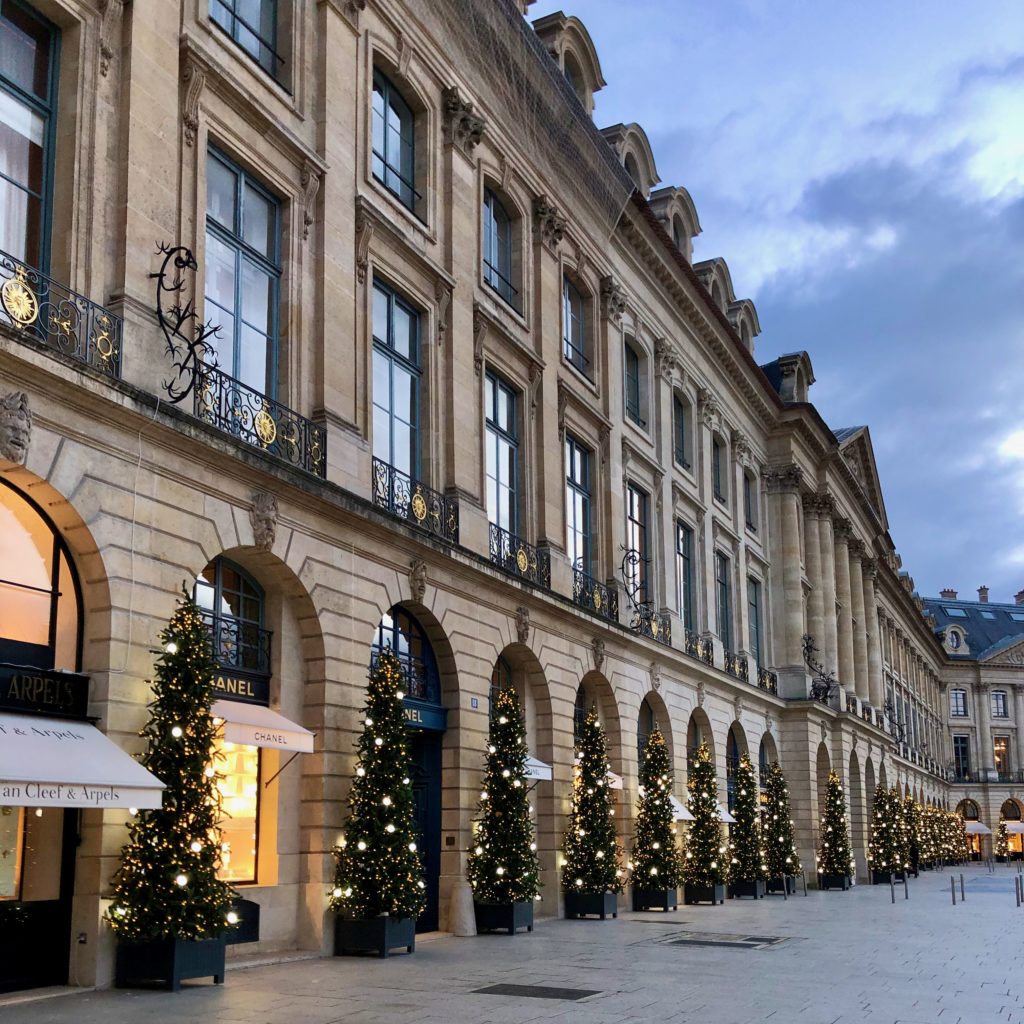 With trees lining the open square, this is an elegant and charming spot to visit. I am a big fan of the white lights and matching trees, especially next to those brilliant blue doors. P.S. I heard the hot chocolate at the Ritz is excellent!
From November 19, 2020
Rue Saint-Honoré & Place Maurice Barrès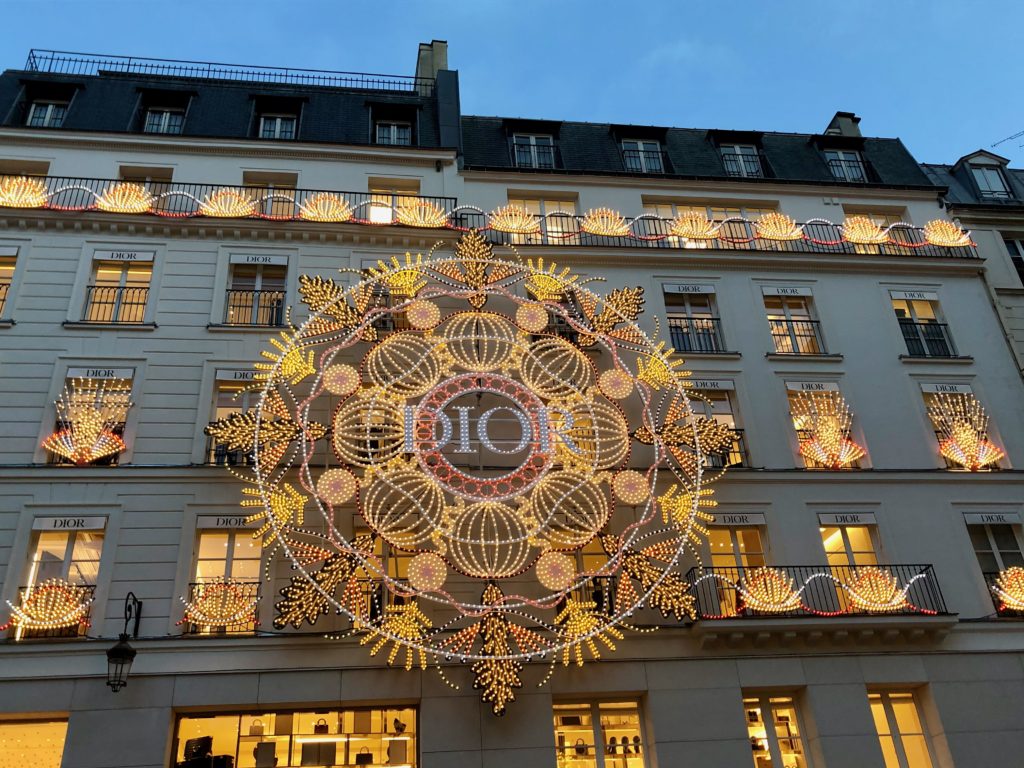 This is a fun street to stroll down anytime of the year, but especially around the holidays. In this area, you'll find some big-name designer stores, like Dior and Chanel, decked out with flashy lights and installations for the season.
From November 18, 2020
Le Village Royal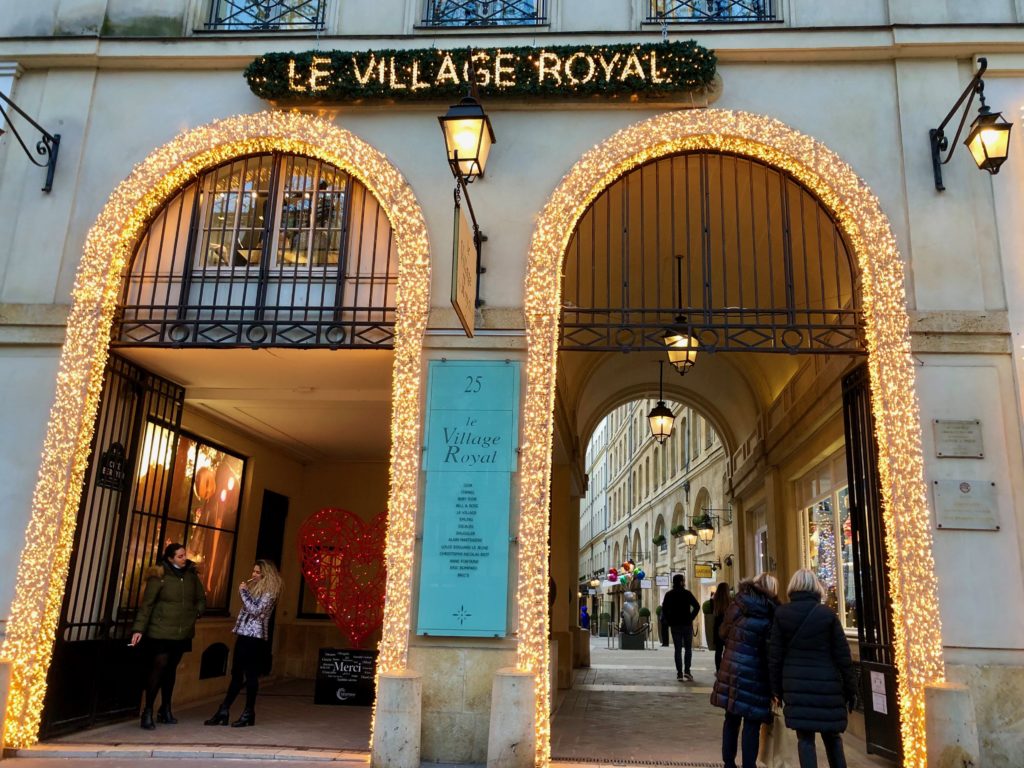 Located right by the well-known L'église de la Madeleine, this spot frequently has temporary art installations throughout the year. Sometimes quirky, always cool.
Avenue Montaigne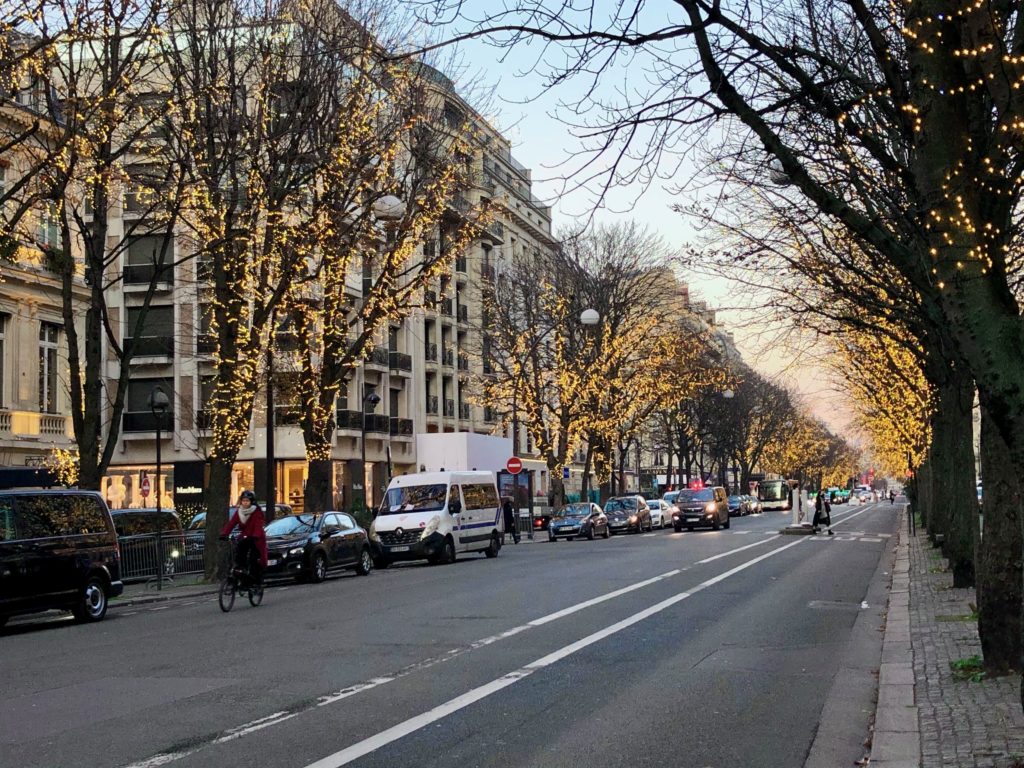 Personally, I was not particularly impressed with this street. Instagram led me to believe that it would be absolutely lined with lights, but not all the trees had lights on them, leaving ugly patches. It was still very pretty but the real show, in my opinion, was just a short walk away…
From November 19, 2020
Avenue des Champs-Élysées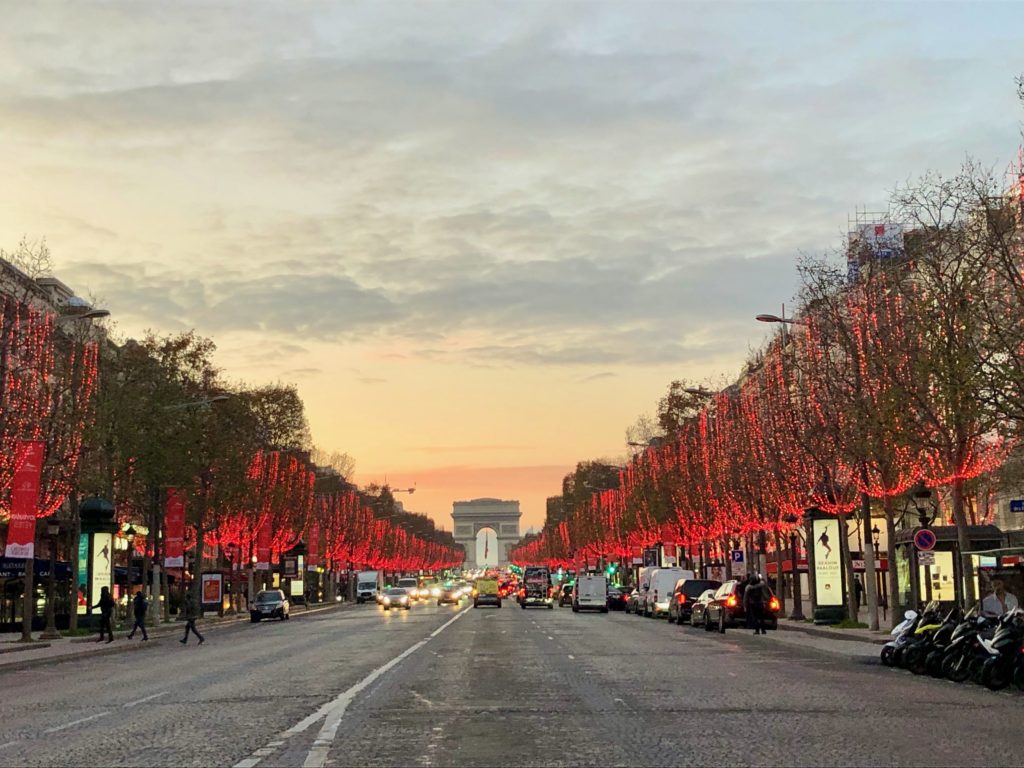 The lights here are uniformly spread among the trees and the effect is gorgeous. 2020's lights are red, lining the avenue all the way from Place de la Concorde to the Arc de Triomphe. It's really cool to be there when the lights turn on for the evening at 5PM!
From November 22, 2020 to January 6, 2020
Galeries Lafayette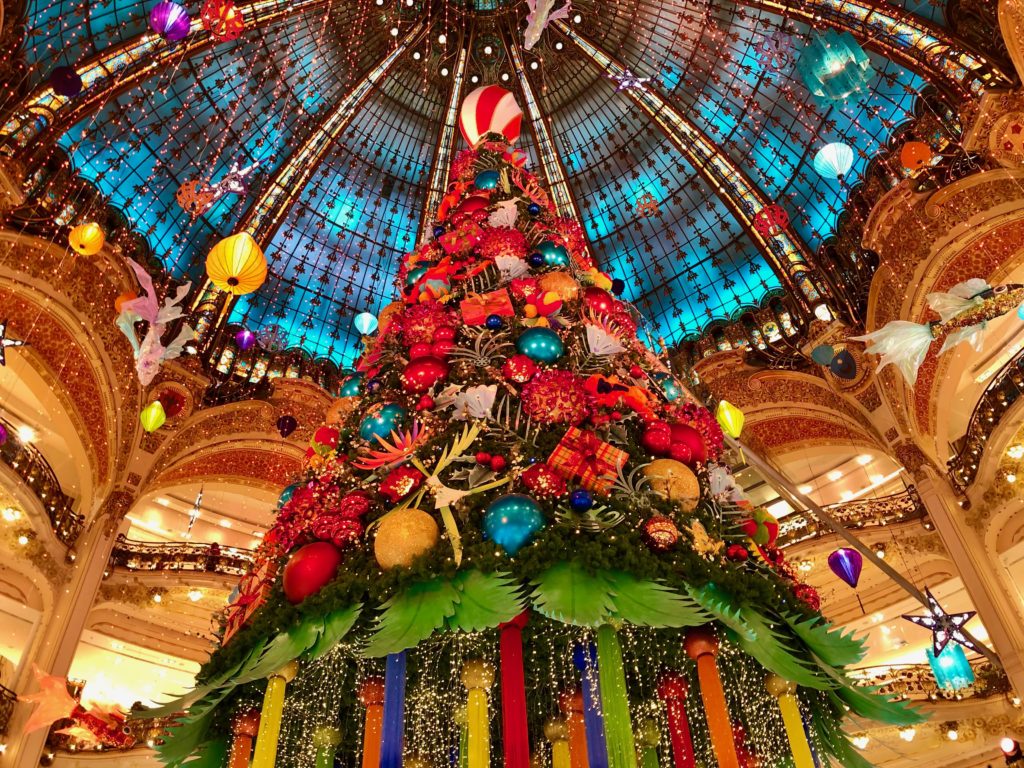 One of the most well-known places for Christmas decorations and it's easy to see why. This department store goes all out for the holidays. Every year, there is a huge, breathtaking Christmas tree. Be sure to check out the animated Christmas windows outside as well.
From November 18, 2020 to January 3, 2021
Galerie Vivienne
This passage is pure magic. Many of the covered passages will string up some lights but this gallery really stands out. I love the fairy light curtains basking this place in a warm, inviting glow.
Le BHV Marais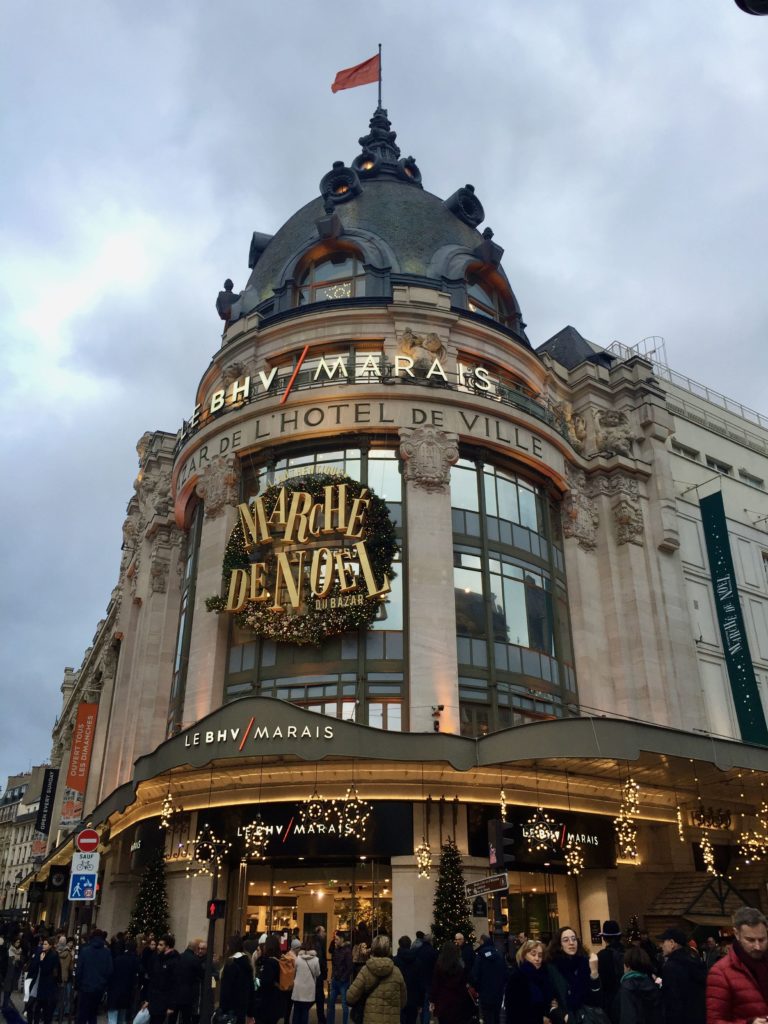 This department store usually decorates their facade with dazzling lights, and the animated Christmas window displays are not to be missed. It's so bright here, you won't have any trouble finding it in the dark.
From November 12, 2020 to December 31, 2020
Le Bon Marché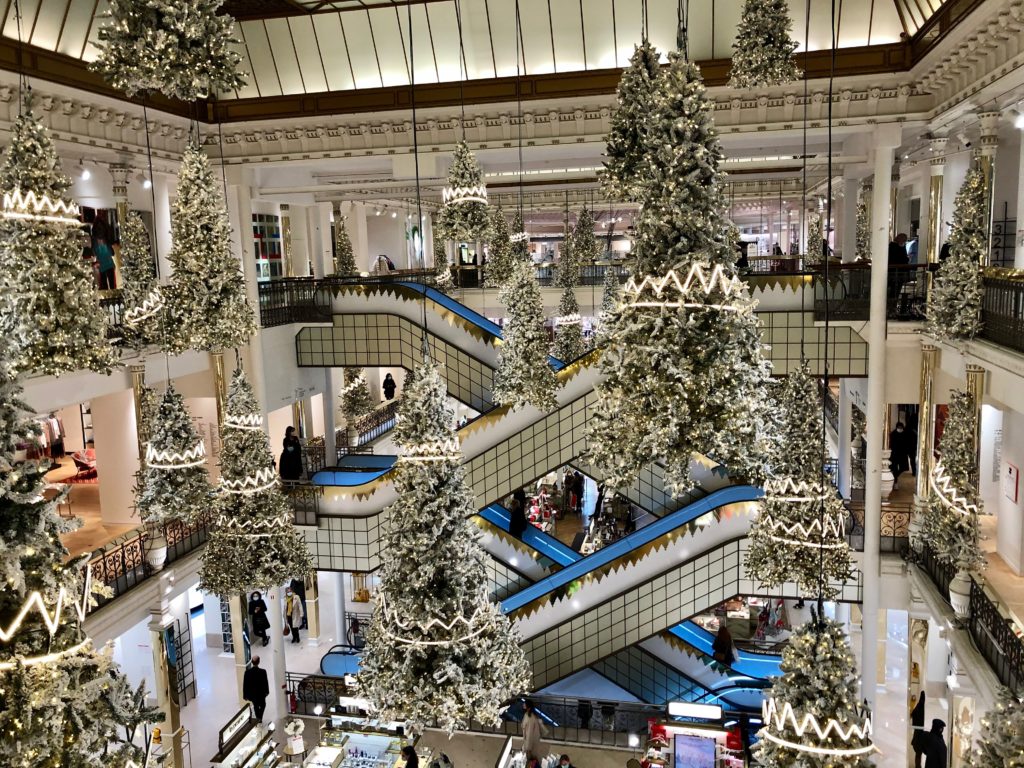 I know Galeries Lafayette is the more well-known of the department stores, but honestly, I like this one better. Maybe it's the classic beauty of it. While you're in the area, walk around the Saint-Germain-des-Près neighborhood.
From November 28, 2020
---
Where is your favorite spot to see Christmas lights in Paris?
Where to See the Best Christmas Lights in Paris