This post may contain affiliate links, meaning that if you click and make a purchase, I may earn a commission at no additional cost to you. Read the full disclosure here.
Due to the coronavirus pandemic, France has been under a nationwide lockdown since October 30, 2020 and it is expected to last in some capacity until at least December 1st. This second confinement has been different in many ways from the first lockdown, and to be honest, a heck of a lot more confusing.
What are the rules?
The rules continue to change throughout this confinement. The government has been regularly reassessing the situation and adjusting guidelines as necessary with Paris following suit. By the time I publish this article, I'm sure some new bit of information will have surfaced.
In short, we are allowed outside for essential tasks, but the term "essential" keeps evolving. We can go grocery shopping, get things from the pharmacy, take our rabbit for a walk (jk and looking to see if you're reading!), and go to work if required. In regards to exercise, we are allowed out once per day but we must stay within one kilometer (0.6 miles) of our home.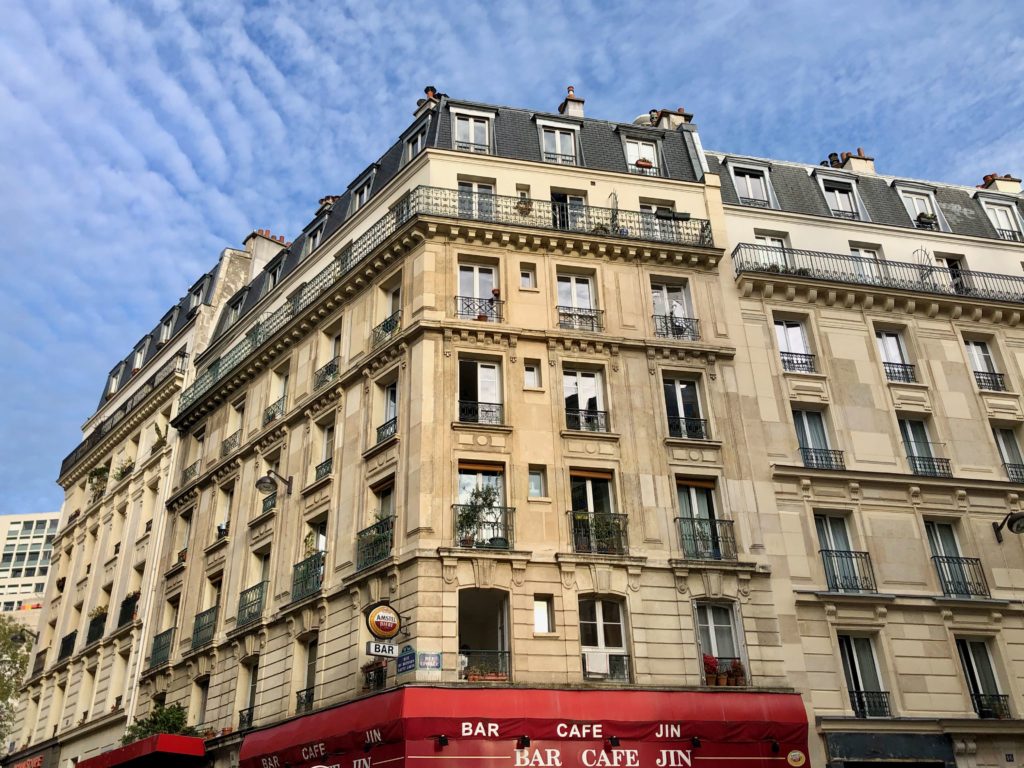 Keeping with the spirit of the confinement, we should not be going over to anyone's house, unless it's for an emergency family situation. We should also not be meeting up with friends, even to go for a walk outside.
Like last time, any time we go out, we must fill out our attestation (permission slip), and non-compliance with any rules will result in a 135 euro fine (160 USD). Here's a PDF of the current attestation, if you want to check it out:
What is open during the lockdown?
During the last lockdown, you assumed everything was closed, and you just stayed home all the time. That is not the case this time.
The confinement started out quite strict with non-essential businesses forced to close immediately. Basically, if the primary things sold were deemed non-essential by the government, you had to shut your doors. On the other hand, supermarkets, like Monoprix, which primarily sell food were allowed to continue selling clothing, make-up, books, home goods, holiday decorations, and other "non-essential" things.
It was not long before small shops complained about the unfairness of this, and I totally get where they're coming from. However, the government response was to force the big stores to block off the non-essential items in the store and authorize all stores to sell non-essential items online only. To summarize: You can't buy the holiday decorations that you see on the shelf, but you can order them online and then pick them up at the store.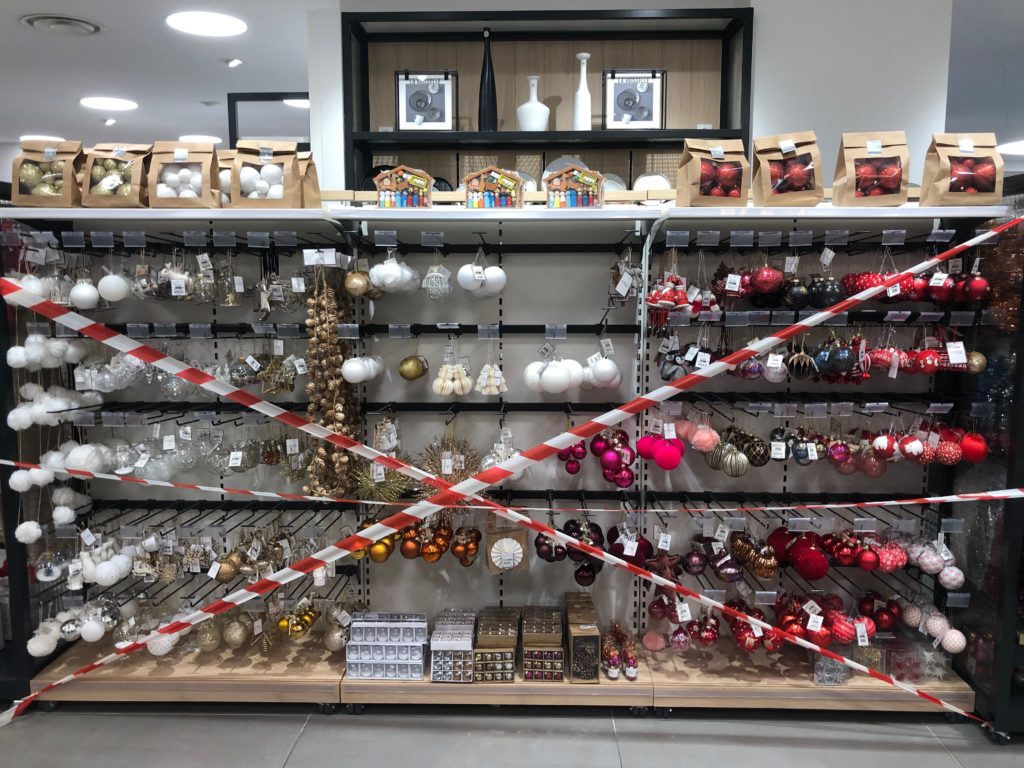 It's somewhat fair. I'm not sure if small businesses were ready for this online transition in the same way that big businesses with an already established online presence are.
And it all feels a bit arbitrary. You can go to a gardening store which is allowed to be fully open to the public but if you want to get some reading material, you have to order it online and pick it up at the door. Don't get me wrong, I am happy that we have this "click and collect" option, but you do understand my confusion, right?
By the way, parislibrairies.fr is a good option if you're interested in supporting local bookstores specifically in Paris. If you're located in the US, check out bookshop.org which is an online platform that actively supports and promotes independent bookstores.
A lot of restaurants are open for takeaway this time, and Jonathan and I are here for it. I hope that this has worked out for them and they've had enough business during this difficult time.
Basically, anything that you need or want, you can get through pickup or delivery, although you may not have as many choices as usual. Consequently, I think there has been less panic buying overall, and it doesn't seem as though stores have run low on stock.
What does Paris actually look like right now?
If I didn't know that Paris was in confinement, I would not have guessed that to be the case. Obviously, I'm not sure what it looks like in other parts of France at this time, but it is fairly busy out there, at least where I live. It's likely the touristy areas of Paris are quieter than usual.
I don't find this surprising at all. Schools are open, although high schools now have the option to do a hybrid model of learning, as long as students are still in school at least 50% of the time. People are going to work. Non-essential businesses are closed to the public but many are still functioning at some level. Parks and gardens are open.
To be honest, I appreciate that there are more people out on the streets than last time. Of course, I hope that they have a legitimate reason to be out there. During the last confinement, I stopped going for walks by myself because there were so few people out that it made me feel uncomfortable.
Even with all the people outside, it seems enough people are taking the appropriate precautions, and the number of daily Covid cases is definitely coming down. It's a relief to know that what we're doing is paying off.
How has it been?
With the start of confinement at the end of October, followed by the US elections a few days later, well, November has been a long month, for sure. (Yes, I know it's only the 21st. That's exactly my point.)
Election stress aside, my daily routine hasn't changed much. I do yoga nearly every day. I go grocery shopping once a week and also try to regularly hit up the local outdoor market. I write and get distracted and try to write again. I miss going for long walks in other parts of Paris, but surprisingly, I've still found a couple of space invaders within my radius.
With limited time outside, I feel like I haven't had my fill of fall yet. While I'm happy that Christmas trees will soon be out for sale (apparently, they're essential), I'm not ready to say goodbye to autumn yet.
Like so many others, we are dealing with our own set of cancellations and disappointments. You might remember that Jonathan and I had a very small civil ceremony at the town hall last year because we had big plans for 2020: a wedding celebration with my friends and family in the United States and one in New Caledonia, where Jonathan is from. We postponed back in June, and I've had plenty of time to process this but with the holidays approaching, I can't help but feel a twinge of sadness.
By now we would have been stateside, making last arrangements for the wedding, which was to be November 28, 2020. We were going to spend 3-4 weeks in the States as our visit for the year.
I'm not looking for sympathy. All in all, we're fine, and I know that we're among the lucky ones. I think I realized quite a while back during this pandemic that going to the States would not be possible for some time.
I just wanted to share this because if you're feeling down about canceled plans and visits, I want to remind you that your feelings are valid. It's easy to feel guilty mentioning a disappointment which may come across as trivial when there is so much going on in the world, but your experiences are valid, too. Take time to acknowledge what you're feeling. You can care about the pandemic and also feel sad about things being canceled.
We're all in this together.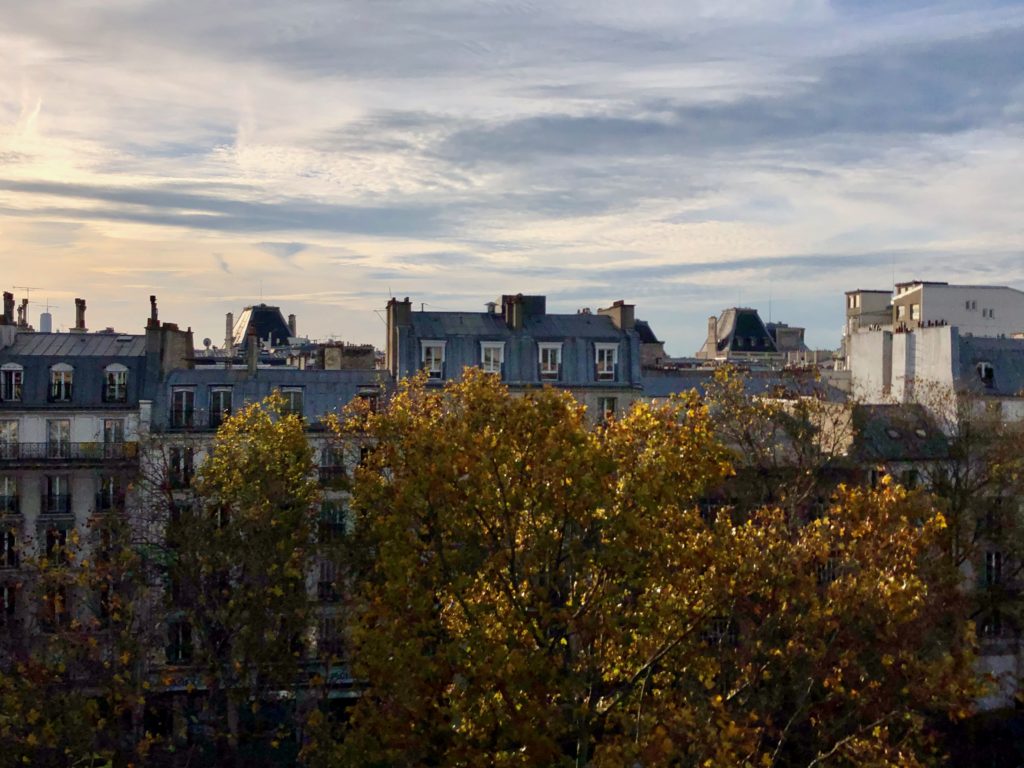 Confinement 2.0: Life During the Second Lockdown in Paris