This post may contain affiliate links, meaning that if you click and make a purchase, I may earn a commission at no additional cost to you. Read the full disclosure here.
If you told me 5 years ago that I would own all of these household items, I wouldn't have believed you because I certainly didn't have a need for them. After moving to France, some of these items I bought and others I now own due to a merging of households with my French husband. Typical in many French homes, here is a list of common things that, as an American, I never owned before moving to France.
1. Square Pillows
Truthfully, this is the only thing on the list that I don't like, so let's just get this one out of the way to start. #sorrynotsorry, but square pillows for sleeping are wildly impractical. Rectangular pillows are the superior choice and I will never be Team Square Pillow. Ever. France, respectfully, you (and the majority of Europe 😅) got this one wrong. Whew, I feel better already having gotten that out of my system!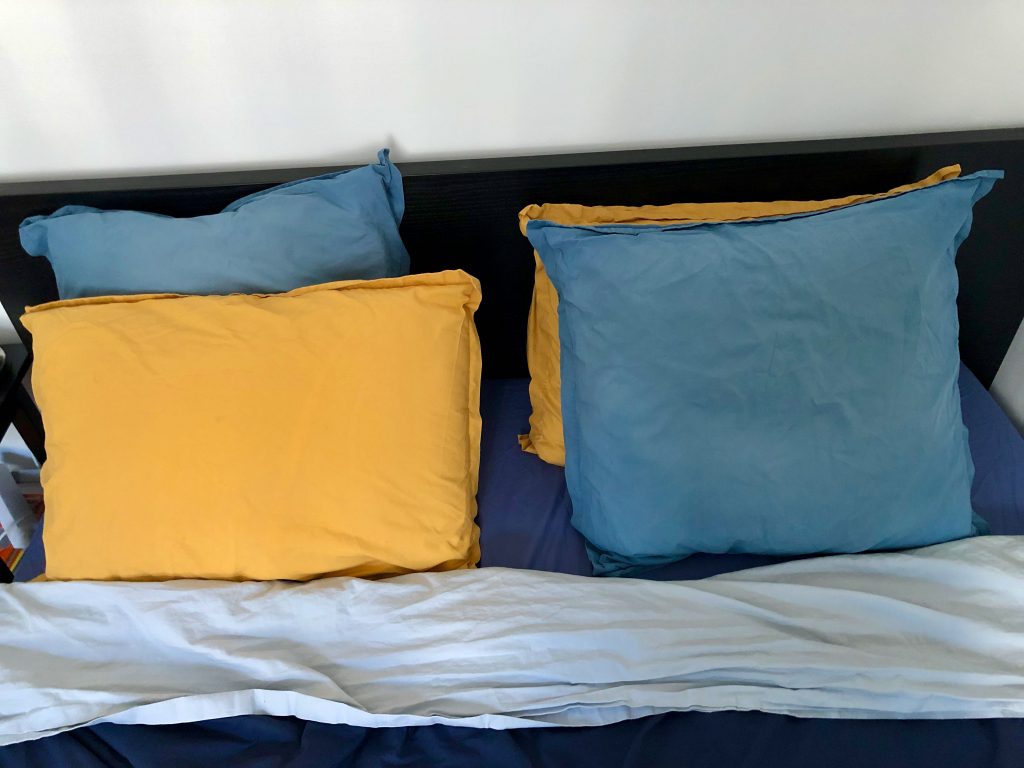 And yet, I do own square pillows and use them on my bed to sleep with because that is largely the only choice here in France. With this shape, it feels like you're wasting a lot of pillow square footage (meterage?). You can, of course, opt for the folding, scrunching technique to make use of as much pillow as possible. I won't be holding a demonstration though, so you'll need to figure that one out on your own.
2. Washcloth Mitts
In France, it is quite common to find gants de toilette in the bathroom. This is basically a washcloth in the form of a pocket or mitt without a thumb. You can put your hand inside and use it in the shower to wash yourself. It's definitely more practical than the square washcloths used in the United States. Come to think of it, I've rarely seen that format here.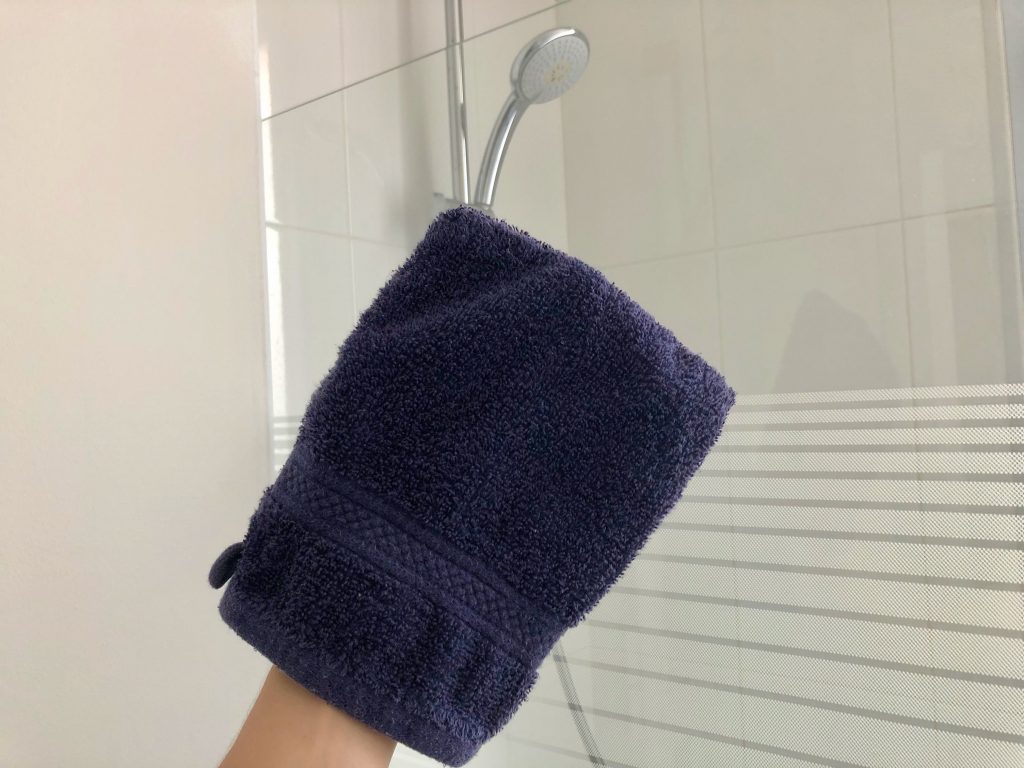 3. Specific Medicine for Every Single Ailment
Hailing from the good old U.S. of A., I'm used to buying medicines and vitamins of the multi-purpose nature. We seem to want to get our money's worth into every pill and syrup, even at the expense of it not being the best for targeting a particular ailment.
On the other hand, most medicines here in France serve a single purpose. Shockingly, you can't get a quadruple-action common cold cough syrup that simultaneously suppresses your cough, makes your cough more productive, clears up your stuffy nose, and reduces your fever. No, no. When you go to the pharmacy, you'll get separate medicine for each of those individual symptoms. While this results in dedicating an entire drawer (or two) to your medicine collection, this is probably for the best.
4. Cheese Box
This is not something you'll find in every French home, but I think it should be required of every French household. Cheese boxes come in varying sizes although you might still have a hard time fitting one in your minuscule Parisian refrigerator. Some are more fancy with carbon filters to eliminate odors—that's the level of bougie cave à fromage that we own.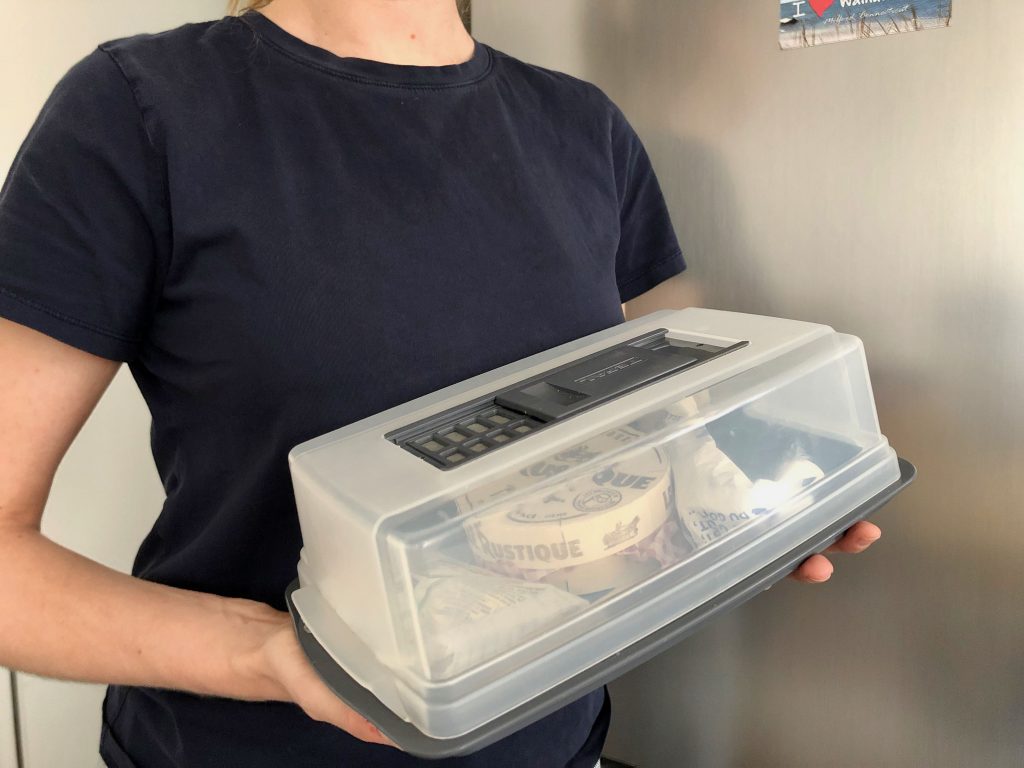 Whatever the format, it saves your fridge from smelling very ripe. I'm almost certain our cheese storage container will also save our marriage. As you already know, like any good Frenchman, Jonathan has a love of stinky cheese.
5. Kitchen Scale
I love cooking and I am an avid baker. Like most Americans, I am accustomed to using measuring cups in the kitchen. When moving to France, I even dedicated precious space in my suitcase for a set of liquid measuring cups and a set of dry measuring cups.
Related: Things I Bring Back to France From America
Outside of the United States, however, it is more common to measure ingredients by weight instead of volume. As someone who requires a recipe for everything, a kitchen scale is absolutely essential to make sure that I can follow the directions. Now that I've gotten used to this system, I do really like it and find it to be easy and accurate.
6. Toast Tongs
Toast tongs are a basic utensil in the French home. It may seem frivolous to you at first, but once you've scorched your fingers trying to coax a crusty bit of baguette from the toaster, you won't question it ever again!
Whenever there is some leftover baguette from our bakery run, we slice it up and store it in the freezer. It's the secret to always having baguette bread at the ready for our breakfast in France. Alternatively, the frozen baguette sometimes makes its second appearance during our evening apéro. Whatever the case may be, we are happy to have a pair of tongs to grab the bread after toasting it.
7. Water Carafe
Literally every French person owns a water carafe. Every single one. I am not even exaggerating. It sits on the table at every meal. Naturally, I had to get one because I was feeling major FOMO.
A water pitcher is indispensable in the French home because most water glasses are extremely small. We're talking laughably small. Jonathan and I opted for the biggest glasses we could find, which are only twice the size of what you typically find.
8. An Actual Collection of Wine-opening Gadgets
This one doesn't really need much explanation. To be honest, I had no idea there were so many different types of wine openers and gadgets but thankfully, we have a whole collection now in order to fulfill all my wine-opening dreams!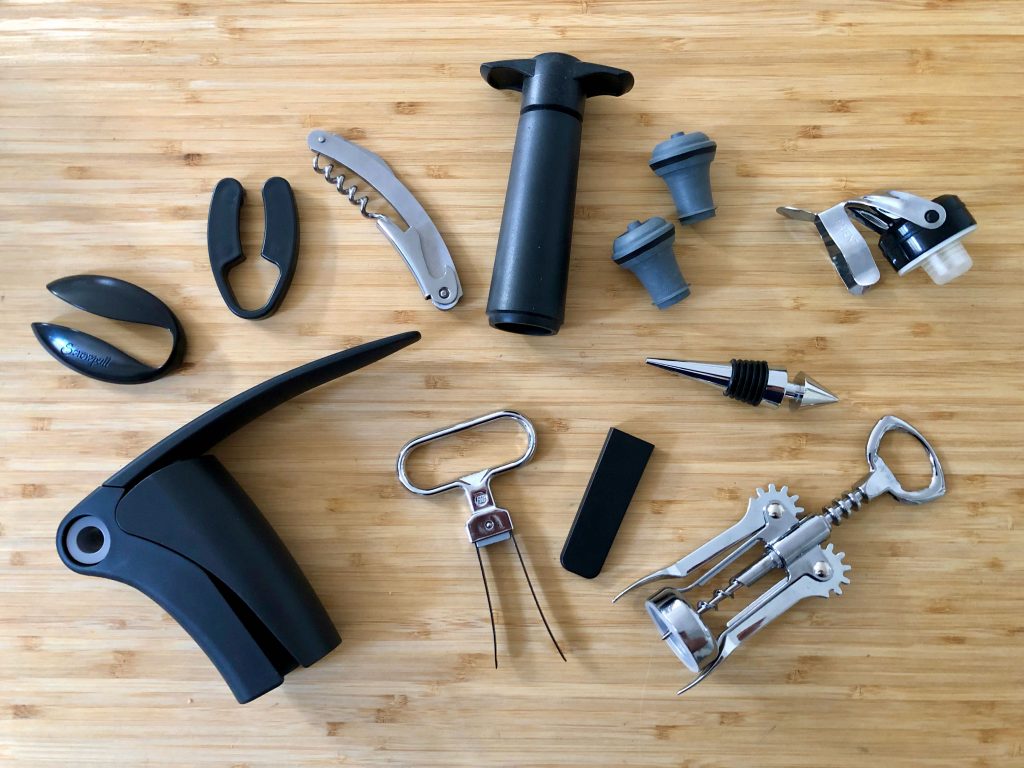 ---
What's something that you own since moving to France that you didn't have before? Or if you're not living in France, is there something that you noticed on your travels that felt typical for a French household?
8 Things I Own Since Moving to France