This post may contain affiliate links, meaning that if you click and make a purchase, I may earn a commission at no additional cost to you. Read the full disclosure here.
Has it really been two years already since this American picked up her life to join her Frenchman in France? This time has gone by so quickly, and I'm sure you'll agree with me that it has certainly been an eventful two years. Let's take a look at some of the ups and downs from this past year of living in France.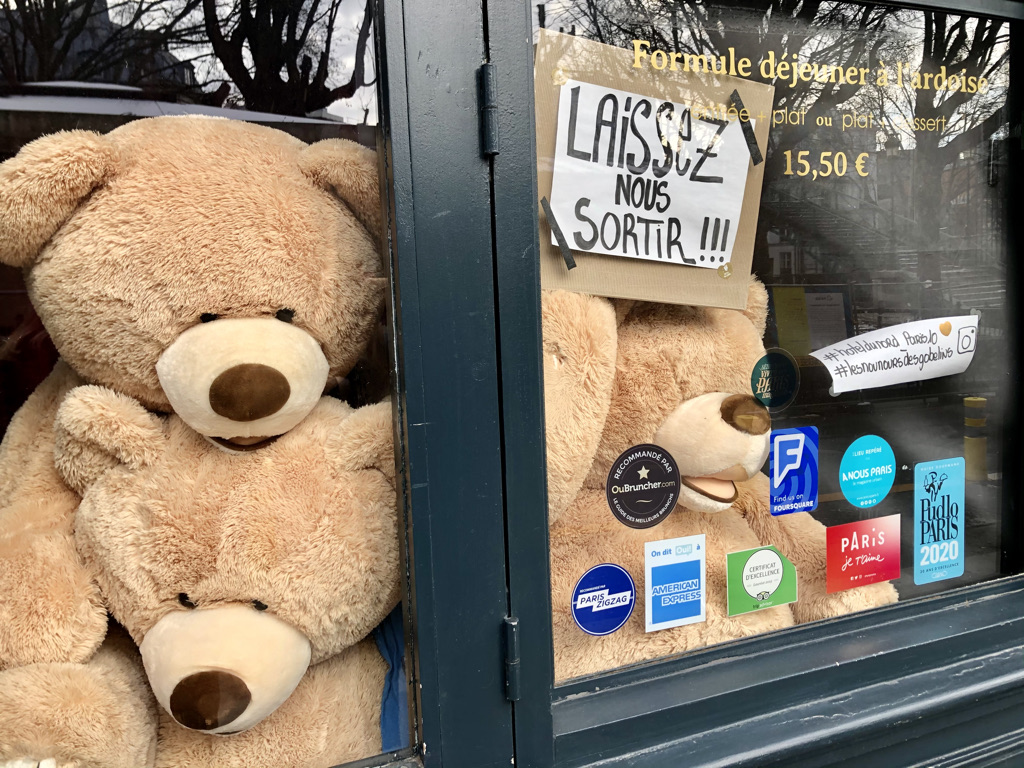 Highlights From Year Two
We didn't travel much this past year, for obvious reasons (and specifically Confinement 2.0), but we did manage a few trips in France. We saw Chartres illuminated at night, drank champagne in Reims, ate our way through Troyes, wandered the streets of Versailles, and visited the in-laws a couple of times in the beautiful Dordogne region of France.
Perhaps the most significant highlight of this year was our move to a bigger apartment. I know you enjoyed seeing our stuff get moved out of our seventh-floor studio via the window. It's taking us a little time to set things up how we want, but we really do love the new place. In case you were wondering, we have yet to resolve our issue with the landlord wanting to keep more than his fair share of the deposit so stay tuned for an update on that front.
Even though this is my second year living in France, there was still a lot of French bureaucracy to sort through. It may not seem like much, but in one year, I signed an integration contract, took a French language test, and completed a series of civics classes. These are all requirements as the spouse of a French citizen living in France.
Additionally, I have submitted the paperwork to exchange my American driver's license for a French license, but let's not dwell on the fact that I'm still waiting for them to determine whether or not my flimsy Connecticut license is fraudulent. The grand finale to cap off Year Two was my successful renewal of the carte de séjour "vie privée et familiale." This residence permit will last me two years.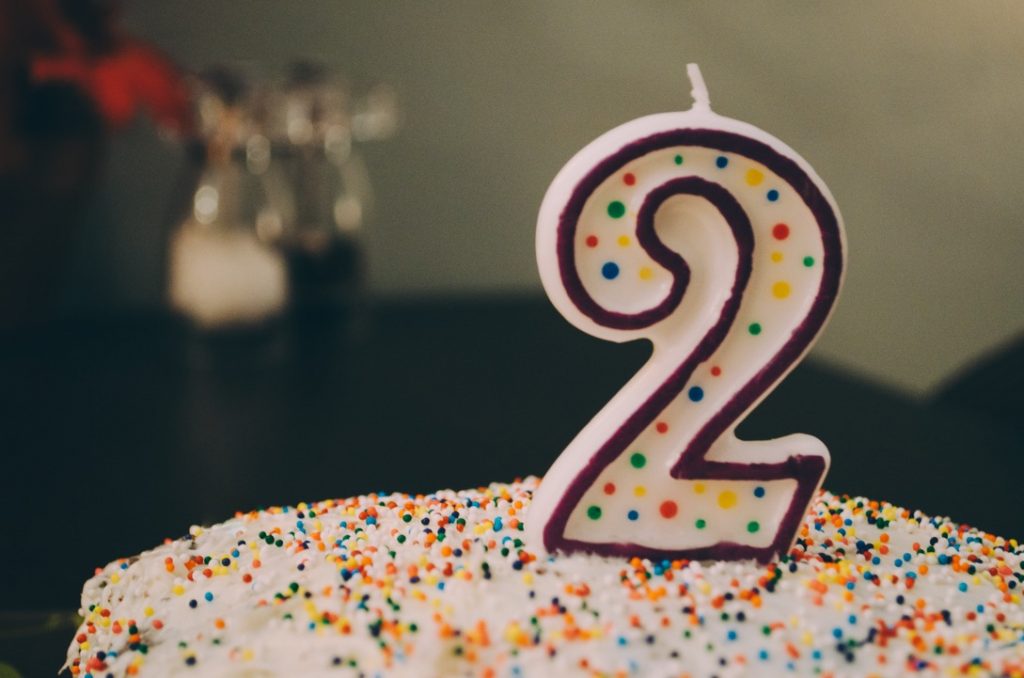 Blog Stats
The top keyword used to find my blog this past year was "french eating habits," closely followed by "dating a french man," and "french men." Hmmm… interesting!
34% of readers are from the United States and 34% are located in France. The UK, Canada, and Australia make up 9% of readers.
64% of readers are female
A carryover from last year, the most viewed blog post continues to be 7 Signs You're Dating (or Married To) a Frenchman
Top 3 administrative posts of this year, based on number of views:
Top 3 posts of this year with the most comments:
My favorite post to write this year: Don't Visit Paris (only read this article if you appreciate satire)
Oh, and Américaine in France was added to Feedspot's list of Top 35 Living in France blogs
What's Next?
Let me just go ahead and manifest a few things and see if they come true…
Over this next year, I will get my French driver's license, recuperate the full deposit from our previous landlord, and travel outside of France. We actually have our flights booked to travel back to the United States in November. It'll be our first trip back since January 2020! We did postpone our American wedding celebration to 2022 but we are happy to be back in the States for Thanksgiving this year. Keep your fingers crossed for us so that we can stick to our plan.
On the professional side of things, I look forward to seeking out new opportunities for collaborating and expanding the content and services I already provide. Blogging and creating content across social media channels is seriously challenging so it's been rewarding to see a return on that hard work. Honestly, college-age Ellen would have laughed in your face if you told her that one day she'd be writing for a living. That girl could never finish an essay any sooner than the day before the assignment was due. (Always pulled through with a stellar grade though 😉)
Consistently showing up is still a challenge for me, but you know what keeps me going when I want to procrastinate? You. I am overwhelmed by the support that I have been so lucky to receive over these past two years. I appreciate every comment, email, and share. I love the discussion as much as the words of encouragement. Thank you for celebrating with me, for sharing the frustration, and for laughing along the way. I am truly grateful.
Two-Year Blogging Anniversary