This post may contain affiliate links, meaning that if you click and make a purchase, I may earn a commission at no additional cost to you. Read the full disclosure here.
Last Updated: August 17, 2023
Troyes, the city of a thousand colors, is an often overlooked gem of France. Located approximately 87 miles (140km) to the southeast of Paris in the Grand Est region of France, this town is worth a visit for the architecture, churches, museums, food, and champagne (of course). Check out this guide to plan your day or weekend trip to Troyes.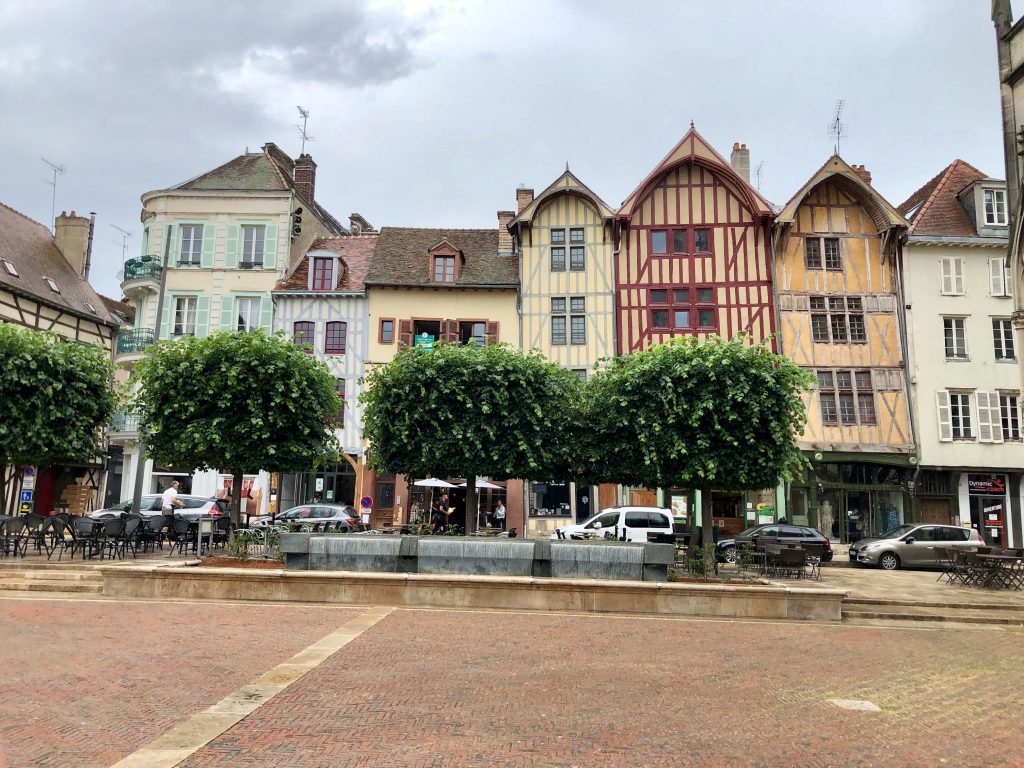 How to Get to Troyes (From Paris)
To get to Troyes from Paris, you can take the train from Gare de l'Est. Since it's a regional TER train and not one of those high-speed TGV trains you've heard so much about, the ride will take a little over an hour and a half.
With its close proximity to Paris and its walkability (You can cross the city center of Troyes by foot in about 25-30 minutes.), Troyes could easily be a day trip, but I'd recommend spending the night. Many places of interest close by about 6PM in addition to the hour or two when everything is closed during lunch. There's a lot to do in Troyes, so you'll want to plan your trip strategically.
Honestly, I was impressed with all the things that this town has to offer.
What to Do in Troyes
Whenever I head somewhere new, I always look to see if I can take a walking tour. I didn't see any tours being offered by companies, but we decided to pick up an audio guide at the Tourism Office. They are available in multiple languages. There is also a free version of the walking tour completely online, but I think the device is easier to navigate and therefore, worth the price.
The audio guide offers a very nice route that brought us to all of the major landmarks and places we wanted to see. You can see the proposed itinerary on the map below.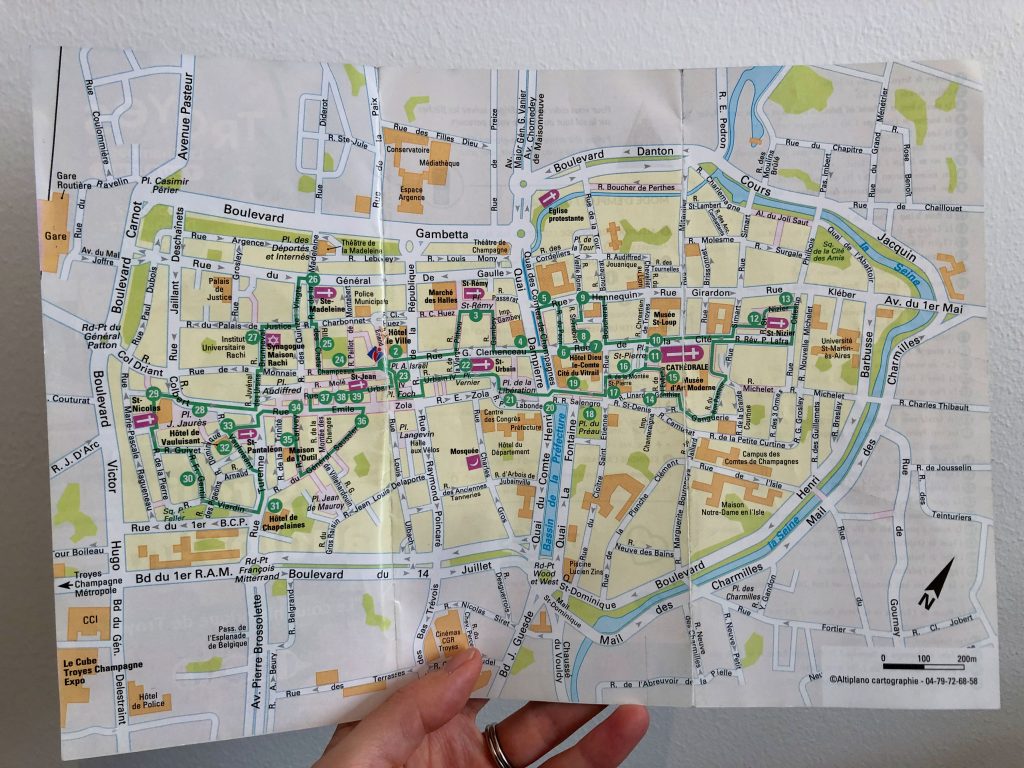 We both enjoyed the commentary on the audio guide, but we did skip a few places. We also stopped several times along the way for snacks and to visit certain museums and churches. The tour lasts an estimated three hours which is probably how long it takes if you strictly keep to the tour without making any stops. Let's just say that we went at a very leisurely pace and our tour lasted much longer.
Check out the route but pick and choose what you do with your time! There's no time limit for how long you can keep the audio device. You simply need to return it to them by closing time. Here's how I pack my bag when I'm out all day.
Admire the Architecture
Walking around the narrow cobblestone streets, one of the first things that you'll notice are the colorful, timber-framed houses which were built during the Renaissance but are based on a medieval design. Most of the buildings date from after the great fire of 1524 which ravaged a large part of the town. Those who couldn't afford to rebuild their homes from stone opted to replicate their former homes in the traditional half-timbered construction.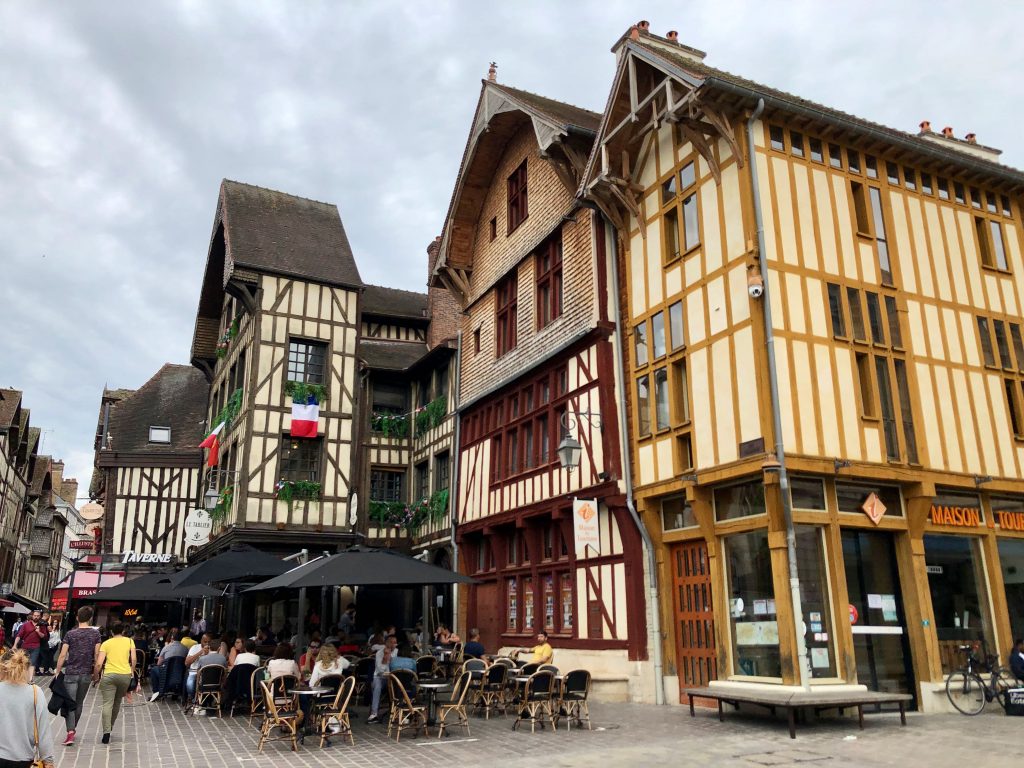 This type of architecture can typically be found in only a few regions of France, namely, Grand Est, Bretagne, and Normandie.
Churches of Troyes
Basilique Saint-Urbain: This basilica is admired for its gothic architecture and huge stained glass windows. Additionally, the remains of Pope Urbain IV, are buried here as Troyes was his birthplace.
Cathédrale Saint-Pierre-et-Saint-Paul: The Troyes Cathedral was constructed over several centuries but was never completed. In fact, there is an entire tower that was never built due to a lack of money, but this just adds to its charm! In addition to the stunning stained glass windows, you can also admire the church's collection of relics which include the skull and femur of Saint Bernard, the spiritual father of the Knights Templar. There are over one hundred sacred objects on display.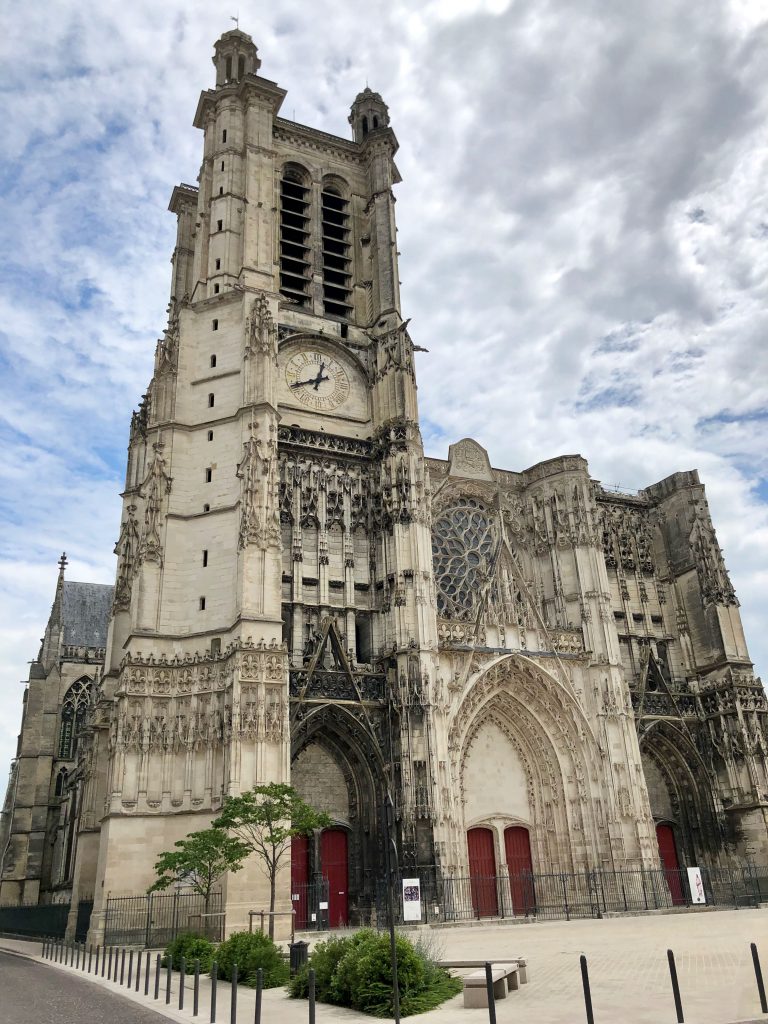 Église Sainte-Madeleine: This catholic church is one of the oldest in Troyes. It's well-known for its rood screen (called un jubé in French) made of stone. A typical feature of late medieval times, a rood screen is an ornate partition separating the nave from the chancel in a church.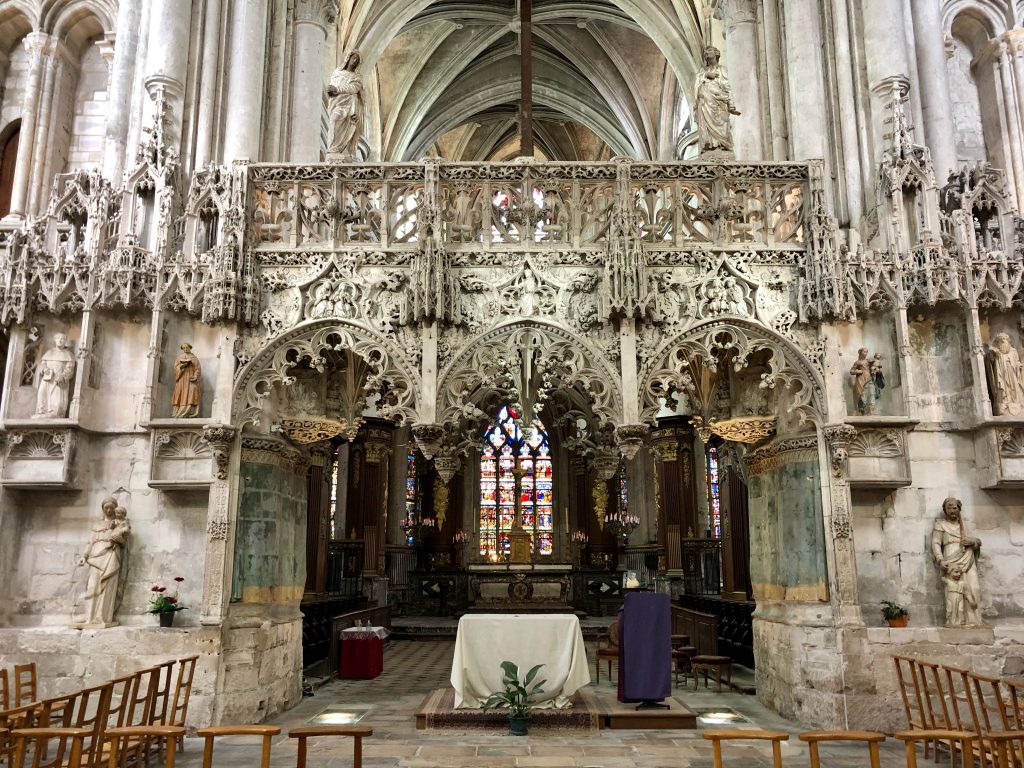 Museums of Troyes
For a rather small city, Troyes has quite a few museums. We chose two museums to visit (the first two listed here). It's worth noting that most of the museums close for lunch. However, if you don't finish your visit before the lunch break, you can generally go back to that museum to finish your visit in the afternoon, so make sure you keep track of your entrance ticket!
Maison de l'Outil et de la Pensée Ouvrière: an extensive collection of handmade tools for a number of trades throughout the years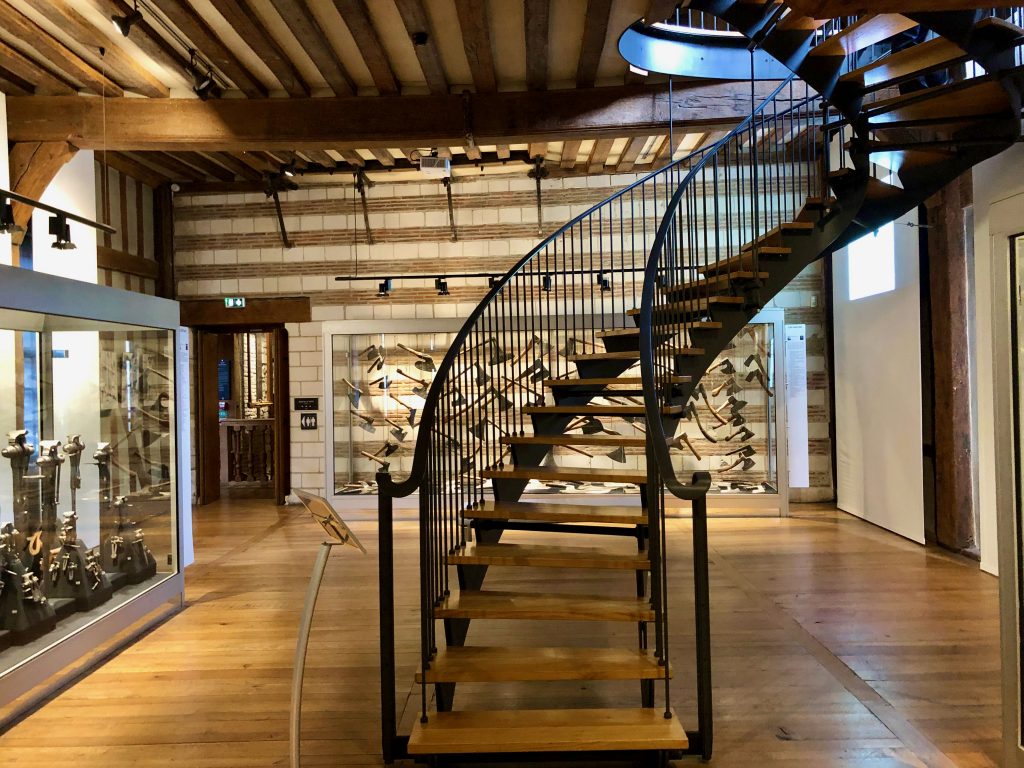 Musée Saint-Loup: natural history and archaeology are featured on the ground floor while art can be found upstairs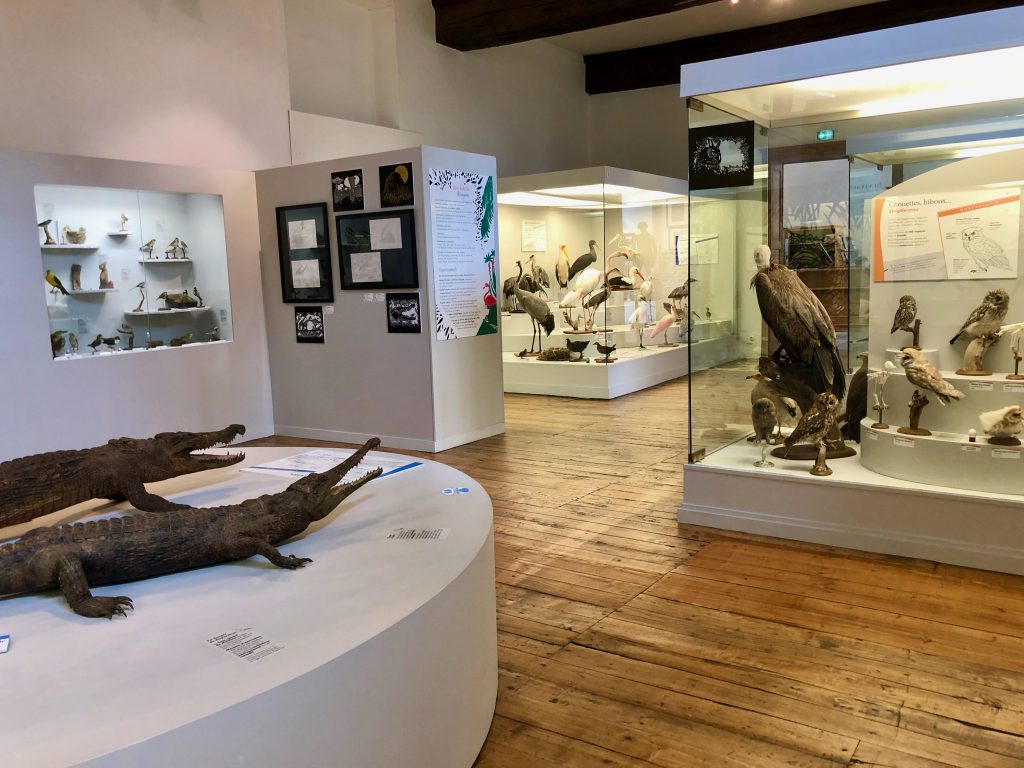 Musée d'Art Moderne: modern art (1850-1960), reopened in December 2022 after being closed for renovations
Apothicairerie de l'Hôtel-Dieu-le-Compte: apothecary (pharmacy) museum, reopened in December 2022 after being closed for renovations
Musée de Vauluisant (Bonneterie et Art Troyen du XVI siècle): showcasing Troye's textile industry and 16th century art
Landmarks to See
Le cœur de Troyes: a big, fat stainless steel heart weighing in at 2 tons—go take your picture in front of it! (P.S. It lights up in red at nighttime.)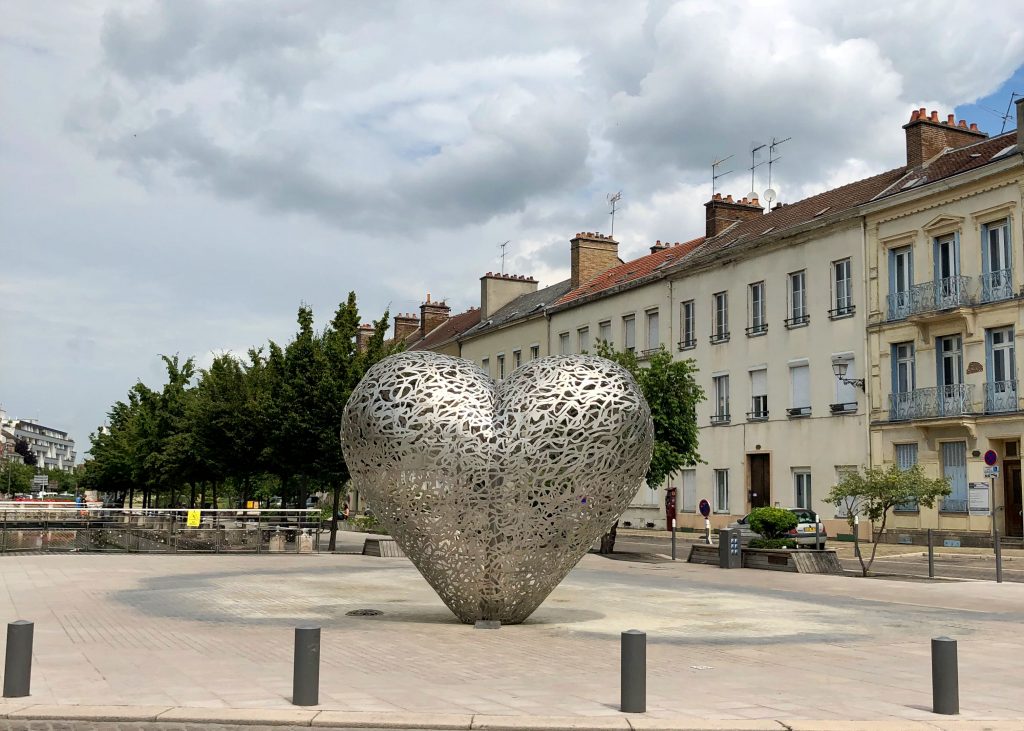 Lili ou la dame au chapeau: Lili is made of bronze and is waiting on this bench for you. Go say hi!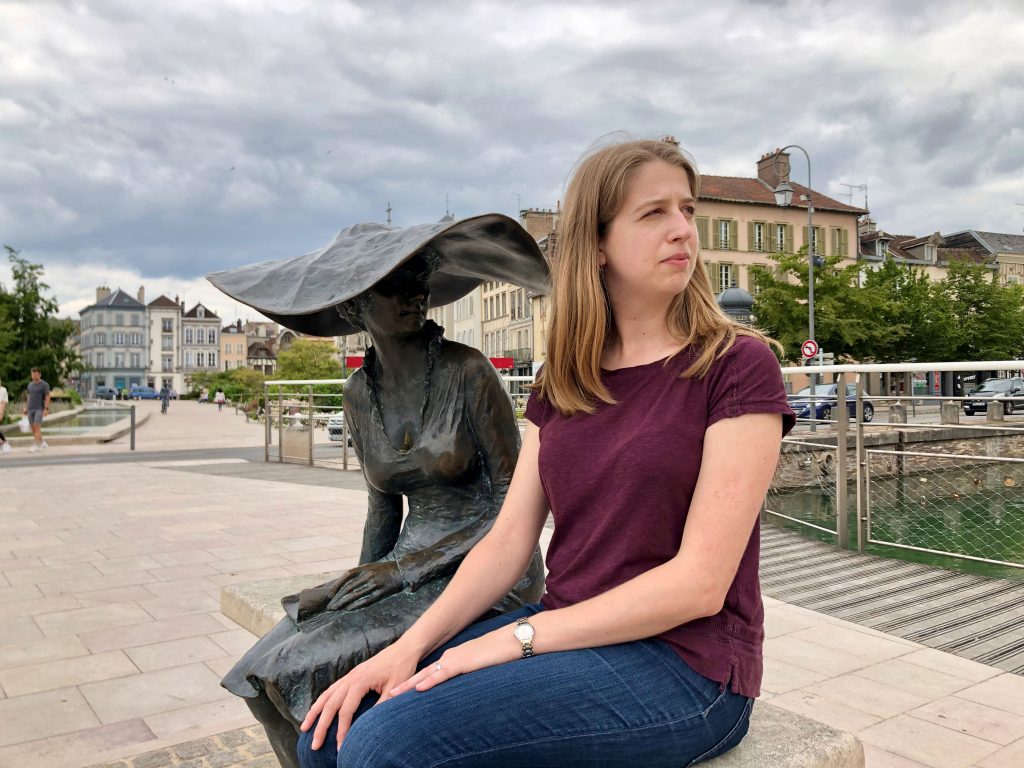 Ruelle des chats: This is one of the most famous streets in Troyes. It's a very narrow alley and apparently, cats used to jump from roof to roof.
Cour du mortier d'or: a typical Troyen courtyard with a well in the center
What to Eat and Drink
I'm going to warn you right now that the andouillette de Troyes is not for the faint of heart. This artisanal sausage is made from pork large intestines and stomachs. Hand-prepared and garnished with onions, herbs, and spices, it cooks slowly for several hours in a well-seasoned stock. It can then be served in a number of ways: hot or cold and with or without sauce.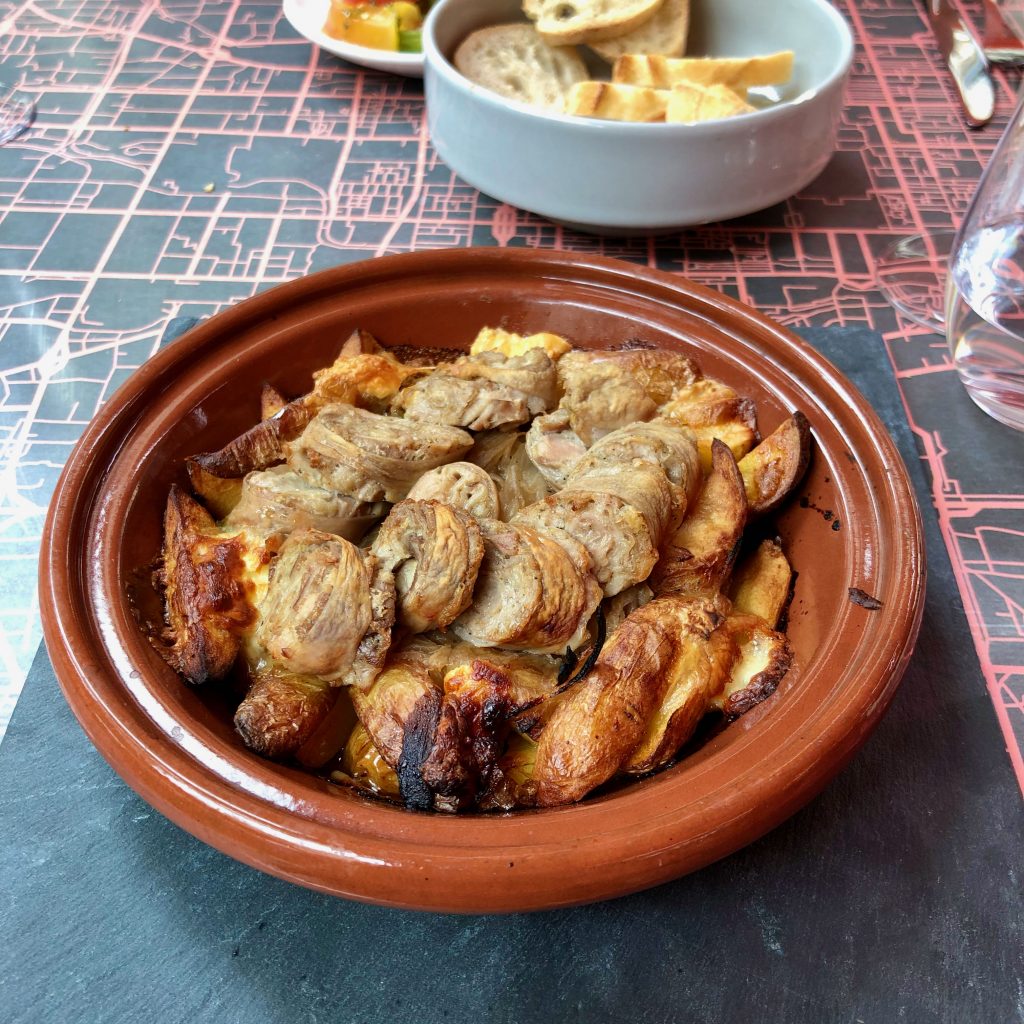 Unshockingly, Jonathan ordered the andouillette de Troyes twice in the same day. While I found it very flavorful, it was the texture that didn't quite agree with me. I was only able to take one bite, but I encourage you to give it a try!
Chaource is a regional cheese originating from the French department of Aube and more specifically, from the town of Chaource, which is located just south of Troyes. It is a soft cheese made from cow's milk. I found it to be slightly salty and not too strong. I really liked it!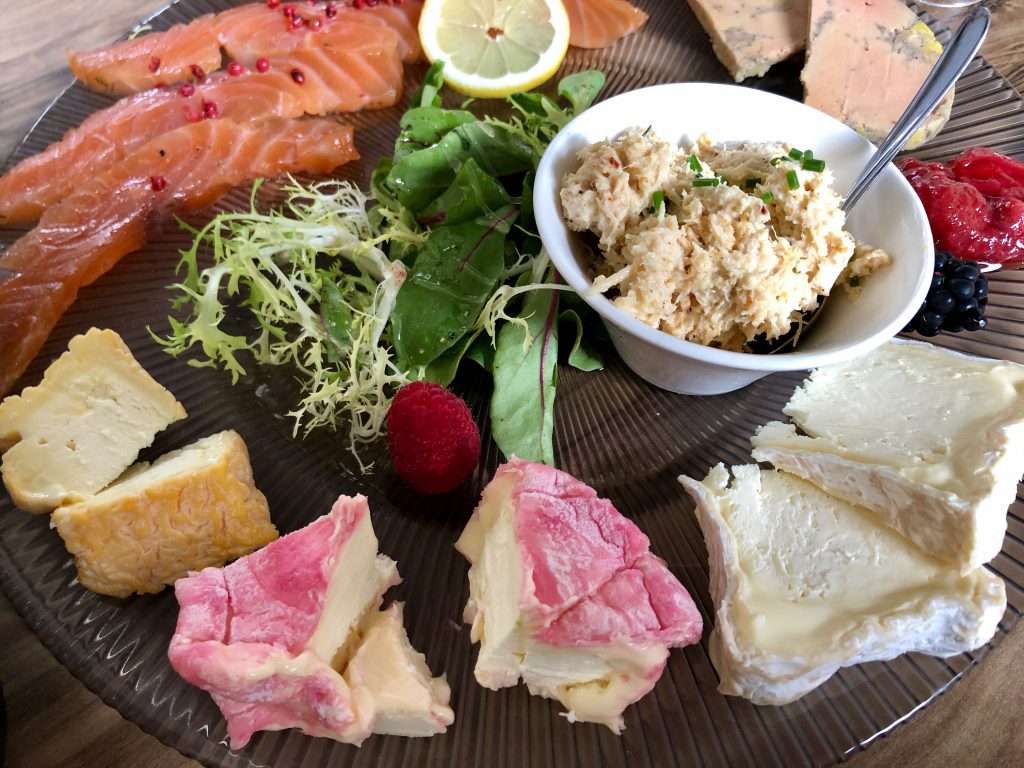 The Prunelle de Troyes was perhaps our best discovery of the trip. It's a liqueur made from the pits of sloe berries (blackthorn) which are a type of wild plum. By itself, it's a great digestif after a meal: slightly fiery but sweet on the way down. It can also be served over ice, in a cocktail, or poured over a sorbet.
The Cellier Saint-Pierre, located right by the Troyes Cathedral, has been making this liqueur since 1840. When you stop by to pick up a bottle, be sure to ask if you can take a look at the cave downstairs.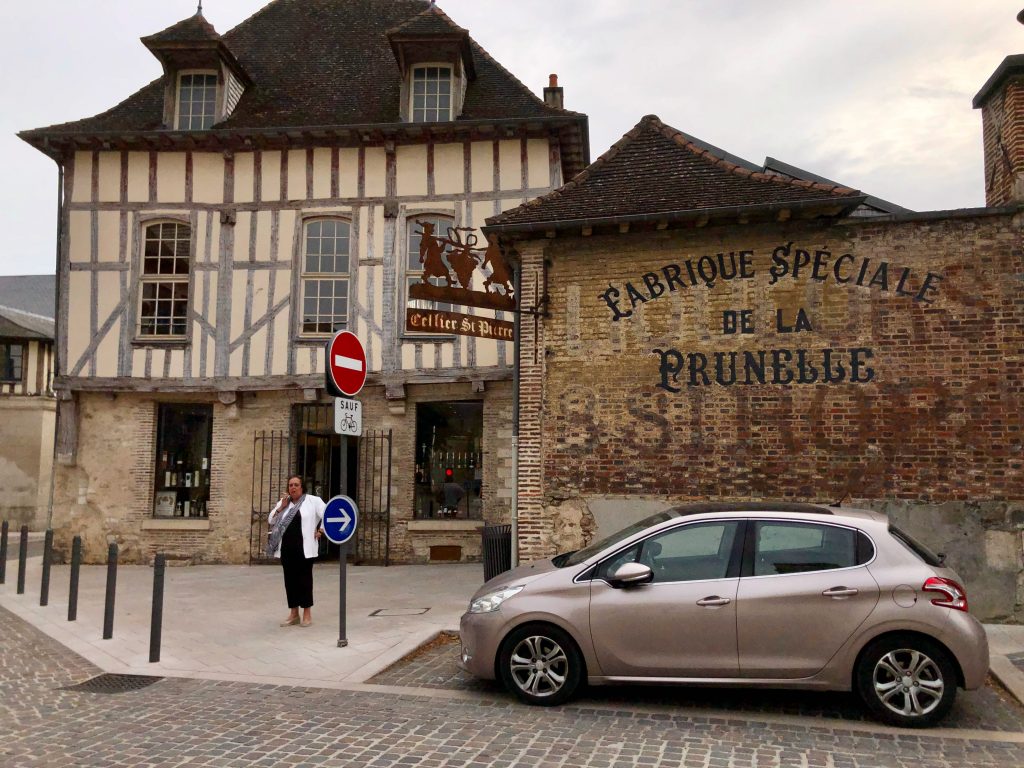 There are lots of great restaurants and cafés in Troyes. Our favorite meal was at Le Jardin. They offer a fixed-price dinner menu (appetizer, main course, and dessert) for 45 euros. The lunch menu is around 25 euros. The food and the service were impeccable. If you think of it, call ahead to make a reservation so that you can get a spot in the cute garden courtyard.
Don't forget to celebrate your trip with a glass of champagne. Troyes is located in the champagne region of France after all!
Where to Stay
Brit Hotel Privilège Le Royal—A no-fuss hotel conveniently located right by the train station. We spent a quiet night here during our visit to Troyes.
Hotel Relais Saint Jean—A charming, 4-star hotel right in the heart of the old town!
Best Western Premier—Centrally located, this 4-star hotel gives off luxurious vibes. There is a spa on-site where services can be booked, and guests of the hotel can access the sauna, hammam, and sensory shower for free.
Best Things to Do and See in Troyes, France