This post may contain affiliate links, meaning that if you click and make a purchase, I may earn a commission at no additional cost to you. Read the full disclosure here.
If you're an American expat living in France, I bet you'll relate to many of the perspectives on this list! And if you're thinking about moving to France, read on to get an idea of what kinds of situations you might find yourself in when adapting to life in France as an American.
Note: A sense of humor is required 😉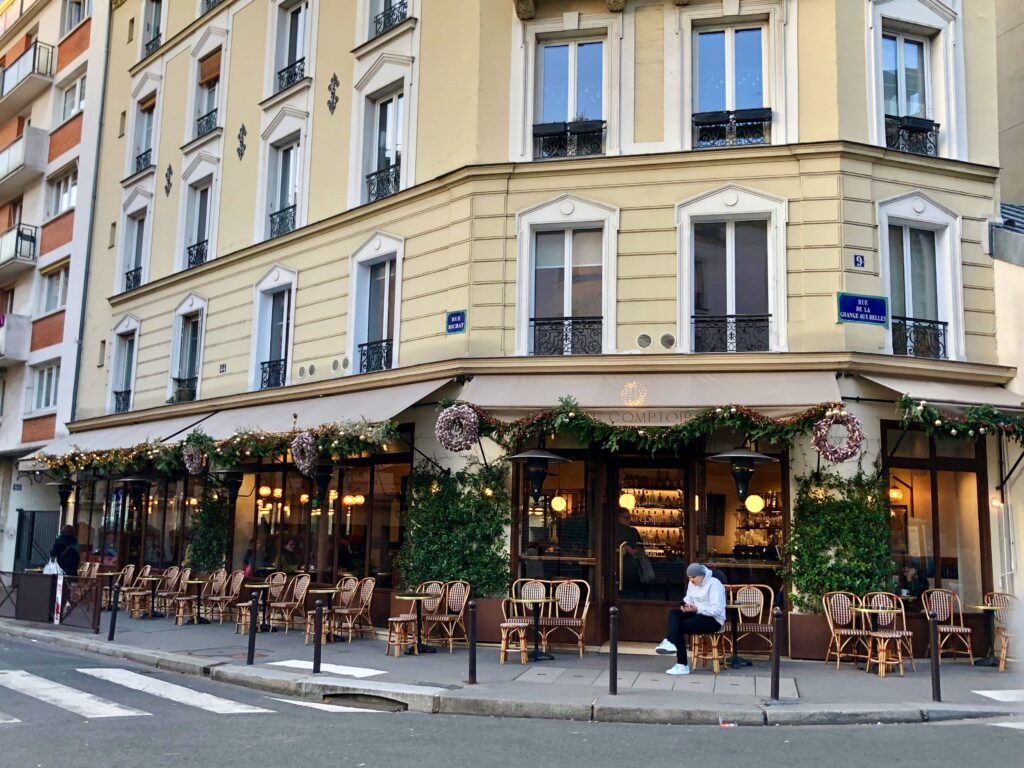 If you're not originally from New York, California, Texas, or Florida, you routinely say that you are just to simplify introductions. Because very few French people have heard of the state of Connecticut, and even fewer can pronounce it correctly. (Here's how my home state was pronounced at my French civil ceremony: CO-NECK-TEA-CUTE. Admittedly, adorable. But not quite right.)
Friends and family back home in the US are always asking, "How's life in Paris?" This applies even if you don't live in the capital.
On every return trip to France from the States, you always find room in your suitcase for a small stash of your favorite American treats.
Related: Things I Bring Back to France From the United States
You've casually looked up the process for renouncing your American citizenship and have wondered whether that hefty fee ($2,350, btw) would be worth it in order to no longer have to deal with the hassle of FATCA and the burden of filing US expat taxes abroad. Tempting!
You miss the ease and simplicity of drive-through ATMs and online banking, and you still can't wrap your head around the stubborn antiquity that is the French banking system. Do I really need this checkbook? Why do I have to be linked to one bank branch? Should it really cost this much when they are the ones that get to hold onto my money? How come they've put such a low limit on my transfers? Why do I have to ask permission to access my own money? So many questions! No answers!
You have to admit that McDonald's in France is just better. And you're not sure what that leaves you with in terms of American culture.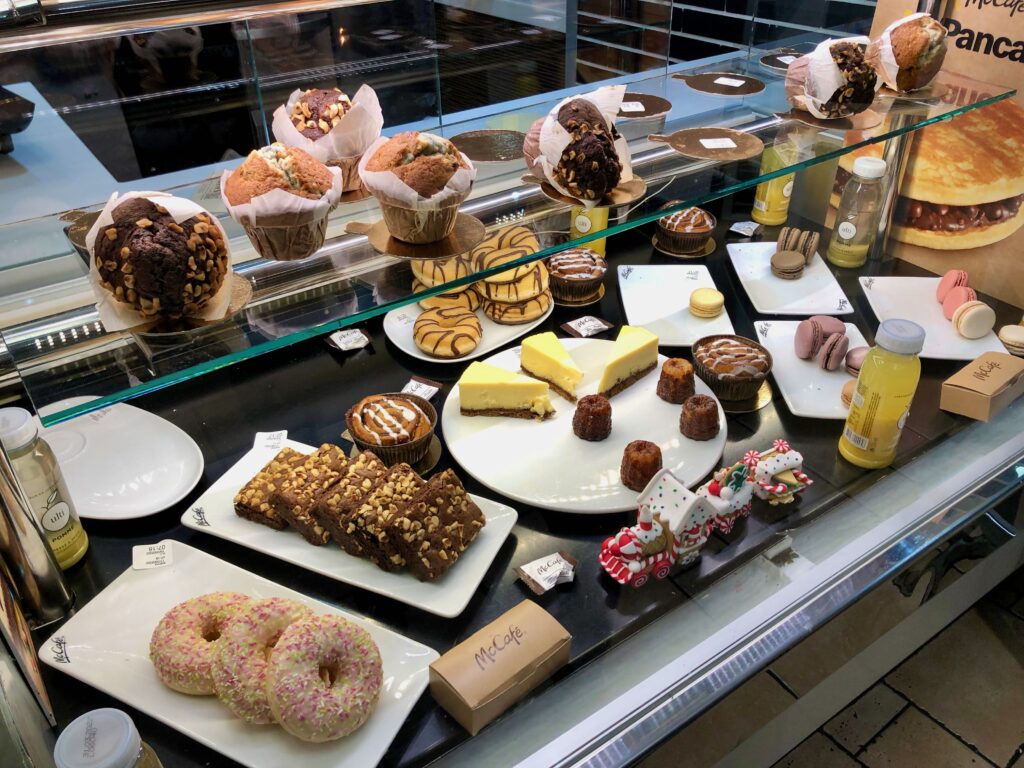 At first, you poked fun at the teeny tiny French chicken thighs on your plate. Upon reflection, you've realized that bigger isn't always better, and the monstrous chickens stateside now give you nightmares.
It's taken some practice but you've learned to tone down your American-ness when dealing with French companies. Simply put, that level of "the client is king" energy is not going to get you past the « Non » coming at you from EDF who will absolutely not be sending anyone to deal with your electrical problem until at least a week from now. Maybe two.
You've lost your fear of doctor's bills, co-pays, and the cost of medication. Nowadays, you proactively take care of health concerns because you love whipping out your trusty carte vitale. French healthcare might not be free but the cost is relatively manageable!
You've been asked some variation of the following question, "What's with you Americans and your guns?" This is undoubtedly followed by an explanation/lecture regarding how hard it is to get a gun in France.
In the land of the delicious, crusty baguette with UNESCO heritage status, you have no shame in dreaming about the perfectly chewy New York-style bagel.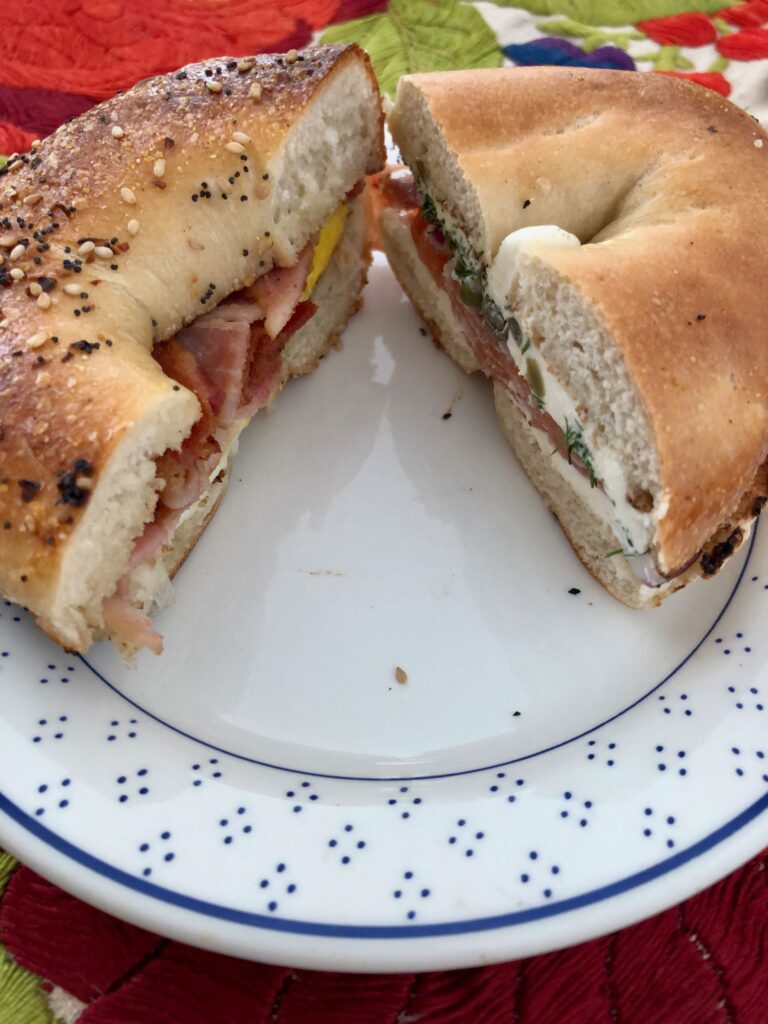 You've been asked to verify the accuracy of various cultural references and the existence of certain locations seen in Emily in Paris. Again, it doesn't matter if you don't live in the capital.
No need for you to wait for shows and movies to come out on French Netflix, you stealth ninja your way onto streaming platforms with a VPN, allowing you access to location-restricted content whenever you want.
You've gotten into the habit of sitting down to enjoy your meals and socialize with colleagues. However, due to many years of 5-minute lunches inhaled in front of your computer, you still have trouble shaking that niggling anxiety regarding your lack of productivity during a one to two-hour-long pause déjeuner.
---
I very much enjoyed putting together this list and I hope you had fun reading it. Did any of these signs ring true for you as an American living in France? What would you add to the list?
15+ Signs You're an American Expat Living in France