This post may contain affiliate links, meaning that if you click and make a purchase, I may earn a commission at no additional cost to you. Read the full disclosure here.
Last Updated: November 29, 2023
Are you nervous about going to the gynecologist in France? I completely understand. I was anxious about it, too! (Particularly when I heard about the *no gown* situation 😬)
Here's everything you need to know about going to the French gynecologist, including my personal experience of getting my first well-woman exam in France, so that you have a better idea of what to expect for your first time!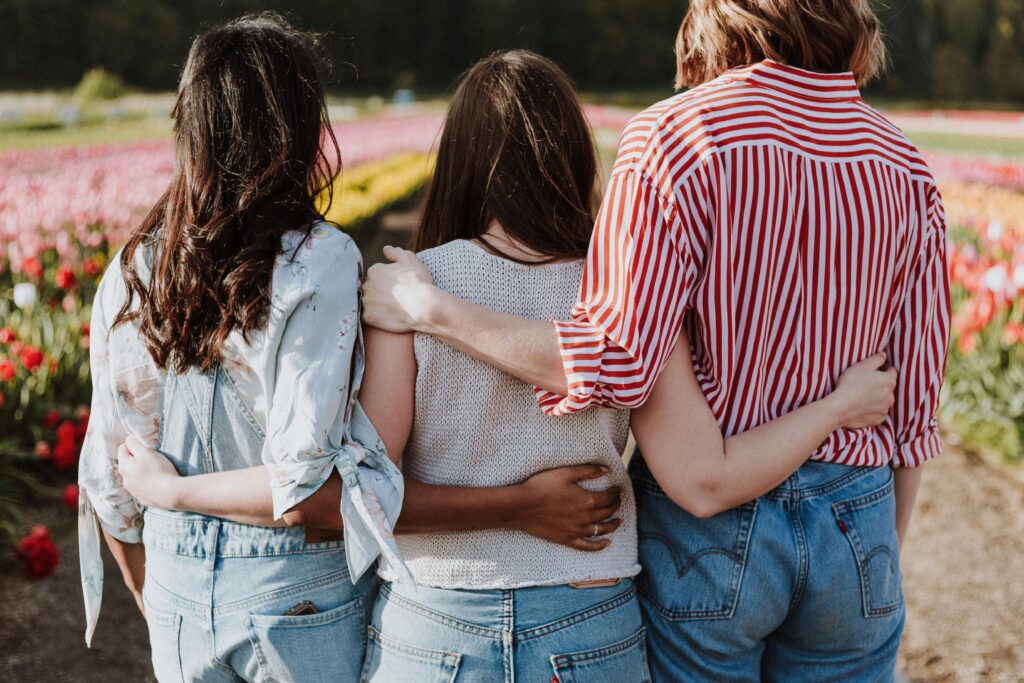 Who can you consult for gynecologic care in France?
In the United States, it is very common to consult an OB/GYN for your women's health needs. An OB/GYN (obstetrician/gynecologist) is a doctor specializing in obstetrics and gynecology. Obstetrics concentrates on pregnancy and maternity care. Similarly, gynecology focuses on female reproductive health. The two fields go hand in hand and are often paired together in the States.
In many parts of France, even in big cities like Paris, the wait time to see a gynecologist or OB/GYN is notoriously lengthy. Knowing this, my general practitioner (GP) listed out my options for me. Gynecologists (gynécologues), midwives (sages-femmes), and many general practitioners (médecins généralistes) in France can monitor your gynecological care (suivi gynécologique).
Routine care includes conducting well-woman exams, doing pap smears, prescribing contraception, and monitoring a pregnancy (suivi de grossesse). Midwives can be a bit restricted in regards to the medical care they're allowed to provide, but if you need something that is beyond their abilities, they should refer you to a gynecologist or other specialist. In the case of a general practitioner, it's best to check first to see if they provide these kinds of specialized screenings and services.
Pap smears (frottis) can also be conducted at most medical centers (centres de santé) or directly at many laboratories.
Do you need a referral?
Although they are specialists, no referral (ordonnance) is generally needed to consult a gynecologist or midwife. For routine care, you can go directly to the health professional that you want. As long as you've declared a médecin traitant, you'll receive the maximum reimbursement.
How much does going to the gyno cost in France?
The price of services varies depending on the health professional and their chosen pricing, especially whether they've decided to be conventionné and follow the French national healthcare pricing guidelines.
My midwife is conventionné secteur 1 (the lowest price category), and she charges 25€ for the consultation and 12,46€ for taking the pap smear swab. These are standard rates for the sector one price bracket of the national health insurance program. There are additional charges from the laboratory for analyzing the sample.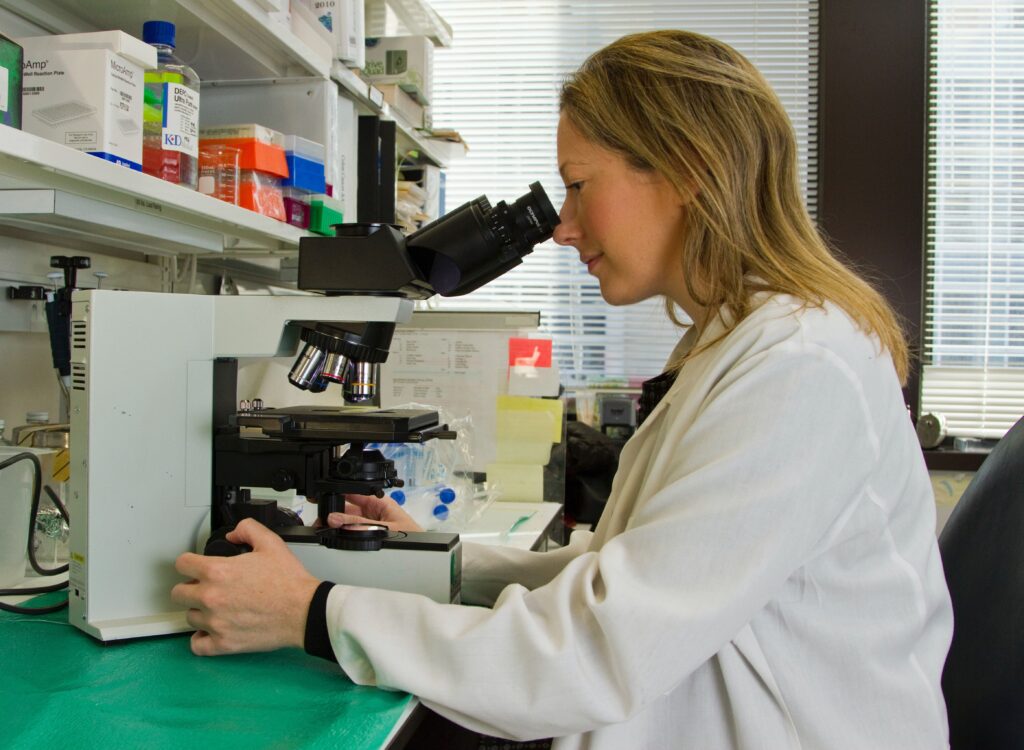 In shopping around and checking out prices on Doctolib, it seems as though gynecologists are more likely to be in a higher price bracket and therefore charge higher rates than midwives. A consultation with a gynecologist can easily be two or three times the lowest rate.
Between la sécu (national French health plan) and my mutuelle (top-up supplementary insurance), my checkup and pap smear test (including lab fees) were completely covered.
Related: How to Apply for Health Insurance in France as an Expat
How often should you go to the gynecologist in France?
The frequency of gynecologic visits is linked to your age, overall health, family history, and other factors. This should all be discussed with your doctor to get the best recommendation. In general, many women in France go to the gynecologist annually or at least every two years for a well-woman exam.
In France, your initial two pap smears are usually conducted one year apart. If nothing abnormal shows up, the recommended interval is typically three or five years depending on your age, risk factors, and the type of test that was conducted. More info here.
Medical recommendations like these do change and develop and should be personalized to your needs, so be sure to ask your doctor for their advice!
How do you set up an appointment with a French gynecologist?
Whether you're looking for a gynecologist, midwife, or general practitioner for your gynecological checkups and screenings, consider starting your search with Google Maps. Personally, this is what I do so that I can read reviews and quickly check the distance from my apartment in Paris. Then I verify if they are on Doctolib and take a look at their availability.
Related: Doctolib and other essential phone apps for life in France
➡️ Pro Tip: Not all gynecologists and midwives conduct the pap smear itself. If they don't, you might have to go to a lab after your appointment. To avoid this extra step, check on Doctolib to see if frottis is listed under "Actes et expertises" or in the pricing section.

My preference is to book all of my medical appointments through Doctolib because it's very convenient and simple to use. Doctolib is the most well-known booking site. However, there are areas of France where it is less commonly used and a phone call might be necessary.
Since gynecologists are in such high demand in France, you might find that many gynecologists are not taking on new patients through Doctolib or other online booking sites. In these cases, it usually means that while there might not be any appointments for a few months, you may still be able to schedule an appointment if you give the doctor's office a call directly.
Alternate options to consider for "non-urgent but it also can't wait 6 months" types of concerns that are not within the capacity of a midwife, include going to a GP or the gynecological unit in a hospital.
What is it like going to the gynecologist in France?
Given the wait times and the difference in pricing as well as the fact that I do not have any concerns in particular, I opted to see a sage-femme (midwife) for my routine gynecologic care. The following is based on my personal experiences!
Chatting With the Gyno
At the start of your appointment, you'll typically sit down with the doctor and have a little chat at their desk. There's no assistant or nurse to check your vitals or take measurements. Your whole appointment will be with the doctor or health professional who frequently does everything themselves!
➡️ If there is a receptionist, which is more common in a medical center or when multiple doctors share a space, the receptionist might be the one to take your health insurance card (carte vitale) and settle payment at the end of the appointment.
On your end, there are no health insurance or patient intake forms to fill out while you sit in the waiting room. As I was a new patient, once we were in her office, my sage-femme asked me a few basic questions about my medical history, the purpose of my visit, and if I had any concerns.
Based on my experiences in the United States, I was expecting a barrage of the usual rapid-fire questions. You know what I'm talking about, right? Are you sexually active? Is it with men, women, both, or others? Are you married? Do you use contraception? When was the exact start date and time of your last period?
I've had a few American gynecologists, and they've all asked most of those questions. One time, a gynecologist felt the need to ask me when I was planning on having a baby, chortling, "I am, after all, in the baby-making business."
Since I was seeing a midwife who is very much in the maternity business, I had braced myself for the avalanche of questions that did not come. The questions that were asked felt less like data collection and more like a conversation centered around my needs.
Pap Smear Test, Pelvic Exam, & Breast Exam
As it was my first time going to the gynecologist in France, I let her know upfront! And by that I mean, when she indicated we were moving on to the second part of the appointment, my nerves got the better of me and I just blurted it out.
Fortunately, my sage-femme was very patient and non-judgmental, so I didn't feel silly at all. She took the time to explain how we would proceed and this really put me at ease. It is so important to make sure you have doctors that you trust and feel comfortable with!!
Because if you're an American, the next part is about to get a little cringey.
The office space where you've just finished up your chat doubles as the exam room. And now it's time to get nakey. And the doctor isn't going anywhere.
There's no gown. Not even one of those flimsy paper coverings. No towel or cloth of any kind to drape across your knees. There might be a partition so that you can undress and hide your underwear amidst your pile of clothes as if it's an embarrassment, so perhaps you'll find some comfort in that. (IYKYK)
➡️ There are any number of reasons why you might be uncomfortable with the above scenario and while I'm attempting to keep this part of the article light-hearted, know that I'm holding space for you, too. Whatever you're feeling before, during, or after, is valid! While it is not common to be given any kind of covering during these appointments in France, the doctor should be able to accommodate your needs and create a safe space for you. Consider wearing a flowy skirt to keep on during the examination or bringing a scarf to throw over your legs if you think it might help you feel less exposed. I've heard from quite a few French women (and other Europeans) who do this!
Personally, I decided to go with the flow and just grin and "bare" it. (Pun absolutely intended.)
My sage-femme has a super tiny office, so the exam table is a mere 2 feet away from the desk. There's no partition but she did avert her eyes while I undressed.
We started with the pap smear (frottis), so she asked me to remove my pants and underwear and lay down on the table. This was standard and very quick!
➡️ FYI, physical pelvic exams are no longer systematically conducted in France, so it would only be done if there was a specific reason for it as determined by your health professional.
She checked in with me at every stage. Ex: "I'm going to do X. Is that ok?" I am unsure if this is common here or just the bedside manner of my relatively young sage-femme. It's also possible that she just wanted to make me feel extra comfortable in light of it being my first visit. I did not often experience this level of consent with my gynecologists in the States although I believe there is a movement towards verifying medical consent in both countries.
With the cervical screening out of the way, I put my underwear and pants back on, removed my shirt and bra, and laid back down on the table. She conducted a breast exam, checking for lumps and hard spots.
I got dressed again and the physical examination part was over! Whew!
Finishing Up the Gynecological Appointment
We sat back down at her desk to finish up the appointment. This is when you'll ask questions, present your carte vitale, pay for the appointment, and receive prescriptions (ordonnances) as necessary. If you don't have a French health insurance card, you'll receive a feuille de soins to send in for reimbursements.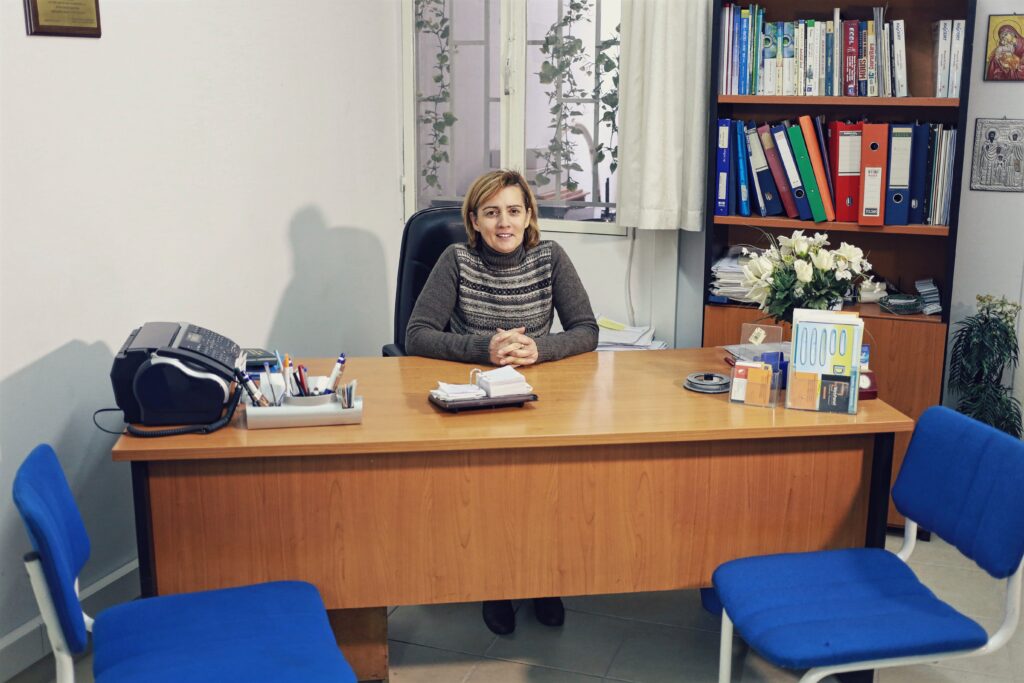 If you need to drop off your pap smear at a lab, this will be explained to you. In my case, she takes care of that and she said the results are usually available within a week, adding that I would only hear back from her if something was abnormal. I received an email directly from the lab with my results just a couple of days later. Even within Paris, wait times for lab results can vary a lot, between a few days to a few weeks, so make sure you ask what to expect!
My Honest Thoughts on the Experience
While I was originally apprehensive about my first visit to a French gynecologist, overall, the experience was not nearly as awkward as I had worked it up to be in my head. The lack of a gown while undressing was indeed a culture shock, but knowing about it ahead of time was invaluable and finding such a kind sage-femme made everything go over well. Of course, there are good health professionals and not-so-good ones. This is true everywhere!
Something that I really appreciated about the appointment here was how quick it was. My appointment with my French midwife was 20 minutes in total. You might think that that sounds rushed, but I had time to ask all of my questions, notably because I spent the entire appointment with my midwife.
In the US, between sitting in the waiting room, filling out paperwork, getting vitals entered by a nurse, laying naked on a table in a paper gown, and waiting for the gyno to show up, I've easily spent an hour or so at my American gynecologist's office. So much waiting. So much time spent undressed. And so very little time with the doctor themselves.
The experience of going to the gynecologist in the United States is certainly different from the experience in France, and I can see the pros and cons on both sides!
---
Has my personal experience helped ease your worry? Say thanks with a cup of coffee!

---
If you're putting off your visit to the gynecologist in France, like I was, please don't! Women's health is important and staying up to date on your screenings is vital. Do you still have questions about this?
As with all of my blog posts, this was my personal experience. If you're comfortable with it, please feel free to share your experiences and tips in the comments below!
What It's Like Going to the Gynecologist in France