This post may contain affiliate links, meaning that if you click and make a purchase, I may earn a commission at no additional cost to you. Read the full disclosure here.
I opened a French bank account last week. Initially, we were going to postpone this particular task for a little while. Considering I'm unemployed, with absolutely no incoming money, having my own personal bank account hardly seems a priority at this time. However, when trying to set up a basic cell phone service with Sosh, we ran into the issue of needing a bank account in my name in order to authorize automatic payments. Consequently, opening a bank account got moved up on the to-do list. Having a French bank account in my name will also serve as an additional proof of address, which is needed for the marriage paperwork, so although we didn't want to deal with this paperwork right now, it's a win-win all around.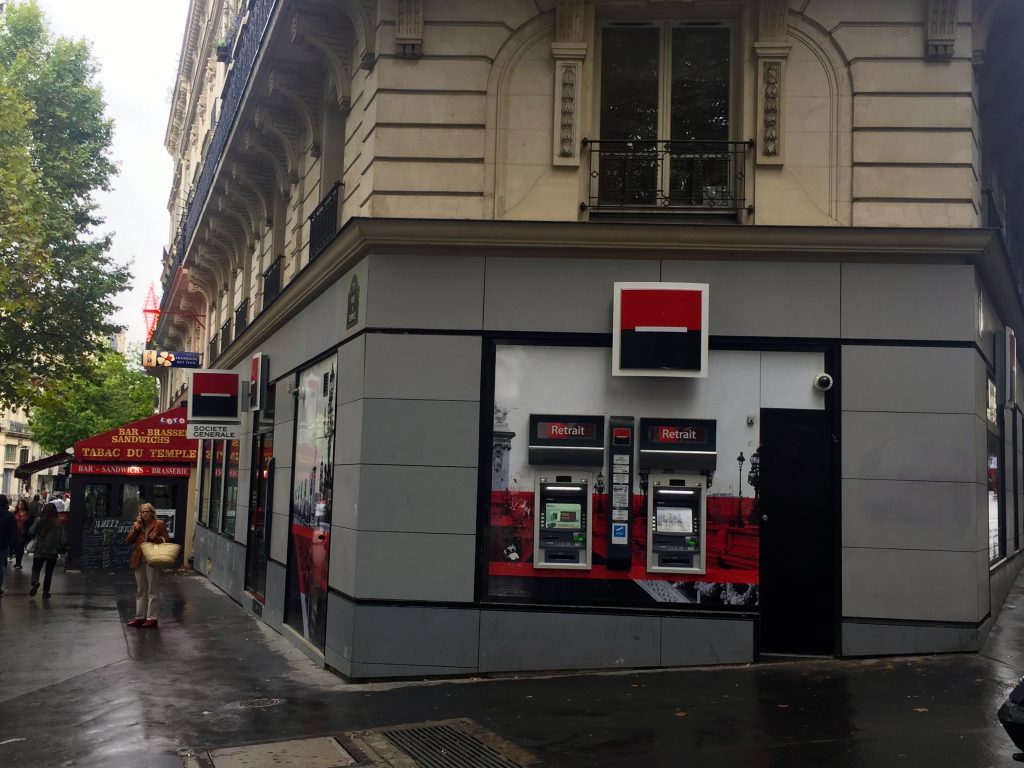 UPDATE 9 April 2020: This bank account was never actually opened. This article is still valid, but be sure to check out how I actually opened a bank account and find out what went wrong with this one.
Here are three things I learned during the process:
1. In France, people actually meet regularly with their bank advisor/consultant.
In France, your bank advisor is someone who wants to know you and your situation in order to help you with your future goals. Apparently, many French people opt to sit down for a meeting with their bank advisor on an annual basis to review their accounts. The bank advisor with whom you open your account is the same advisor who will take care of transactions for you later down the road and who will also conduct follow-up meetings. For this reason, you become a bit tied to your particular bank branch, and there are certain services that you can only accomplish at your specific branch. These services are mostly administrative in nature, such as accessing records, or picking up your debit card. Most transactions can now be accomplished via the bank's website or app. You can, of course, easily change your bank branch, and consequently, your advisor, later on. Meanwhile, back in the USA, I never saw the person who helped me open my first bank account ever again…
We decided to go to Société Générale, because Jonathan already has an account there, and they were doing a special deal where if you brought someone new in to open an account, you each earned some money. Even though we went to a Paris branch, in a very busy area, I was still surprised by the number of bank advisors that were on staff. There were at least a dozen.
Despite the large staff, don't expect to stroll into a French bank and open an account on the spot. Opening a bank account in France requires an appointment. You can schedule an appointment by phone or in person. (UPDATE 9 April 2020: I witnessed people being turned away when they showed up to make an appointment in person. I'm not sure if this is a universal thing now, or if my branch is particularly against doing any kind of work.)
If calling, per French custom, expect to be put on hold for awhile. Also, don't call during lunch time, because they shut down for about an hour and a half daily. Depending on the popularity of the particular branch you've chosen, your appointment might be one week to a few weeks in the future. The number of bank advisors employed at every given branch and the personal interactions that are required for certain banking transactions most definitely contributes to the second thing that I learned:
2. The concept of "free checking" does not exist in France.
I recognize it's a different system, but I can't help but be shocked by the complete absence of free checking. I opened a basic checking account with an ATM/visa card at Société Générale, but fees seem to be comparable at most of the major banks in France. There is a public website (in French) where you can compare bank fees. Société Générale has a 48 page document explaining their fees! Here are the ones that I feel are most pertinent to my situation:
Account maintenance – 24 euros/year ($26)
Debit/Visa card – 45 euros/year ($50)
ATM Withdrawal – 3 free withdrawals from Société Générale ATMs per month; after the 3rd withdrawal, 1 euro
Checkbook – Free, as long as I pick it up in person
Bill payment – Free
Online banks are available in France, but they haven't taken off as well as they have in the United States. Considering how competitive they can be in terms of lower prices and fees, I wonder if they will become more popular in the coming years.
3. The United States has increased its surveillance of Americans abroad.
The United States of America stringently imposes a citizenship based tax system. It is one of very few countries to tax the foreign income of nonresident citizens. According to the United States Internal Revenue Service, "Your worldwide income is subject to U.S. income tax, regardless of where you reside." This concept is nothing new and dates back to the Civil War times, when the government wanted to keep track of those fleeing the country and their civic duties. Nowadays, there is a foreign tax credit of a little over $100,000 in order to help alleviate the problem of double taxation, and I will definitely need to do more research on that front when the time arrives.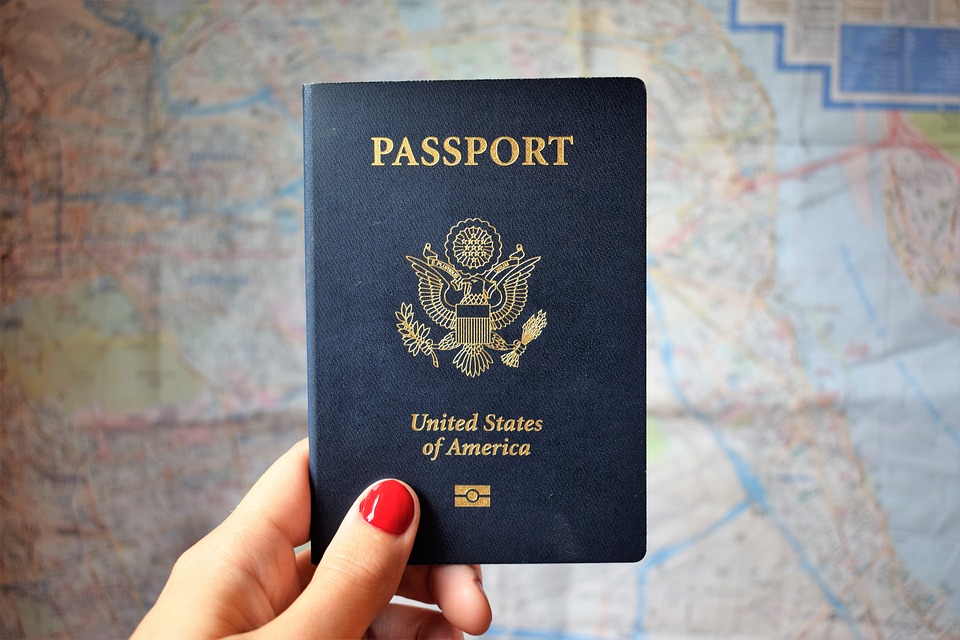 Upon seeing my American passport, my bank advisor excused herself with my pile of paperwork in order to consult with her boss. It honestly worried me a little bit. I thought I was going to be turned away, and I wasn't sure why. I had opened a French bank account back in 2012, when I was working as an English teaching assistant in France, and I did not encounter any difficulties at that time.
When she returned, she said it was not a problem for Société Générale, but that I would need to fill out some extra paperwork in order to conform with US laws and regulations, which she apologized for. She made sure to tell us a few times that it was on the American end of things and that her institution had no problem with having an American as a client. The required form is not very extensive, and at the time, I was just happy to not be refused a bank account. I imagine that some financial institutions might be leery of taking on the burden, and potential liability, of an American client.
As it turns out, foreign financial institutions have reporting requirements under FATCA (Foreign Account Tax Compliant Act), a United States federal law which dates back to 2010 and has followed a specific timeline of implementation. My advisor told us that the requirements have gotten stricter in recent years and that they are now required to submit a W-9 form whenever an American citizen shows up, looking to open a bank account. This form essentially announces to the IRS that an American citizen is opening a foreign account, so that they can continue to surveil you and take a cut of the action, if things get interesting. This policy is meant to cut down on tax evasion by Americans with offshore accounts. I understand the supposed reasoning behind this policy, but I think it forces an unfair burden upon nonresident Americans. Not to mention, it feels a bit invasive.
---
In general, my experience opening a French bank account was positive. We spent over an hour there, and I cannot tell you how many papers I signed, but the process was relatively smooth, despite scaring my advisor with my passport. I guess I'll just have to get used to the fees!
3 Things I Learned While Opening a French Bank Account