This post may contain affiliate links, meaning that if you click and make a purchase, I may earn a commission at no additional cost to you. Read the full disclosure here.
Pirates, guard dogs, and tidal islands—oh my! If you're looking to spend an adventurous day in Saint-Malo, France, there is certainly plenty for you to discover.
Saint-Malo is a port city located in Brittany (Bretagne in French), a region in the Northwest of France. More specifically, it is situated on the Côte d'Émeraude. The Emerald Coast gets its name from the green color of the waters.
Here's your guide on what to do and see over the course of one day in Saint-Malo.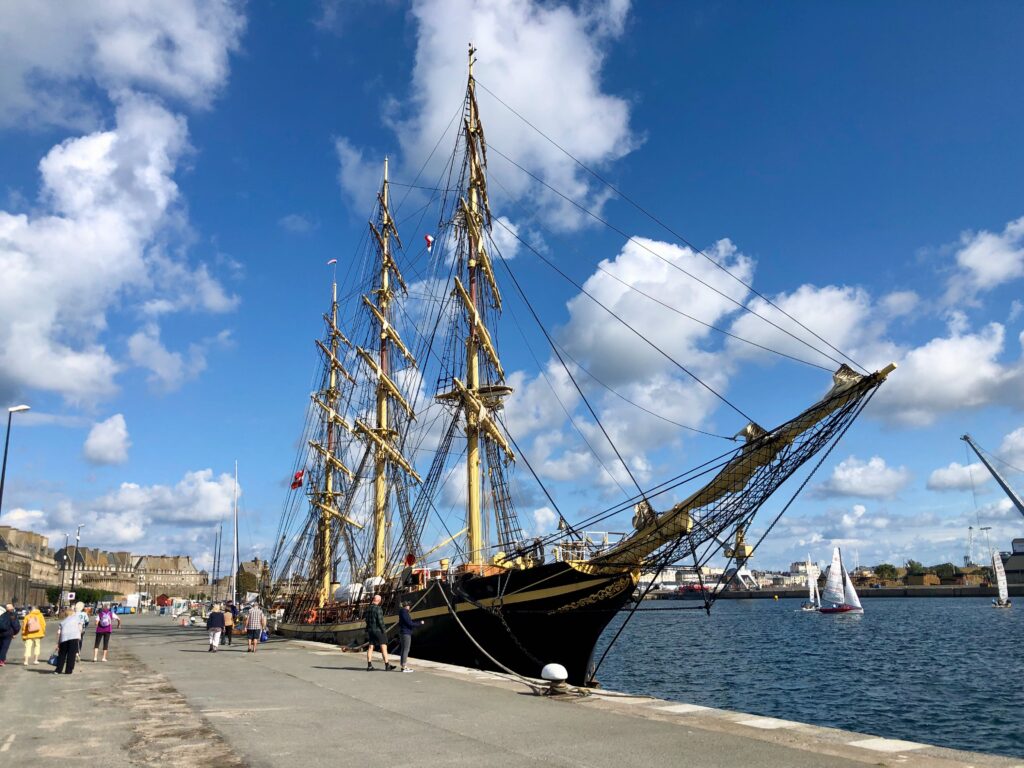 What is significant about Saint-Malo, France?
Ever since I read All the Light We Cannot See by Anthoney Doerr, Saint-Malo became a bucket-list place for me. All the Light We Cannot See is a historical fiction novel set during WWII when Saint-Malo was occupied by the Nazis and subsequently bombed by the Allies. It tells the tale of two teenagers: Werner, a German boy and Marie-Laure, a blind, French girl who escaped Paris, hoping to find shelter in Saint-Malo.
Although some of the exact places in the book, such as the building where Marie-Laure lived, are part of Doerr's imagination, the book is based on true historical events. Filled with beautiful metaphors and striking details, we feel as though we are walking the streets of Saint-Malo alongside the main characters.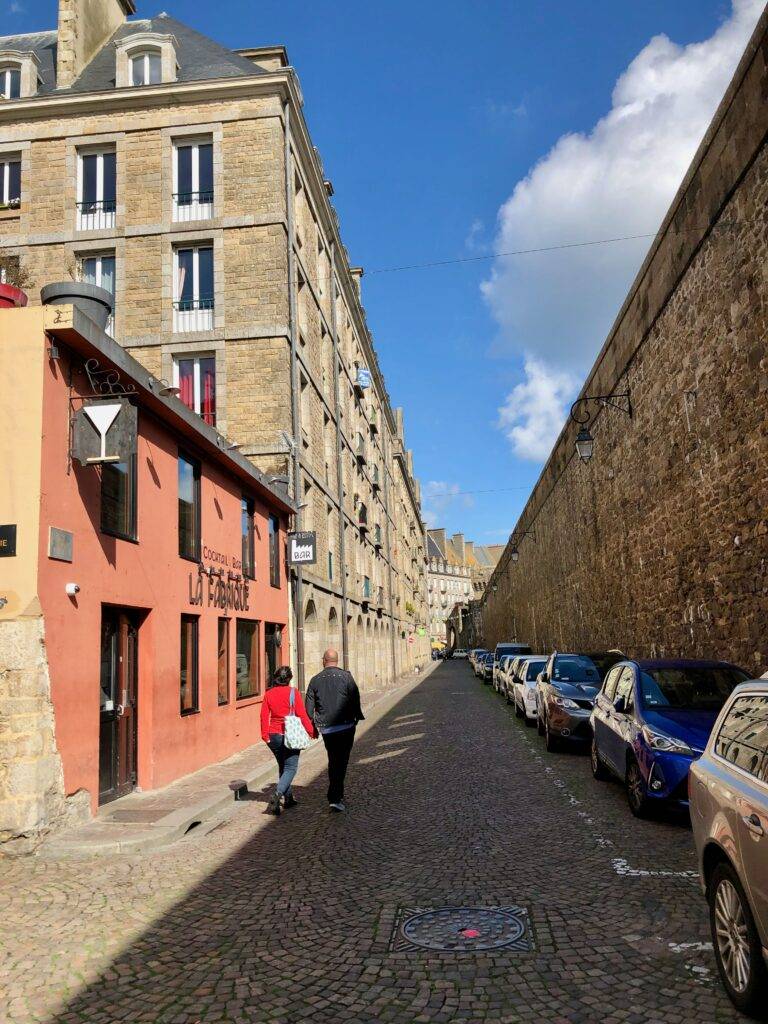 Of course, Saint-Malo's history goes further back than WWII. Completely surrounded by tall stone ramparts, one can't help but wonder what stories lie protected within the defensive walls of the old city, known as Saint-Malo Intra-Muros. Indeed, the old town was a medieval port city that once served as the home base for privateers. Privateers, also known as corsairs, were essentially state-sponsored pirates that were allowed to do their looting on behalf of the French crown. As such, Saint-Malo is sometimes referred to as the City of Corsairs.
Nowadays, Saint-Malo is a popular tourist destination thanks to its sea views, beach access, and rich history.
How do you get from Paris to Saint-Malo?
By train, leaving from Gare Montparnasse, Saint-Malo is about 2.5 to 3 hours. There are limited direct trains, but it is often a quicker option to take a high-speed TGV train to the city of Rennes and then transfer to a second, local train in the direction of Saint-Malo. By car, the trip can take about 4 to 5 hours.
How much time do you need in St Malo?
Saint-Malo Intra-Muros is very walkable. You could easily explore most of what the old town has to offer in one full day. Personally, however, I would not consider it a good day trip from Paris as you'd be spending at least 6 hours total on transportation. I would recommend at least one night, but you could also stay a few nights if you are interested in seeing other points of interest in the surrounding area, such as Cancale, Mont Saint-Michel, or Dinard.
Check hotel availability in Saint-Malo.
How to spend one day in Saint-Malo?
Sign Up for a Walking Tour With the Tourism Office
Head to the Office de Tourisme Intercommunal Saint-Malo Baie du Mont Saint-Michel to find out the schedule for guided tours. From what I saw, guided visits were only offered in French. However, you could also potentially book an English-speaking tour guide in advance if you are interested.
On the day that we were there, there were two guided tours being offered. We opted for the traditional walking tour around the city and up on the ramparts. Our guide was very animated and knowledgeable. We absolutely loved the tour!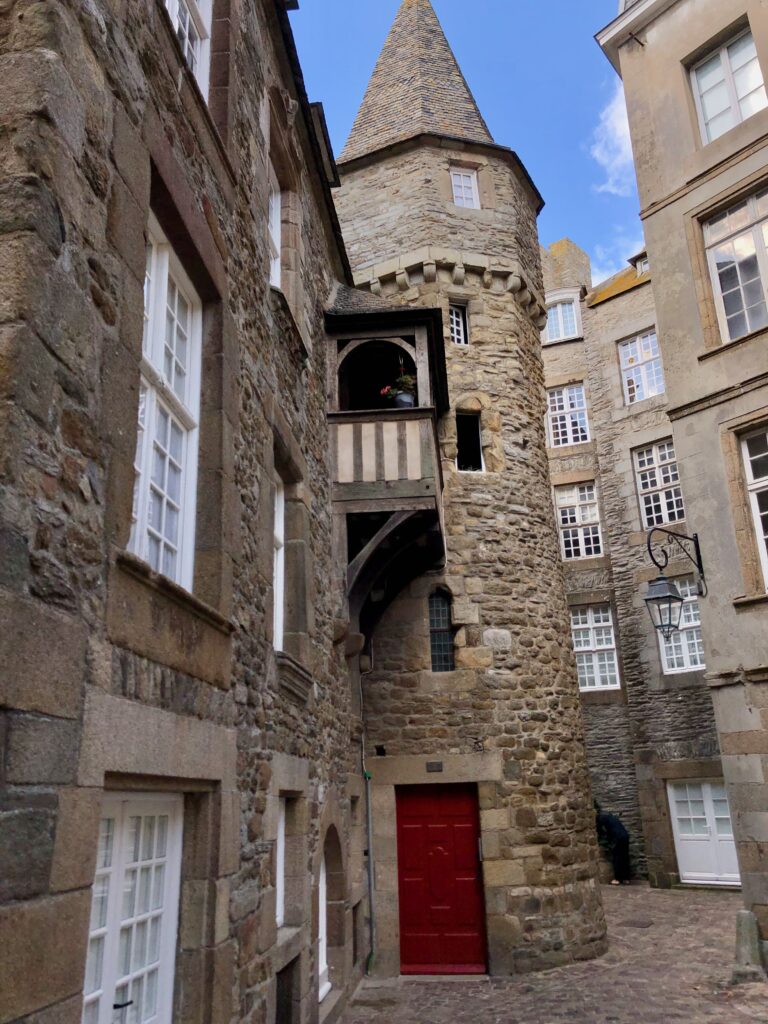 There was also a tour to go into the bay which sounded interesting, but given our schedule, we couldn't do both!
Stroll Along the Ramparts
The old medieval city of Saint-Malo, called Saint-Malo Intra-Muros, is completely surrounded by high walls. These impressive stone fortifications, called les remparts in French, were meant to protect the city. In fact they held a dual purpose of keeping invaders out and keeping residents in…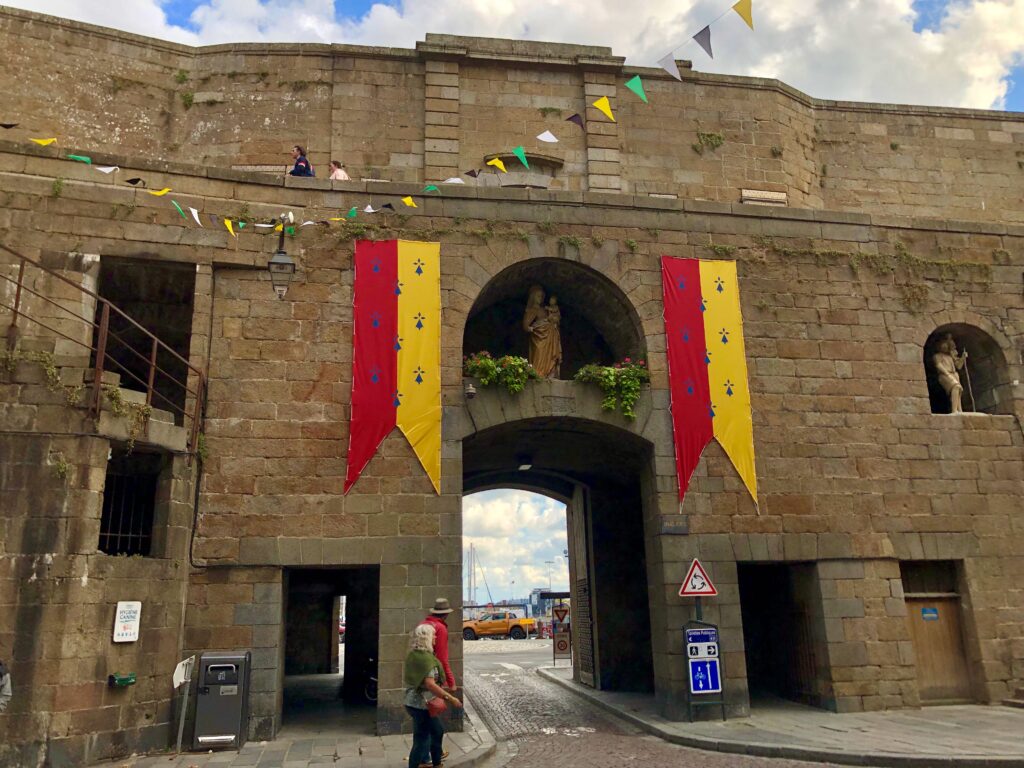 Our tour guide told us about how there was a curfew in Saint-Malo in order to cut down on fraud and those evading taxes on imported goods. Starting in 1155, a patrol of chiens du guet (guard dogs) were released every night to protect the city and also to make sure the 10pm curfew was respected. These watchdogs were quite vicious and even killed a number of innocents. Eating an important officer was a bit too far though and the patrol was "retired" in 1770. Can you believe there was a curfew for six centuries?!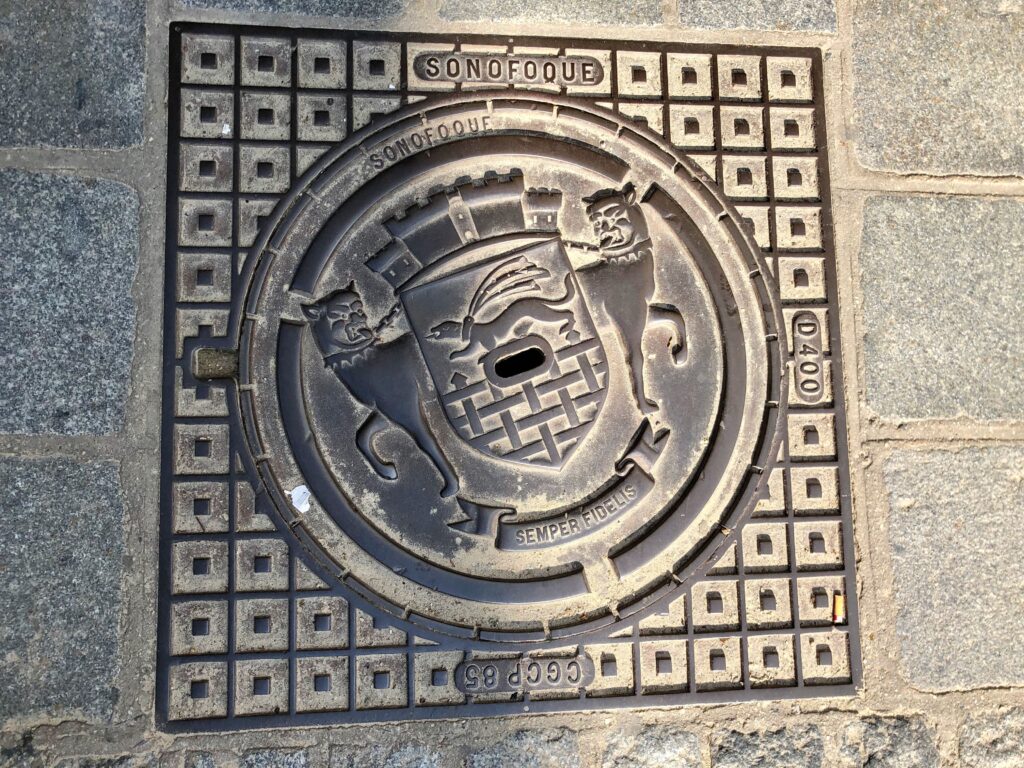 From high up on the ramparts, take in the sights: the ocean stretching out before you, the distant forts and islands, and the rocks and pools that reveal themselves as the tide goes out.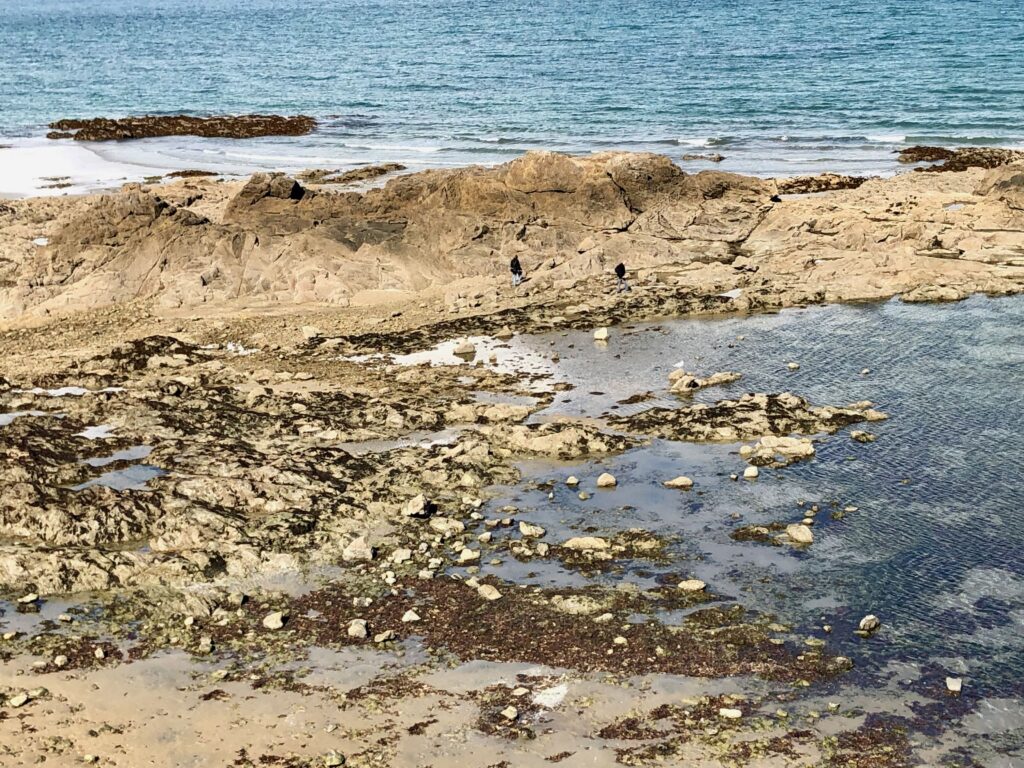 Explore Grand Bé
A historical landmark, Grand Bé is a small, rocky island that sits just off the coast and is accessible from Plage de Bon-Secours (beach). From the walking trails on Grand Bé, you can get a great view of Saint-Malo (photo 1), go up to Chateaubriand's tomb (photo 2), and spot the fort on Petit Bé (photo 3).
Be Wary of the Tidal Island
It's important to note that Grand Bé is a tidal island. You know what that means, right? A tidal island is a piece of land that is accessible by foot during low tide when a path, called a causeway, is exposed. At high tide, however, the causeway is completely underwater!
So, if you're not careful… You could get stuck like these guys!! Scroll through these photos to see the water rise.
Don't worry—A boat went out to save them, so they only had to sweat it out for 15 minutes or so, which is a lot better than being stuck on the island for 6 hours or so. This probably happens every high tide 😅
In all seriousness, though, the waters rise very quickly and the currents can be dangerous, so don't risk walking the causeway when it is covered. Before heading out to Grand Bé, check tide times in advance. Adding an hour and a half before and after low tide will ensure you have a good window of time to explore without worry.
Discover the Beaches
There are quite a few stretches of beaches where you can sunbathe and swim during the summer months. Keep in mind that Saint-Malo is a popular vacation destination and can get quite crowded, so you might have a hard time finding a spot for your towel! Many people also enjoy a number of aquatic activities depending on the season.
On Plage Bon-secours, you can find an artificial swimming pool which is filled and refreshed with sea water by the tides. As you can imagine, the water inside the pool is warmer than the waters outside of it. There is even a diving board!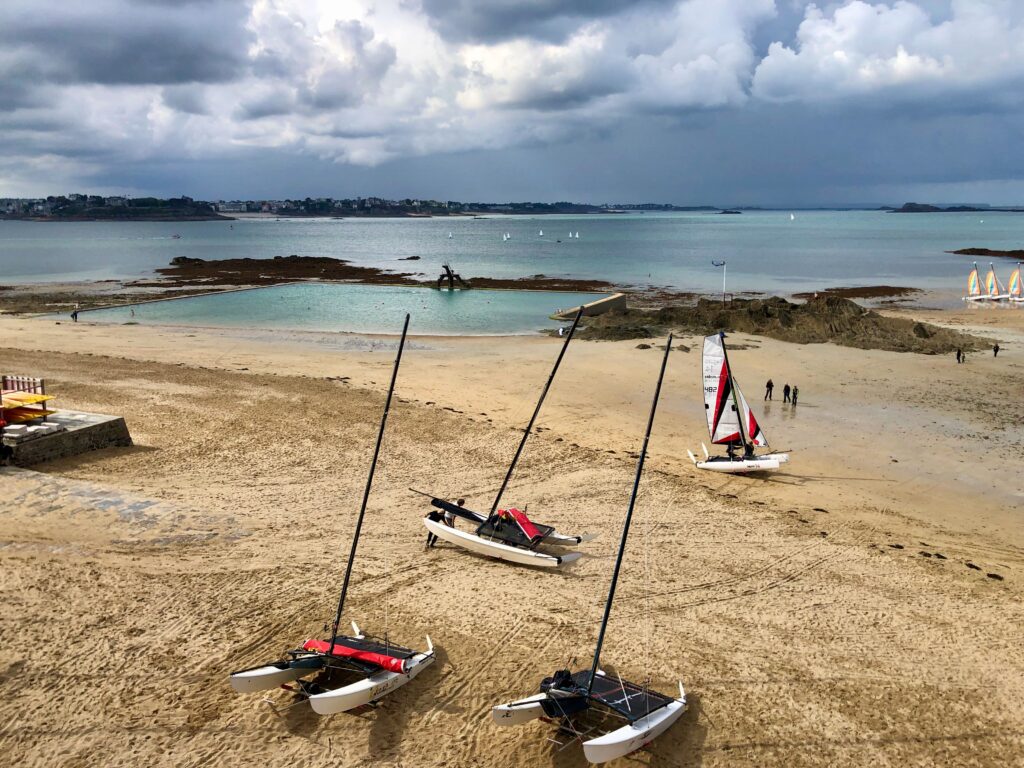 Visit Cathédrale Saint-Vincent
Dating back to the 12th century, the Saint Vincent Cathedral was heavily damaged during the liberation of France in the Second World War. Reconstruction and restoration efforts began shortly after WWII and took 28 years. You can see the before and after photos in this timeline.
This historical monument is the most visited religious building in the region. Spend some time taking in the stunning stained-glass windows.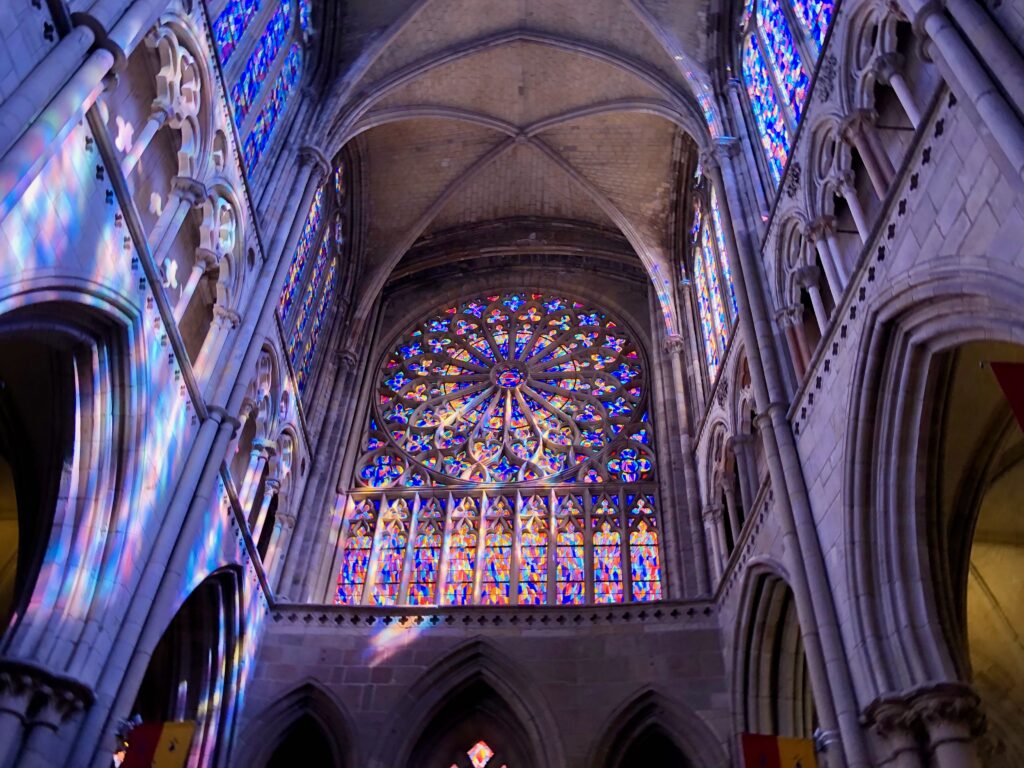 Wander Around La Cité d'Aleth
Located in Saint-Malo, but outside of the walls, la Cité d'Aleth is a peninsula offering impressive panoramic views of the Côte d'Émeraude. Covered in small walking trails, there is plenty to explore if you have the time in your itinerary for a jaunt. In addition to the beautiful views, there is also an old fort and a WWII memorial.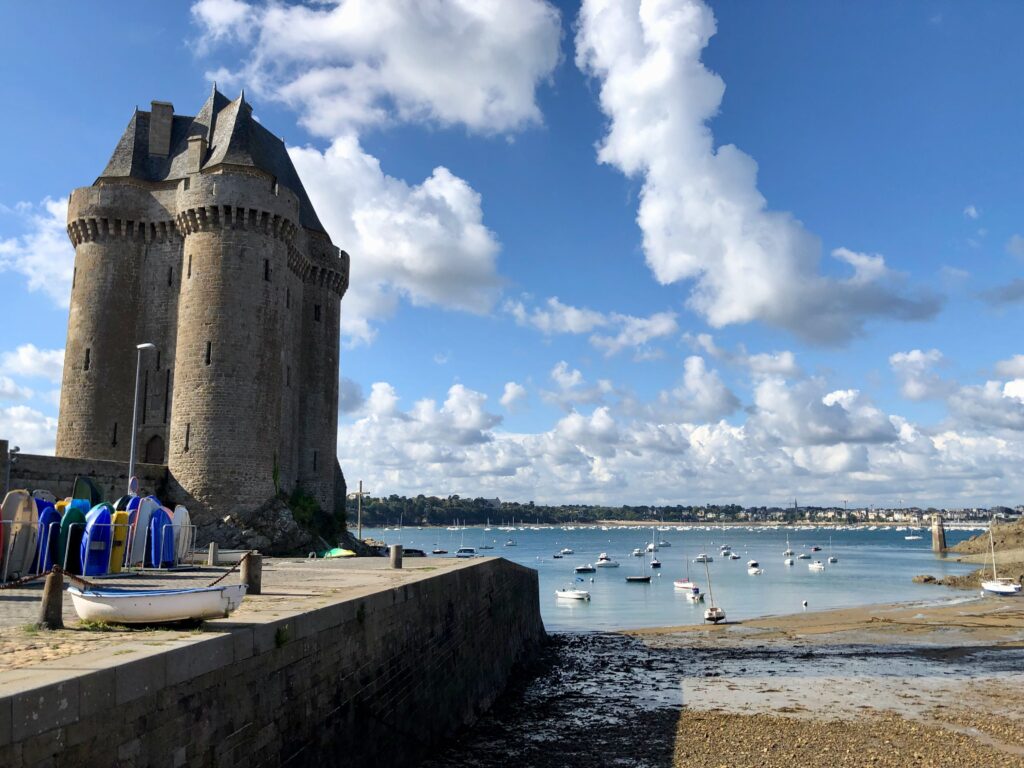 Taste Regional Specialties
Of course, no trip is complete without trying some of the regional specialties. Being right on the coast, you will find lots of fresh seafood options. The region of Brittany is also well known for butter, galettes, and many delicious pastries. Check out my Brittany Food Guide so that you know what to eat and drink in Bretagne.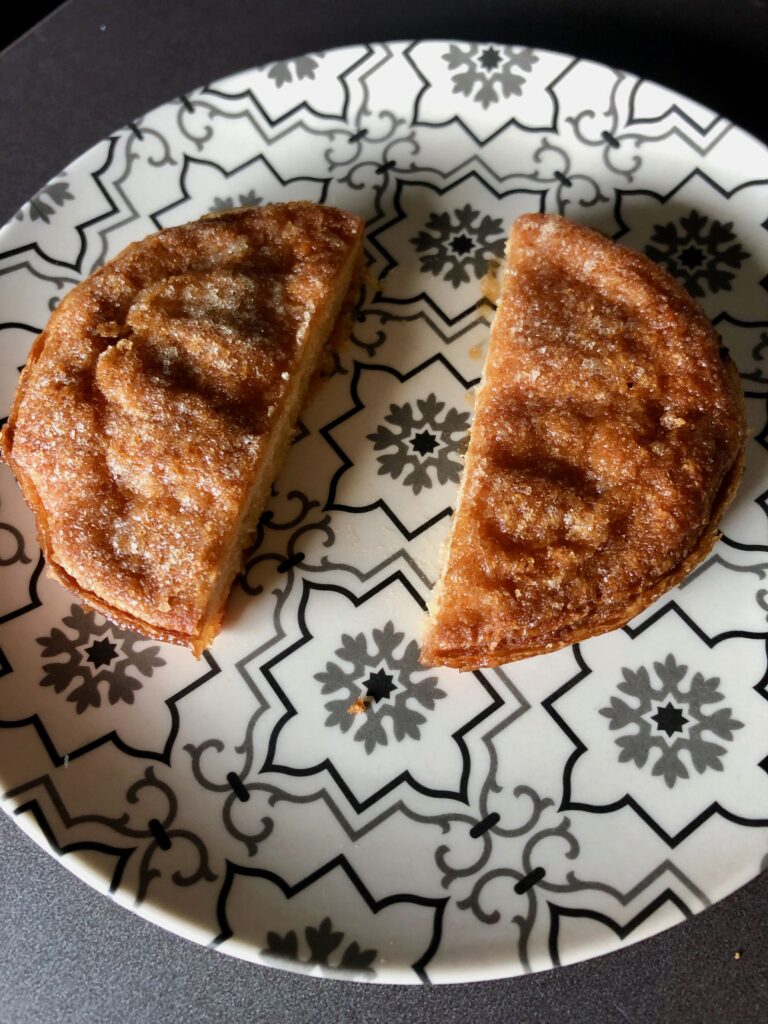 ---
Have you been to Saint-Malo? Tell me about your experience in the comments below.