This post may contain affiliate links, meaning that if you click and make a purchase, I may earn a commission at no additional cost to you. Read the full disclosure here.
We often hear that traveling and living abroad opens our eyes to other cultures, but, just as importantly, it forces us to take a look at our own culture. I'm not talking about simple comparisons between happy hours and grocery stores. When you're abroad and you start interacting with people and watching the news, you get a good glimpse of how your country is portrayed and viewed from the outside looking in. And despite (or maybe due to) some negative stereotypes that exist, it seems like everyone loves looking at America. I suppose it's because you never know what we're going to do next! (If you are a non-American reading my blog, just admit it—It's a little scary in a Russian roulette kind of way, and you can't help but keep watching.)
It's Bigger Than Commonplace Stereotypes
There are, of course, many stereotypes that come to mind when one thinks about an American abroad. I tend to think of the negative ones: loud, arrogant, poorly dressed, materialistic, overweight, unable to speak any language other than English, etc. I truly believe that wherever you travel, you should be cognizant and respectful of the society you are entering. To this end, I really try to blend in to a reasonable extent. When abroad, most people don't assume I'm American, because I don't conform to their preconceived notions about how an American looks and acts.
I think it was in large part due to these stereotypes that I used to like it when someone thought I was from a different anglophone country, like England. I took it as a compliment to not be identified as American when, in reality, I was just being put into another box. It's a great delight now to reveal my nationality when it comes to this, because the best way to disprove a stereotype is with a concrete example. As a result, I'm fine with claiming my nationality in the face of stereotypes. It means that I'm hopefully putting America in a better light in the eyes of the observer.
Discussing stereotypes isn't the reason why I started writing this post, because for me, the world's view of Americans isn't based on our love of wearing baseball caps. It's based on something that is a lot harder for me to control, but that I've nonetheless felt guilty about—American politics and international relations.
I've Let My Identity Be Dictated by Current Affairs
Rewind to my first experience living in France, and in Paris, no less. It was the spring semester of my second year of college—2009, and it was a good time to be an American abroad. Obama had just been inaugurated in January. Despite the awkwardness of it, I was okay with French people shouting "Obama! Obama!" when they found out an American was standing before them. At this time, foreign view on America was quite favorable, and honestly, it was pretty cool being recognized as an American. I felt like a celebrity.
A few years later, I'm back in France. It's December 2012. I'm in Mont-de-Marsan, at my teaching assignment, and I've just gotten the news that there was a school shooting at Sandy Hook Elementary School in Newtown, Connecticut. Knowing that I'm from Connecticut, my French colleagues were concerned. But the main response that I got? "What's with you Americans and your guns?" I was regularly put on the spot, having to assure everyone that we are not all toting around guns in our back pockets. I tried to avoid being singled out as an American at all costs. I felt like I was apologizing on behalf of my country. Over and over.
My Most Recent Confrontation with Identity
In December 2019, I went to a stand up comedy show—Paul Taylor. (Awesome show, by the way. I highly recommend you take a look at his YouTube channel and in particular, the series "What the Fuck, France?") Anyways, during the show, he talked about his origins. He's 100% English, but having spent most of his life in France, people often ask him whether he feels more English or French. He then asked the audience if anyone had more than one nationality and which nationality they felt closer to. One woman said that she's Franco-American, living in Canada. She replied that she definitely doesn't feel or identify as American at this time in light of the current political situation. And then, horror of horrors, people clapped, and I suddenly felt super uncomfortable. Should I also be renouncing my nationality the minute I don't like what the American government is doing?
In other words, am I American when I like the president and not American when I don't? I can't help but think of the #notmypresident movement that followed Trump's inauguration. Well, like it or not, he is in fact our president. I don't believe in renouncing a political leader or movement for the purposes of personal comfort or shutting down a conversation. One can be American AND also disagree with how things are currently being run.
Stick Around for the Conversation
In my opinion, if you are not in agreement with a current situation in your home country and you're living abroad, you have an excellent opportunity to speak for the other side of the conversation. You can show people that not everyone is as crazy as the media is portraying, by being an exemplary representation of your culture. People have legitimate concerns because of sensationalized media, which may be their only source of information on these topics. If you have the opportunity, talk to people, and listen. Stick around and share your voice. Turn your embarrassment, anger, or whatever you're feeling into something productive. (And on a related note, don't forget to vote, especially if you live abroad!)
Proud to Be… Me
I no longer hold any qualms about being identified as American. My identity is more than what my president is doing. We Americans have traditions and values and tons of preservatives in our foods. It's all good. That being said, I'm also not parading around with an American flag cape. That would be weird.
There may be some negative opinions directed towards Americans, but I am privileged in that I do not need to fear identifying myself in order to avoid being a target. As long as it stays that way, I won't hide my nationality. I recognize that those seeking asylum from great prejudice might be forced to hide parts of their identity, but this is not the case for me.
My willingness to be identified as American was often directly influenced by the current political climate, and I no longer think that this is ok (for me—you can do what you want ✌). I understand the embarrassment and shame that can come from this. I've lived through it. If someone wants to make assumptions about me and my beliefs based solely on my nationality, then that is a reflection of them and their prejudices.
So, I guess when it comes down to it, I'm proud to be ME. And I happen to be American. Let's be friends.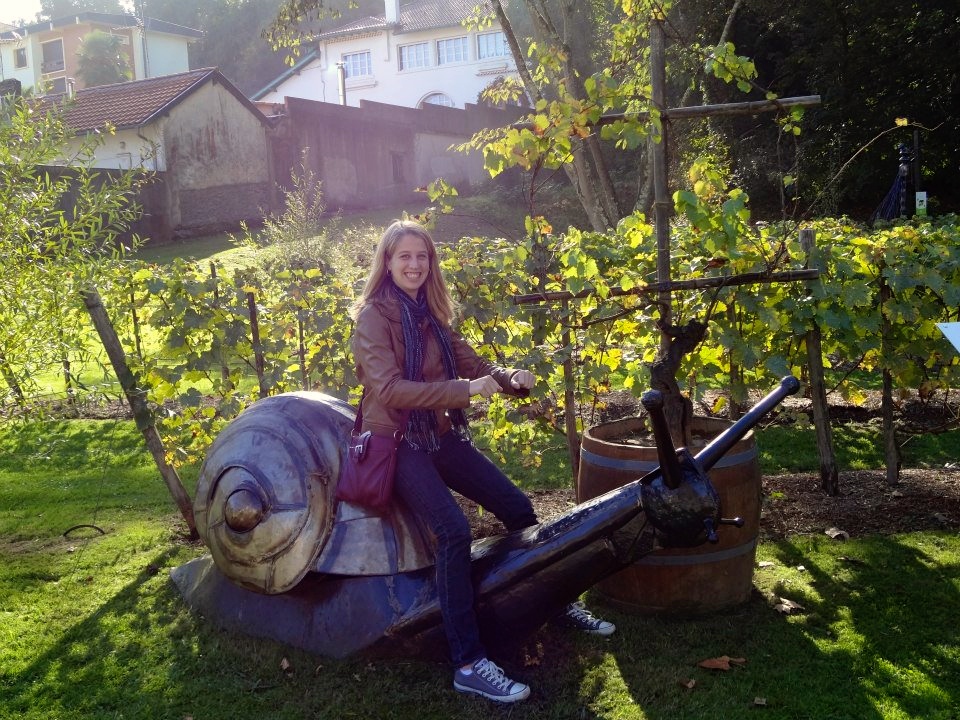 Why I'm Proud to Be Américaine in France