This post may contain affiliate links, meaning that if you click and make a purchase, I may earn a commission at no additional cost to you. Read the full disclosure here.
Last Updated: July 18, 2023
When you're thousands of miles apart and you can't be together, Mother's Day might look a bit different than what you're used to. If you're in need of ideas, here are a few creative and unique ways you can make Mom feel special even when you are celebrating Mother's Day long distance.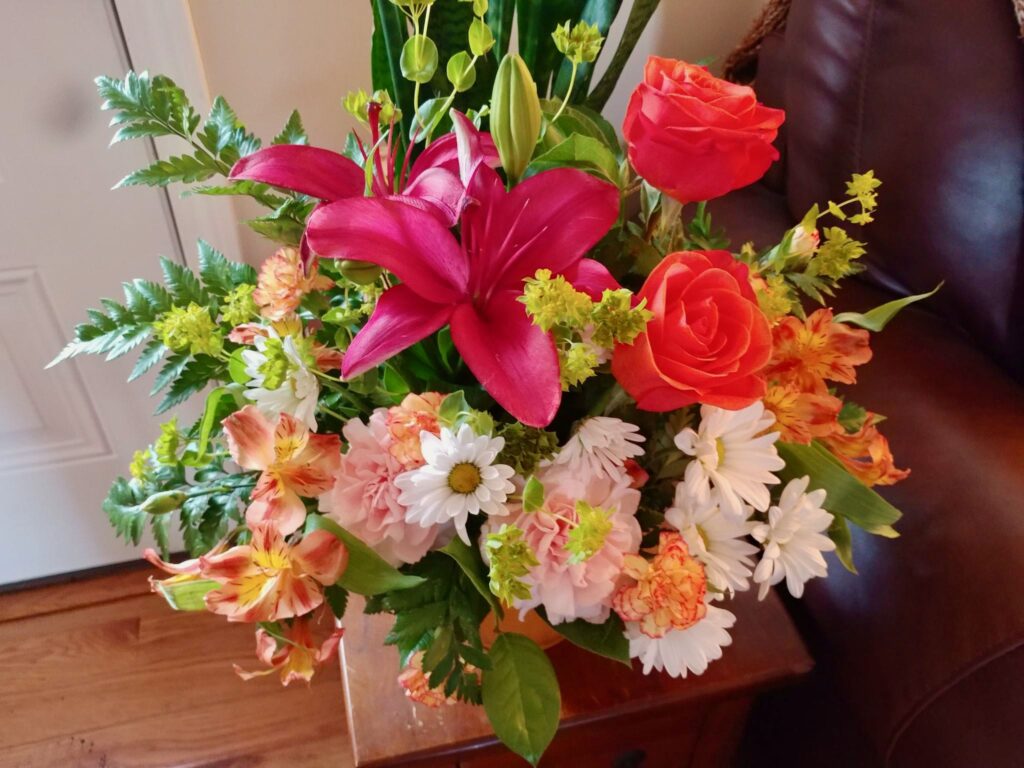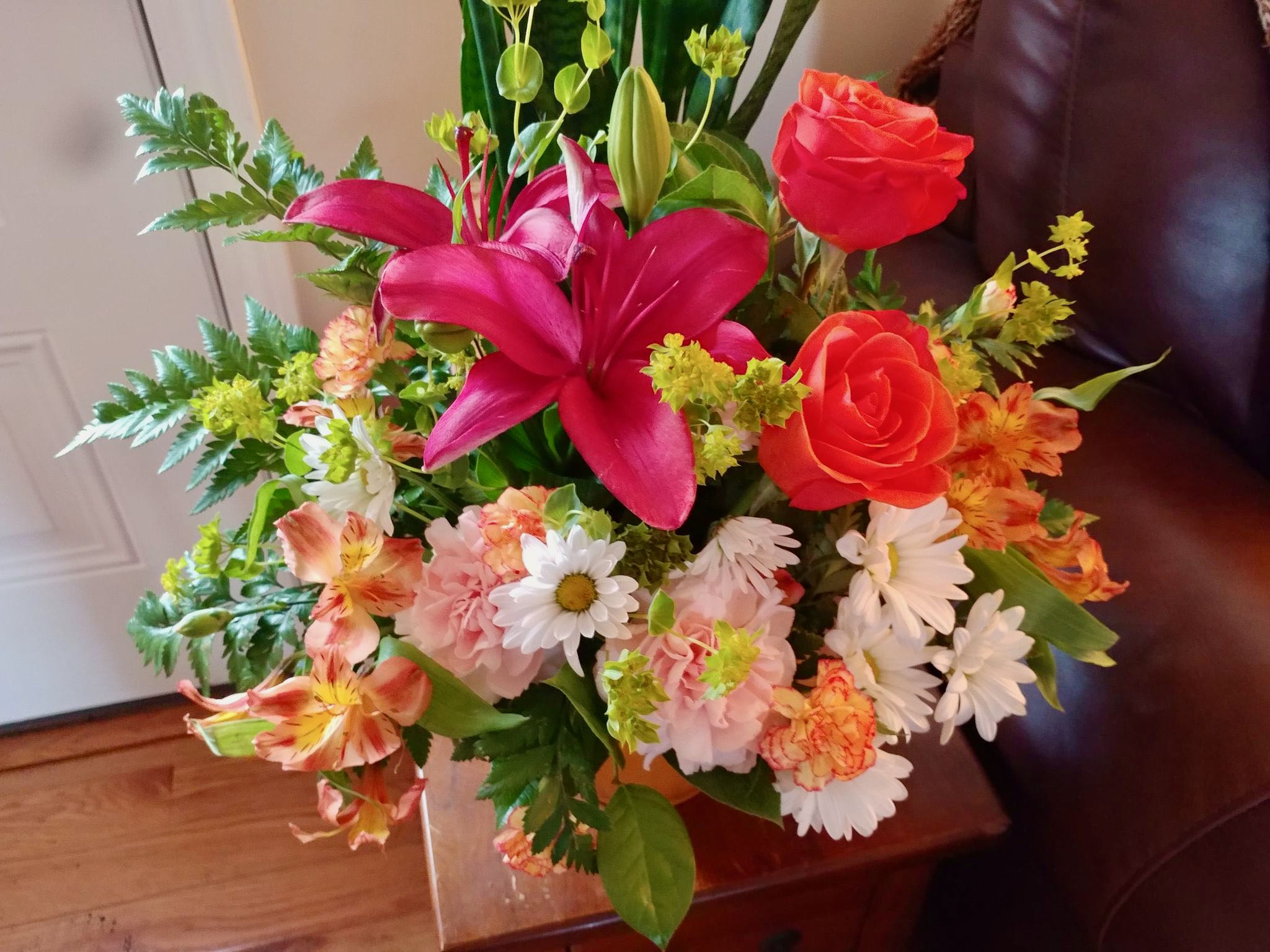 Send Flowers or Plants
When I think of a classic Mother's Day gift, I immediately think of a beautiful bouquet of flowers or a hanging plant. Support a local greenhouse or florist by scheduling a surprise delivery of a flower arrangement or an indoor plant. For the gardening mothers, you can also send outdoor plants, aromatic herbs, or even some good quality compost.
If you're of a sarcastic nature like me, you'll appreciate that I can say that I once gave my mother sh*t for Mother's Day.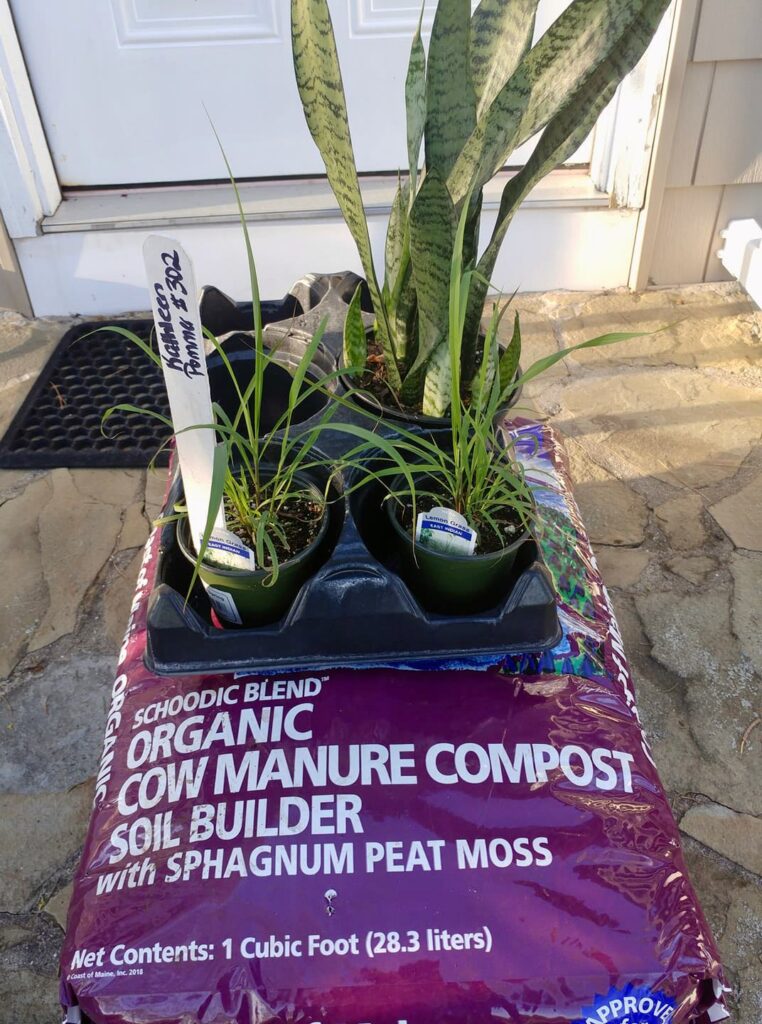 Create a Personalized Keepsake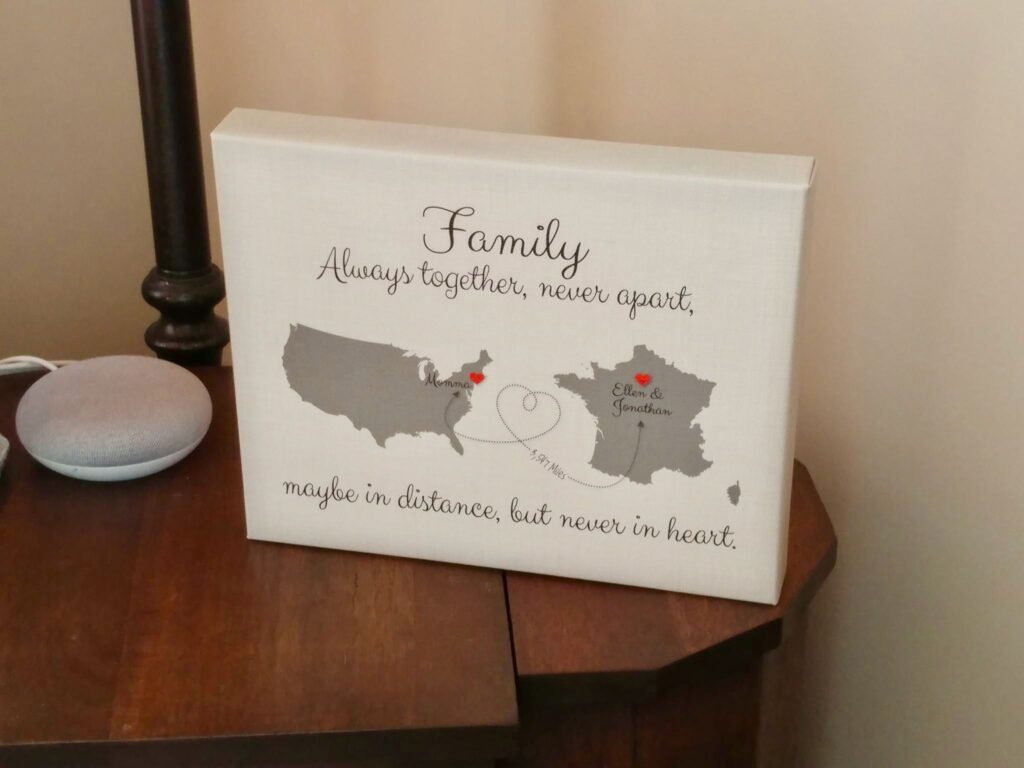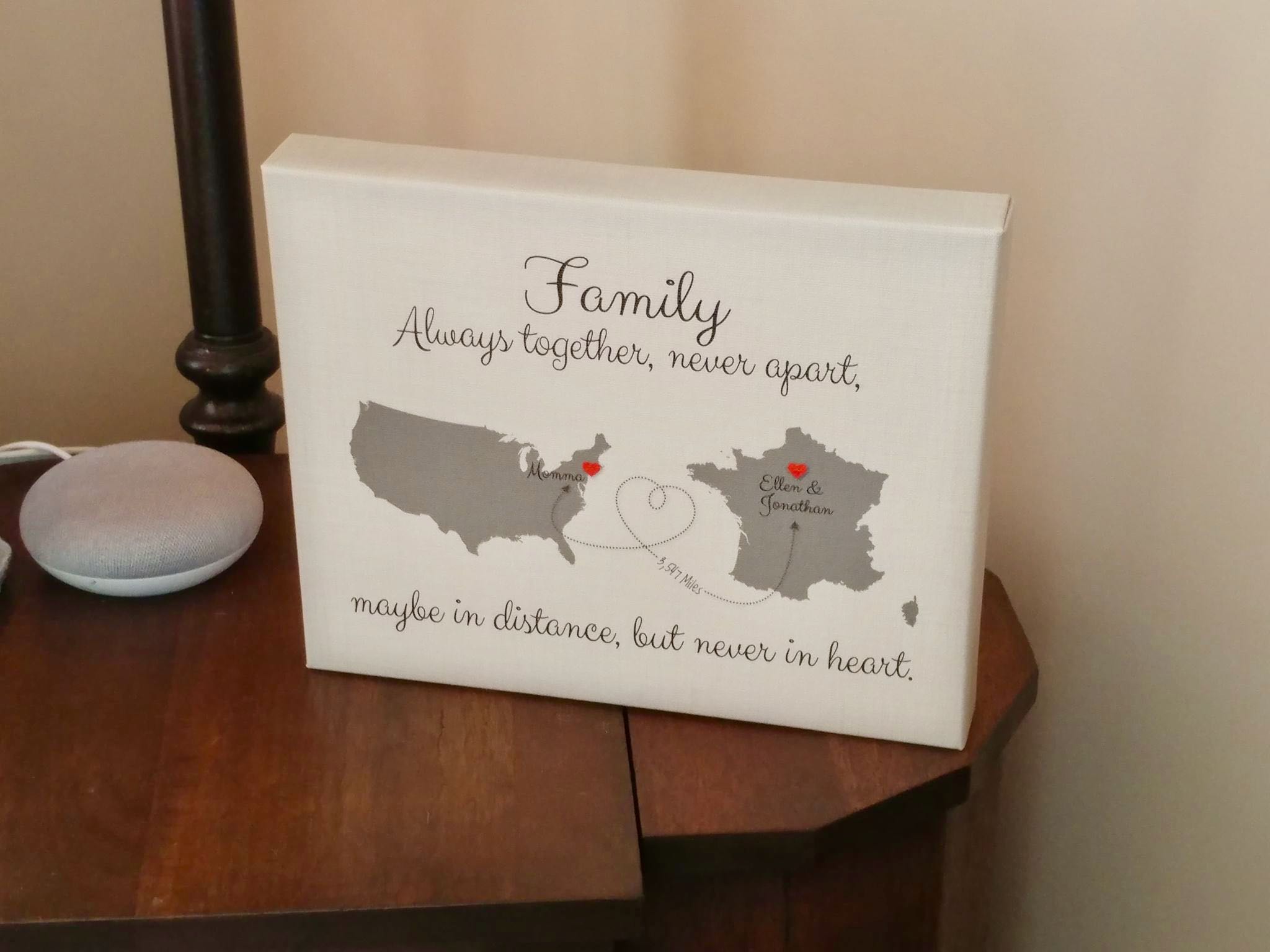 Cook a Meal Together
In my family, Mother's Day has always included a meal together. Just because you are far away doesn't mean that you can't still do that. Plan to share a virtual meal and/or do some simultaneous cooking over a video call. Choose a family recipe you love or perhaps one you'd like to learn how to make.
One year, we made asparagus risotto—a great springtime dish! For both of us, it was our first time making risotto, so it was a shared learning experience. Now I think of this meal when Mother's Day comes around.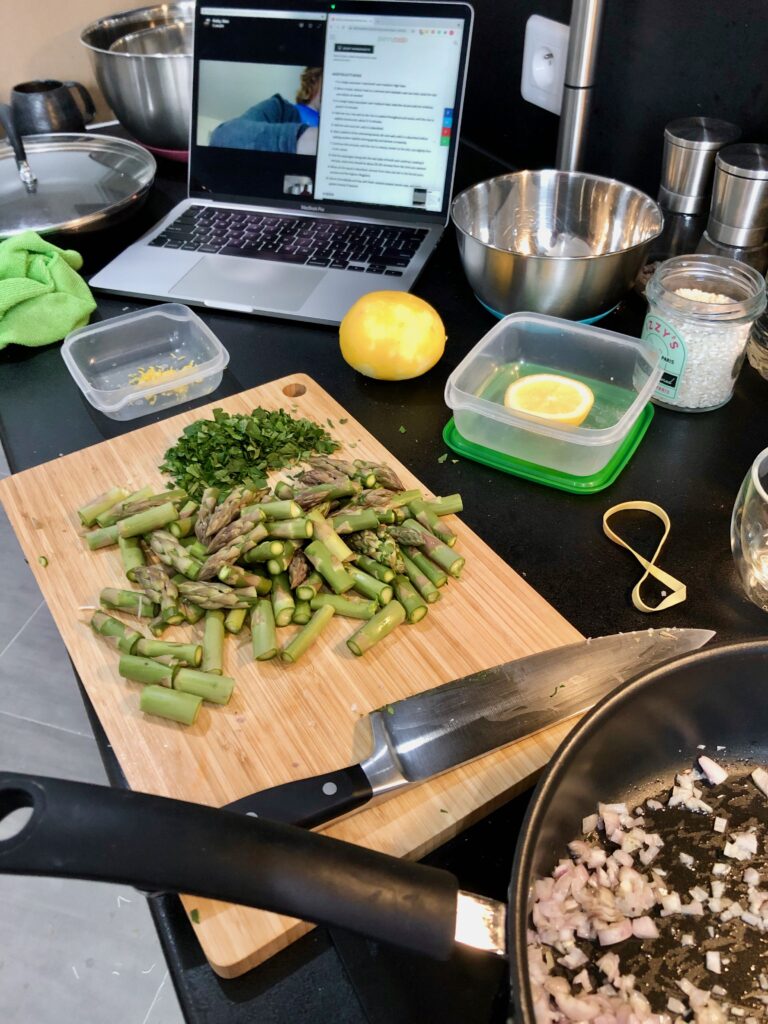 Take a Virtual Class
You don't need to be physically in the same room to make new memories and have shared experiences. Consider your mother's interests and hobbies. Is there a virtual class, workshop, or event that you can attend with each other? It doesn't necessarily have to happen on Mother's Day but can be a date that you set in advance.
My mom has always wanted to master making gnocchi, so I did some research and found an online cooking class through Nonna Live. We got to learn how to make these fluffy pillows along with a pesto sauce from an Italian grandmother. After the class, we enjoyed our meal together.
---
What are some creative ways you've made mom feel special when celebrating Mother's Day long distance?
Long-Distance Mother's Day: Ideas for Celebrating